Judge turfs media request to broadcast Meng Wanzhou extradition hearing – National Post
VANCOUVER — A senior judge with the British Columbia Supreme Court has denied a media request to broadcast the extradition hearing of a Huawei executive wanted in the United States on fraud charges.
A consortium of 13 Canadian and international media outlets, including The Canadian Press, applied to use two discrete cameras to record portions of Meng Wanzhou's extradition hearing next week.
The media's lawyer Daniel Coles argued that there is significant public interest in the case and that broadcasting proceedings would engage with the very meaning of open and accessible justice in the modern era.
The case has fractured Canada-China relations and Meng, who denies the allegations, is living in one of her Vancouver homes after being freed on bail.
Associate Chief Justice Heather Holmes says in her ruling that she agrees with lawyers for Meng and Canada's attorney general that it could compromise the woman's right to a fair trial in the United States, should she be extradited.
In a written decision released Monday, Holmes says broadcasting portions of the trial would put that right "at serious risk by potentially tainting trial witness testimony and the juror pool."
"Broadcasts would almost inevitably reach the community of the trial, given the high profile of this case in Canada and abroad, the political commentary relating to the case, and the sensationalized nature of some of the media coverage," she says in the ruling.
This report by The Canadian Press was first published Jan. 13, 2020.
Saskatoon pizza shop overwhelmed by orders after heartfelt social media plea – CTV News Saskatoon
A Saskatoon pizza shop had to shut its doors after a social media post led to an overwhelming number of orders.
"Four o'clock was normal, then by 4:20 everything started hitting real hard, real fast," Doug Grevna said.
"By 5:00 we were 400 per cent busier than normal."
The 8th Street Panago location was originally slated to provide pizzas for a family night planned for École St. Matthew School.
However, the event was cancelled following the tragic death of Natasha Fox, a teacher at the school who died in a collision with a cement truck while cycling.
Even though the dough has been prepared for the large order, the shop cancelled it at no charge, given the circumstances.
Moved by the gesture, a parent took to social media asking people to order from the shop so the dough wouldn't spoil.
"Please consider ordering pizza from Panago on the 8th tonight so that the dough doesn't spoil and they don't take a financial hit due to wasted supplies," the post said.
While Grevna is adamant that he never thought twice about cancelling the order at no cost, he is touched by what happened next.
"It's actually amazing because we just sort of said … 'no worries,'" Grevna said.
Grevna had made an offhand comment when the cancellation came in that if the school could send a few customers their way it would help the keep the dough from going to waste — but he only expected a handful of orders.
"Then it just got crazy. It was unreal," he said.
"Our printer never stopped and we couldn't even keep up."
With more and more orders pouring in as the social media post was shared throughout the city, Grevna had to shut the store down temporarily.
"I've never really closed before because we were so busy. But there's no way we could keep up. Our computers only let us go up to 120 minutes for an expected wait time," he said.
"We had to go beyond that. So we just had to kind of shut it down for a bit before we opened again about a hour and a half later."
He said they doubled the sales of a normal Thursday night.
"The community just came in waves," he said.
"It was just overwhelming and we're super appreciative."
Rising racing star Lindsay Brewer says she was criticized by female drivers over swimsuit social media posts
Lindsay Brewer is one of the most popular race car drivers on social media, boasting more than 2.1 million followers on Instagram and over 629,000 on TikTok.
Brewer is currently racing in USF Pro Championships 2000 with a dream to eventually get to IndyCar. But even before she stepped onto the Indy track, she told The Daily Mail in an interview published Sunday that she's already been hearing negativity from race car drivers about her social media activity.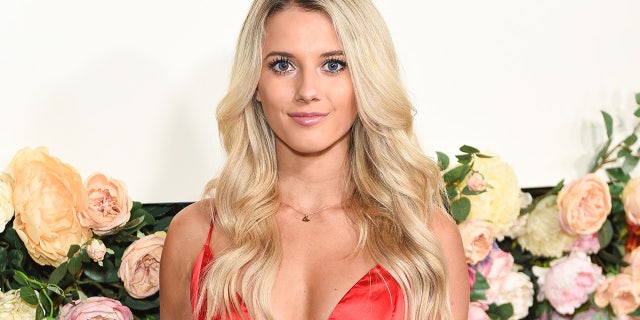 The 26-year-old driver said she reached out to other female professional drivers and was surprised to hear some of the advice they shared with her.
"I've talked to a few female drivers in the past who were older and I asked for advice.… and they were like, 'Stop posting swimwear photos, this just makes women make look so bad in the industry,'" she told the outlet.
"If you're truly about feminism and women in the industry, you should allow them to be who they wanna be and not put them in that box. Like you should not say, 'OK you can't wear makeup, you have to dress a certain way, you can't post certain things.'
"I think that's honestly anti-feminist."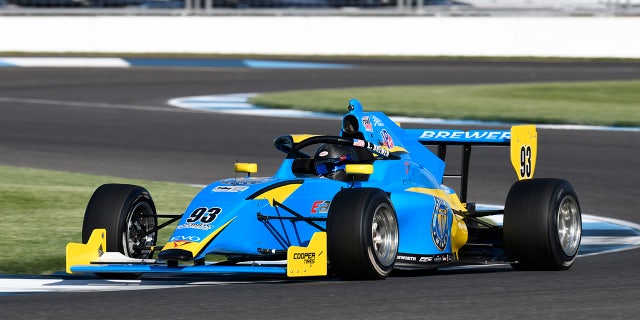 Brewer dismissed the notion she's just an "influencer pretending to be a race car driver." She said she got her start on the track in go-karts when she was 11. She said racing was something she was passionate about and was able to take a few years off for college and build a brand to help fund her racing.
Brewer finished 15th in the standings last season and is in 19th so far this season. She said some of the negativity has gone away and vowed to never change who she is or how she promotes herself on social media.
"I will always have my hair bleached, I'll have my fake nails, but yet I can still be a bada– driver. I don't wanna be put into certain categories. I still can take care of myself and look 'glamorous' and girly, but still be quick on the track," Brewer added.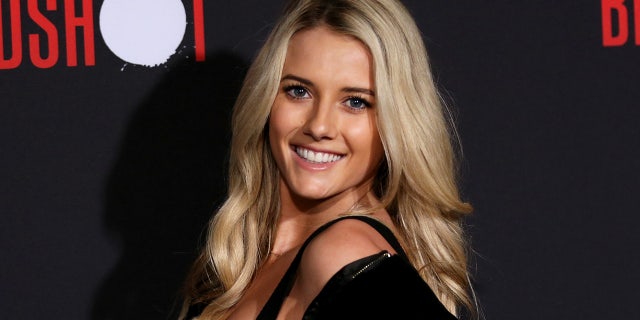 Brewer had two top 10 finishes last season – at Indianapolis Motor Speedway and a street race in Toronto.
Brewer's had a tough season this year, mostly finishing in the bottom half of the standings.
Causal association found between evening social media use and delayed sleep – Medical Xpress
A team of psychiatrists from Duke University and Yale University has found what they describe as a causal association between evening social media use and delayed sleep. In their study, reported in the journal Sleep Medicine, the group tracked social media use and delayed sleeping patterns for 44,000 Reddit users.
Prior research has shown that exposure to blue light, such as that emitted from phones and tablet computers, can lead to sleep problems because it interferes with production of melatonin. In this new effort, the researchers have found that posting to a social media site prior to normal bedtime may delay the time that people go to sleep.
The team wondered whether social media posting might be interfering with people's normal sleep patterns, especially in the evening hours. To find out, they conducted an exhaustive analysis of data on the social media site Reddit. As with other social media sites, users on Reddit can post comments or links to content and comment on what others have posted.
In all, the research team analyzed 120 million posts made by 44,000 users on the site over a period of 15 years. They were able to establish what they described as normal bedtimes for frequent users of the site, which enabled them to measure the impact of social media posting prior to a normal bedtime.
The researchers found that if a user posted to the site approximately one hour before their normal bedtime, they were much more likely to stay up past their normal bedtime—on average, they were still awake after posting, from one to three hours after they normally went to sleep. And if they posted multiple times before their normal bedtime, they stayed up even later.
The researchers suggest that a rise in dopamine levels due to anticipation of a response from other users on the site could make it difficult for posters to relax and go to sleep. Prior research has shown that a rise in dopamine levels contributes to mental activity and alertness, neither of which is conducive to going to sleep.
More information:
William U. Meyerson et al, The association between evening social media use and delayed sleep may be causal: Suggestive evidence from 120 million Reddit timestamps, Sleep Medicine (2023). DOI: 10.1016/j.sleep.2023.04.021
© 2023 Science X Network
Citation:
Causal association found between evening social media use and delayed sleep (2023, May 26)
retrieved 28 May 2023
from https://medicalxpress.com/news/2023-05-causal-association-evening-social-media.html
This document is subject to copyright. Apart from any fair dealing for the purpose of private study or research, no
part may be reproduced without the written permission. The content is provided for information purposes only.