June 17 update: No new COVID cases streak hits eight days in Nova Scotia – The Journal Pioneer
---
---
For the eighth consecutive day, no new cases of COVID-19 have been identified in Nova Scotia.
The number of active cases remains at two and there are two people in the hospital, one in intensive care.
"The past few months have been difficult for our province and it's great to see Nova Scotians start to return to our day-to-day lives," said Premier Stephen McNeil in a news release Wednesday.
"As the weather gets nicer, I encourage everyone to get outside and experience all that our province has to offer. But please continue to take care, be safe and follow public health advice and rules."
The QEII Health Sciences Centre's microbiology lab completed 505 Nova Scotia tests on Tuesday and is operating 24-hours.
To date, Nova Scotia has 49,775 negative test results, 1,061 positive COVID-19 cases and 62 deaths. Cases range in age from under 10 to over 90.
Nine-hundred and ninety-seven cases are now resolved.
"It remains important for Nova Scotians to strictly adhere to the public health order and directives," the Health Department said in the news release.
"Practise good hand washing and other hygiene steps, maintain a physical distance of two metres or six feet from those not in your household or family household bubble and limit planned gatherings of people outside your household or family household bubble to no more than 10."
And health officials continue to urge anyone with COVID-19 symptoms such as fever, cough and sore throat – and particularly unusual symptoms such as loss of smell or taste and red or blue skin lesions – to visit https://811.novascotia.ca.
For more information on COVID-19, go to https://novascotia.ca/coronavirus.
Public health issues order to farms that employ temporary foreign workers – KitchenerToday.com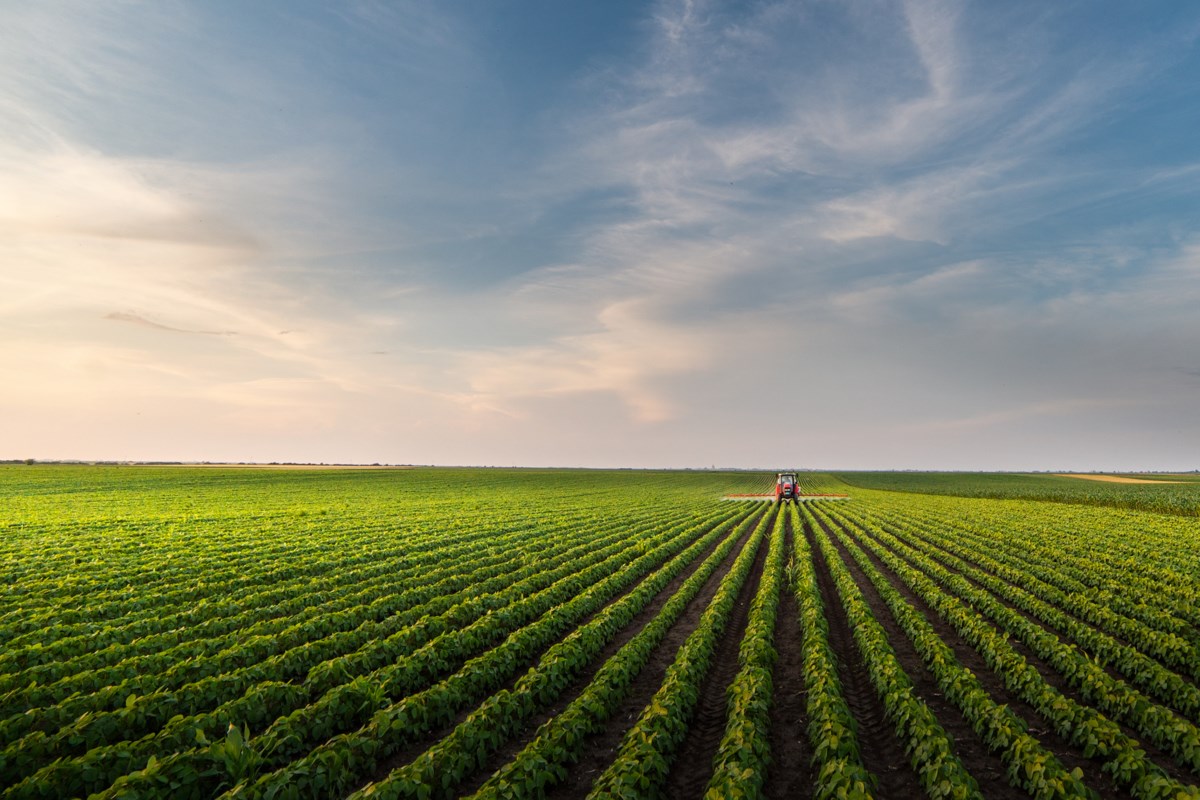 Under the direction of Ontario's Medical Officer of Health, the health department in Waterloo Region has issued an order to employers of temporary foreign workers to ensure measures to prevent, or reduce the spread of COVID-19 are in place.
Waterloo Region's acting medical officer of health told a media briefing on Friday it doesn't mean the operators have not already put the measures in place, public health just wants to be proactive.
That order was issued at 15 farms in the area earlier this week.
"At this time we have not detected any cases among temporary foreign workers in our community, on such farms … this order allows us to provide farms with clear information on the strict measures that they need to ensure are in place, to prevent, or reduce the spread of COVID-19." said Dr. Hsiu-Li Wang.
The measures include:
making sure workers isolate for 14 days upon arrival in Canada
notifying public health if a worker develops any COVID-19 symptoms during self-isolation
conduct daily active screening of employees
ensure that surfaces in the employee accommodations of the farm are cleaned and disinfected regularly including surfaces in bathrooms, kitchens and common areas on a daily basis, or more often as required, and that a log be maintained
Dr. Wang said they are working with the Ministry of Labour, Training and Skills Development, who are currently conducting on-site assessments of the farms that employ temporary foreign workers here and across the province.
It's estimated the virus has already infected hundreds of migrant workers in Ontario.
with files from Erin Anderson
Health unit instructing commercial businesses to ramp up face covering – Sudbury.com
As of Wednesday, July 8, all commercial establishments in Sudbury and districts will be required to ramp up their efforts to prevent the spread of COVID-19.
As part of COVID-19 prevention efforts, Dr. Penny Sutcliffe, Medical Officer of Health for Public Health Sudbury & Districts, is issuing instructions to owners and operators of commercial establishments, as well as public transit, to have policies in place to stop people from entering if they are not wearing a face covering.
The instructions are being issued under the authority of the provincial Emergency Management and Civil Protection Act.
"The face covering requirement for commercial premises that are open to the public is in addition to the diligent work many are already doing to ensure physical distancing and hand sanitizers. Face coverings are extra protection to prevent COVID-19 spread, they also send a message that the wearer wants to protect others," said Sutcliffe.
"As we successfully re-open across the province, we also increase the risk of spreading the virus. Establishing common expectations about routine face covering helps reduce this risk now and will pave the way to successful Stage 3 re-opening. It will also help protect us against a potential second wave in the fall and keep businesses and services up and running," said Dr. Sutcliffe.
Commercial establishments are expected to use their best efforts to implement their face covering policies. This means that signs and verbal reminders are used but there is not a requirement that a business must turn away the customer.
This is in line with the "good faith" enforcement framework of the Public Health Sudbury & Districts instructions which builds on education and reminders.
In Friday's instruction letter, all employers are reminded of their ongoing responsibilities to maintain two metres distance between employees and clients, to screen employees and members of the public for COVID-19 symptoms, and to promote excellent hygiene practices including handwashing.
For owners or operators of commercial establishments or of public transit, the additional face covering responsibility comes into effect at 12:01 a.m., Wednesday, July 8. A face covering means a medical or non-medical mask or other face coverings such as a bandana, a scarf or cloth that covers the mouth and nose. Certain exemptions apply, for example, based on age or medical circumstances.
"I encourage everyone to be kind, patient, and respectful to one another. How we navigate this pandemic is our individual and our shared responsibility. These latest instructions continue to count on everyone's best intentions and my confidence is well placed. I fully expect we will show the province and the world how to do this right," said Sutcliffe.
Accumulating epidemiological evidence indicates that the widespread use of face coverings by all persons decreases the spread of respiratory droplets, and expert opinion supports the widespread use of face coverings to decrease transmission of COVID-19.
Public Health is reminding residents to follow public health guidance—wash your hands; cover your cough or sneeze with your arm or a tissue; avoid touching your eyes, nose and mouth; stay two metres apart from others; wear your face covering, and stay home when ill.
If you have any COVID-19 symptoms, get tested. People who are asymptomatic, who are concerned that they have been exposed to COVID-19 are also encouraged to contact an assessment centre and get tested.
For more information please visit phsd.ca/COVID-19 or call Public Health Sudbury & Districts at 705-522-9200 (toll-free 1-866-522-9200).
Health Unit declares second outbreak, this time in North Bay long-term care facility – BayToday
The North Bay Parry Sound District Health Unit says it has declared the second respiratory outbreak of the day in the district, this one at Waters Edge long-term care facility in North Bay. The Health Unit adds, "The causative agent is COVID-19."
Earlier today, the Health Unit declared an outbreak at a Parry Sound facility.
In a release concerning this latest case, the Health Unit states, "The individual who tested positive is a staff member at the long-term care home. The individual is currently in isolation. No residents at Waters Edge have tested positive for COVID-19."
"Our staff are working with Waters Edge to provide important public health direction," says Dr. Jim Chirico, the district's Medical Officer of Health. "It is important that we do our best to keep our older and more vulnerable individuals safe. We remind everyone in our district to continue to practice physical distancing, use a face covering when distancing is a challenge, use proper coughing, sneezing and hand washing etiquette, and isolate when having symptoms or if they have come in close contact with someone with COVID-19 or suspected to have COVID-19."
The North Bay Parry Sound catchment area has experienced some of the lowest COVID-19 positive test rates in the province. In the district, the Belvedere Heights and Waters Edge outbreaks are the third and fourth documented in a retirement or long-term care facility since the pandemic was declared in March. The other two outbreaks in the district are considered "resolved."
According to the Ministry of Health, "An outbreak in a Long-Term Care Home is declared with a single, laboratory-confirmed case of COVID-19 in a resident or staff member. When only asymptomatic residents and/or staff with positive results are found as part of enhanced surveillance testing of residents and/or staff, it may not be necessary to declare an outbreak. An outbreak may be declared over when there are no new cases in residents or staff after 14 days."
The Health Unit reminds the public there is no specific treatment for COVID-19.
"It is important to remember that most people with COVID-19 have no symptoms or mild symptoms. People who are mildly ill should isolate and care for themselves at home. Most will recover in one to two weeks by simply treating the symptoms. The public needs to remain cautious. If you have symptoms of COVID-19, isolate yourself and call a testing centre to book an appointment.
The Health Unit says if you have additional questions about COVID-19, call the call centre at 1-800-563-2808 option 5 or for more information, click here.