KEY Difference Media Promotes School of Block – A Blockchain Education Platform from Ledger – Financial Post
Miami, FL, July 19, 2021 (GLOBE NEWSWIRE) — (via Blockchain Wire) Ledger and KEY Difference Media (KDM), two companies dedicated to the propagation and multidimensional use of blockchain technology and all its existing and future applications as part of the 4th industrial revolution are working together to promote Ledger's School of Block.
KEY Difference Media is a blockchain full suite marketing agency with an impressive 15 years track record within the content marketing space and prominent blockchain player since 2013. KEY Difference Media has worked with the earliest of the gaming companies that incorporated Bitcoin as a payment option to the earliest of exchanges, token sales, NFTs and multiverses. As a 350+ experts team, KEY Difference Media offers advisory, content marketing, influencer marketing, and public relations, among many other services.
Ledger is a reputable blockchain security and infrastructure solution provider launched in 2014 by eight experts with complementary backgrounds in embedded security, cryptocurrencies and entrepreneurship. They provide hardware and software wallets with tamper-proof chips to help users safeguard digital assets and protect them against malicious attacks.
Both KEY Difference Media and Ledger have been around in the blockchain industry long enough to acknowledge that the proper knowledge is not readily accessible for novices or experts alike in this space. That is why they have come together to promote the latest brainchild of the Ledger company, School of Block.
"School of Block is a Blockchain education initiative that aims to bring the fundamentals of Blockchain technology and the opportunities that abound within the space to everyone, no matter their previous level of education. School of Block fills a void that desperately needs to be filled. Before this, blockchain education was boring, overwhelming, and uninspiring, with many technical terms being thrown around until the students became effectively bamboozled." – Karnika E. Yashwant (Mr. KEY), CEO, KEY Difference Media.
This dearth of valuable and dynamic education inspired Ledger to roll out its School of Block academy. Some of the quality that School of Block provides include –
The lectures are delivered in short bursts so that students can complete each lecture at once.
The lessons are fun with many graphical and real-life applications to bring the point closer to home.
Verifiable information sourced from the most trustworthy origins to prevent students from getting thrown around by conflicting opinions.
Equipping students to be self-sufficient learners and followers of the Blockchain, instead of being spoon-fed all their lives without any independence of thought or curiosity.
To learn more about KEY Difference Media, their process and success, click here.
Contact:
Foivos Floros
KEY Difference Media
foivos@keyfoundation.xyz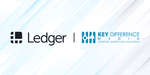 Try Sharing Just One Bad Moment On Social Media And See What Happens – Forbes
What if we all decided to reveal a little more truth about ourselves?
That's a tall order, I know.
For anyone who works in business, runs a company, or has an extensive social media following, working hard and bragging about it seems to be the norm.
After all, you really did put in a 100-hour week and why not let everyone know how awesome that is? You took an amazing photo, why not share it on Instagram?
The problem is that it's not reality. It's fake.
Cal Newport has written and talked before about how mentalism is the process of creating mental images of who you are, how you want to portray yourself, and how you view others. As you can imagine, this requires an enormous amount of brain power. No wonder we're so tired. We create mental frameworks for everyone we meet, which can be draining.
On social media, however, that is not the case. We're "mentalizing" a small portion of who we are, and it is often only the best parts of our day, our personality, and our activities.
Too often, the temptation is to report to everyone about all of our fantastic accomplishments. You scored a major deal for the firm, and now you are reaping the benefits. You bought a new BMW (or a really old one, in my case) and can't stop talking about it.
I'm guilty of this like everyone else. I reach for my phone and snap an amazing photo, then my first thought is to share it on my feed. My first thought is not to create a mental image of what my life is really like, that I often take terrible photos and have struggles like anyone else. I don't like to share my mistakes.
We know from social media experts that sharing the best moments of life has created a serious problem. For teens and young adults in particular, there's a sense that none of us can measure up. If we're all "mentalizing" a small portion of who we are, and that portion is only the absolute perfect moments of our lives, then it is creating widespread depression and anxiety. We're only seeing 1% of reality.
One study found that teen suicide rates are climbing because young people can't possibly live up to the perfect lives they see on Instagram and other channels.
My challenge: what if there was something we could do about that?
Before you sneer at the idea or come to the conclusion that we should all air our dirty laundry, know this: I am not saying we should focus on the negative. While that is easier according to science (it takes work to be hopeful and positive), I am saying it is okay to share posts that suggest we're not perfect.
We didn't land the big sales deal. The BMW we bought has high-mileage and might not last through the end of the year without a repair or two.
The truth is messy. It doesn't always add up to a series of wonderful and compelling experiences, despite what you see on Facebook.
The author Ryan Holiday has written many times about how the struggles of life are what makes us human. It's what makes us who we are. Without the struggles, we'd all be plastic replicas with no actual talents. We would never grow.
By struggling we become real, we grow, and we evolve in our emotions and intellect.
Social media doesn't show these growth moments, and therefore it can all feel like a complete waste of time. By focusing on the unreality of perfection we've created an entire technological framework built on lies. Will you help turn the tide?
My challenge is to start with one post that suggests you are not perfect.
Show the "insider" photos, the ones that didn't turn out great. Post about your broken car or a flat tire. Tell us you had a big argument with your spouse. Be real.
Tag me on Twitter using @jmbrandonbb and I'll retweet it, collect some of the best posts, and write about your experience. Let's do this!
Thai media restrictions raise freedom of expression concerns – CTV News
BANGKOK —
Thailand implemented new regulations on Friday that appeared to broaden the government's ability to restrict media reports and social media posts about the coronavirus pandemic, raising immediate concerns that authorities will seek to stifle criticism.
While Prime Minister Prayuth Chan-ocha has long sought to crack down on what he calls fake news and has a government department devoted to it, the new regulations, announced late Thursday, include the ability to prosecute people for distributing "news that may cause public fear."
It also gives Thai regulators the ability to force internet service providers to turn over the IP address of the person or entity distributing such news, and to "suspend the internet service to that IP address immediately."
In a joint statement sent by six Thai journalist associations to Prayuth and published by multiple Thai media outlets, the groups urged him to cancel the restrictions, saying they were overly broad and an attack on freedom of expression.
"The clause `news that may cause public fear' allows authorities to proceed with legal action against the media and the public without clear criteria," they wrote, threatening to take legal action if necessary.
"Even if the public or media share factual information, state agencies may use this clause as grounds to file a complaint or threaten them."
The new measures come as Thailand is struggling to cope with a new wave of the coronavirus pandemic fueled by the Delta variant, with rising numbers of cases and deaths. On Friday another 17,345 cases and 117 deaths were reported.
In announcing the restrictions, the prime minister said they were necessary to combat the spread of inaccurate rumors that could impede government efforts to vaccinate the population and implement measures to slow the pandemic.
"We have daily briefings to give the right information to the public," Prayuth said. "But some try to distort the information and cause confusion."
The announcement immediately raised fears that the measures could be used by authorities to stifle legitimate criticism and could also have a chilling effect by making it less likely that people would publicly question the government's actions.
"Even if Thai people share legitimate information, even second hand, the government could still determine that the information, while factual, could cause a panic," Mark Cogan, a professor at Japan's Kansai Gaidai University, wrote Friday in an opinion piece in the Thai Enquirer online newspaper. "The government has almost accomplished what it has long set out to achieve. It's a giant step closer to being sole arbiter of what is true and what is fake."
Government spokesman Anucha Burapachaisri downplayed the concerns, saying that the order would not be "enforced in such a way to limit the media or people's freedom of speech."
"The government is rather trying to manage fake news or any criticism based on false information to prevent misunderstanding and hatred in the public," he said.
Asked whether factual reports that have the potential to create fear could be affected, he said that "if the news is reported appropriately, there should not be a problem."
In a discussion on Facebook, prominent Thai journalist Suthichai Yoon suggested Prayuth was reacting to growing dissatisfaction with his government's response to the coronavirus crisis and was looking for a scapegoat.
"The government is stumbling, and feels that the reports presenting the facts to the public from the media, the mainstream media, are questioning whether the government can handle the COVID crisis, and whether the government should be changed or the prime minister replaced," he said.
"The media is the easy scapegoat."
Asked about the new measures at a news conference Friday, the top U.S. diplomat in Thailand, U.S. Embassy Charge d'Affaires Michael Heath, did not comment specifically, but emphasized that "the United States always supports freedom of expression."
"That expression sometimes will include criticism of the government," he said. "As you've seen in my own country, we tolerate a wide range of criticism of our government — some of it's justified and some of it's not — but we will always support the right for people to express their opinions."
Media outlets appeal decision to deny info on stay of Port Moody mayor's sex assault charge – CBC.ca
Three media outlets are challenging a decision by the B.C. Supreme Court's top judge to deny the public details about so-called alternative measures that resulted in the dismissal of a sexual assault charge against the mayor of Port Moody, B.C.
CBC, CTV and Global filed an application in B.C.'s Court of Appeal Thursday seeking to overturn a decision by Chief Justice Christopher Hinkson rejecting a bid for specifics about the measures Robert Vagramov was required to complete in order for the Crown to agree to bring criminal proceedings against him to a halt.
In a 30-page document filed with the province's top court, media lawyer Daniel Burnett argues that Hinkson failed to consider the open court principle, central to the Canadian justice system, which requires anyone seeking a ban on publication to prove it's necessary to prevent harm.
Vagramov was charged with sexual assault in 2019 in relation to an incident his lawyer later characterized as an "awkward date."
Some transparency 'required'
The charge was stayed months later through a process designed to give offenders with no history of violence or sexual offences the opportunity to take responsibility for their actions while avoiding a criminal record and civil liability.
At the time the charge was stayed, the Crown told the court only that the mayor had "successfully completed" an alternative measures program. The specifics were not disclosed.
CBC, CTV and Global filed an application in B.C. Supreme Court asking Hinkson to OK the release by the Crown and B.C. Corrections of documents that confirmed Vagramov's eligibility for alternative measures, the specifics of the measures he was asked to complete and confirmation of the fact that he completed them.
In his April ruling, the chief justice said the documents the media were seeking were never introduced in open court, and so the open court principle did not apply.
In the appeal, Burnett argues that while the records themselves may not have come before a judge, they're "intertwined with the administration of justice."
"A criminal charge before the court was stayed in court based upon a criteria set out in the Code. An officer of the court, Crown Counsel, entered the stay in court based upon the criteria," the appeal application reads.
"Some transparency regarding the measures completed is required if the fairness of the alternative measures system is to be understood and considered. The public as well as those charged should not be expected to simply trust that the measures are appropriate, fair, or applied evenly."
A 'chilling' effect
The case shines a light on a program designed to rid the court of minor cases, save money for taxpayers and ensure that Canadians who make a single, serious misstep don't necessarily have to carry the burden of a life-altering criminal record.
In rejecting the media's bid for disclosure, Hinkson reached back to a 1994 parliamentary discussion that saw the Bloc Québécois justice critic say that "a private, administrative route" was necessary to ensure that suspects who agreed to co-operate could be sure that they wouldn't later find themselves publicly shamed.
Hinkson concluded that releasing Vagramov's alternative measures details could lead to manipulation by accused people looking to game the system.
He also said the disclosure could have a "chilling" effect on accused people who agree to alternative measures in the belief that it will keep their names out of the headlines.
'An error upon an error'
In the appeal, CBC, CTV and Global claim Hinkson came to those conclusions based on "pure speculation" without reviewing the documents themselves.
"It was an error upon an error," Burnett writes.
The media claim they weren't seeking detailed psychological reports, and that Vagramov himself has spoken publicly about sending an apology letter to the woman who accused him.
"It is equally likely that better knowledge of the program will increase the number of individuals who wish to participate in it," Burnett writes.
"Appreciating that every case has different circumstances, there can be no valid justification for keeping secrecy over what kinds of alternative measures it takes to avoid a prosecution, and what Mr. Vagramov did to earn a stay."
Vagramov was elected mayor in October 2018 when he was 28.
He took a leave of absence after the charge was sworn but created a rift at city council when he returned to work in September 2019, ahead of the staying of the charge.
Vagramov later said was "deeply regretful" for the tension his criminal case brought upon council and the community.
The mayor's lawyer did not return a request for comment Thursday.