Last of Us 2 Ending Explained: When Seeking Revenge, Dig Two Graves – Collider.com
[Editor's note: The following contains spoilers for The Last of Us: Part II. For more of our coverage, be sure to check out our spoiler-free review, our beginner's tips & tricks here, the list of trophies, and a full-on spoiler rundown here.]
Whether you've played The Last of Us: Part II or not, it's hard to escape the pop culture pull of the title. What began back in 2013 with Naughty Dog's acclaimed and award-winning game The Last of Us has now come full circle. We don't know if "Part II" will be the final part of the franchise, but for now, we're fully satisfied with the story that Neil Druckmann, Halley Gross, and the creative team have shared with us. So while we fully recommend playing all available games in the franchise for yourself to get the full experience, we also want to break down the ending of The Last of Us: Part II for interested folks out there. But first!
You don't necessarily need to know the entire story from The Last of Us, but it helps. Essentially, the gruff survivalist and smuggler Joel escorted the young but tough Ellie across the post-apocalyptic American countryside in order to deliver her to a waiting group known as the Fireflies. Why? Because Ellie may be the lone human who is immune to the effects of a parasitic fungus that infects, mutates, and ultimately kills every other living person on Earth. But when Joel discovered that the Firefly doctors would have had to kill Ellie to develop a cure, he opted to kill the lot of them instead, saving Ellie's life at the expense of the human race.
That's the story so far. And it picks up right where we left off. To get the full force of the story, play it (obviously), or check out my spoiler rundown linked above to get a refresher. Essentially, The Last of Us: Part II is about Ellie finding a way to forgive Joel after learning that he's been lying to her all these years and robbed her of her one chance, in her mind anyway, to be someone truly special. It's also about Ellie finding a way to forgive herself after not patching things up with Joel before his untimely death at the hands of a vengeful foe. So while Ellie's revenge against Abby, who violently murdered Joel, may feel like the crux of the story of The Last of Us: Part II, it is but an infinitesimally small part of the overall tale.
Why? Because Ellie's story is only half of it. While her revenge may take up 95% of her adventure, the most important part is the other 5%. More on that in a minute. The other half of The Last of Us: Part II is actually played from the perspective of Abby herself, a character we, as gamers, are conditioned to absolutely hate from the earliest moments. She killed Joel, the character we spent hours with in the previous game, and her people are hunting Ellie and others. What redemptive quality could possibly be found in Abby? What's the point of even looking for redemption when video games have trained us to expect the Good Guys taking out the Bad Guys by any means necessary?
This is where The Last of Us: Part II excels. It forces you to either put down the controller and stop playing entirely (Bad Ending) or live within the skin of a character you absolutely hate. Spending the exact same amount of time in Abby's shoes as you do Ellie's allows you to empathize with her, to see her side of the story, to learn her background and her daily life in order to better understand her. And if you can understand both Ellie and Abby, you can understand the ending of The Last of Us: Part II.
After playing as both Ellie and Abby against members of the W.L.F. the Seraphites, and the Infected, we get a time jump to a few months later. Ellie is living with Dina and baby J.J. in a bucolic farmhouse setting outside of Jackson. But Tommy comes calling with a lead on Abby and Lev, which Ellie takes as an opportunity to achieve her vengeance and finally get some peace and quiet. The problem is that Dina tells Ellie, in no uncertain terms, that if she goes through with this, they're done; Dina "can't go through that again," a reference to Jesse, the father of her baby, being murdered at Abby's hands. Ellie prioritizes vengeance over a down-home family life, partially to satisfy her own desires, partially to placate the PTSD that troubles her.
In those intervening months, Abby and Lev are imprisoned by the Santa Barbara gang known as the Rattlers. This group chains up Runners as watch-dogs and forces prisoners into slave labor to harvest their crops (and possibly become food themselves, continuing the theme of cannibalism from the first game, though that's unconfirmed). Ellie, too, is apprehended by the Rattlers, but she's able to escape, tracking the rest of the gang to their compound. After murdering yet more Bad Guys, Ellie frees the prisoners who take revenge against their captors. They point Ellie towards the beach where Abby and Lev are left for dead, tied up crucifixion-style on the "Pillars", the old wooden posts of a long-gone pier.
Ellie, grievously wounded from her fight against the Rattlers, saves Abby and Lev, but demands that Abby fights her one last time. Ellie gets the upperhand this time, evening the score from their previous skirmish in which Abby was the victor, and almost drowns Abby … but she lets her live. And then, she lets her and Lev go. It's Ellie's moment to put vengeance aside, even when it's right in her grasp. And it's that moment that Ellie and Abby's parallel stories come to a close … for now.
In the epilogue, we see Ellie, now down two fingers thanks to Abby's powerful bite, returning to the abandoned farmhome she shared with Dina and J.J. Everything in the house is gone except for Ellie's old things, like her journal and guitar. She plays "Future Days" on the guitar, rather poorly, owing to being two fingers shorter than she used to be. She thinks back to her last conversation with Joel. We learn that she has a heart-to-heart with him in which she tells him that she doesn't forgive him yet, but that she wants to try to do so. In other words, Joel and Ellie parted on good terms and were just about to start making amends before he died. So while it's tragic that Joel died the way he did, and that Ellie feels cheated for not getting to totally forgive him, at least she didn't leave things between them forever unhealed. Things between her and Dina, however …
Ellie leaves the guitar behind as she packs up her meager possessions and heads back outside, walking towards the forest, for parts unknown…
Until The Last of Us: Part III?
Apple seeks on having the iPhone replace your passport and driver's license – gizmochina
Apple's latest goal is to make the iPhone your sole means of identification by replacing passports, driver's licenses, and others. This is another step from the Cupertino based giant to make the iPhone the only thing anyone would require.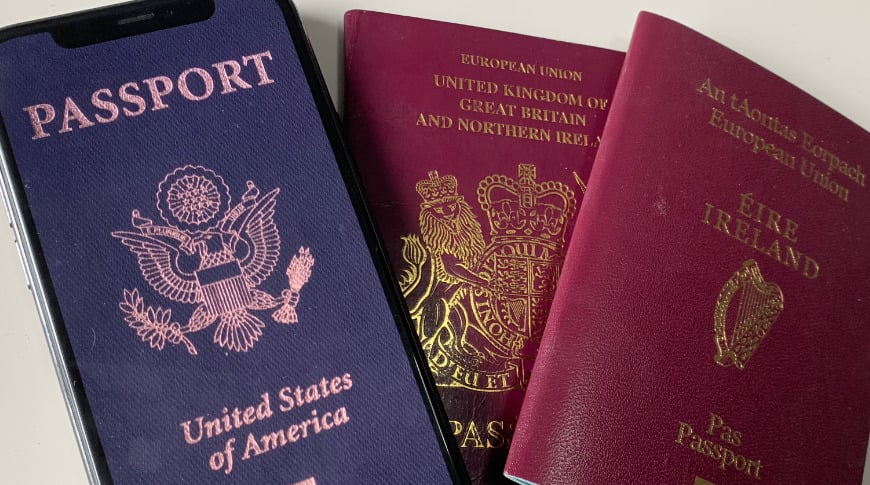 Recently, Apple had also announced a plan to get rid of car keys and, now, the company is planning on getting rid of the need for passports and other forms of physical identification. The iPhone has already replaced the needs for notepads, cameras, pens and a lot more. So it doesn't come as a surprise when the company says it wants to take your IDs to the digital realms.
According to a series of patent applications that are titled "Providing Verified Claims of User Identity," the user's ID can be recorded or transmitted. In other words, the patent details a system that stores the identification on your device. The description reads that "A device implementing a system for using a verified claim of identity includes at least one processor configured to receive a verified claim including information to identify a user of a device. The verified claim being signed by a server based on verification of the information by an identity verification provider separate from the server, the verified claim is specific to the device."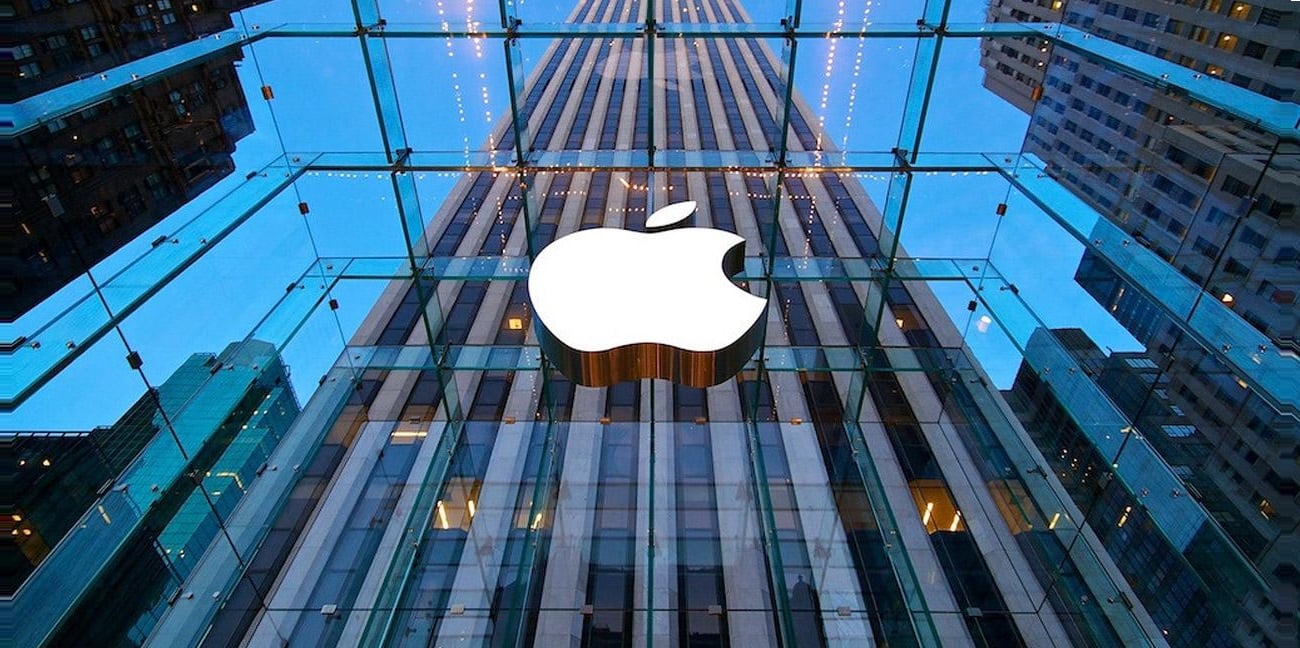 This patent also mentions the use of servers for verification of one's identity. So, a device such as an iPhone could securely transmit ID. This ID can be verified through the server and the device's biometric sensors as well. Meaning, the entire system can have multiple ways of verifying your identity as well. It seems like a promising feature on paper but it's still too soon to tell.
(Via)
ALWAYS BE THE FIRST TO KNOW – FOLLOW US!
Apple and ad industry clash over iOS 14 popup seeking permission for tracking – 9to5Mac
Apple and the ad industry are once again in conflict, as ad associations object to the way iOS 14 seeks user permission for tracking.
It's not the first time this has happened – Apple's adoption of Intelligent Tracking Prevention led to criticism by the ad industry back in 2018 …
Background
Advertisers like to measure the effectiveness of their ads by working out how many people who purchase a product have seen an online ad for it. To do this, a cookie is dropped on the user's device when they see an ad, and the website where the purchase is made can check for the presence of that cookie.
Conversely, if you visit a website about (eg) drones, the site can drop a cookie, and ad networks like those run by Google and Facebook can check for that cookie and then serve you ads for drones. This is why you often see ads relating to topics you've recently been researching.
This type of tailored advertising is more likely to be effective, so ad networks can charge more for displaying personalized ads.
Advertisers don't know who you are – they don't know the identity of the person who saw the ad or visited the website – they just know that the same person (actually, device) did both.
iOS 14 approach to seeking permission for tracking
In iOS 14, if an app wants to show tailored ads, it must display a popup asking permission from the user.
Reuters reports that the complaint stems from Apple not adopting a permission standard required by law in Europe. This means that apps with European users will need to seek the same permission twice, once with a GDPR-compliant request, and again with Apple's request. Advertisers fear this will make it seem a bigger deal than it is, and lead to more users refusing permission.
Sixteen marketing associations, some of which are backed by Facebook Inc and Google, faulted Apple for not adhering to an ad-industry system for seeking user consent under European privacy rules. Apps will now need to ask for permission twice, increasing the risk users will refuse, the associations argued.

Facebook and Google are the largest among thousands of companies that track online consumers to pick up on their habits and interests and serve them relevant ads.
Apple rejects the criticism because it already offers a tool to help advertisers measure effectiveness.
Apple engineers also said last week the company will bolster a free Apple-made tool that uses anonymous, aggregated data to measure whether advertising campaigns are working and that will not trigger the pop-up.

"Because it's engineered to not track users, there's no need to request permission to track," Brandon Van Ryswyk, an Apple privacy engineer, said in a video session explaining the measurement tool to developers.
Attitudes to personalized ads vary, some preferring relevant ads to generic ones, while others object to what they consider a privacy breach.
I've argued in the past that online advertising is a hot mess, and that we really need agreed standards laid down in law.
I'm personally of the view that I don't mind anonymised tracking. I'm a decisive shopper, so generally it only results in me being shown ads for things I've recently bought, but I have nothing against the principle. Others disagree, and strongly object to the practice. But I don't have strong views either way: let's allow it or ban it – the important thing is to agree in law what is and isn't allowed.

With ad standards legislation in place, we can finally get rid of the most obnoxious forms of advertising, and put an end to the war of escalation between ever-more aggressive brands and ever more fed-up consumers.
Part of this would involve giving websites greater control over the ads inserted by ad networks like Google. Currently, for example, you will occasionally see scam ads on sites like ours because they make it through Google's checks. We can only block them reactively, when we spot them or a reader reports them. Legal controls would make them far less likely to make it into an ad network in the first place.
FTC: We use income earning auto affiliate links. More.
Check out 9to5Mac on YouTube for more Apple news:
[embedded content]
After NBA 2K21, more publishers are considering raising game prices to $70 on PS5 and Xbox Series X – VG247
NBA 2K21 may only be the first AAA game whose base price jumps to $70 on next-gen consoles.
This week, 2K Games revealed new details about the upcoming NBA 2K21. In the press release, the publisher confirmed that the game's standard edition will be priced $70 on PS5 and Xbox Series X, making it the first AAA game to commit to higher pricing on next-gen consoles.
This doesn't appear to be an isolated decision. According to research company IDG, other publishers are also considering raising the base price of their AAA games to $70, a $10 increase.
"The last time that next-gen launch software pricing went up was in 2005 and 2006, when it went from $49.99 to $59.99 at the start of the Xbox 360 and PS3 generation," IDG CEO Yoshio Osaki told Gamesindustry. "During that time, the costs and prices in other affiliated verticals have gone up."
Osaki explained that the price of admission across other competing industries has risen considerably over the years, but not in video games. The CEO cited cinema ticket prices, Netflix and cable subscriptions as examples, but neglected to mention that video games have a multitude of other ways to monetise users after the fact, such as DLC, microtransactions and several other forms of recurring revenue.
[embedded content]
"Even with the increase to $69.99 for next-gen, that price increase from 2005 to 2020 next-gen is only up 17%, far lower than the other comparisons," Osaki went on.
"While the cost of development and publishing have gone up, and pricing in other entertainment verticals has also gone up substantially, next-gen software pricing has not reflected these increases. $59.99 to $69.99 does not even cover these other cost increases completely, but does move it more in the proper direction."
Osaki, however, doesn't think that $70 will become the new minimum price for every game, just the biggest and highest-profile. Indeed, the move is already being considered by other publishers, according to IDG's research.
"IDG works with all major game publishers, and our channel checks indicate that other publishers are also exploring moving their next-gen pricing up on certain franchises, for the same reasons outlined above," Osaki added.
"Not every game should garner the $69.99 price point on next-gen, but flagship AAAs such as NBA 2K merit this pricing more than others."