Lawyer for prominent Halifax investor says the bank is to blame in multi-million investment loss – Global News
The lawyer representing a high profile investment advisor in Halifax says his client is not at fault in a civil lawsuit that is seeking $40 million from a failed investment strategy and is placing the blame squarely on the National Bank of Canada and its subsidiary National Bank Investment Network (NBIN).
On Sept. 14, a $40 million civil lawsuit was filed on behalf of 30 plaintiffs at the Nova Scotia Supreme court against Fredrick Saturley and his investment firm High Tide Wealth Management and the NBIN who supervise the accounts.
High Tide's lawyer Chris Robinson says many of the plaintiffs in the civil suit are long-time clients who have had financial success with Saturley and as part of their investment strategy had signed discretionary trading agreements which allow Saturley and High Tide to pursue trades without consultation.
Robinson says every one of these clients listed in the civil suit entered into and signed an agreement as part of their investment policy statement with High Tide.
"And that investment policy statement for these clients indicated that they were seeking capital appreciation, generation of income and that they were willing to accept above-average risk to achieve these results," said Robinson.
A discretionary agreement allows Saturley and High Tide the ability to make trades without having to call and consult the client said Robinson which contradicts exactly what many of the clients are claiming in the lawsuit.

1:59


$40 million lawsuit filed against prominent Halifax investor and national bank



Lawyer Ian Gray represents the 30 plaintiffs and acknowledges that some of his clients may have signed discretionary agreements with High Tide but says they didn't sign up for the high-risk trading that he says put their investments at risk.
"We've got people who wanted relatively aggressive strategies and we've got people who wanted extremely safe strategies and as best we can tell, they all got the same risky ride," said Gray.
Gray and his clients allege Saturley was independently executing these risky investment strategies, and when the COVID-19 pandemic hit and the market crashed, so did the clients' portfolios.
Retired Canadian Armed Forces member Trevor Long is one of the plaintiffs, he says he invested a significant amount of his disability payout from veteran affairs with High Tide wealth management in early 2019.
Long says he initially invested $80 thousand and when his portfolio was doing well, he added another $36 thousand.
"Everything was going good until the middle of February and then March, I get a call and a lot of money disappeared," said Long.
Long estimates he lost more than $80 thousand and alleges Saturley was pursuing high-risk investment strategies which he never signed up for.
"He was doing what he wasn't authorized to do by me as a client and the bank obviously let him do it and we all got run roughshod over," said Long.

4:49


Coronavirus outbreak: The impact COVID-19 is having on the global economy



Robinson says the client's anger is misplaced and says it's not Saturley or High Tide that is at fault but suggests it's the bank and NBIN who panicked in Mid-March when COVID-19 sent the market crashing.
On March 9 as the market was sinking, many of the clients received a margin call on their account and needed to make a deposit to bring their accounts back onside says Robinson and in the meantime, Saturley was working with his clients to come up with the money the bank was looking for.
Robinson said the bank came calling again on Sunday, March 15 and said they were going to liquidate all the accounts on Monday if the money wasn't in place, which he said left Saturley and the clients little time to come up with the money.
"The bank panicked and I have no idea why they did that," said Robinson. "What they did however is step into the shoes of Mr. Saturley and his clients and simply said if there's not a cheque there at market open, everything is getting liquidated and that's what they did."
Robinson said Saturley and his clients didn't have time to meet the bank's demands and if they only allowed them a few more days the market would have turned itself around and the accounts would have stabilized themselves.
"If the bank had of just been patient," said Robinson. "Within 10-days those accounts would have been back onside and none of those liquidating transactions would have needed to happen."
Gray said he agrees the bank is at fault but says Saturley was operating outside of his clients' agreement.
"Make no mistake we say the bank is responsible for this," said Gray. "But we say Mr. Saturley and his company are responsible as well."
Global News reached out to the National Bank for an interview but they declined to comment for this story.
Neither side has filed a defense statement at this point as the legal counsel for the plaintiffs said they will likely be adding further names to the civil lawsuit and will make amendments to the lawsuit in the coming weeks.
None of these allegations have been proven in court and no court date is scheduled at this time.
© 2020 Global News, a division of Corus Entertainment Inc.
Toronto's latest investment in affordable housing – CityNews Toronto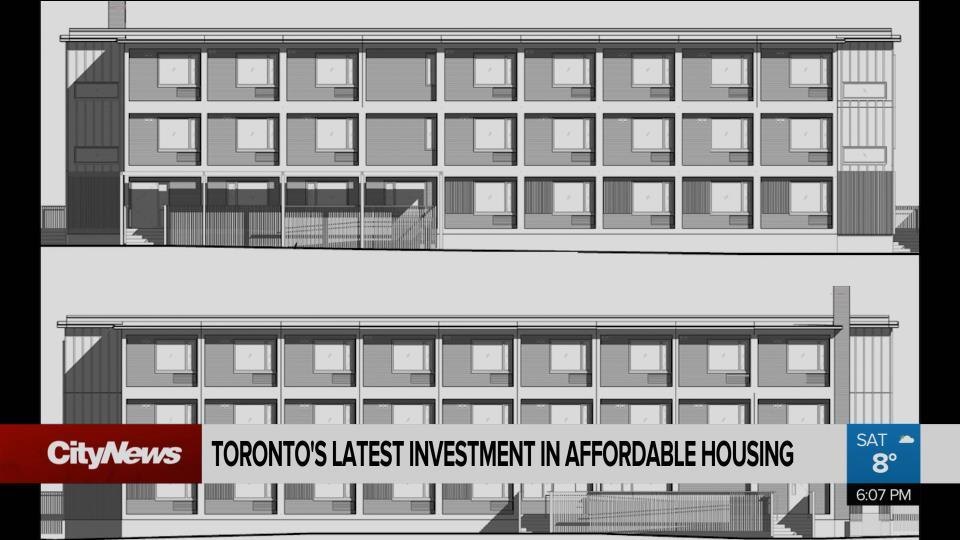 * public_profileBlurb *
* public_name *
* public_gender *
* public_birthdate *
* public_emailAddress *
* public_address *
* public_phoneNumber *
Ontario Investing $8.7 Million to Expand Quinte Health Care Network – Government of Ontario News
We're sorry but Ontario Newsroom doesn't work properly without JavaScript enabled. Please enable it to continue.
Car Insurance for Canadian
Car insurance is vital, like snow days and maple syrup. Part of the Canadian experience. Not all countries need insurance policies by regulation as Canada does; the concept of a pay-as-you-go fuel tax has also been used as a substitute for traditional auto insurance in some areas. But, no matter how important it is, investing in the service is never the wrong decision. Insurance will save motorists from the economic burden of the ultimate inevitability of the road: accidents. They're going to happen to everybody, no matter their experience or ability. Driving, like every other aspect of human life, is naturally a human mistake.
Also, the most experienced driver can be distracted in our current driving climate. With a reputable insurer, financial stability is only one thing to think about. Between the radio, the billboards, and the careless children thrashing around in the back seat, a few minutes on the road will provide more means of diverting someone's attention than a few hours in front of the TV. All it takes is a misconstrued stop on a slippery day or a neglected shoulder search to cause thousands of dollars of harm to your property or the property of others. If the accident's cost exceeds the price of the vehicle that caused it, auto insurance will save the driver from financial ruin. The protection in an appropriate strategy protects drivers in ways that the airbag has never been able to do.
The security provided by insurance is so vital that it has been obligatory for any Canadian who hopes to get behind the wheel. However, some jurisdictions offer consumers a preference as to who is protected by their auto insurance. Coverage is always mandatory, but the strategy is malleable. The right of motorists to monitor their plans and coverage does not end with the business either. Car insurance premiums are affected by a variety of factors. While some of these items are beyond the control of motorists, such as age and gender, they can still make many choices to lower their prices. Choosing a reliable vehicle, traveling shorter distances, and having fewer tickets are items drivers can do to keep their car insurance premiums as low as possible.
Some drivers, particularly new ones, are wary of individualized rates – paying different amounts for other people. Insurance firms, though, are not swindlers or profit-seekers. They're just trying to keep auto insurance prices as reasonable as possible. A car that leaves the garage twice a week is less likely to have an accident than a car that goes twice a day. Station wagons are more comfortable to fix than imported sports cars. Every person has different driving habits, so it only makes sense to have a foreign car insurance policy. Acquiring a car insurance policy is more than just making a deal; it is the start of a friendship that will help the driver out in the toughest of times.
Some provinces in Canada, where motorists have too many car insurance options, any additional information could save the insured motorist thousands of dollars. It pays to be updated. The right strategy will keep you safe when anything else doesn't matter where you're in Canada.