Liberals say Facebook threat to pull news could harm Canadians' safety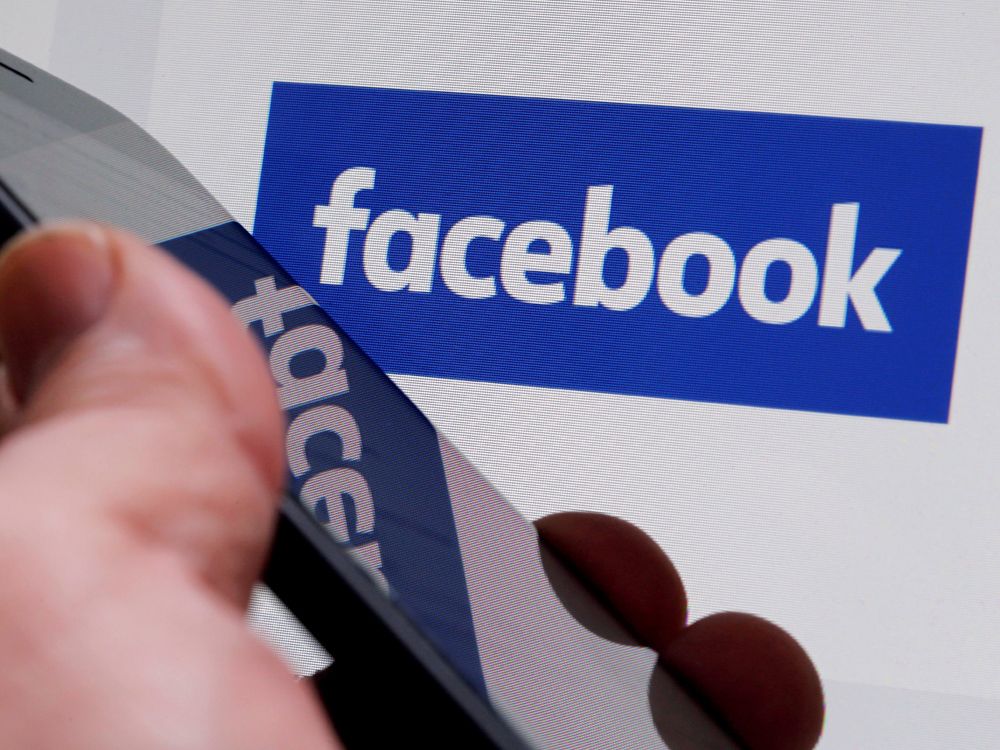 OTTAWA — The Heritage minister's parliamentary secretary accused Facebook of threatening Canadians' safety, after the company said it could pull news off its platform in response to a bill that would force it to share revenue with news publishers.
"Facebook has stepped up again to threaten the well-being of Canadians, to threaten our safety, to threaten our information online," Chris Bittle, the parliamentary secretary to Heritage Minister Pablo Rodriguez told reporters Tuesday.
Bill C-18, which is targeted at Google and Facebook parent company Meta, would force the tech giants to reach commercial deals with news publishers, under the threat of mandatory arbitration. The two companies could end up funding 30 per cent of the cost of producing news in Canada, the Parliamentary Budget Officer has estimated.
Google has been pushing for amendments to the legislation, and Meta has threatened to pull news off its platform in Canada, repeating that statement again at a parliamentary committee Friday.
At least five B.C. children died from influenza last month, as mortalities spike
At least five children died last month in British Columbia from influenza as a rise of early season respiratory illnesses added strain to the beleaguered healthcare system.
The figure marks a departure from the average of two to three annual flu deaths among children in the province between 2015 and 2019, data from the BC Coroners Service shows.
"Public health is monitoring the situation closely and is reminding people of the steps they can take to protect themselves, their children and their loved ones against the flu," the B.C. Centre for Disease Control said in a statement.
"It is important to know that death associated with influenza in previously healthy children continues to be rare."
The centre said it is aware of a sixth reported flu death among children and youth under 19, but it was not immediately clear why the sixth wasn't included in the coroners' figures.
Provincial Health Officer Dr. Bonnie Henry said the children who died included one who was younger than five years old, three who were between five and nine, and two adolescents who were between 15 and 19.
"Early findings indicate some of the children experienced secondary bacterial infections contributing to severe illness, which can be a complication of influenza," Henry said in a statement Thursday.
The deaths in British Columbia suggest figures could tick up across the country given the common challenges facing health systems this respiratory season. Alberta has also recorded the deaths of two children with influenza so far this season.
Before the COVID-19 pandemic, an average of five to six kids died per flu season across Canada, data collected from 12 hospitals across the country shows.
The national data was collected between 2010 and 2019 by IMPACT, a national surveillance network administered by the Canadian Paediatric Association. It was included in a research paper published in March in "The Lancet Regional Health — Americas" journal that also found no deaths from the flu among children in either 2020 or 2021.
No one from either IMPACT or the B.C. Centre for Disease Control was immediately available for an interview.
On Monday, Henry said that after two years of low flu rates, mostly due to COVID-19 pandemic restrictions, the province is seeing a "dramatic increase" in illness and it arrived sooner than normal.
She urged parents to get their children vaccinated against the flu.
On Thursday, British Columbia's Health Ministry announced a "blitz" of walk-in flu clinics that will open across the province Friday through Sunday. Flu vaccines are free to all kids aged six months and older in B.C.
The B.C. Centre for Disease Control said getting the shot is particularly important for those at risk of severe outcomes, including those with chronic medical conditions like heart, lung, kidney or liver disorders and diseases, those with conditions that cause difficulty breathing or swallowing, those who need to take Aspirin for long periods of time and those who are very obese.
The BC Coroners Service said its data is preliminary and subject to change while investigations are completed.
The cases include those where influenza was identified as an immediate, pre-existing or underlying cause of death, or as a significant condition.
Henry said updates on pediatric influenza-related deaths will be posted weekly as part of the respiratory surveillance summaries on the B.C. Centre for Disease Control website.
This report by The Canadian Press was first published Dec. 8, 2022.
Families of missing women deserve search for their bodies, special interlocutor says
A Mohawk official tasked with helping Indigenous communities investigate unmarked graves says the refusal by Winnipeg police to search for the remains of missing women whose bodies are believed to have been left in a landfill is a "breach of human dignity."
Kimberly Murray made the comment at a gathering of Assembly of First Nations chiefs in Ottawa, where chiefs plan to discuss how to respond to the murders and disappearances of Indigenous women and girls.
Murray, a former executive director of the Truth and Reconciliation Commission of Canada, was appointed by the federal government to serve as a special interlocutor to help communities search for the remains of children who were forced to attend residential schools.
She told the assembly one of her office's guiding principles is that families and communities have a right to know what happened to these children, how they died and where they are buried.
"And I think about our women, that the Winnipeg police aren't going to search for those remains, like that is a breach of human dignity," she said late Tuesday.
"Those families have a right to know," she said. "International convention says they have a right to know."
Earlier Tuesday, Cambria and Kera Harris made an emotional plea outside the House of Commons for police in Winnipeg to begin a search for their mother, Morgan Harris, who went missing in May and whose remains are believed to be in a city landfill along with at least one other missing woman.
Police have charged 35-year-old Jeremy Skibicki with four counts of first-degree murder in the deaths of Harris, Marcedes Myran and Rebecca Contois, along with an unidentified woman who is known as Buffalo Woman.
Cambria Harris called it "disgusting" police won't search for her 39-year-old mother, and said she shouldn't have to beg for officials to act.
"We would ask every Canadian to consider how they would feel if it was their mother or daughter or sister or best friend whose body was lying at the bottom of a landfill. Would they not demand that she be found?" said Carol McBride, president of the Native Women's Association of Canada, in a written statement Wednesday.
"We can't help but wonder if the Winnipeg police would have continued to look for Morgan Harris and Marcedes Myran if they had been white."
McBride added that if police in Winnipeg don't have the capacity to do this work, they should look to another investigative body.
The Assembly of Manitoba Chiefs said the decision not to search sends a "dark message."
"Human beings deserve the effort, no matter how dismal or difficult the task may seem. It is unnerving that the (Winnipeg Police Service) is creating unmarked graves in these landfill sites," Grand Chief Cathy Merrick said in a statement Wednesday.
During Question Period Tuesday, Crown-Indigenous Relations Minister Marc Miller told members of Parliament it is "very puzzling to hear the news that this landfill will not be searched," saying he hoped to get clear answers from the city.
"Clearly the federal government needs to play a role in an area where jurisdiction is a poisonous word and continues to kill Indigenous women and children in this country."
The office of Public Safety Minister Marco Mendicino, who is set to address the chiefs' assembly late Wednesday, confirmed it had not received any requests for help searching the landfill.
Winnipeg police chief Danny Smyth also said he hadn't spoken to anyone in the federal government about the matter.
The force's head of forensics spoke to the media Tuesday to provide more details about the decision not to carry out a search.
Insp. Cam MacKid said police determined it wouldn't be feasible given how much time has passed and how much has been dumped at the site, which is regularly compacted using heavy equipment.
This report by The Canadian Press was first published Dec. 7, 2022.
— With files from Brittany Hobson and Steve Lambert in Winnipeg
How does increasing interest rates actually help curb inflation? – CBC.ca
Once again, the Bank of Canada has raised its benchmark interest rate — this time to 4.25 per cent — reassuring us that its seemingly unending series of hikes are going to eventually help take the bite out of inflation.
It has a ways to go. Inflation is currently 6.9 per cent and the central bank wants it back at two per cent.
But for many Canadians, all they've seen is gas and food and just about everything else stay more expensive than ever, while mortgage rates soar.
CBC News readers have asked: So how is increasing interest rates actually supposed to be helping? According to economists, making it tougher to afford things is part of the plan.
Why is the Bank of Canada increasing interest rates so much?
In 1991, the Bank of Canada and the Canadian government decided that "low, stable and predictable inflation" would be the best thing for Canadians — and they agreed that a target inflation rate was two per cent.
That's around where it's been in Canada for the past 25 years.
But about a year ago, inflation started to rise — and rise, and rise — due to several factors, including supply chain issues that resulted from pandemic lockdowns, the war in Ukraine and climate change.
---
To get it down, Governor of the Bank of Canada Tiff Macklem says interest rates must go up.
"It's a bit counterintuitive for Canadians," he told CBC's Peter Armstrong last month.
"Their rent's going up, their groceries are more expensive, gasoline is more expensive. And now their borrowing costs are more expensive. So how does that work? Well, that does slow spending. That makes anything you buy on credit more expensive. So you you pull back and that helps get the economy balanced and that'll relieve those price pressures."
And that's the whole point.
The Bank of Canada wants people to buy less stuff and slow the economy down. When the economy slows down, it says, prices will come down.
At the same time, there is a tacit acknowledgement that it's going to hurt.
"Our economy will slow as the central bank continues to step in to tackle inflation," said Finance Minister Chrystia Freeland in October.
"There will be people whose mortgage payments will rise. Business will no longer be booming in the same way it has been since we left our homes after the COVID lockdowns and went back out into the world. Our unemployment rate will no longer be at its record low."
WATCH | How far will the Bank of Canada go when it comes to rate hikes?
In a wide-ranging interview, Bank of Canada governor Tiff Macklem says Canadians should expect more interest rate hikes, and a mild recession is possible, as the central bank continues its fight against inflation.
How does raising interest rates slow inflation?
Macklem says the economy is still "overheated" — with demand high and supply low. And the difference between the two drives prices up.
So in the central bank's reasoning, if it can get demand down — get Canadians to want to buy less — that pressure on supply will ease.
"We do need to slow the economy," he said. "We don't want to over-slow it. We don't want to make this more difficult than it has to be."
But at the same time, he said, if they do it in a half-hearted way, it will just prolong the pain.
Won't it just make it harder to pay my mortgage or utilities and buy necessities like food and gas?
For now, yes. And Sheila Block, senior economist at the Canadian Centre for Policy Alternatives, points out that inflation has a really different impact depending on a person's income level.
"The cost of food, rent, gas — all of those have paced above the overall [consumer price index] rate," she told Power and Politics.
"And that is really going to have a tough impact on those lower-income people who spend a larger share of their income on those essentials. And also people who don't have that kind of cushion to ride this out."
WATCH | Should this be the last interest-rate hike?
Sheila Block, senior economist at the Canadian Centre for Policy Alternatives, and Jean-François Perrault, chief economist at Scotiabank, joined Power & Politics Wednesday to discuss the Bank of Canada's seventh rate hike of the year.
Is hiking interest rates the only way to get inflation down?
Not according to economist Jim Stanford. The director of the Centre for Future Work told CBC News that a broader mix of policies is needed.
"I think that our tool-kit itself needs a more diverse set of tools."
Stanford says the government needs to introduce longer-term structural policies to address what he calls "the true causes of this inflation" which he says include "supply chains, energy price shocks, and the housing crisis in most parts of Canada."
WATCH | Jim Stanford says there are better ways to tackle inflation:
Jim Stanford, director of the Centre for Future Work says raising interest rates is not the only way to tackle inflation in Canada.
He says raising interest rates will do nothing to help global supply chains.
"In fact, they'll probably make things a little bit worse because they discourage investment in new capacity and infrastructure by businesses," he said on the CBC podcast Front Burner.
"What they will do, though, is basically throw a giant bucket of ice water over the entire economy. And we're already seeing the signs are that we've seen a dramatic slowdown in employment growth. We've seen a dramatic slowdown in GDP growth. And this is just the beginning."
He says it would be more effective to try and cool off "the least productive sort of froth in the economy," such as the housing market. He suggests making better use of rules on mortgage insurance and stress tests "to cool off the property bubble without having to hammer the whole economy with higher interest rates."
I'm hearing this slowing of the economy could send Canada into recession.
Some economists are indeed suggesting that Canada could be headed for a recession in 2023.
"I think a recession is both likely globally and most probable in Canada," said former Bank of Canada and Bank of England governor Mark Carney in October.
The good news is, he also thinks it won't be deep or long, citing the country's strong labour market and low unemployment as reasons why Canada will do better than other countries.
WATCH | Everything you want to know but about a recession but were afraid to ask:
---
Macklem is optimistic, too.
"This is the biggest test we've ever had. But monetary policy works. It takes time to work. And we do have to go through a difficult adjustment."
But he insists Canada will come out of it.
"Growth will pick up. We'll have solid employment growth and we'll have low inflation."