Lobby Wrap: Media companies step up efforts targeting new broadcast bill – iPolitics.ca
Media outlets are ramping up their efforts on Parliament Hill as MPs consider Bill C-10, an act to amend the Broadcasting Act. The proposed legislation was introduced in November and is currently at second reading in the House of Commons.
Quebecor Inc., is seeking support through the Canada Media Fund to discuss policies such as those relating to conventional and specialty television. Quebecor Inc has hired Garry Keller of StrategyCorp Inc., in this effort.
Torstar Corporation is requesting a review of the government's advertising to ensure that the "buy Canadian" percentage is at level with overall procurement. Torstar is advocating for an Australian proposal for fair content compensation, and is looking to discuss income tax deductibility of digital subscriptions as well as the Canadian Journalism Fund.
Disclaimer: iPolitics is owned by Torstar.
Corus Entertainment Inc. has hired Crestview Strategy's Ashton Arsenault to advocate building a competitive landscape for Canadian media companies. Corus is also seeking discussions on the financial impacts of COVID-19 on the broadcasting industry.
LAST WEEK: Lobby Wrap: Former Morneau aide wins temporary exemption under Lobbying Act to help with OECD bid
As Ontario braces for additional lockdowns during the second wave of COVID-19, the North American Strategy for Competitiveness is pushing recommendations to ease COVID-19 border restrictions.
The highlights
Multiple registrations
Four client organizations had double registrations this week: One Girl Can, Les Éleveurs de porcs du Québec, iENSO, and Canadian Bankers Association.
Registrant Companies: Global Public Affairs had the most registrations with a total of five. Crestview Strategy, Inc. was next with four, then StrategyCorp Inc., with three. Earnscliffe Strategy Group and Blake Cassels & Graydon LLP each had two registrations.
Lobbyists: Ted Gruetzner and Desiree Godin were the only two lobbyists with two registrations this week.
In recent agriculture/trade registrants:
The North American Strategy for Competitiveness appeared for the first time on the Lobby Registry this week, registered by unaffiliated consultant Jennifer Fox. The organization is lobbying the government to consider its recommendations on easing COVID-related border restrictions and is looking to discuss ways to address a potential backlog in commercial driver Free and Secure Trade (FAST) card holders.
Les Éleveurs de porcs du Québec was registered by consultant Sébastien Pagé and internal lobbyist David Vincent to engage with government on agricultural policy regarding income support, import/export inspection standards for pork, and the terms of the Advance Payments Program for the pork sector.
Other: Teck Resources Limited, Lego Systems Inc., 9424-7525 Québec Inc., CGC Inc.
In recent arts/culture/copyright registrants:
Lyric licensing and data services company LyricFind has enlisted the help of Proof Strategies Inc's James Patrick to seek Canadian Heritage Creative Export Canada fund support.
Tara Mazurk of Global Public Affairs has registered for the Festival Players of Prince Edward County to seek government funding for infrastructure through Canadian Heritage and Infrastructure Canada.
In recent defence/security registrants:
David Pratt of David Pratt & Associates registered for MD Charlton Company Limited, which distributes law enforcement and military equipment such as the SIG Sauer pistol. The company is seeking procurement opportunities with security agencies such as the Department of National Defence and the Royal Canadian Mounted Police.
Other: IMP Group
In recent energy/environment/climate registrants:
Mitigokka Development Corp wants to discuss the potential to reduce GHG emissions and increase energy autonomy in remote First Nations by moving to replace diesel power with locally-sourced biomass energy production. Independent consultant Jonathan Espie is lobbying for the corporation.
Other: Renewable Industries Canada, Real Jobs, Real Recovery Coalition
In recent health registrants:
Soricimed Biopharma Inc. appeared on the Lobby Registry for the first time this week, registered by Yash Dogra of NATIONAL Public Relations. The Moncton, New Brunswick-based company is looking to engage with government regarding its development of targeted cancer therapeutics and progress toward commercialization for their expanded use.
Working through internal lobbyists, Siemens Healthcare Limited is engaging with Health Canada (HC) and Innovation, Science and Economic Development (ISED) to discuss the supply of COVID-19 testing solutions.
Red Light Holland is looking to receive an exemption for controlled substances use as part of clinical studies. Summer Senter of Wellington-Dupont Public Affairs is lobbying for the company.
Other: ST Innovations, Health Charities Coalition of Canada, TechniTextile Québec.
In recent tech/telecommunications registrants:
Artificial intelligence is the focus of subject matter details in iENSO's registrations by John Duffy and Conal Slobodin of StrategyCorp Inc. The company is seeking to engage with government on economic development policy innovation and funding for AI applications and manufacturing.
Google Cloud Canada Corporation was registered by Brian Klunder of Temple Scott Associates Inc. to engage with government regarding its COVID-19 response measures.
Other: Dynatrace Corporation of Canada Ltd., HiFidelity Networks Inc.
Of note:
The Canadian Bankers Association was registered by Paul Belanger and Jeff W. Galway of Blake, Cassels & Graydon LLP. The association is looking to engage with Finance Canada (FIN) and the Financial Consumer Agency of Canada (FCAC) regarding the Financial Consumer Agency of Canada Compliance Framework – including how its application and enforcement as well as other existing law would affect a legislative change it is proposing.
Junior Achievement Canada is advocating for funding increases to expand its free digital education and mentorship to students, working through Jackie Choquette of Crestview Strategies.
Other: One Girl Can, Key Living Corporation, Mouvement d'implication francophone d'Orléans, 9340-5074 Quebec inc, 12118124 Canada Inc.
Communication reports
There were 2500 communications reports in the period covered, with 3992 communications, including older communications from the Canola Council of Canada: One from September 2011 and one from October 2019.
Most active client organizations
Chicken Farmers of Canada: 104 communications, in-house staff
The Mining Association of Canada: 86 communications, in-house staff
Cystic Fibrosis Canada: 82 communications, in-house staff
IBM Canada: 56 communications, in-house staff and paid lobbyist
Wine Growers Canada: 52 communications, in-house staff and paid lobbyist
Most active paid lobbyists
Bilal Cheema for four clients, 38 communications
John Delacourt for four clients, 31 communications
Roberto Chávez for five clients, 18 communications
Elizabeth Thompson for one client, 16 communications
Most lobbied public office holders:
Parvinder Sachdeva: Director of appointments to the minister of innovation, science and industry, 31 communications
Maxence Bernier: senior policy adviser to the minister of Canadian Heritage, 26 communications
Bud Sambasivam: senior policy adviser, Finance Canada, 26 communications
Tracy Gray: MP, 25 communications
Michael Ingoldsby: policy adviser to the minister of finance, 22 communications
Most lobbied government institutions
House of Commons, 1554
Innovation, Science and Economic Development Canada, 335
Finance Canada, 179
Global Affairs Canada, 165
Agriculture and Agri-Food Canada, 152
Most lobbied subject matters
Health, 481
Agriculture, 409
Environment, 314
Economic Development, 223
Energy, 194
With files from Marguerite Marlin
Ottawa ready to give police more powers to go after social media companies and the people who use them – StCatharinesStandard.ca
Additional law enforcement powers and an independent appeal process could be part of a new regulatory regime aimed at social media companies that Ottawa is in the final stages of completing, according to Heritage Minister Steven Guilbeault.
During an interview with the Star, Guilbeault also said that a new regulator will be set up to oversee the rules Ottawa is bringing in to curb the sharing of illegal content — including hate-speech, child pornography and non-consensual intimate images — on platforms like those owned by Facebook and Google.
The regulator will have auditing powers and likely will be able to "look under the hood" to observe how algorithms at the companies work, Guilbeault said, but stressed that they wouldn't "go after proprietary information."
"This would have to be well defined," he said, "but it's to understand and to be able to see whether or not the platforms are doing what they should be doing."
Steep fines would be in place for those that are found in non-compliance of the regulations, which are expected to be introduced in February or March.
Guilbeault said the government is in the final stages of exploring an independent appeal process wherein individuals who have had their content removed on social media platforms can take it up with the regulator.
There will also be a complaint process that people can go through with the regulator.
Guilbeault also said he expects additional law enforcement measures would be put in place under the new regime. There will be a mechanism for the "off-ramping" of cases to law enforcement, he said, and "more means for law enforcement in Canada to prosecute those."
"If you're doing something illegal on these platforms, we will give ourselves the means to go after you," he said.
"Law enforcement will have the ability to get information from the platforms to prosecute the individuals or groups of individuals in question."
The implementation of an appeal process has some concerned that the government could go too far intervening into the private practices of companies and experts say adding in additional law enforcement measures for police to get information from social media companies is a complicated process.
Private companies have their own standards for removing content they deem illegal or inappropriate. A Facebook official, who spoke to the Star on the condition of anonymity, said that the idea of a government regulator having the power to hear appeals from people who take issue with that company's policies concerns them.
It's one thing for a government regulator to enforce its own rules around illegal content on websites — something Facebook and other tech companies have publicly welcomed — but another thing entirely for that regulator to be able to consider decisions to remove content made by a private entity, said the source.
"I think we should all pause on that," they said.
Vivek Krishnamurthy, a law professor at the University of Ottawa, said he wants more transparency from the government around its plans for a new regulator with auditing powers.
"What are the constraints on this auditing mechanism," he said. "Are they going to audit the content? Are they going to audit the decision-making processes of the social media companies?"
Jordan Donich, a Toronto-based criminal defence lawyer, said it will be tough to give law enforcement additional powers to gather information since the companies will want to protect their customers' privacy.
"I don't think (the companies will) compromise the vast majority of lawful users by appearing to just flagrantly provide information to the police," he said.
Currently, tech companies do co-operate with law enforcement and have in-house teams that police illegal content as well, said Donich.
Sometimes tech companies deny law enforcement's request for information and ask for a court order, said Donich.
"This is what we want," he said. "We want our information to be protected, because, you know, illegal or not, the police should have some check and balance on their power."
Loading…
Loading…Loading…Loading…Loading…Loading…
According to recent reports and surveys, there's broad public support for government regulation of social media companies in Canada.
The Canadian Race Relations Foundation commissioned Abacus Data to survey 2,000 randomly selected Canadians between Jan 15-18 and found that 60 per cent support the federal government doing more to prevent hate-speech and racism online. Additionally, the survey found that 80 per cent agreed the social media companies should be required to remove hate-speech and racist content within 24 hours.
It also found that 79 per cent supported expanding the law so that people can be held accountable for what they do and say online.
Executive Education Launches Social Media Analytics & Research Program – UM Today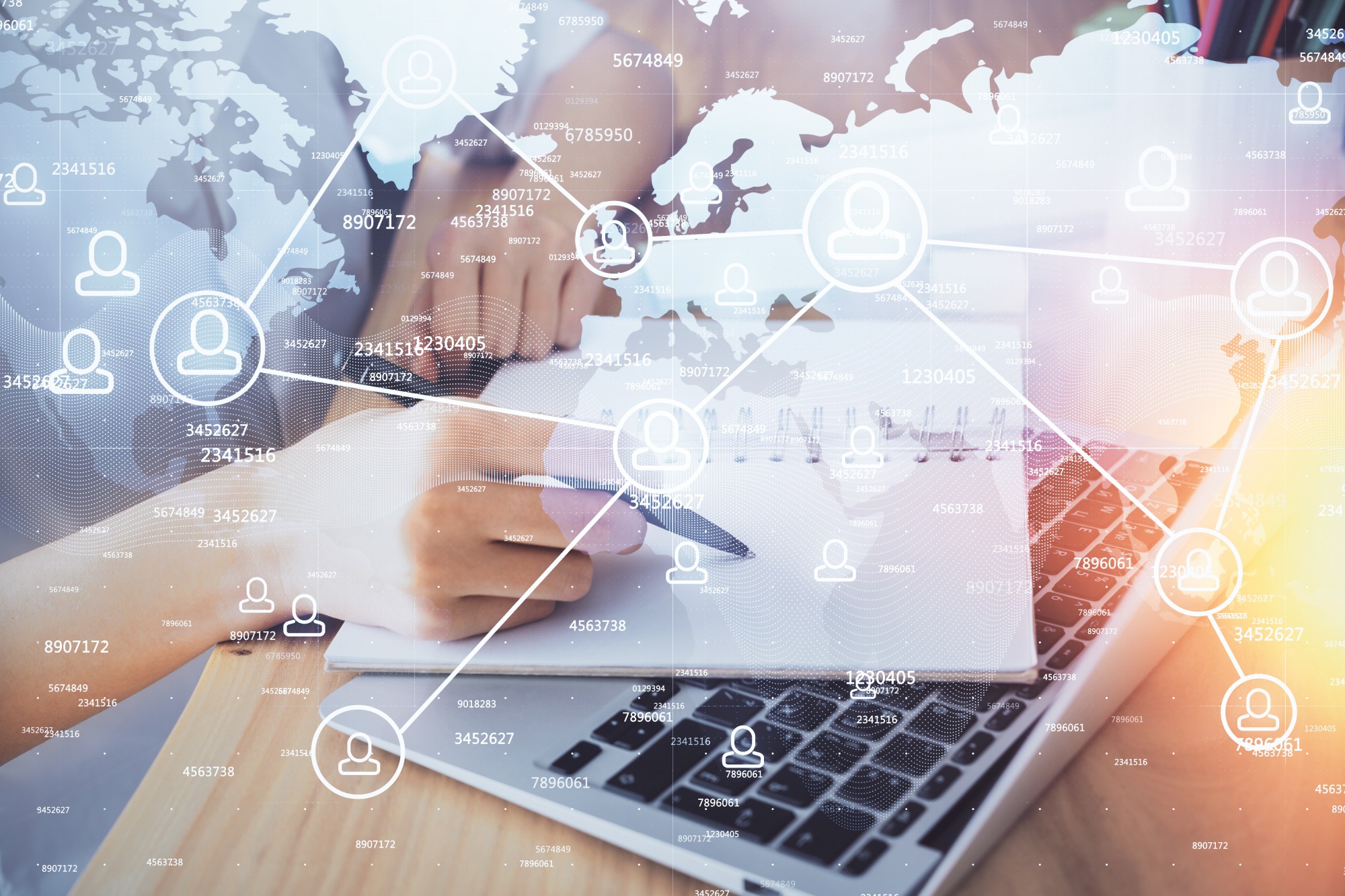 January 27, 2021 —
The influence of social media is undeniable. It's a powerful tool that's reshaping how organizations gather valuable, real-time data to guide strategic decision-making.
With unprecedented access to vast amounts of information about customers, competitors and industry trends, it's critical for leaders to have the social expertise they need to know where to find key data and how to draw meaning from it.
It's with this in mind that the James W. Burns Executive Education Centre has launched the one-day virtual Social Media Analytics & Research program. Focused on providing participants with the tools they need to confidently and effectively engage, track and gather crucial data through social media, this program provides the critical skills every leader should have in today's digital landscape.
Program instructor Estelle Métayer is an expert in Competitive and Strategic Intelligence. She advises CEOs and boards as they build/improve their strategic decision-making process and competitive intelligence functions to avoid strategic blindspots. "In an era where all companies are undergoing a digital transformation, understanding social media networks as a professional tool is an indispensable skill for managers and executives," says Métayer.
In one day of immersive learning, participants will explore core and emerging social media networks, uncovering essential components, as well as hidden functionalities they can use to discover strategic insights. By expanding their knowledge of key sources of social media information and how to use them, they'll be well positioned to capitalize on the power of social media.
The Winter 2021 session of Social Media Analytics and Research is coming up on March 16. Register today by visiting: https://umanitoba.ca/faculties/management/exec_programs/social-media-analytics.html
Social media users drive trading chaos on Wall Street | Watch News Videos Online – Globalnews.ca