Major Australian media company strikes Google news pay deal – The Tri-City News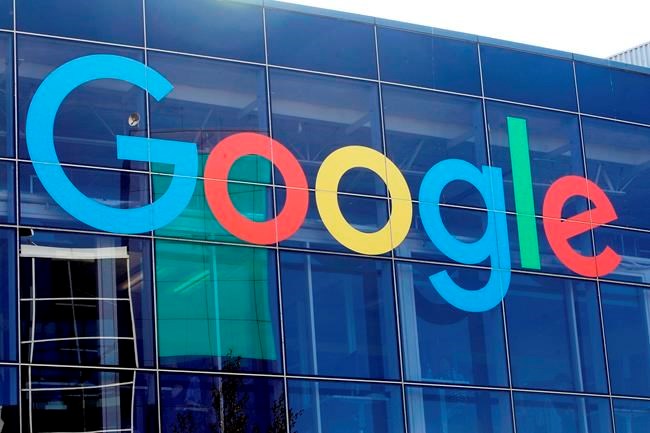 CANBERRA, Australia — Seven West Media has become the largest Australian news media business to strike a deal with Google to pay for journalism in a partnership announced Monday before the nation's Parliament considers draft laws to force digital giants to pay for news.
Google and the publicly listed broadcast television, print and online publishing company jointly announced they had agreed on a "long-term partnership" after weekend discussions Australian government ministers had with media executives, Facebook CEO Mark Zuckerberg and Sundar Pichai, chief executive of Alphabet Inc. and its subsidiary Google.
Kerry Stokes, chairman of Seven West Media, which owns 21 publications, thanked the government and the Australian competition regulator for their proposed law that the Parliament will consider Tuesday.
"Their outstanding leadership on the implementation of the proposed news media bargaining code has resulted in us being able to conclude negotiations that result in fair payment and ensure our digital future," Stokes said in a statement.
"The negotiations with Google recognise the value of quality and original journalism throughout the country and, in particular, in regional areas," Stokes added.
The deal was struck under Google's own model, News Showcase. Google has reached pay deals with more than 450 publications globally since News Showcase was launched in October.
Google announced two weeks ago that it had begun paying seven far smaller Australian websites under News Showcase.
Google regional director Mel Silva said: "We are proud to support original, trusted, and quality journalism and are excited to welcome Seven West Media today as a major Australian publishing partner to join Google News Showcase."
The partnership was a substantial investment for Google in journalism not just in metro areas but in smaller communities, she added.
Neither Google nor Seven West Media mentioned how much the deal was worth. Rival media company Nine Entertainment reported, citing unnamed industry sources, that it was worth more than 30 million Australian dollars ($23 million) a year.
Swinburne University senior lecturer on media Belinda Barnet described the New Showcase deal as a "consolation prize" since it did not include news linked through Google's search engine.
She expected Seven West Media's main rivals, Nine and News Corp., would hold out for deals under the proposed code that would include all news.
"So far publicly they've said they support the code," Barnet said of the two rivals. "They might feel some pressure now to get on board (with News Showcase)."
Australian media companies stood to make better deals under the code without Google "in the driver's seat" of negotiations, she said.
"If it goes through as is, it will be very beneficial for Australian media," Barnet said of the code. "Google will be lobbying very hard in the background … to confine it to News Showcase," she added.
Seven West Media said it will release more details about the deal after those details are finalized within 30 days.
Before the announcement, Treasurer Josh Frydenberg had said Google and Facebook were close to striking commercial deals, "which could be of real benefit to the domestic media landscape and see journalists rewarded financially for generating original content, as it should be."
Google and Facebook did not immediately respond to requests for comment about Frydenberg's discussions with their leaders.
Google has ramped up its campaign against the proposed law, telling the Senate committee that scrutinized it that the platform would likely make its search engine unavailable in Australia if the code were introduced.
Facebook has threatened to block Australians from sharing news if the platform were forced to pay for news.
While the digital giants can afford the likely cost of paying for the Australian news they link to, they are concerned about the international precedent that Australia could set.
Google has faced pressure from authorities elsewhere to pay for news. Last month, it signed a deal with a group of French publishers, paving the way for the company to make digital copyright payments. Under the agreement, Google will negotiate individual licensing deals with newspapers, with payments based on factors such as the amount published daily and monthly internet site traffic.
In Australia, the platforms can make payment deals with media businesses before the code is legislated.
The legislation would create an arbitration panel to make binding decisions on payment in cases where a platform and a news business can't agree on a price for news.
The panel would usually accept either the platform's or the publisher's best offer, and only rarely set a price in between.
This should discourage both the platforms and news businesses from making unrealistic demands.
Rod McGuirk, The Associated Press
Spotlighting women in media across the CFL – CFL.ca
Like Beyonce said, who runs the world? Girls. Which really is the truth.
Today is International Women's Day, where we take the opportunity to celebrate the incredible women that surround us in our lives. Whether it's our mothers, sisters, coworkers, neighbours or anyone in between, we take this day to relish in their accomplishments.
It's also a chance to acknowledge the women who came before us that paved the way and those in front of us that will be looking for guidance to achieve their dreams.
To celebrate this year, I wanted to shine a light on the women in and around the CFL that cover our league so greatly. These are the ones that are on broadcasts, are writing for digital publications or newspapers or facilitate media appearances for their teams' players, helping to tell their stories.
RELATED
» Steinberg's MMQB: Meet the woman behind CFL.ca
» O'Leary: Raiche living her dream of working in football

Let's start in the West Coast and make our way across the country.
Karen Surman was the BC Lions sideline reporter before the unfortunate cancellation of TSN1040. But when she was on air, she was one of the best in the business. There's no way she'll be a free agent for very long. Next up is Gemma Karstens-Smith who is a reporter for The Canadian Press based in Vancouver. Karstens-Smith also covers the Lions but she does so with her exquisite writing. And don't forget about Alex Ruiz, who is the Lions' Manager of Digital Platforms and Social Media, and is top-notch at ensuring BC's fans are as close to the team as possible on their social channels.
As we continue, we arrive in Calgary, where two exceptional women cover the Calgary Stampeders. First is Alanna Nolan, who not only is absolutely amazing at her position as the Stamps' host and reporter, but she also doubles as the host for the Calgary Flames. Another reporter for The Canadian Press is Donna Spencer, who uses her incredible way with words to report on the club, bringing fans close to their favourite team and players.
Moving on to Edmonton, Quinn Phillips is a reporter covering the Edmonton Football Team for Global. Phillips' storytelling ability is always on full display as shines a light on the Green and Gold.
Now travelling to Saskatchewan, where there are two women that I want to focus on in Regina. The first is Arielle Zerr, the Director of Communications for the Saskatchewan Roughriders. After transitioning from a radio reporter covering the Riders, Zerr is now an integral part of Saskatchewan's coverage in the media. She's the one facilitating Zoom conference calls, sending press releases and making sure the players are in the right spot for any appearances. Second is Claire Hanna, who is the woman on the sidelines on TSN during Roughriders broadcasts, covering the team all week in practice and then bringing those stories to life on game day.
Now onto Winnipeg, where Judy Owen does a fantastic job holding down the fort for The Canadian Press covering the Winnipeg Blue Bombers. And last, but certainly not least, is Sara Orlesky, who covers the Bombers and the Winnipeg Jets for TSN. Sara's incredible on-air presence is top notch and has been my inspiration as I started getting into sports journalism.
If there's one thing that unites all of these women across the country is excellence, as they all do a phenomenal job covering the league that we all know and love.
Myanmar protesters defy curfew; media outlets ordered shut – CTV News
MANDALAY, MYANMAR —
Demonstrators in Myanmar's biggest city came out Monday night for their first mass protests in defiance of an 8 p.m. curfew, seeking to show support for an estimated 200 students trapped by security forces in a small area of one neighbourhood.
The students and other civilians earlier took part in one of the many daily protests across the country against the military's seizure of power last month that ousted the elected government of Aung San Suu Kyi.
The military government also placed a major curb on media coverage of the crisis. It announced that the licenses of five local media outlets – Mizzima, DVB, Khit Thit Media, Myanmar Now and 7Day News – have been cancelled.
"These media companies are no longer allowed to broadcast or write or give information by using any kind of media platform or using any media technology," it said on state broadcaster MRTV.
All five had been offering extensive coverage of the protests, often with live steaming video online. The offices of Myanmar Now were raided by the authorities Monday before the measure was announced. The government has detained dozens of journalists since the coup, including a Myanmar Now reporter and Thein Zaw of The Associated Press, both of whom have been charged under a public order law that carried a penalty of up to three years in prison.
The night's street protests began after police cordoned off part of Yangon's Sanchaung neighbourhood and were believed to be conducting door-to-door searches for those who fled attacks by security forces to seek shelter in the homes of sympathetic strangers.
News of their plight spread quickly on social media, and people poured into the streets in neighbourhoods all over the city to show solidarity and in hopes of drawing some of the pressure off the hunted protesters. On some streets, they constructed makeshift barricades with whatever was at hand.
In the Insein district, they spread across road junctions, singing songs, chanting pro-democracy slogans and banging objects together.
The diplomatic missions of the United States, Britain, Canada and the European Union all issued statements urging the security forces to allow the trapped people to return safely to their homes. Although all have been sharply critical of the Feb. 1 coup and police violence, it is unusual for such diplomatic statements to be issued in connection with a specific, ongoing incident.
"There is heightened tension caused by security forces surrounding Kyun Taw Road in Sanchaung Township, Yangon. We call on those security forces to withdraw and allow people to go home safely, " said the U.S. Embassy's statement.
By midnight Myanmar time, there had been no reports of clashes between police and protesters, although security forces chased crowds, harassed residents watching from windows, and fired stun grenades. They also were some reports of injuries from rubber bullets.
The nighttime hours have become increasingly dangerous in Myanmar. Police and army units routinely range through neighbourhoods, shooting randomly to intimidate residents and disrupt their sleep, and making targeted arrests.
Security forces shot and killed two people in northern Myanmar during the day, local media reported.
The Irrawaddy online newspaper said the victims were shot in the head during anti-coup protests in Myitkyina in Kachin State. Graphic video on social media showed protesters backing away from tear gas, responding with rocks and then fleeing after a fusillade of what seemed to be automatic gunfire.
Demonstrators hurriedly carried away the injured, including one apparent fatality, a person with a severe head wound. A second body was seen later on a stretcher, his head covered with a cloth.
Another shooting death took place in Pyapon, a city about 120 kilometres (75 miles) south of Yangon.
To date, the government's violent crackdown has left more than 50 protesters dead. At least 18 people were fatally shot Feb. 28 and 38 on Wednesday, according to the U.N. Human Rights Office.
Security forces also clamped down on anti-coup protesters elsewhere Monday, firing tear gas to break up a crowd of about 1,000 people demonstrating in Pyinmana, a satellite town of the capital, Naypyitaw. The protesters deployed fire extinguishers to create a smokescreen as they fled from authorities.
Thousands of protesters who marched in Mandalay, the second-largest city, dispersed on their own amid fears that soldiers and police were planning to break up their demonstration with force.
Meanwhile, an armed force from one of Myanmar's ethnic groups was deployed to protect anti-coup marchers in the wake of a brutal crackdown by the junta.
The unit from the Karen National Police Force arrived shortly after dawn to accompany about 2,000 protesters near Myitta in Tanintharyi Region in southeastern Myanmar. They carried an assortment of firearms including assault rifles as they marched ahead of the column down dusty rural roads.
The Karen police force is under the control of the Karen National Union, one of many ethnic organizations that have been fighting for greater autonomy from the central government for decades. The KNU employs both political and, through its armed wing, military means to achieve its aims.
Large-scale protests have occurred daily in many cities and towns since Myanmar's military seized power, and security forces have responded with ever greater use of lethal force and mass arrests.
On Sunday, police occupied hospitals and universities and reportedly arrested hundreds of people involved in protesting the military takeover.
Why Black-owned media companies didn't join multicultural marketplaces – Digiday
Agencies saw the social unrest movement as an opportunity to create multicultural exchanges. Black-owned media companies are hesitant to join.
Last summer, marketers vowed to support Black-owned media companies with increased ad spend. In turn, agencies said they saw an increase in clientele; publishers said they received more RFPs and signed longer-term ad deals.
And where there is advertising money flowing, there are agencies to step in and help direct the stream.
While the opportunity to place ads on Black-owned publications became en vogue amid the social unrest movement over the summer, Black-owned media has been left disappointed in the months that followed that it took marketers so long to realize that their properties are worth investment.
"There has been a slight knock-on effect after the increased awareness of the Black Lives Matter movement last summer," said Mariel Richards, CEO of U.K.-based magazine gal-dem. "Which is kind of bittersweet because it's a good thing that we're able to support our staff and our community with increased commissioning budgets that comes from this advertising. But it is frustratingly familiar that this money is coming from a time of crisis and that it takes a tragedy for this attention to fall on us."
GroupM, Havas Media and H Code all launched new multicultural private marketplaces or networks in the past year for brand clients to more efficiently buy ad spots in Black-owned media companies at scale. But some independently owned media companies are refraining from joining these agency networks, despite indications that the marketplaces are bringing in new clients and sales for publishers that are participating.
In June, Havas Media Group launched its version of a multicultural marketplace, its so-called social equity marketplace, in the U.S., later creating marketplaces in the U.K., France and Germany. The expansion will soon come to Spain.
The marketplace in the U.S. quickly gained steam and now claims that one-fourth of its clients are active in it. Furthermore, the marketplace offers programmatic ads for more than 1,200 BIPOC- and LGBTQ+-owned and operated publishers and media partners, including podcast creators and CTV channels, according to the company's global head of programmatic, Ben Downing.
In its U.K. iteration, campaigns saw a 25% uplift compared to D&I-focused campaigns not purchased in the marketplace. And in all of the global social equity marketplaces, transactions have been consistent and growing since launch. In other words, clients are not just using the marketplace during key moments for Black audiences, such as Black History Month in the U.S., Downing said.
GroupM has had a multicultural division since 2006 but launched its programmatic multicultural marketplace in July. The PMP started with a portfolio of 300 sites. It now includes more than 500 media sites primarily operated by BIPOC creators or produced for BIPOC audiences, versus being minority owned.
The marketplace has brought in 20 to 25 new clients into the multicultural division, according to Gonzalo del Fa, president of GroupM Multicultural, but he said he expects significant growth in 2021 as his team moves out of the strategizing stage and into the execution phase. Especially when it comes to programmatic.
"We did have a lot of client interest, what became the challenge is that most of those sites were not set up programmatically," said Susan Schiekofer, chief digital investments officer at GroupM, adding that her team consulted with the publishers in the marketplace to help set them up for programmatic transactions.
Overall, these marketplaces have convinced brands to more regularly allocate a portion of their advertising budgets to publishers that they might never have worked with before. This moment of time has also gotten brands to spend around new key moments. Schiekofer added that this was the first year ever that her team has had clients ask about Juneteenth campaigns.
But as agencies become more involved in the process, independently owned publishers say they lose direct contact with potential new clients, as well as autonomy over who is advertising on their sites and what they're able to charge, leaving many skeptical and hesitant to join these marketplaces.
"After everything that came with Black Lives Matter, there are lots of agencies and organizations that are making quick money off of saying they are able to put a badge of diversity and 'wokeness' on a brand, without that brand having to actively engage with that community," said gal-dem's Richards. "It didn't feel just like the normal moving and shaking of the advertising world, it felt much more like exploitation than it would have in any other circumstance."
Richards said that gal-dem was included as a publisher in one multicultural marketplace for an agency that "specializes in buying diverse media," despite not having had a conversation with that agency about the magazine's inclusion. Richards would not disclose the name of the agency, but said that the experience left "a bad taste in my mouth."
The advertising industry has historically been dominated by the white male demographic, Richards said, and in these situations, the agencies become the middlemen that profiteer on the money that is being earmarked by brands to support Black-owned media companies.
REVOLT, a music-oriented digital cable television network founded by rapper and producer Sean Combs, was approached by GroupM to join its multicultural marketplace, but turned down the offer, according to the network's evp of ad sales Mike Roche.
In the past year, Roche said REVOLT added 40 new advertisers. Joining a PMP would not have allowed the company to gain the scale at the depth of spend it could reach on its own.
PMPs allow brands to "check the box of buying Black-owned properties through small allocations of media," but the "brands that are looking to make the greatest impact on the culture" usually work with REVOLT's in-house agency, Roche said.
The Plug, a newsletter turned online media company covering innovation and entrepreneurship in the Black community, also has not worked with any multicultural PMPs or media buying agencies, said the publication's founder Sherrell Dorsey.
"It's not a matter of being left out," however, she said. "It's when you're looking for critical mass, sometimes the niche spaces just don't fit. And I'm OK with that."
Dorsey noted that the brand saw an increase of requests from brands over the summer, but declined to count this uptick in true growth and instead called it artificial.
That interest also began to wane by the start of the fourth quarter, she noted, with a slight pick-up again ahead of Black History Month last month.
"I think that you kind of have that crop of advertisers who feel like they're doing Black media publishers a favor when they are approaching them and looking to advertise, but they don't want to spend market rate for what it costs," said Dorsey.
For many of these independently-owned media companies covering topics and reporting stories that have been largely marginalized by mainstream media, this additional ad revenue becomes even more crucial to their operations, so agencies taking a portion of that makes it an even murkier situation, Richards said.
"Not only do they take away your agency in terms of determining which brands are present on your website — which potentially could affect how people view your editorial integrity when reading it — but also they start to determine how much that that audience is worth," Richards said.
Further more, gal-dem typically sets its CPMs between £15-25 ($20-35) due to its selective nature around who the advertisers are and the number of ads that run on site. But the agencies that Richards has spoken with in the past encouraged the magazine to drop its CPMs to £4-6 (about $5-8), even though publications of a similar size that have a whiter audience are being sold at £10-15 ($14-20) or £15-20 ($20-17) CPMs. Not only does it make Richards question the motive of the agency, but she said it is also very transparent that advertisers do not see Black audiences as having an equally high value.
"We're trying to make a shift in how dollars are allocated, how campaigns are built. Let's talk about a strategic relationship with a brand that goes six months, a year, two years." said Damian Benders, general Manager of B Code Media, a division of multicultural advertising agency H Code that focuses on connecting brands with Black audiences.
In January, the B Code division was officially launched and rather than only being a programmatic solution to selling Black media at scale, Benders said that his team focuses on researching insights into Black audiences then takes a consultative approach to helping brands build campaigns that are meaningful.
"Black media suffers from the problem of building scale across a fragmented landscape. There's a few top players that are bigger companies that have a bunch of brands, and then there's hundreds of smaller players who are minority owned [that] aren't getting most of the money," said Benders.
Some publishers are taking the issue of limited scale into their own hands and either formally (or informally) creating their own networks of multicultural publications.
Roche's solution mirrors the industry: He said REVOLT will launch its own version of a PMP by the end of the year, which will focus on creating a network of YouTube content creators and digital publishers.
Richards said gal-dem informally works with other U.K.-based niche publishers regularly, and will share RFPs that don't fully match its specific audience.
Brands want to make sure they "get the scale within the community they're trying to reach. That's totally feasible outside of working with a white guy who says that he can buy programmatic advertising. And often we can do it more effectively because then you'll get access to the talent directly through the publications," she said.