Major museum and art gallery shops duped by fake Indigenous carver – CBC.ca
Until recently, gift shops in some of B.C.'s most famous museums and art galleries have sold wood carvings by an artist identified as "Harvey John" for hundreds of dollars a piece.
According to the standard biography used by these shops, Harvey John is Nuu-Chah-Nulth from Vancouver Island, and learned traditional Northwest Coast formline carving from an uncle.
But none of that is true. There is no Harvey John, and the person responsible for these carvings is not Indigenous at all.
Thanks to some pointed questions from Indigenous artists, an art dealer from the Fraser Valley has admitted that Harvey John is a pseudonym and that he's been knowingly deceiving buyers across the country and around the world for years.
"It's really troubling, just in the sense that someone would project such a false identity," said Curtis Collins, director and chief curator of Whistler's Audain Art Museum.
The museum's shop recently notified people who've purchased Harvey John pieces about the deceit, letting them know they can get a full refund.
Along with the Audain, the Museum of Anthropology and the Bill Reid Gallery in Vancouver both confirm they've removed Harvey John pieces from their shops and cut ties with the supplier.
"We deal with everybody in good faith," the Museum of Anthropology's shop manager Sharon Haswell said.
"We are expecting people to be truthful in their business dealings. Unfortunately, this was a scam."
The art dealer in question is Steve Hoffmann, who is based in Langley.
Hoffmann admitted in a phone interview with CBC that he intentionally misled people, and said he's made financial restitution to shops that were duped.
"I'm sorry for it," he said. "I've got a conscience."
He claimed the pieces are the work of one carver based in B.C. — not overseas as some have suggested online — and said the artist is responsible for the phoney biography. He added that in the beginning he believed the carver was Indigenous, but when he discovered the truth he chose to continue with the lie.
"One way to look at it is, I was helping somebody make a living," Hoffmann said. "But another way to look at it was that it was a pseudonym. It was not accurate."
Hoffmann would not reveal the artist's true identity, explaining that "I don't want to be ratting out anybody."
'I knew instantly'
Fittingly, it was a sloppy description of the fake artist that caused the whole scheme to unravel.
Erin Brillon, the Haida/Cree fashion designer behind Totem Design House, noticed a listing from an Alberta art shop that described Harvey John's work as "original Haida carvings" — not Nuu-Chah-Nulth, as the official biography says.
Brillon posted about her find in a Facebook group devoted to exposing fraudulent Indigenous art.
"I knew instantly it was not done by a Haida person. It was not Haida-designed in any way, shape or form," Brillon recalled. "And I know that John is not a Haida last name."
Her post was soon inundated with comments from people who shared her suspicions and others who'd found shops around the world that were selling Harvey John artworks.
Eventually, someone tagged a Vancouver business owner who'd sold the carvings. That person confronted Hoffmann, getting him to admit the hoax, and the news spread through the B.C. gallery world.
"A whole lot of people stepped in and recognized that something bigger was going on here. I'm really glad that we actually got to the bottom of the source of fraudulent art," Brillon said.
But she points out that this isn't just about one artist using a pseudonym and a phoney identity.
Fake Indigenous art is disturbingly common — right now, members of the Facebook group "Fraudulent Native Art Exposed and More" have been occupied with daily sightings of T-shirt sellers ripping off Indigenous artists to sell "every child matters" merchandise.
Brillon recalls visiting gift shops in Alaska where knockoff Northwest Coast-style masks and carvings are sold to cruise ship passengers, who are informed that their purchases are "inspired by" Indigenous art rather than authentic pieces.
"They sell loads of this stuff to American tourists because legitimately, people don't care if they just want a cheap price," Brillon said.
"It's insane to have artists up there and … none of these artists are wealthy, and yet these galleries are selling these knockoff pieces hand over fist, making a killing."
'There was a lot of people turning a blind eye'
The U.S. does have a law that protects Native American artforms and makes it illegal to market and sell fake products, with penalties that can be as high as $1 million or even five years in prison. Brillon wants to see Canada do the same.
But she also thinks museums and art galleries need to be accountable for the products they sell in their gift shops and take more care in making sure they're authentically Indigenous.
"The uncovering of [Harvey John] should have happened a lot sooner. I think there was a lot of people turning a blind eye," Brillon said.
Haswell, the shop manager at the Museum of Anthropology, said this experience has made her more cautious about the products she sells, and she will likely begin requesting face-to-face meetings with artists.
At the Audain Art Museum, Collins said the upside to this experience is that people are now paying more attention to charlatans.
"From our perspective, that's refreshing because it means that both buyers and dealers need heightened scrutiny to ensure that First Nations art — in this case, Northwest Coast formline design — is not being exploited at all," he said.
Let's Art Teen returns to Cultural Centre – Energeticcity.ca
The Let's Art program received a $2,000 donation from the Rotary Club of Fort St. John last year. The donation covered 100 hours of arts instruction offered at the North Peace Cultural Centre.
Registration is required for the program, which can be done by calling the NPCC at 250-785-1992 or emailing reception@npcc.bc.ca.
The program is also offered for kids aged six to 12, however, the 2021 session took place in March.
Art Beat: It's Art Crawl weekend – Coast Reporter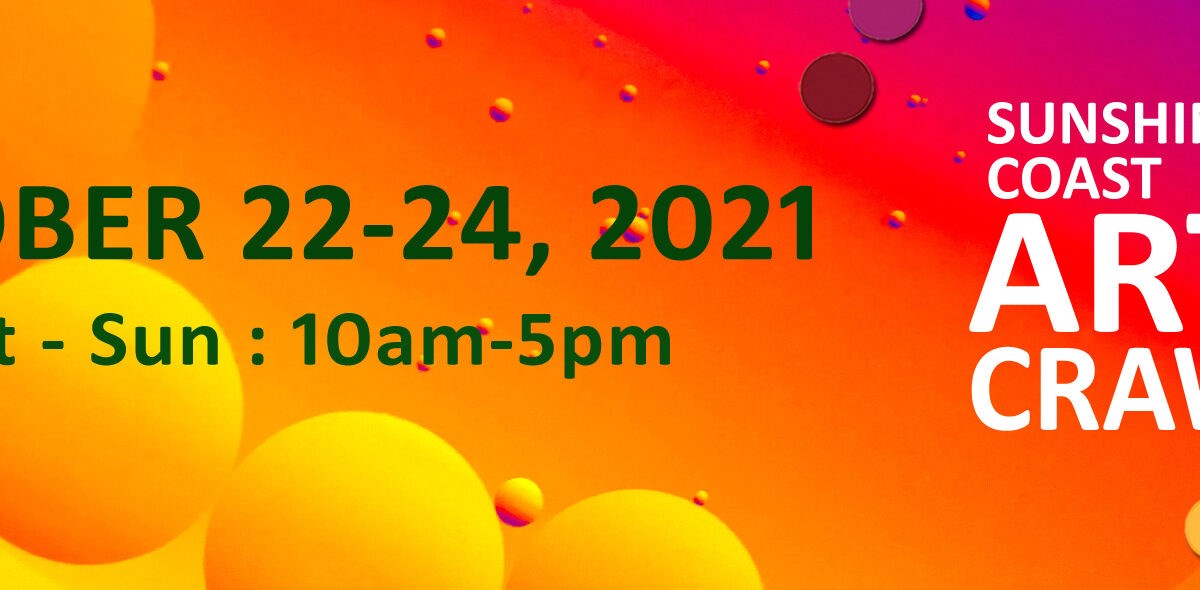 The 2021 Sunshine Coast Art Crawl kicks off Friday, Oct. 22 at 10 a.m., with 164 venues open to visitors until 5 p.m. all three days, through Sunday. And at 10 of those venues (as of press time), Friday evening from 7 to 9 p.m. will also be a time for celebration. Most of the partying is at Gibsons venues, but Redecor + Design (venue #111) on Cowrie Street in Sechelt will also be open, as are Halfmoon Bay venues The Mink Farm Gallery (#146), and Kito Tosetti (#147). Details are at the "Friday Night Parties" link at sunshinecoastartcrawl.com.
Art of Healing
The Sechelt Hospital Foundation's Art of Healing campaign holds its Gala on Saturday, Oct. 23 at the Sunshine Coast Botanical Garden (venue #126). That's where 36 works donated by some great local artists are on display and will be distributed in an exclusive online raffle draw to 36 ticketholders. All visitors to the exhibit can also bid on auction packages, and purchase raffle tickets for the grand travel prizes, among them a grand prize of a trip for two to Venice or any other European destination.
Sechelt Arts Festival
It's also the final weekend of the Sechelt Arts Festival, with the premiere of the play, Voices, at Raven's Cry Theatre. There will be three performances, Friday night, Oct. 22, Saturday night, and a Sunday matinee. The visual art and heritage canoe displays at Seaside Centre become Art Crawl venue #115. Poet Valerie Mason-John speaks in a free event (registration required) at Raven's Cry on Saturday at 11:30 a.m. And your last chance to add your touch to the Paintillio mural at Trail Bay Centre will also be on Saturday, until 4 p.m. Info and tickets at the festival website.
New writers' group
The Sunshine Coast Writers and Editors Society is holding its first meeting on Friday, Oct. 22 at 7 p.m., via Zoom. The society's purpose is "to serve writers, editors and groups on the Sunshine Coast to grow and develop their skills, as well as support other writers' groups and events in the province and across Canada," and "to hold events and launch projects to highlight the incredible talent that exists on the Coast." Contact Cathalynn Cindy Labonte-Smith at 604-724-3534 for a Zoom link.
Meet the author
Writer Jennie Tschoban will be signing copies of her funny and touching memoir, Tales & Lies My Baba Told Me, on Saturday, Oct. 23, from 1 to 3 p.m. at Daffadowndilly Boutique & Gallery, on Marine Drive in Gibsons.
Meet the artists
On Sunday, Oct. 24 starting at 2 p.m., Jennifer Bryant and Jennifer Ireland will talk about their new exhibit, Matters of Scale, on now at the Sunshine Coast Arts Council's Doris Crowston Gallery in Sechelt.
Live Music
The band Astral Motion bring their blend of originals and classics to Roberts Creek Legion on Friday, Oct. 22 at 7 p.m. On Saturday, Oct. 23 at the Creek Legion, Vancouver acoustic band Farmteam start their sets at 7:30 p.m.
The Locals play the Turf Stage at Tapworks in Gibsons on Saturday, Oct. 23, 2:30 to 4:30 p.m. On Wednesday, Oct. 27, Vancouver singer-songwriter Eamon McGrath plays Tapworks at 8 p.m.
At the Gibsons Legion on Saturday, Oct. 23, Poppa Greg and the band kick things off at 7:30 p.m.
At the Clubhouse Restaurant in Pender Harbour, catch Half Cut and the Slackers on Sunday, Oct. 24, from 2 to 5 p.m.
ArtCity: Art education in the gallery (and virtual) space – Woodstock Sentinel Review
In September, I returned to the Woodstock Art Gallery as the assistant curator of education intern, eager to actively bridge arts programming within the permanent collection and the public.
Article content
In September, I returned to the Woodstock Art Gallery as the assistant curator of education intern, eager to actively bridge arts programming within the permanent collection and the public. I have been involved with the gallery for three years, beginning as a co-op student with the education department in 2018 and then as the curatorial and collections assistant in 2019 and 2020. In my previous position, I worked exclusively in a background role curating exhibitions and assisting in collections management. With this new role as assistant curator of education, however, I was able to once again rekindle my interest in bringing the arts to the local community.
Article content
This position, of course, comes with unique challenges during a pandemic. Everything that we once considered emblematic of educational programming – in-person classroom trips, tours and studio events – has been put on pause in an abundance of caution. Over the last year and a half, the staff at the Woodstock Art Gallery have created online lessons and educational resources, virtual exhibitions and other online activities for the public. In addition, artist talks, curator webinars and exhibition openings have all been streamed virtually. It is within these unique circumstances that I began my new position in the education department.
The role of assistant curator of education is a fairly recent addition to the Woodstock Art Gallery staff roster. Created in 2018, this short-term internship aids the education and curatorial departments in realizing public programming. Previous interns have curated exhibitions, written a practical accessibility guide, conducted research and led education programming. The education department's current goals had to be completely reoriented to accommodate the pandemic, however. Virtual resources are being further developed and made accessible to both the public and teachers alike. As collaboration with the curatorial department at the Woodstock Art Gallery has become a central component of arts education programming, alternative methods to experience exhibitions are also currently in the works.
Article content
The future of education programming, however, will not remain entirely within a virtual space. There is a unique value to in-person programming that staff at the Woodstock Art Gallery yearn to return to. Releasing Community Creation Kits and art grab bags throughout this past year, for instance, has been a way to bring art-making materials back into the hands of the public during the toughest restrictions. Now as lockdowns slowly ease and restrictions lessen, we have begun to return to in-person educational programming.
In September, the gallery hosted its first Creative PA day program since the beginning of the pandemic with a small group of kids. The day was filled with the arts as we toured exhibitions, visited the park, and explored lessons in sculpture making. By the end of the day, each child brought home their sculpture and multimedia creations, along with the tools to create more. Building upon this successful day, the education department will slowly begin to roll out more in-person programming, including another Creative PA Day in November. But this, of course, will take time.
Throughout this pandemic, educational programming has taken on many forms – from entirely virtual resources to at-home art kits and PA days, educational programming has required innovation and creativity. The future of education will forever be shaped by the lessons learned during the pandemic and will perhaps take on a whole new form that has yet to be explored.
Julia deKwant is the assistant curator of education intern at the Woodstock Art Gallery. The Woodstock Art Gallery acknowledges the support for this position which is funded by Young Canada Works at Building Careers in Heritage.