Making Intergalactic and Intergenerational Art
LOS ANGELES — For a few months in the spring of 2020, Isabelle Albuquerque tried to live like a deer. She spent time here at Griffith Park around dusk, watching as the animals emerged. She ate with them and like them, adopting their diet of only raw vegetables, fruits and nuts, including a lot of grass. Something like method acting, it was her way of preparing to create a sculpture merging her body and that of a deer, complete with hooves.
This rather feral artwork is now on view at Jeffrey Deitch in New York as part of her series "Orgy for Ten People in One Body" (through Jan. 28), featuring 10 sculptures of the artist's body captured in different mediums in moments of ecstasy or metamorphosis or both. One bronze sculpture reimagines the classical myth of Leda and the Swan, with a saxophone replacing the bird, so the female figure appears to be making music rather than being violated. "With every sculpture in 'Orgy,' desire and power are not projected onto the body but emanate from within," Albuquerque, 41, said.
"Orgy" is Albuquerque's first solo show in New York, but she and her younger sister, the dancer and choreographer Jasmine Albuquerque, 39, grew up immersed in the art world. Their mother is Lita Albuquerque, 76, a Los Angeles artist with Tunisian roots and an international exhibition history capped by "Liquid Light," a video installation at the 2022 Venice Biennale. It featured a 25th-century astronaut who travels to Earth to share her insights about our interconnected place in the universe. A similar theme appears in her own ephemeral but memorable land art: Lita once arranged 99 beautiful blue orbs on an ice shelf in Antarctica as a way of mapping the stars above onto the earth and highlighting the interdependencies of light and matter, stars and humans, cosmos and earth.
The astronaut in Lita's video was played by her daughter Jasmine, who has worked on movement for musicians including St. Vincent and Rihanna through the director Philippa Price. Recently, Jasmine choreographed the artist Cassils's first dance project, "Human Measure," featuring six transgender and nonbinary performers in a setting simulating a darkroom. A New York venue is currently in the works.
The three artists, who live in Los Angeles, come from a lineage of powerful Tunisian women. They met in December at Isabelle's studio on a hot afternoon to talk about their matrilineal roots, making full-body art and the 2018 Woolsey Fire that destroyed their family home in Malibu and changed their creative priorities. Below are edited excerpts from the conversation.
Your ancestry is rich with these examples of strong female artists. What do you know about their work?
LITA ALBUQUERQUE My mother grew up in Tunis in a high-society Jewish family and then went to Paris at age 20 to have her play produced. But she's not getting anywhere as a woman in 1930, so she decides to pretend she's the assistant to this older male writer who can't get around. She picks the name Fred Harlen, close to her real name, Férida. Her play was produced in Paris and she received glowing reviews and became a sensation overnight. Now I'm discovering that she wrote dozens of plays that I didn't even know about. My grandmother, known as Smarda el Olgia, was a singer of Malouf, the classical Arabic music from Andalusia, and in 1934 was chosen by an important musical society as "the voice of Tunisia." She was really revered.
ISABELLE ALBUQUERQUE I don't remember them being so celebrated. They also had very difficult lives.
JASMINE ALBUQUERQUE Very difficult, living in those times. Férida was bisexual and used to tape her breasts down. She had to take a man's name.
ISABELLE And we don't always think of Tunisia as having concentration camps, but they did. And being bisexual and Jewish were two things that could get you killed. So Férida went to Hollywood in 1940, and on her way met a married couple she began a ménage à trois with. My mother was born from that relationship.
I love the idea of women "making" artists as well as art, either by example or through lifestyle choices. Is there something about how each of you was raised that made it possible for you to be an artist?
JASMINE This might sound strange, but growing up in very big, empty spaces — these huge art studios and galleries — inspired dance for me, because they are like sacred spaces for dance. I wasn't pressured to be an artist, but art was everywhere for us; art was the language spoken in our house. Our parties were filled with artists, philosophers and poets. And then I just started dancing very young and it felt natural.
ISABELLE When I was a kid, I traveled with my mom around the world, often helping her to lay pigment in the great deserts, from Death Valley to the Giza Plateau. Seeing her insane work ethic and devotion to her ideas has had a real effect on the way I approach my own work.
LITA It was different for me growing up; because my mother was having a hard time financially and emotionally, I didn't get to see her creative side. I was only 5 months old when her life fell apart: the ménage à trois in Hollywood ended, and she went back to Tunis [with Lita], where her father disowned her. But I do remember being 5 years old at a children's play in Paris and begging her to leave me there to study theater, which she couldn't do. Then I begged her to give me dance lessons, and she couldn't afford that. So I always had that bent in me.
From left, Jasmine Albuquerque, the dancer and choreographer; her mother, Lita, an artist best known for ephemeral earthworks; and her sister, Isabelle, a sculptor. Magdalena Wosinska for The New York Times
The Woolsey Fire of 2018 destroyed your family home in Malibu and also artwork spanning Lita's full career: hundreds of photographs, drawings, sculptures and paintings. Did your work change afterward because of this loss?
LITA It didn't change my work, but it slowed me down. I was in such shock. The biggest loss was everything I was in the process of developing — all the notes, ideas for artworks, and 50 years of journals. I think it's just now, four years later, that I'm getting back to some of that.
ISABELLE Before the fire I had mostly worked in performance with my partner, Jon Ray, and wasn't interested in [making] objects. But I think because we lost my great-grandmother's records, my grandmother's plays, all my mom's work, the place that Jazzy was going have her child, suddenly objects became so full of meaning. I became almost fetishistic about materials and interested in eternal ones like bronze that could survive this kind of event.
JASMINE I almost had the opposite experience, where I lost my attachment to objects. Part of my process for creating dance is emptying my mind, going into an almost meditative state so I can hear more from the music. This was an actual emptying of space, which gave me more room to create. At the same time, I was having a baby, so there was rebirth that kind of saved all of us, a phoenix in a way.
LITA We were all having the baby.
Did you ever make art about being pregnant?
LITA When I was pregnant with Jasmine, I did a collaborative piece with my best friend, the architect Robert Kramer, and the composer Harold Budd, called "Abhasa," a Sanskrit term meaning "image bearing light." We projected a photograph of the earth on my stomach and took a picture of that, which was projected diagonally on a 40-foot-wide wall. I was exploring the interconnectedness between humans and the cosmos, which is also what the 25th-century female astronaut in "Liquid Light" has come here to remind us.
JASMINE My example is a bit less poetic and more absurdist. I didn't enjoy pregnancy, so I kind of let that fly. But after I had a baby, the first piece I did, I was pumping onstage while lip-syncing a Laurie Anderson song about an airplane crashing, which felt very much like parenting. I always describe parenting as driving a stick-shift car while being punched in the face and puked on. My work was definitely not as spiritual as my mom's stuff.
Family can be an extreme sort of collaboration, and you've collaborated more formally, too, as with Jasmine's playing the astronaut in "Liquid Light." How did that go?
LITA It was really tense and intense, the personal and professional lines started to blur.
JASMINE I was fresh out of a divorce, a little out of my mind and 12,000 feet above sea-level — we were filming my dancing on the Uyuni Salt Flat in Bolivia. My mom and I were butting heads a lot but also really coming to understand each other's process more. It was tricky doing all of this in front of a crew.
LITA As director, it really took me by surprise that she didn't want to know more about the character — she wouldn't take direction. I didn't understand why at the time, but Jasmine is such a consummate performer and had already developed her idea of the role. It was a fine balance between letting her do her thing and controlling the process more, but everything she was going through emotionally made the film more gripping and powerful.
You all share some interests in female-centered rituals and myths. Do you think about witches?
LITA No, I think about the emergence of a powerful feminine force, one that is no longer silenced.
JASMINE Dance is inherently a ritual, and there's something about repetition that is very powerful, and I use that a lot in my work. You're dealing with sexuality, gravity, motion and repetition in a way that can create an altered state such as a trance state. I've had out-of-body experiences when I've danced before, and I've danced with people whose eyes were rolling back in their heads.
ISABELLE Recently I was speaking with Arthur Jafa about this, and he called a witch a woman with an unconstrained relationship to her power. I'm very interested in that idea. The ninth sculpture in "Orgy" is a witch that I worked on for about two years because that symbol is so heavy. It's a bronze cast of my body riding a broomstick that I burned and stripped three times and just couldn't get it right. I really wanted to create a witch who was pure ecstasy and magic, but it also had to speak to the fact that these women historically were burned. The way I solved it was by incorporating ash into the patina on the underside of her body — as if she had crawled through the ash to get to the broom.
Isabelle and Lita, does dance play a role for you in your art?
LITA When I first started making art, I worked a lot on these huge sheets of paper hanging on the wall, and I would actually dance while painting or drawing. I get very depressed if I don't move.
ISABELLE I didn't know that, and it's interesting because I often feel I am doing the same thing. All the works in "Orgy" come from either casts or scans of my body that capture a single moment, which I prepare for like a dancer rehearsing. Jazz works with me sometimes to help me with positioning: She has such an incredible understanding of the body and embodiment, and you can't see your own body from the outside.
‌Some of your work seems to edge into science fiction territory. I'm thinking of Isabelle merging human and animal forms, the astronaut in‌ "Liquid Light," and Jasmine's choreography for a futuristic film by the self-described "sci-fi artist" Lucy McRae. Do you see building imaginary worlds as part of your role as an artist?
JASMINE Lucy's ideas about future technologies and their effect on human relationships are fascinating. But what we're doing as dancers is almost Stone Age: We're using what we're born with, and that's it. It's just skin, flesh, gravity and our souls. I wouldn't say I'm afraid of the future, but I'm not really interested in it. Is that weird?
ISABELLE I'm interested in the way that we inhabit multiple spaces at once now, actual and virtual. One of the things I'm thinking through in "Orgy" is how we might respond to these shifts. I think that if you're interested in change, if you want to enact any kind of change in the present, it's important to imagine possible futures.
LITA Exactly. I'm always asking artists: What do you think is happening with human consciousness right now? It goes back to Gauguin's famous questions: Where do we come from? What are we? And where are we going? Those questions are the spine of my work.
PROFILE: Christine Hager a behind-the-scenes pillar of local art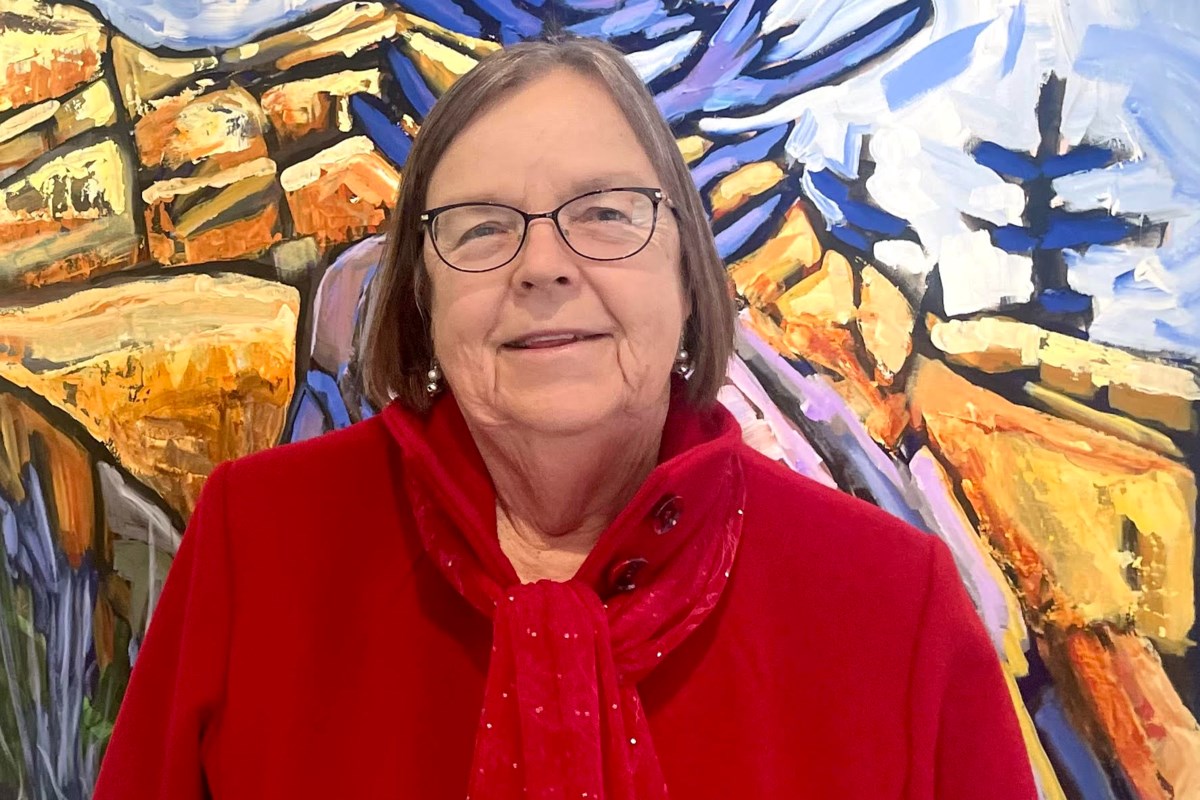 Behind every local art event and program are those who make it all happen, and one person who works hard to make Orillia's arts community thrive is Christine Hager.
Since moving to Orillia more than 20 years ago, Hager has found herself involved in a variety of non-profit organizations in the city.
She has volunteered full-time at Couchiching Jubilee House, served as executive director of the Sharing Place Food Centre and, for the past eight years, has worked as secretary for the Orillia and District Arts Council (ODAC).
One might think Hager, given her resumé, has had a lifelong passion for non-profit work and the arts, but her involvement in Orillia's creative scene stems from a background in business, and her artistic career is limited to her hobby of sketching horses while growing up.
"I am not an artist. I do not paint or sculpt anything … but I love art," she told OrilliaMatters. "It's part of your soul. Everything around you is art. People just need to open up their eyes and recognize that."
Originally from Sudbury, the soon-to-be-70-year-old Hager comes from a background in inside sales. She spent much of her career working for mining companies.
She said her current path began through making connections with others.
"You get tapped on the shoulder by somebody, you go for coffee, people ask you something," she said. "I moved down here around 2002, and that's when I kind of fell into doing not-for-profit work."
Her background in business and sales has helped Orillia's arts scene grow. Most arts programs and events in the city need funding, after all, and that's where Hager shines.
She recently stepped down from her position as secretary to take a role in revenue development for ODAC.
"That's what we need right now. We need the stability to be sustainable. We can't depend on grants. You have to have a diversified revenue stream," she said. "I'm the best one to do that because I have the most contacts."
Her transition to non-profit work happened smoothly, and it continues to bring her great satisfaction.
"It's given me that sense of satisfaction that, when I tell someone I can understand how (they're) feeling, it's because I've been there, and I can empathize with what they're going through," she said. "One of my favourite things at the food bank was until you walk a mile in somebody's shoes, you have no right to criticize them.
"It's always teaching and educating the public. That's all these positions have always been. The public needs to know the reality of not-for-profits and vulnerable people, homeless people, and hungry people — and the arts people, too. They are trying to make a living as well."
When Hager joined ODAC in 2014, "the board was very thin," she said, but the organization now boasts an array of opportunities for local artists, thanks to the work of Hager and others.
ODAC hosts numerous art exhibitions for members, local and county art projects, public events, and more, on top of advocating for its members and other local artists.
One new program rolled out through ODAC is its Helping Elders with Arts (HeARTS) program, which provides seniors with the chance to learn a variety of art styles, art history, and enjoy physical activity on a regular basis.
With all her work helping the local arts scene thrive, Hager — who said she enjoys Sudoku and jigsaw puzzles — does not take much downtime for herself.
She also volunteers with St. James' Anglican Church through its Sunday breakfast program, social justice committee, and community garden.
While she hopes to eventually take a bit of a step back from her responsibilities, Hager said she loves connecting with people.
"It's nice meeting people. I love meeting people and developing the network that I have," she said. "That's been one of my big things: just getting to know people, building relationships, and then finding opportunities."
Looking to the future, she hopes to see ODAC gain a full-time staff member and become a true "umbrella" organization that provides opportunities and advocacy for all local artists.
More about ODAC can be found here.
Great news: The future of Catholic art is alive and well – Aleteia
Amazing contemporary art is compiled into a gorgeous new volume … a wonderful thing for all fans of sacred art!
You can get Aleteia inspiration and news in your inbox. Our specially curated newsletter is sent each morning. The best part? It's free.
Take a walk through any art museum and you'll see the glorious heritage of Catholic art.
Catholic sacred art is central to the history of Western art. There are countless beautiful examples of art depicting Christ, the Bible, the saints and the angels in museums and churches all over the world.
But most of these works were made centuries ago, and we might wonder whether they will be followed by anything comparable in our present age. After all, much of modern art doesn't exactly inspire a sense of admiration for truth, beauty and goodness.
The good news is that the future of Catholic sacred art is alive and well. And there are plenty of examples to show you.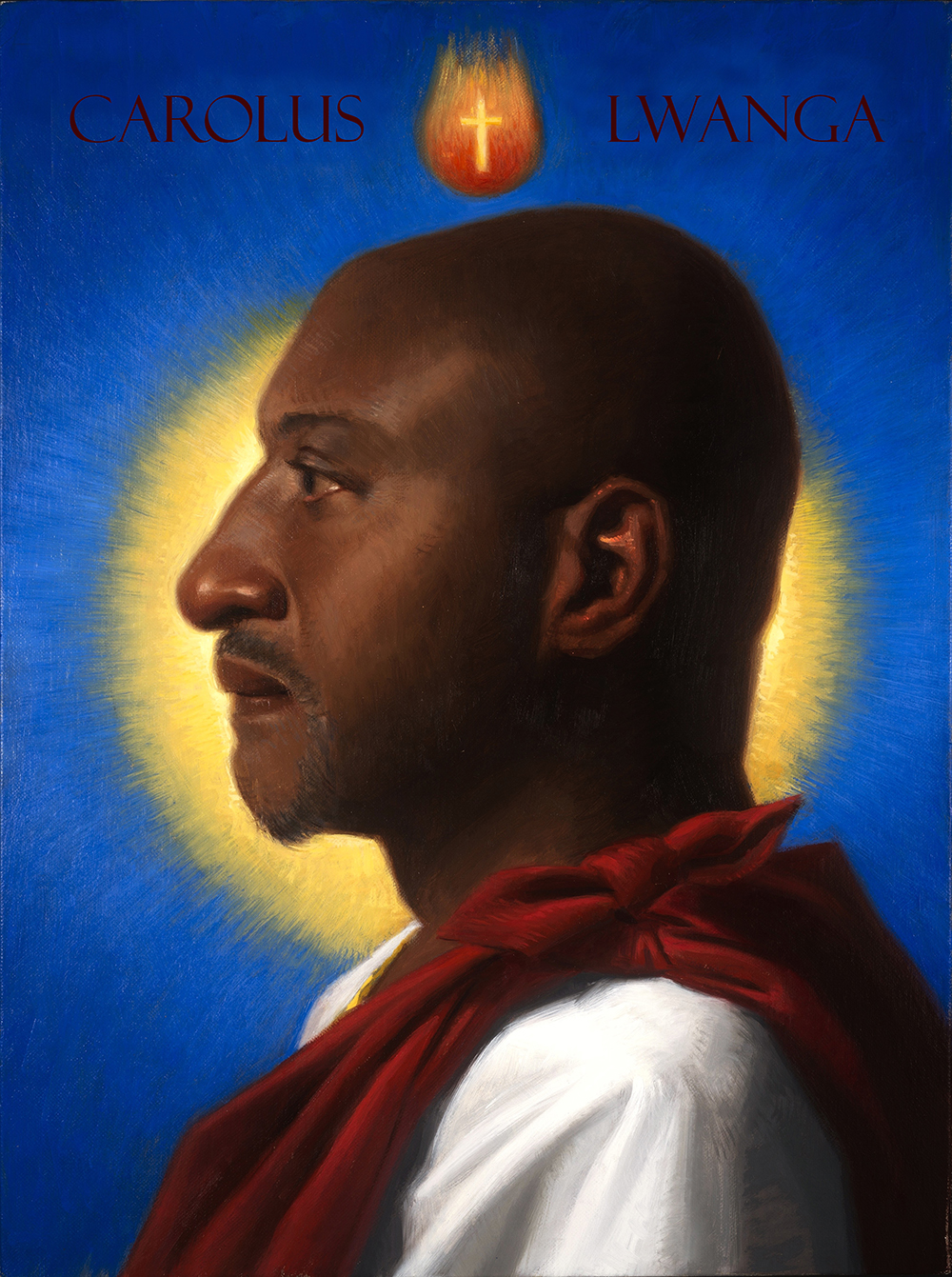 Neilson Carlin | Courtesy of Ignatius Press
One of today's great artists, Marco Caratelli, lives and works in Siena, Italy. He specializes in the rare, ancient and beautiful egg-yolk tempera technique. His work draws comparisons to Fra Angelico and other all-time great artists.
Another is Christopher Alles, a sculptor of sacred art who works in Poughkeepsie, New York. He studied European sacred art in Italy, and today, his award-winning work is both inspired by and reminiscent of Michelangelo.
Even closer to home, there are a number of contemporary Catholic artists producing truly extraordinary works. Samples of their work are now compiled into a breathtaking new volume … a wonderful thing for all fans of sacred art!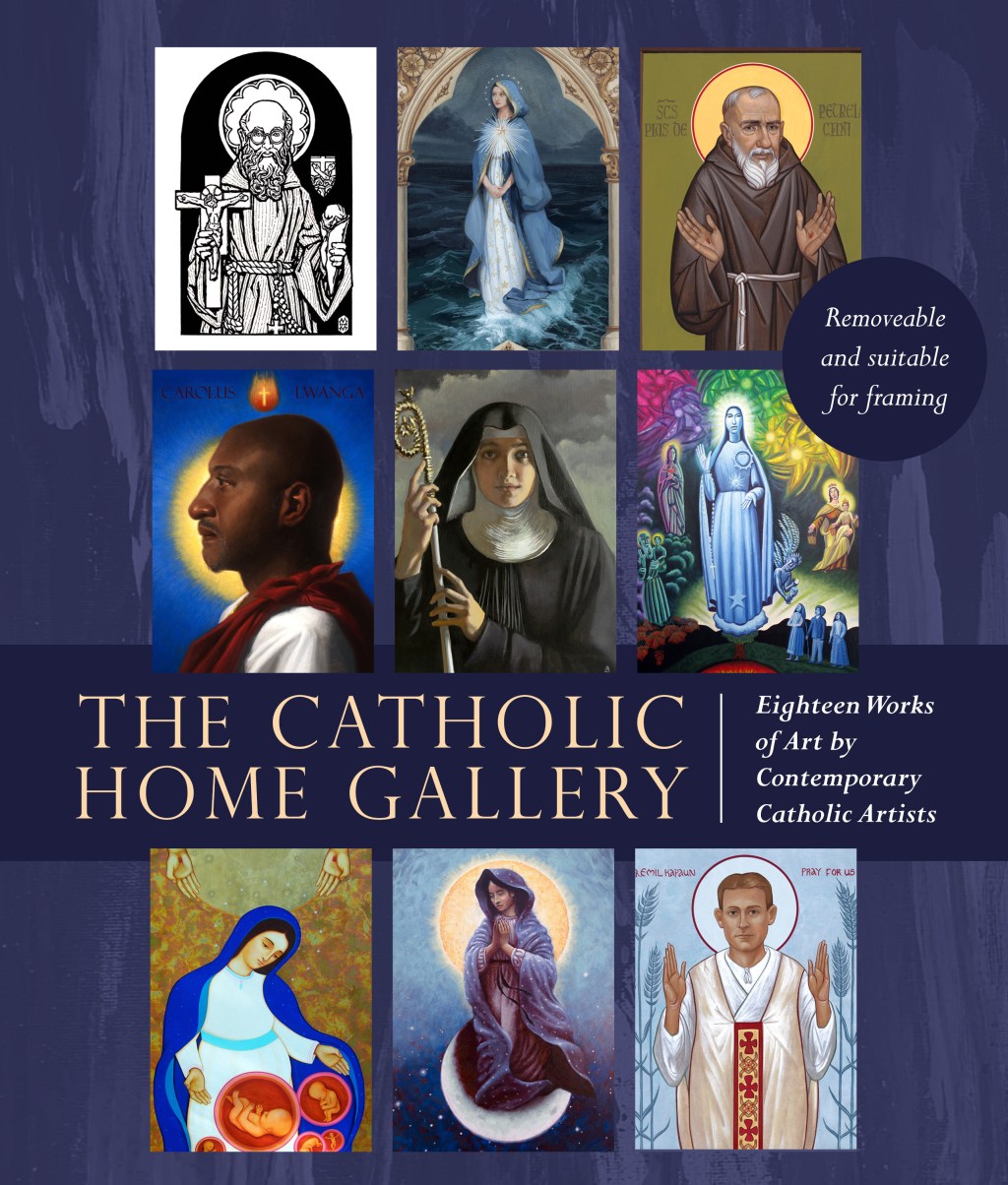 Courtesy of Ignatius Press
This new art collection, The Catholic Home Gallery, makes it clear that Catholic art is not something of the past. The volume showcases 18 works of sacred art by contemporary artists, revealing the beautiful diversity of their impressive talents.
The nine artists represented in the volume are Matthew Alderman, Neilson Carlin, Bernadette Carstensen, Matthew Conner, Gwyneth Thompson-Briggs, James Janknegt, Timothy Jones, Michael D. O'Brien, and Elizabeth Zelasko. The collection is the perfect introduction to their work, and can be a jumping-off point for exploring it in greater depth.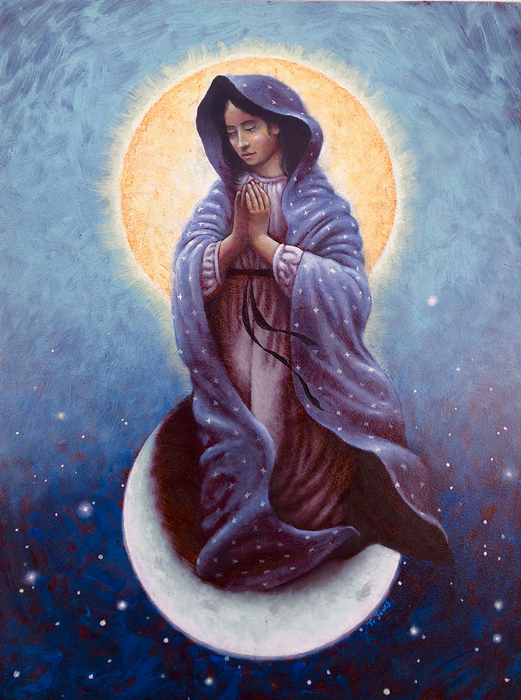 Timothy Jones | Courtesy of Ignatius Press
The editor of the collection is John Herreid, a graphic designer and illustrator for Ignatius Press. He brought a discerning and experienced eye to choosing the artwork for the collection.
Herreid explained some of the inspiration behind the collection, saying, "Most people are familiar with great Catholic art from ages past. But what many don't realize is that we have many, many great Catholic visual artists working today. My hope for The Catholic Home Gallery is that it will introduce people to a few of these artists, as well as lead them to seek out, discover, and support others!"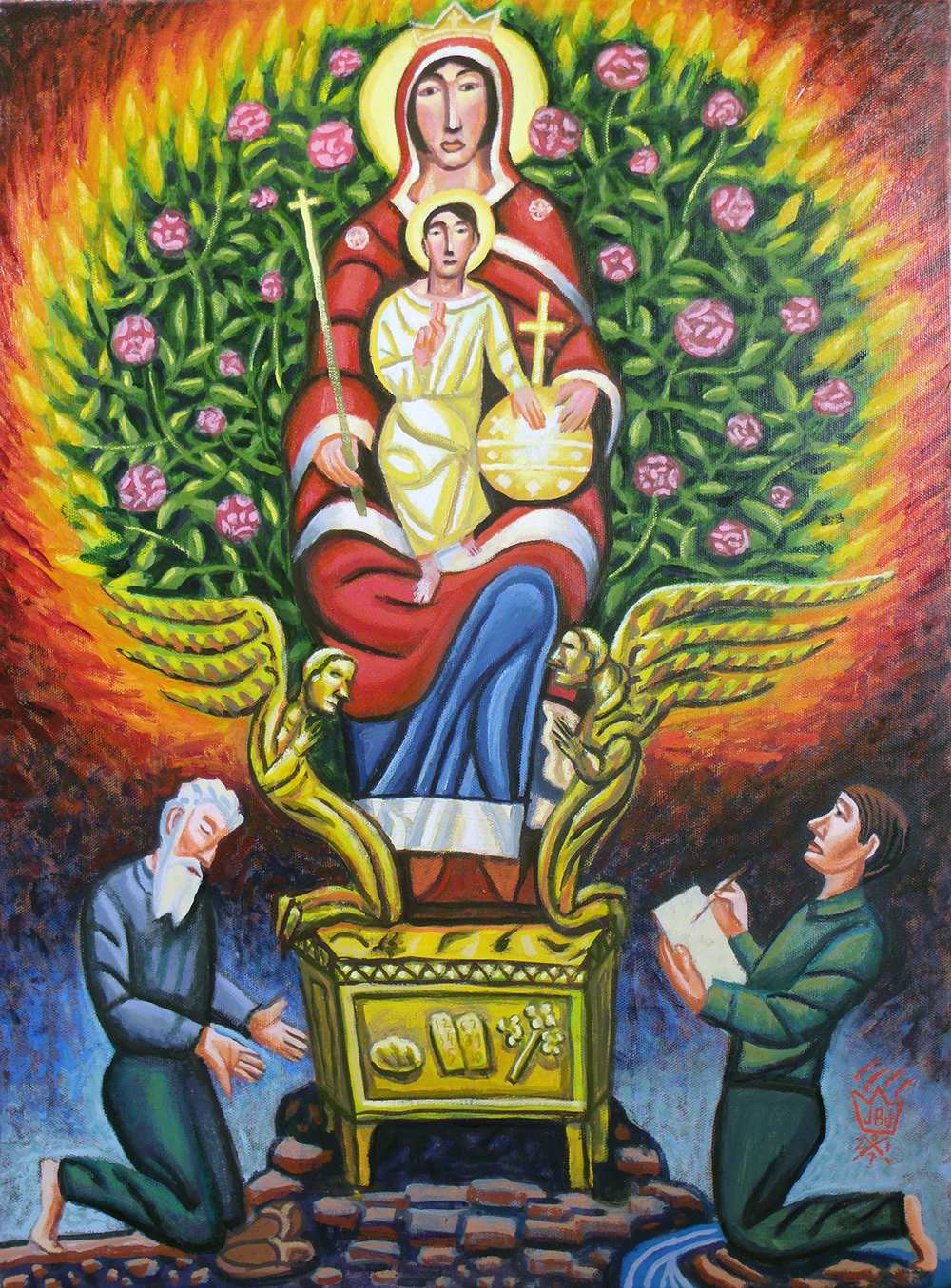 James B. Janknegt | Courtesy of Ignatius Press
He has been moved to see the positive response to the volume, saying:
It's been extremely heartening to see the response The Catholic Home Gallery has generated thus far. It shows that, far from being a static heirloom from the past, Catholic sacred art is an ongoing, dynamic force that can't help but move those who encounter it.
Best of all, each work in the collection is printed on an 8" x 10" detachable page, so you can easily remove it from the book and frame it in your home. What a perfect way to build your own collection of sacred art!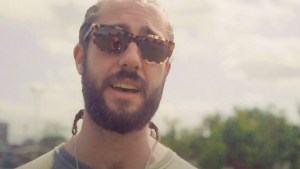 France buys new masterpiece for Orsay museum with LVMH gift
PARIS (AP) — France has acquired a stunning Impressionist masterpiece for its national collection of art treasures, with a donation from luxury goods giant LVMH paying the 43 million euros (nearly $47 million) for "A Boating Party" by 19th-century French artist Gustave Caillebotte.
The oil on canvas shows an oarsman in a top hat rowing his skiff on languid waters. The work, remarkable in its realism, delicate colors and almost cinematic perspective, as though the artist was in the boat with the rower, went on display Monday in the Musée d'Orsay. It is the latest addition to the Paris museum's already impressive collection of Impressionist art.
The painting was sold by Caillebotte's descendants. It had been one of the last Impressionist masterpieces still in private hands, said Jean-Paul Claverie, an adviser to LVMH boss Bernard Arnault.