Man banned eight years, must pay $165K after WhaleClub crypto investment goes bust
An Alberta cryptocurrency promoter who set up an investment service he termed the WhaleClub has been banned from trading for at least eight years and ordered to pay $165,000 in fines and costs by the Alberta Securities Commission (ASC).
It found that Jan Cerato, also known as Jan Strzepka, raised more than $200,000 from at least 16 investors but failed to file a prospectus that would outline to them the risks the investments would carry.
In a Sept. 19 ruling, a three-person ASC panel noted that providing a prospectus was a "fundamental protection" for potential investors.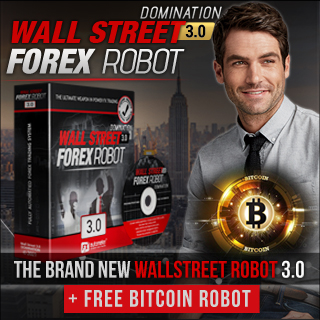 "The prospectus requirement … allows investors to make informed investment decisions by providing them with full, true and plain disclosure of material information to assess the risks of an investment," the panel's ruling states.
"WhaleClub members were exposed to significant financial risks that they did not fully appreciate when they invested."
The WhaleClub later failed and those investors lost thousands, receiving back between 10 and 40 per cent of their initial investment, according to the ruling.
Cerato was ordered to pay a $40,000 fine and to cover $125,000 in investigation and hearing costs."Cerato's actions towards investors demonstrated a significant risk of future misconduct and thus an increased need for deterrence," the panel ruled."Cerato poses a significant risk to investors and the capital market."

The ASC found Cerato didn't directly financially benefit from the arrangements but may have used the WhaleClub as a means to market other business opportunities.

When reached by Postmedia, he did not agree to an interview and instead referenced several blog posts where he claims to have been bullied by the ASC and declares his innocence.

He did not respond to questions asking if he had paid the fines or intended to do so in the future.
'A huge embarrassment'
The ruling outlines how Cerato solicited members of the public to join the WhaleClub in December of 2017 on condition of a minimum $10,000 investment.
The money was to be pooled and used to trade cryptocurrencies.
He told investors their funds would be used for 90 days when they would then be repaid along with 75 per cent of any profit, according to the ruling.
One promotion suggested that an investment could double every few weeks, the ruling reads.
"The WhaleClub investors were precisely the type of individuals who need the protection of prospectus-like disclosure," the panel wrote.
One investor told the ASC he invested because it "all sounded too good not to."
Another was persuaded by Cerato's assurance that he could profit regardless of if Bitcoin's value was going up or down.
"It's been a huge embarrassment in my life in front of my friends and family," another investor told the ASC.
'Obvious intimidation tactic'
In determining the sanctions, the ASC noted Cerato's "belligerent contempt" towards the investors after WhaleClub's failure.
The ruling references several threatening texts he sent to them, including one that read, "I know you're a rat and so do a lot of very dangerous people; enjoy."
Other messages threatened civil litigation in what the panel determined to be a "significant" aggravating factor.
"We considered these communications to be an obvious intimidation tactic," the ruling reads.
"(They) reflected a contemptuous disregard for investors harmed by his misconduct, and a lack of accountability and acceptance of any responsibility for his actions."
In addition to the fines, Cerato must also cease trading in or purchasing securities, is prohibited from engaging in investor relations and also from acting in a management or consultative role.
Those bans remain in effect for at least eight years and until he pays the $165,000.
Russian Upstream Oil And Gas Investment Set To Plunge By $15 Billion
Investment in the upstream oil and gas industry in Russia could decline by $15 billion this year as a result of Western sanctions, Rystad Energy has calculated, saying the total for the year could end up around $35 billion.
The analytical firm noted that Russian upstream investments stood at $45 billion last year, increasing from $40 billion in 2020. Before Russia's invasion of Ukraine, upstream investments in the country were expected to rise to $50 billion in 2022, but sanctions have begun to bite and investment is set to decline substantially amid the exodus of Western oil companies from the country.
According to Rystad, investments would remain lower than normal until at least 2025 but this would likely affect smaller oil companies, while Gazprom and Rosneft will be able to continue spending as they were spending until this year, the company said.
The situation appears to be particularly worrying for the LNG industry, where several large-scale projects have been delayed because of sanction-related problems with technology and funding.
"The war in Ukraine has cost the Russian oil and gas sector dearly, with project investments taking a significant hit. Covid-related disruptions in 2020 dragged down spending but this year looks set to be the start of a multi-year slump that will make the Covid years pale in comparison," said Swapnil Babele, a senior analyst with Rystad.
The worst affected projects will be Greenfield ones, the analytical firm also said, with investment in new field development set to decline by 40 percent this year from last, to $8 billion from $13.7 billion.
Next year Rystad does not expect any significant new oil and gas projects to receive approval amid the lingering effects of Western sanctions. In 2024, however, there will be a boost in production as Gazprom begins extraction from one new field and Rosneft launches production at one of the fields comprising the giant Vostok Oil project.
By Irina Slav for Oilprice.com
Irina Slav
Irina is a writer for Oilprice.com with over a decade of experience writing on the oil and gas industry.
Concerns grow that Alberta's Sovereignty Act will drive investment from province when it's needed most – CBC News
On the 15th floor of a downtown Calgary office tower on Wednesday, a new clean-tech fund was launched with an aim of decarbonizing the energy sector. But much of the talk at the event was about the Alberta government's controversial Sovereignty Act, which was introduced in the provincial legislature less than 24 hours earlier.
Some organizers couldn't help but shake their heads at the timing.
The irony was evident in having an announcement promoting collaboration between industry and government, while so much attention in the province is on the combative new policy.
That's why concerns in the business community are growing over the new piece of legislation and how it could scare people and companies away from locating or investing in Alberta at a time when the oilpatch is finally back on its feet after several years in a downturn and as the province tries to keep its economy growing amid a possible recession.
There is no shred of evidence that the act will lead to economic growth, said Calgary Chamber of Commerce president Deborah Yedlin, who describes the confrontational nature of the policy as "troubling."
"This comes at a time when we are dealing with high inflation, supply chain challenges and a labour shortage. We're trying to get people to come to Alberta so that we can address that talent shortage. This is not going to set the table for people to look at Alberta as a place to invest or necessarily to come and find economic opportunities," she said on Wednesday.
"We see this as potentially introducing a very significant element of risk and uncertainty for businesses in Alberta."
WATCH | Danielle Smith introduces Alberta Sovereignty Act:
Alberta's premier followed through on her leadership campaign promise and introduced the controversial Alberta Sovereignty to a United Canada bill in an attempt to reject federal laws. Plus, Rosemary Barton weighs in on the risks the federal government runs by trying to avoid the issue.
Collaboration is key
On Wednesday, Avatar Innovations kicked off a new $3 million fund to provide cash for startups pursuing energy transition technologies. The firm works with a range of companies from traditional oil and gas producers and pipeline companies to technology firms.
Avatar is also expanding into the United States to increase its network. The more people and companies who become involved, the more opportunities and funding become available to scale-up new technologies.
"Conversations that are about anything other than how we advance investment and technology and collaboration in this province is going to hinder those efforts," said CEO Kevin Krausert.
Investors won't be attracted to Alberta unless it is a safe and sound jurisdiction that is governed by the rule of law, said Krausert, who spent most of his career in the oil and gas drilling industry.
Meanwhile, there are concerns that Alberta Premier Danielle Smith's Sovereignty Act could put up walls around Alberta and target certain federal policies.
"I hope we never have to use this bill," Smith told reporters on Tuesday. "I hope that we've sent a message to Ottawa that we will vigorously defend our constitutional areas of jurisdiction and they should just butt out."
For decades, Alberta politicians of all stripes have routinely criticized the federal government. Call it a political pastime. But, make no mistake, choosing not to enforce federal rules is a much more aggressive type of opposition to Ottawa.
Internal opposition
Smith became premier after winning the leadership of the United Conservative Party in October. During that leadership campaign, no policy was discussed more than the Sovereignty Act.
Then-Premier Jason Kenney called the proposal "risky, dangerous, half-baked" and said it "would do devastating damage to jobs, the economy and the prospect of pipelines."
Sonya Savage, who was energy minister at the time, said the legislation could be as harmful to Alberta's future as Prime Minister Justin Trudeau's policies have been to the province's past, while also noting that international investors concerned about their Alberta assets had been asking her about the Sovereignty Act.
Savage remains in Smith's cabinet, now as environment minister. On Wednesday, she said her original concerns have been addressed as the legislation has been developed.
The average oil and gas company may not be concerned about the Sovereignty Act since it won't have any immediate impact on the day-to-day activity in the sector, especially considering how profits remain robust and commodity prices are elevated, too.
But there are worries about the legislation's short and long term impacts.
The largest oilpatch lobby group appeared apprehensive about supporting the legislation.
"We are concerned about any government policy that has the potential to create uncertainty for investors," said Lisa Baiton, CEO of the Canadian Association of Petroleum Producers, in an emailed statement.
"It is important for governments at all levels to work together with the industry in order to attract investment back into Canada."
Lobbying Ottawa for cash
The Sovereignty Act comes at a time when many companies in the oilpatch are looking for investment to decarbonize the sector and fuel the growth of new industries like hydrogen and carbon capture and sequestration.
There is a need to attract significant funding not only from private investors, but from the federal government as well.
In other words, the oilpatch wants a helping hand from Ottawa at the same time that the Alberta government is picking a fight.
The largest oilpatch companies want tens of billions of federal dollars to design and construct large-scale facilities to capture harmful greenhouse gases and inject them underground. Ottawa has already announced funding for carbon capture projects, but the oilpatch wants more.
Even smaller companies are looking for federal cash. Just last week, a group of oil and gas drillers asked the federal government to create a new tax credit aimed at helping the industry decarbonize.
WATCH | Trudeau on the Alberta Sovereignty Act:
Prime Minister Justin Trudeau plans to follow developments on contentious bill but says his government will focus on 'delivering for Albertans.'
Ottawa is also the largest government funder of a massive new hydrogen production facility that is breaking ground in Edmonton, among other projects big and small.
The Sovereignty Act could hurt the clean energy sector, which is already struggling to attract investment, especially from venture capitalists.
Many of the players are small- and medium-sized firms trying to research, develop and commercialize their technology. Without adequate funding, it's difficult to overcome those challenges and eventually scale up production.
Krausert, with Avatar Innovations, described the federal government as providing a tremendous amount of funding for clean technology startups and companies that are the envy of the world.
"I would be very nervous about putting any of those at risk," he said.
Krausert believes the way to build Alberta's future is to play well with others.
"Let's just hope this is political theatre for the day."
Why Ontario buyers are scooping up investment properties in Calgary
The days of Alberta bleeding residents to other provinces are gone, at least for now. In the second quarter alone, the province saw a net gain of about 10,000 people thanks to moves from other parts of the country, especially from Ontario.
But people aren't just moving themselves and their families to Alberta — a high number are moving their money.
In recent years, Calgary has seen a spike in out-of-province homebuyers scooping up investment properties they can rent out, with the primary motivator being comparatively cheap real estate.
"Prices in Toronto and those other cities are completely out of reach, not just for end users but for investors as well," said Kyle Dovigi, a Toronto-based real estate broker who markets himself as the "Condo Millionaire" and who deals primarily in investment properties.
"So people look outside of their markets [and] Calgary is a very, very appealing market."
And depending on whether you're an investor, a renter or a buyer, the phenomenon may mean different things for your bottom line.
On the one hand, out-of-province real estate speculation has the potential to drive up prices for would-be homebuyers who actually live in Calgary.
On the other, the trend could be viewed as a vote of confidence in the Alberta economy — and a source of much-needed rental properties in an increasingly tight market.
What's driving it
The influx of out-of-province investment began just before the pandemic, right as the Calgary economy began to recover from the 2014 oil crash and rents started to rise.
"Just before COVID, [in] 2019, I [was] first starting to see the trickling of investors, and then that slowly started to speed up," said Natasha Phipps, an investment specialist Realtor with CIR Realty in Calgary.
"[By the] spring of 2022, I felt like we were having, like, planefuls of people coming from Ontario to invest in Alberta," said Phipps, who said about three quarters of her sales in the last year have been from out-of-province buyers — and she was fielding a call from a Toronto area code during an interview with CBC News.
Even as home prices in Calgary have risen, it's remained more affordable to buy a Calgary condo than in other major cities, she said. And it's also more likely that investors can cover their expenses through rent without having to fork out a chunk of cash every month from their own pockets.
"In many other Canadian markets that's just not possible anymore," she said.
In Calgary, the average condo sale price is about $297,000, whereas it's just over $720,000 in the Toronto region and $769,000 in the Metro Vancouver area, according to the regions' local real estate boards.
Still, the lure is about more than cheap condos. Buyers in Alberta don't face land or property transfer taxes as in Ontario or B.C., where they run between one and three per cent of the final sale price on properties that cost more than $55,000. There's also no cap on rent increases and housing legislation can be seen as beneficial to property investors.
"The tenancy laws really favour landlords to a much greater extent than elsewhere in Canada," said John Andrew, a real estate consultant and retired professor at Queen's University in Kingston, Ont.
"There's a very strong economic outlook right now for Calgary, wages are relatively high, so it's pretty favourable at the moment for people in other parts of Canada — especially in Toronto — to be investing in Calgary real estate."
'Unprecedented' interest
Developer Cole Haggins said about 70 per cent of his sales lately have been from Ontario buyers, the majority of them investors.
"[It's] extremely unprecedented," said Haggins, president of the multi-family home builder Cedarglen Living, who said the trend kicked off about a year and a half ago. "We have seen investors in the past, but they're usually Calgary-based investors and not nearly at the same level."
Paul Battistella, a managing partner at Battistella Developments, has noticed a similar trend. The developer is building a condo complex near Calgary's downtown and said about half the buyers have been from Ontario.
"We're becoming a rental building, but it's not one owner that's holding it — it's, you know, 100 owners that are having these individual [units] for rent," he said.
There's been a huge spike in the number of Ontario real estate agents applying to become licensed in Alberta. The Real Estate Council of Alberta typically gets about 100 "labour mobility" applications per licensing year, but in the 2021-2022 year it had almost 600, the vast majority of them from Ontario, with B.C. coming in second.
The trend has also meant more demand at the Calgary property management firm Hope Street Management Corp.
President and CEO Shamon Kureshi described the company's typical client as a "jet-setter" — for example, a Calgarian who has recently taken a new job in Texas or Silicon Valley and wants to rent out their home — but these days, he's fielding more calls from clients in Toronto and Vancouver.
"The ratio of those jet-setter-type clients that we're used to is going down, and the ratio of investor type clients is going up," said Kureshi, who added that a silver lining to the trend is a rise in the pool of available rental stock in the city.
Looking ahead
As winter sets in, there are signs the trend has started to cool and there is debate about whether it's a temporary slowdown that will pick up again in the spring.
At the outset of 2022, Calgary mortgage broker Josh Higgelke was getting "a ton of calls" from investors in Ontario and B.C. Nowadays, he said, that's changed — he still gets plenty of out-of-province inquiries, but most of them are from people who are actually planning to set up new lives in Alberta.
"With the increase in interest rates that we've seen, the market has somewhat softened for the investor," said Higgelke.
Some maintain the long-term outlook for the Calgary market is solid. The oil and gas sector, always a core part of the economy, is raking in cash these days, but the local tech industry is also growing.
And as long as people are moving to Alberta, whether it's for work or in search of a different lifestyle, they'll need places to live.
"It's probably a pretty good bet that there will be growing demand for these income properties," said Andrew of Queen's University.