Markets 'want more substance' out of Powell as gold price tumbles $72 in less than an hour – Kitco NEWS
Editor's Note: Get caught up in minutes with our speedy summary of today's must-read news stories and expert opinions that moved the precious metals and financial markets. Sign up here!
(Kitco News) Gold's price action once again kept investors on their toes as the yellow metal rallied to a daily high of $1,987 an ounce and then plunged more than $72 to $1,914 an ounce in just under an hour.
At the time of writing, December Comex gold futures were trading at $1,927, down 1.31% on the day.
All eyes were on the Federal Reserve Chair Jerome Powell's keynote address at the virtual Jackson Hole Symposium Thursday morning.
Powell did not disappoint in delivering major changes to the central bank's monetary policy approach, including the highly anticipated flexible form of average inflation targeting.
Under the new approach, the Fed will seek to achieve inflation averaging 2% over time. This means that following periods of inflation below 2%, monetary policy will focus on getting inflation to run above 2% for some time.
"Our longer-run goal continues to be an inflation rate of 2 percent … Our new statement indicates that we will seek to achieve inflation that averages 2 percent over time. Therefore, following periods when inflation has been running below 2 percent, appropriate monetary policy will likely aim to achieve inflation moderately above 2 percent for some time," Powell explained.
Another major change was regarding the maximum employment goals, which will now be guided by assessment of shortfalls from maximum employment levels rather than deviations. Powell also stressed that robust job market can be sustained without causing an outbreak in inflation.
"The significance of Powell's speech was that maybe we are past this initial hurdle of pumping money and now onto the next phase where we are focusing on building job growth," RJO Futures senior commodities broker Daniel Pavilonis told Kitco News. "Initially gold spiked on the idea of flexible 2% inflation and interest rates being kept at zero for a longer time. But then the market started to come off when it sounded like Powell started looking at COVID as being more and more under control and looking at the pandemic as being in the rear-view mirror."
Powell seemed to have kicked off the second phase of the recovery with his speech. "Now, it is about repairing the damage done to the economy. We went from unlimited printing to let's get people back to work. This is kind of like a second phase," Pavilonis said.
The selloff in gold was likely triggered because the precious metals markets wanted to hear more from Powell and did not get it.
"Metals wanted more substance out of this. When Powell started talking, it was very bullish for the metals initially but then prices began to decline," Pavilonis pointed out. "What the central bank is saying now is that they are not going to pump trillion of dollars anymore, they will instead focus on the real economy."
As long as COVID-19 stays under control, people are going to continue to adopt and realize that there might be more of a scare factor than necessary, he added.
Another element that contributed to gold's selloff was the market's interpretation of Powell's speech as not being dovish enough, said Blue Line Futures chief market strategist Phillip Streible.
"When Powell first said the Fed would allow inflation to run above 2% if needed, market rallied on it. But when Powell said the Fed would not hesitate to act if inflation pressures build, the market interpreted it as the Fed could reverse easing policy measures and that's why the metals sold off," Streible told Kitco News.
Thursday's close is something to keep an eye on, said Walsh Trading co-director John Weyer, pointing to a lot of new Fed speak confusing the markets.
"The Fed is looking to treat the labor market a little different. It is now about assessing shortfalls rather than deviations. For the Fed, these changes mean a lot," Weyer said. "Close will be interesting here. Might be a down a bit on the day."
Weyer added that this pullback might slow down gold's rally in the near-term.
Despite Thursday's decline, the overall picture remains very bullish for gold, Pavilonis pointed out.
"The market is overall still bullish because of zero percent interest rates for a long time and the flexible 2% inflation target. This means that even if we hit 2%, it doesn't mean the Fed will start raising rates. That is still really solid conditions for the metals market," he said. "We are in a fragile state right now. It would not take much to push rates below zero and push into negative yields. And that will ultimately push the metals higher."
Pavilonis added that he sees these price drops as buying opportunities before gold heads back to $2,000 an ounce again.
Samsung chairman Lee Kun-hee, head of South Korea's biggest conglomerate, dies at 78 – Reuters
SEOUL, Oct 25 (Reuters) – South Korea's Samsung Electronics Chairman Lee Kun-hee died on Sunday, the company said.
Born in 1942, Lee helped grow his father Lee Byung-chull's noodle trading business into South Korea's biggest conglomerate. (Reporting by Cynthia Kim, Joyce Lee; Editing by William Mallard)
Eastern Ontario Health Unit imposes new COVID-19 restrictions on restaurants, gyms, fitness centres – CTV Edmonton
OTTAWA —
The Eastern Ontario Health Unit is imposing new restrictions on food and drink establishments, sports and recreation facilities and personal care services in Alexandria, Cornwall, Casselman, Clarence-Rockland, Hawkesbury and other areas of eastern Ontario.
The new measures to limit the spread of COVID-19 in the community were announced as Public Health Ontario reported 43 new cases of COVID-19 in the Eastern Ontario Health Unit region on Saturday.
Medical Officer of Health Dr. Paul Roumeliotis issued a new Order under Section 22 of the Health Protection and Promotion Act that will come into effect on Monday, and remain in effect for 28 days.
"The last thing I want is for businesses in our community to have to shut their doors again as they did in the spring," said Dr. Roumeliotis.
"By putting these new measures in place, I'm hoping we can stop the rising number of infections and prevent another shutdown that would hurt our economy."
The new COVID-19 measures include limiting the number of people who can be seated at a table in bars and restaurants to a maximum of six people, while the total number of patrons in the indoor and outdoor sections of a food and drink establishment must not exceed 100.
Indoor dining at bars and restaurants in eastern Ontario is still allowed.
For banquet halls, the total number of patrons permitted in the premises is limited to the number that can maintain a physical distance of at least two meters, and in any event cannot exceed 50 indoors or 100 outdoors.
Establishments must also conduct a COVID-19 screening on every patron and record their name and contact information.
"This really mimics what happened on Oct. 2 when Ottawa, Toronto and Peel were put in these enhanced zones, before they were put into the red hot zone," said Dr. Roumeliotis during a media conference late Friday.
"I think this is very fair request and saving closures."
The new measures for indoor sports and recreational facilities include limiting the total number of people permitted in a class, organized program or organized activity to a maximum of 10 people, excluding instructors/trainers/coaches.. The total number of people permitted to be indoors at the facility in areas containing weights or exercise machines cannot exceed 50.
The order applies to gymnasiums, health clubs, community centres, multi-purpose facilities, arenas, exercise studios, yoga studios, dance studios, and other indoor fitness centres.
For personal care settings, including hair salons and barber shops, manicure and pedicure salons, spas and tanning salons, they must conduct a COVID-19 screening for every client and record their name and contact information.
Last Sunday, Dr. Roumeliotis told CTV News Ottawa the region may have to consider moving to a modified Stage 2, like Ottawa, due to rising COVID-19 cases.
On Thursday, the medical officer of health said he was no longer recommending eastern Ontario move into a modified Stage 2, but wanted to impose new restrictions on establishments to help limit the spread of COVID-19.
Ontario introduced new restrictions on bars, restaurants, fitness centres and other recreation complexes in Ottawa on Oct. 2. On Oct. 10, the Ontario Government moved Ottawa into a modified Stage 2, which included prohibiting indoor dining at bars and restaurants, and closed gyms, fitness centres and movie theatres.
6 New Cases Of COVID-19 In Windsor Essex As Of Saturday – windsoriteDOTca News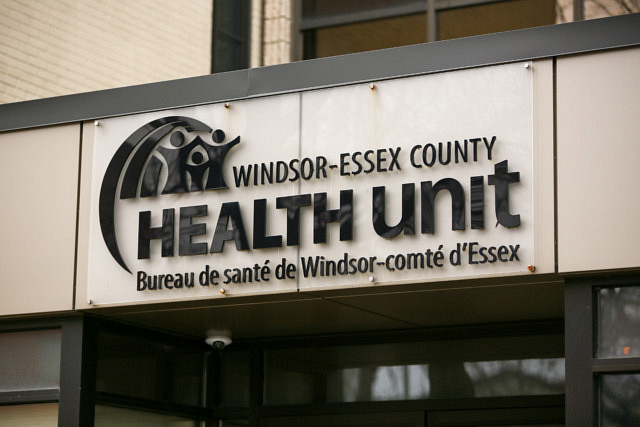 The Windsor Essex County Health Unit has announced 6 new cases of COVID-19 as of Saturday, bringing the local total to 2,787. They say 2,686 people locally have recovered.
Cases increased from 2,781 on Friday October 23rd to 2,787 on Saturday October 24th and 25 cases of COVID-19 are currently active in Windsor-Essex.
The Health Unit says 2 cases are local health care workers, 2 cases are close contacts of confirmed cases, and 2 cases are community acquired.
Article Continues Below Local Sponsor Message
There have been no additional deaths due to COVID-19 as of Saturday and the local death toll stands at 76.
As of Saturday, the Health Unit lists 2 people as hospitalized with confirmed cases of COVID-19 in Windsor Essex, and 1 person in the ICU. One hospitalization is listed at Windsor Regional Hospital.
Workplace Outbreaks
As of Saturday, the Health Unit says the following workplaces are under outbreak:
1 construction company (in Lakeshore)
1 food & beverage services company (in Kingsville)
A workplace outbreak is declared when two or more employees test positive for COVID-19 within a reasonable timeline to suspect transmission in the workplace, according to the Health Unit. Officials with the Health Unit have said a workplace will only be named if a threat to the public exists.