Media Beat: July 26, 2021 | FYIMusicNews – FYI Music News
Curiouscast, Corus Entertainment's award-winning podcast network, is getting widespread recognition as the broadcast company has announced that its podcasts are coming to radio nationally in a new show.
Hosted by Chris "Dunner" Duncombe, The Curiouscast Podcast Hour is a weekly show featuring a different podcast episode every week. The show can be heard on 980 CKNW (Vancouver), 770 CHQR (Calgary), 630 CHED (Edmonton), 680 CJOB (Winnipeg), 900 CHML (Hamilton), 980 CFPL (London) and Global News Radio 640 Toronto.
"For years our news talk radio stations have been editing audio from radio shows to create daily podcasts, and now we're taking original podcast content and showcasing it on radio," said Larry Gifford, National Director of Talk Radio, Corus Entertainment. – Press release
Jeff Vidler has posted new Signal Hill data that mines research data about listener habits across AM, FM and free streaming services. For a full read link here, meantime a couple of informative graphs that broadcasters are going to be pondering over.
With Covid, Canadians have relied on Canadian journalists as valuable, trusted sources of both information and insight. At the same time, the pandemic and its devastating impact on the economy has seen traditional advertisers reduce their spend or simply vanish.
We need the Australian model for the Canadian news publishing business, whose competitive viability is essential for a vibrant democracy and for communities from coast to coast to coast. Parliament was not able to come up with Australian-style legislation, a key recommendation from News Media Canada's report Levelling the Digital Playing Field, before it rose for the summer recess.
With this continued uncertainty, it is no wonder some publishers made their own deals with Google and or Facebook, rather than waiting for government action — although more than 450 trusted titles across the country, most of them community newspapers, have no such arrangement. – Jamie Irving & Paul Deegan, News Media Canada
The Canadian ad market is forecast to grow by 7.2% in 2021 (recovering from -9.6% in 2020) to reach C$12.3B. This will be driven by digital spend, which is expected to grow by 9.1% in 2021, and in particular growth in video and improved video placements in social media. Spend will be boosted by the return of high-profile sport, such as NHL and NBA. The additional uplift from the 2020 Tokyo Olympic & Paralympic Games is estimated at $570 million CAD. – News Media Canada
Slap me with a Walkman and call me a boomer, but I still listen to most of my music on the radio. Might be because I spend a lot of my time in the car, and when I'm driving, I'm switching radio stations more often than lanes.
The reason? Discovery. The linear format of radio and the way it pushes its editor's music taste into my tinnitus-infested ears allows me to discover new music, transforming my car into an entertainment platform. Sure, most of the time it helps me build my blacklist (sorry, Reggaeton artists, but it all sounds the same to me), but I often whip out Shazam to identify an interesting track and then search for it when I return home. – Jure Rejec, Music Think Tank
A leaked presentation suggests the government is still developing a standardised, national record. – Politico
Ontario's science table says vaccine passports would help keep people safe. The premier is against the idea — but a new wave of infections could force his hand. – John Michael McGrath, TVO
A mandatory vaccination policy is an intrusive measure; it requires employees to undergo a specific medical procedure which may produce adverse reactions in some employees or be contrary to an employee's religious beliefs.
Employers who intend to require employees to disclose whether they have been vaccinated, or their reasons for not receiving the COVID-19 vaccine, should also consider the privacy implications, which vary between jurisdictions.
Generally, employers should consider how a proposed mandatory vaccination policy balances the employee's human rights and privacy interests against the legitimate safety risks posed by COVID-19. In particular, given the invasive nature of vaccinations, any employer looking to uphold a mandatory vaccination policy would need to explain why alternative measures, such as mask-wearing, hand-washing, and physical-distancing, would be inadequate compared to employees receiving a vaccine.
Takeaways for Employers
An employer considering a mandatory vaccination policy should consider the full effects of the policy, especially with respect to any disciplinary measures for non-compliance. For any mandatory vaccination policy, in either a unionized or non-unionized setting, an employer should consider how the policy satisfies the below criteria:
The policy must not be inconsistent with the employment agreement or collective agreement

The policy must not be unreasonable.

The policy must be clear and unequivocal.

The policy must be brought to the attention of the employees affected before the employer can act on it.

The employees concerned must be notified that a breach of the policy could result in discipline if the policy is to be used as a foundation for discipline.

The policy should be consistently enforced by the employer from the time it is introduced.
Employers should be aware of potential liability arising from an employee having an adverse reaction to the vaccine, as well as the potential for human rights claims by employees who may allege discrimination if accommodation options are not considered. Accordingly, employers should develop a strategy to accommodate individuals who have a valid reason not to receive the COVID-19 vaccine.
Employers should also consider whether a voluntary vaccination program, or incentives to receive the vaccine, would be sufficient in lieu of a mandated vaccination program.
Finally, while an employer can look to previous arbitration decisions on flu shot policies for assistance, each workplace is unique, and as such, it is important to consult with counsel to determine how such guidance would apply to your specific workplace. – Excerpted from McMillan LLP website publication: Mandatory Vaccination Policies for Employees: Enforceable or a Shot in the Dark?
Spicy annual labor statistics are here to once again validate your aggrievement with your current employer while also reminding you that things aren't going to change for the better anytime soon. That's the beauty of the 2021 Work Trend Index, which outlines all the usual items you'd expect when hearing from workers in an honest capacity. Additionally, it throws in a few pandemic-themed bones to give 2021's results a slightly different flavor from labor studies of years prior.
Here are the Work Trend Index's seven major findings:
Flexible, remote, and hybrid work arrangements aren't going anywhere post-pandemic.

Leaders are out of touch with their underlings and need a reality check.

High productivity is an illusion and the workforce behind it is very tired.

Gen Z is being neglected and needs a helping hand.Networks are shrinking as a result of the pandemic cutting people off from each other.

Authenticity is valuable.Talent can be found everywhere thanks to remote work.
Faced with so much new music, major labels are using algorithms to hunt down tomorrow's hits. Is this great news for rising stars – or the recipe for a bland new future? – Alex Rayner, The Guardian
A Wall Street Journal investigation found that TikTok only needs one important piece of information to figure out what you want: the amount of time you linger over a piece of content. Every second you hesitate or rewatch, the app is tracking you.
[embedded content]
Based on TikTok's first "Year on TikTok" report, it seems as if the app's goal is to seamlessly blend the popularity of music with the videos created on its platform. The information is clearly a way to grab the attention of label heads and any aspiring artist looking to make it big, but the breakdown is also revealing in what it suggests about TikTok's mission.
There were 176 songs that were featured in 1 billion unique video views on the app in 2020 alone. It's a staggering figure, but it also brings up a chicken-or-egg situation: Did artists like Drake, Megan Thee Stallion, and Billie Eilish accrue the most video views because their music was the most popular? Or were they made more popular because of the app? The answer is likely a bit of both. – Will Schube, The Ringer
Forbidden Stories and Amnesty International had access to a leak of more than 50,000 records of phone numbers that NSO clients selected for surveillance. According to an analysis of these records by Forbidden Stories and its partners, the phones of at least 180 journalists were selected in 20 countries by at least 10 NSO clients. These government clients range from autocratic (Bahrain, Morocco and Saudi Arabia) to democratic (India and Mexico) and span the entire world, from Hungary and Azerbaijan in Europe to Togo and Rwanda in Africa. As the Pegasus Project will show, many of them have not been afraid to select journalists, human rights defenders, political opponents, business people and even heads of state as targets of this invasive technology. – Phineas Rueckert, Forbidden Stories
[embedded content]
Opinion: CBD gummy scam illustrates need for media literacy – Pique Newsmagazine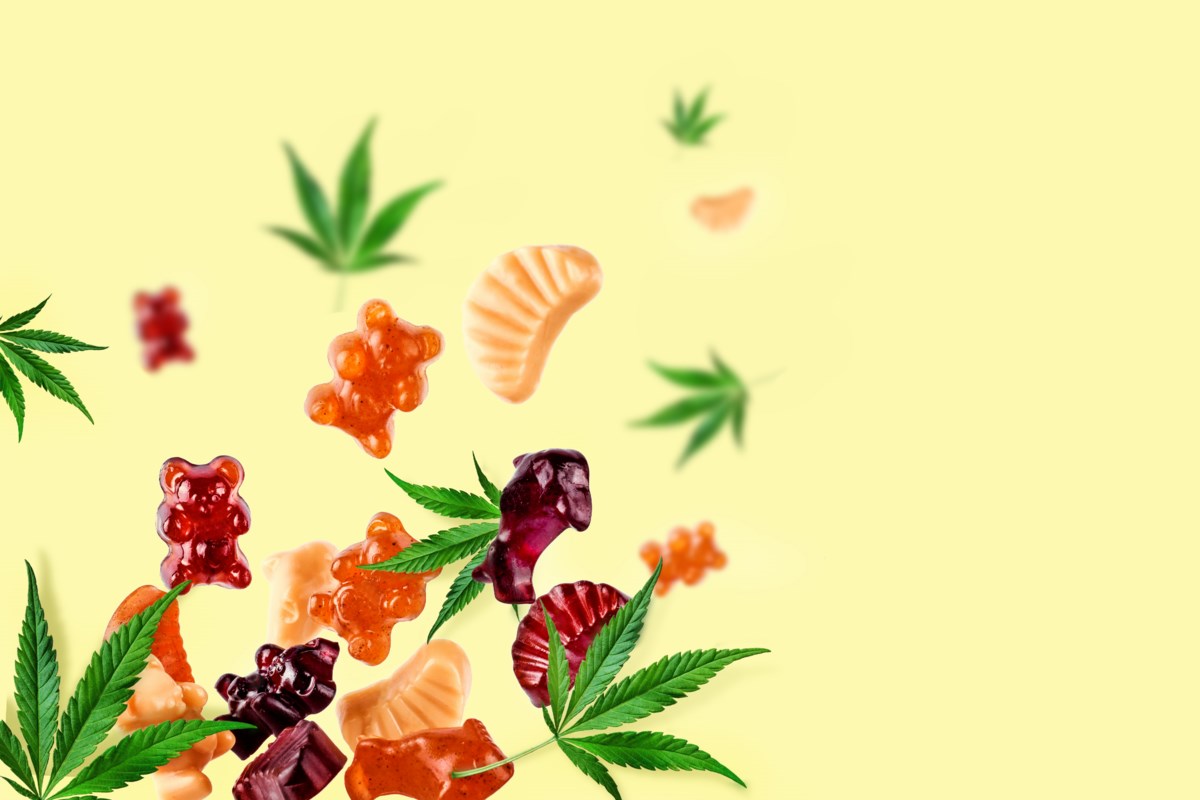 Would you buy cannabis gummies from me? Apparently, hundreds of people would. Only trouble is, I don't sell them, and I'm not looking for business opportunities. But recent online memes, stories and other disinformation have me not only selling and endorsing CBD gummies but also embroiled in a lawsuit with businessman Kevin O'Leary over them!
People see the bogus information, click through to a realistic product page, submit their personal and financial information and order the products. It appears they most often find the pitches on Facebook.
I'm saddened that anyone would spend money hoping to purchase products they thought I manufactured or recommended. The scam is still tricking innocent people. They contact the David Suzuki Foundation daily.
This got me reflecting on how and where people receive and process information. I've been a science communicator for more than half a century, so I've spent a lot of time thinking about how to get through to people. How do we ensure as many as possible have access to accurate, credible information so we can make informed decisions on issues that matter?
I've been fortunate to have worked many years at the CBC. As a public broadcaster, it's been producing quality content and upholding journalistic standards since before the Second World War—and helped me earn credibility as a communicator.
Today, I compare that type of relationship—one based on accurate and fair communication of relatively diverse types of evidence and viewpoints—to what I see online, on social media, and it's shocking. False information and scams abound, along with the worst political polarization in recent memory.
Fraud and misinformation have been around as long as we have, and perpetrators have always seized on the best available technologies to reach people. But in under 30 years, the internet has become our main information source, and the ubiquity of social media has given rise to effective, inexpensive ways to spread information, from bad to good and everything in between.
Close to 60 per cent of the world's population—4.66 billion people—are active internet users, most accessing it through mobile devices. It infiltrates and informs every aspect of our lives.
As Marshall McLuhan posited in the 1960s, our technologies have become extensions of ourselves.
As these systems evolve and become more powerful, complex and efficient, so too must our collective ability to understand and use them.
As we receive more information online—from recipes to weather forecasts, product info to politics—how can we make sure it's reliable, that we can trust it enough to make good decisions? If we're wrong, what's at stake? Many people search for or are fed information that confirms their beliefs rather than that which could help them better understand an issue. And, as recent vaccine opposition reveals, much of it promotes "personal freedom" while ignoring the responsibility that goes with it.
In today's digital society, media literacy levels must match the sophistication of mass communication methods and big tech. But this isn't the case, and we're seeing the consequences, from increasing polarization to revelations about how platforms like Facebook, Instagram and WhatsApp foment division and conflict in the name of profit.
Environmentalists encounter the misinformation problem often. In 2021, a dwindling minority still reject the validity of climate science, despite an astounding amount of evidence proving the crisis is upon us and massive international scientific consensus regarding the urgent and necessary path forward.
How can we come together, have informed conversations and enjoy the benefits of evidence-based decision-making? It's clearer than ever that a democracy works best when people have access to accurate, credible information.
We must see our information systems—news media, social media, etc.—as the foundations of democracy they are, and we must insist on keeping them, and the people who use them, healthy.
We should invest more public resources in ensuring our media industry is healthy, social media is properly regulated and most people are media literate enough to consume online information safely and responsibly. And we must take responsibility and get better at synthesizing information, considering various perspectives and uniting behind solutions to the world's biggest problems.
It all begins with productive, respectful conversations based on good information. (And maybe some CBD—but not from me!)
David Suzuki is a scientist, broadcaster, author and co-founder of the David Suzuki Foundation. Written with contributions from David Suzuki Foundation Communications Director Brendan Glauser.
New Brunswickers turn to social media to defy provincial directive around Indigenous land titles – CBC.ca
People across New Brunswick are taking to Twitter, Facebook and several other social media platforms to say they are on the unceded and unsurrendered territory of the Wolastoqiyik, Mi'kmaq or Peskotomuhkati.
It follows a directive in a memo by Attorney General Ted Flemming for provincial employees to stop acknowledging Indigenous land titles.
Say it loud:<br><br>I would like to acknowledge that the lands on which New Brunswick is situated are the unceded and unsurrendered territories of the Wǝlastǝkewiyik/Wolastoqiyik (Maliseet), Mi'kmaq/Mi'kmaw and Peskotomuhkati (Passamaquoddy).<a href="https://twitter.com/hashtag/landback?src=hash&amp;ref_src=twsrc%5Etfw">#landback</a> <a href="https://twitter.com/hashtag/endsystemicracism?src=hash&amp;ref_src=twsrc%5Etfw">#endsystemicracism</a> <a href="https://t.co/kkvubp72f5″>pic.twitter.com/kkvubp72f5</a>

&mdash;@WolastoqeyNNB
Seems like a good day for us to acknowledge that the Garden is situated on the unceded and unsurrendered territories of the Wǝlastǝkewiyik/Wolastoqiyik (Maliseet). <br><br>Actually, any day is a good day to acknowledge that.

&mdash;@FredBotGarden
I acknowledge that I am on the unceded and unsurrendered lands of the Wolastoqey, Mi'gmaw, and Peskotomuhkati peoples of so-called "<a href="https://twitter.com/hashtag/NewBrunswick?src=hash&amp;ref_src=twsrc%5Etfw">#NewBrunswick</a>" I look forward to the day when we live up to our obligations and promises set forth in the Peace and Friendship Treaties. <a href="https://t.co/obr3TeXTzH">pic.twitter.com/obr3TeXTzH</a>

&mdash;@The_KingBee
Please acknowledge the land as unceded and unsurrendered in every speech. Listen carefully at events, meetings, gatherings, etc. (beyond the frilly words that mean nothing). Thank you for passing this info on. 💛 We should all remain aware. <a href="https://twitter.com/hashtag/newbrunswick?src=hash&amp;ref_src=twsrc%5Etfw">#newbrunswick</a> <a href="https://twitter.com/hashtag/unceded?src=hash&amp;ref_src=twsrc%5Etfw">#unceded</a> <a href="https://twitter.com/hashtag/unsurrendered?src=hash&amp;ref_src=twsrc%5Etfw">#unsurrendered</a> <a href="https://t.co/1NL5Tw1Fgm">pic.twitter.com/1NL5Tw1Fgm</a>

&mdash;@lissyirl
It's not just individuals. Various groups and organizations have heeded the call for proper land acknowledgement as well, including the New Brunswick Association of Social Workers, Community Forests International and CUPE New Brunswick.
Union prepared to file grievances
"It's our position that if any of our members are disciplined for the use of land acknowledgement that we will fight this as far as we need to, and we will be filing grievances and using any legal tools we may have to protect our members should they choose to use land acknowledgement," CUPE New Brunswick president Stephen Drost said on the new directive.
Drost also expressed concern about how the directive would impact Indigenous workers.
"To come out with such a statement and policy for public service workers, we just think it flies in the face of reconciliation," Drost said. "It's an insult and, at the very least, our members also should be protected by freedom of speech."
On Saturday, the New Brunswick RCMP also posted a statement of land acknowledgement.
In an interview, RCMP spokesperson Cpl. Hans Ouellette said he was unable to comment on whether the province or First Nations leaders had reached out to the force regarding the directive, but said the statement was intended to strengthen relations with First Nations.
The existence of RCMP in this colonial project we call "Canada" is antithetical to Indigenous sovereignty &amp; liberation <br><br>Resigning from your fake jobs does more good for humanity than anything anyone in your organization has ever done since its violent inception <a href="https://twitter.com/hashtag/AbolishTheRCMP?src=hash&amp;ref_src=twsrc%5Etfw">#AbolishTheRCMP</a>

&mdash;@VictorSzymanski
"Here in our province … our Indigenous community engagement strategy obligates and empowers our employees here as federal public servants, and Canadians, to really play a role in really ensuring we are working toward an improved relationship with Indigenous peoples in Canada," Ouellette said.
Graydon Nicholas, the former lieutenant-governor of New Brunswick, said he is shocked by the directive.
"I still can't understand why they said what they did," Nicholas said.
He said land acknowledgement is a basic principle that acknowledges that Indigenous peoples were here before the arrival of Europeans.
He is encouraged by the show of support from the public.
"A lot of people are ridiculing the government … because we're supposed to be in a time of trying to proceed in reconciliation with all that's happened in this country."
But he said the government, led by the premier, doesn't seem to understand. "I can't explain why their particular mindset does not accept that fact."
Facebook plans to hire 10,000 in EU to build 'metaverse'
Facebook Inc plans to hire 10,000 in the European Union over the next five years, the social media giant said on Monday, to help build the so-called metaverse – a nascent online world where people exist and communicate in shared virtual spaces.
This would be a significant step the company is taking towards the concept, something top boss Mark Zuckerberg has touted in recent months.
In September, Facebook committed $50 million towards building the metaverse, where companies like Roblox Corp and "Fortnite" maker Epic Games have an early foothold.
The company earlier launched a test of a new virtual-reality remote work app where users of the company's Oculus Quest 2 headsets can hold meetings as avatar versions of themselves.
Facebook also said in July it was creating a product team to work on the metaverse which would be part of Facebook Reality Labs, its augmented reality and virtual reality group.
"This investment (in new jobs) is a vote of confidence in the strength of the European tech industry and the potential of European tech talent," the company said.
"Europe is hugely important to Facebook."
(Reporting by Eva Mathews in Bengaluru; Additional reporting by Sheila Dang in Dallas; Editing by Maju Samuel)