Media Beat: November 09, 2020 | FYIMusicNews – FYI Music News
A quote for the day
"My experience teaches me this, men and nations do act wisely when they have exhausted all the other possibilities." – Israeli diplomat and politician Abba Eban
Bruce Allen's Reality Check: Crazy US Election continues
They were popping virtual champagne bubbles on virtual Wall Street, for reasons that are worth investigating.
The New York Times reports that "drug companies, health insurers and giant technology firms" were among the biggest beneficiaries of a rally on the S&P 500. Why? Because they've tended to benefit from a federal government that can't actually do anything. And since the other main feature of Tuesday's U.S. elections is that the Republicans seem likely to hold the Senate, Biden policies that would specifically make life difficult for drug companies, health insurers and giant technology firms are likely to get nowhere.
This is excellent news if you think the biggest problem in the United States is insufficient corporate profit, and less fantastic news if you are preoccupied with pretty much any other problem in the United States. – Paul Wells, Maclean's
Bob Hoffman, The Ad Contrarian: Drinking the Clorox
Dear Democratic Party,
First, congratulations. Our new President will be a massive improvement on the current Bedwetter-In-Chief.
Next, I hate to be a pain in the ass, but you know me… If I were you, I'd take the presidential win more as a repudiation of Trump than an endorsement of your policies.
After the euphoria clears, I think you're going to realize that you screwed up this election bigly. It's hard to fathom why your party's showing in House, Senate and state elections was so weak. You had a once-in-a-lifetime opportunity and blew it.
If you can't slam dunk an election in which you are facing a corrupt, fatuous, and incompetent incumbent; when a quarter of a million citizens have died from a disease that is raging out of control; when tens of millions are unemployed; when a very popular national health program is under threat of being dismantled; when the President of the United States pays hush money to porn "stars"…something is very, very wrong.
Let's let an advertising and marketing blogweasel tell us what that is.
If you listened to the talking heads in both politics and media, you know that your party had a very big advantage on what were ostensibly "the issues." But here's the thing — for many voters, issues are less compelling than culture.
The culture of the Democratic Party has been drifting further and further away from the cultural values of your traditional constituency — what you call "working people." Somehow you seem to have gotten the cockamamie idea that "working people" and college students are the same thing. Culturally, working people are largely traditionalists and are mostly middle-of-the-roaders. Many may be politically liberal, but culturally conservative.
They want safe neighbourhoods; they do not want junkies crapping in their streets; they do not want drugs sold openly on street corners; they do not want to defund police departments; they do not want statues of George Washington torn down.
I know, I know… neither do you. But you need to take a good hard look at Rolling Stone's old "Perception/Reality" campaign.
Willie Brown, former Democratic Mayor of San Francisco, and an astute political observer had this to say: "The election results (were) indicative of a much redder landscape than they expected…It's clear that the Democratic Party has lost its way…We have to stop telling voters what they should do, and instead start listening to what voters want us to do. Democrats, and that includes me, have become the elites. And we will keep disappointing ourselves in elections unless we rethink what we are doing."
Bottom line: If you allow the victory over an undignified and irresponsible President and a fawning, clownish Republican leadership to mask the fact that you are on the wrong track, you are in trouble. You came within an inch of nominating Bernie Sanders. Can you imagine the outcome?
RIP
Canadian-American television personality Alex Trebek, the host of game show Jeopardy! since its 1984 debut in syndication, has died of pancreatic cancer. He was 80. His last day in the studio was Oct. 29. There is no immediate plan to appoint a successor to the show.
Trebek became a naturalized United States citizen in 1998. He received the Daytime Emmy Award for Outstanding Game Show Host seven times for his work on Jeopardy!.
Trebek spent more than a decade at the CBC, beginning in Ottawa in 1960. He then moved on to Toronto, hosting the youth-oriented Music Hop and Pick and Choose, among other shows.
Loblaw acquires technology from Torstar to accelerate media platform Français – Canada NewsWire
BRAMPTON, ON, Nov. 26, 2020 /CNW/ – Loblaw Companies Limited (TSX: L; "Loblaw") today announced Loblaw Inc.'s acquisition of technology and the related team from Eyereturn Marketing Inc., a subsidiary of Torstar Corporation. The transaction complements and strengthens Loblaw Media, the company's full-service digital marketing agency launched in 2019.
With this new technology and expertise, Loblaw Media can better connect brands and consumers online through targeted ad campaigns and promotions. It will reduce the company's reliance on third-party media technology to create and serve ad campaigns and be integrated into Loblaw Media's proprietary audience targeting and measurement platform.
"This acquisition is an important milestone for us, adding immediate capability and credibility to our growing media business," said Uwe Stueckmann, Loblaw's Chief Customer Officer. These team members are some of the best and brightest in the ad technology space. Together, we'll take Loblaw Media to the next level, delivering outstanding campaigns with meaningful insights for our clients and promotions for our customers."
Loblaw Media uses transaction-based insights to help brands plan and deliver more relevant campaigns, and to help deliver more relevant ads to customers. Loblaw is uniquely positioned in the media space due to its strong digital connection to customers. This is driven primarily by the company's loyalty program, PC Optimum, which provides Loblaw Media with specific, anonymized target audiences based on real in-store and online purchase histories.
About Loblaw Companies Limited
Loblaw Companies Limited is Canada's food and pharmacy leader and the nation's largest retailer. Loblaw provides Canadians with grocery, pharmacy, health and beauty, apparel, general merchandise, financial services, and wireless mobile products and services. With more than 2,400 corporate, franchised and Associate-owned locations, Loblaw, its franchisees, and Associate-owners employ approximately 200,000 full- and part-time employees, making it one of Canada's largest private sector employers.
Loblaw's purpose – Live Life Well® – puts first the needs and well-being of Canadians who make one billion transactions annually in the companies' stores. Loblaw is positioned to meet and exceed those needs in many ways: convenient locations; more than 1,050 grocery stores that span the value spectrum from discount to specialty; full-service pharmacies at nearly 1,400 Shoppers Drug Mart® and Pharmaprix® locations and close to 500 Loblaw locations; PC Financial® financial services; affordable Joe Fresh® fashion and family apparel; and three of Canada's top consumer brands in Life Brand®, no name® and President's Choice®.
SOURCE Loblaw Companies Limited
For further information: [email protected]
Related Links
Launch of next generation Intelligent Media Reputation Crawler opens up new business opportunities – GlobeNewswire
Copenhagen, Nov. 26, 2020 (GLOBE NEWSWIRE) — After extensive and successful testing, Hypefactors will launch version 4.0 of the Intelligent Media Reputation Crawler in the Hypefactors tech platform. This will benefit all current and future customers as well as open up new business segments and opportunities. The launch is planned for Monday 30. November 2020.
As one of few media intelligence companies in the world, Hypefactors has developed a proprietary advanced crawler technology, searching, finding, and enriching relevant media mentions in near real-time.
With version 4.0, more than 4 million articles are streamed in continuously, as big data and enriched using custom-built automated machine learning (ML) solutions. Add to this that more than 2 million social media posts, pictures, and videos are processed daily. The machine-learning-based Artificial Intelligence (AI) enables a unique level of automation, scale and precision combined that is unreported in science and business. This specialized application of AI on media data turns our big data into smart data for the users.
Highlights of version 4.0 are:
Machine-learned advertisement detector
AI-assisted automated detection of new relevant media sources
Global media impact indicators
Time-series analysis using AI-based publication date recognition across all languages
More accurate impression/readership estimation
Unmatched machine-learned reputation assessment
Through these updates, more media sources from non-Western regions have been added, incl. from Latin America, the Middle East, and Asia. Also, more niche sites and blogs have been added. This has significantly expanded our global media coverage.
The development providing users with the market's most accurate streams of relevant media data, has been made possible using recent theoretical advances in machine learning, and supported by Google and Amazon cloud solutions through the Silicon Valley-based accelerator Founder Friendly Labs, in which Hypefactors was invited to join in 2019.
The milestone implementation will provide new business potential beyond the communications departments. R&D, Business Intelligence, Marketing, and Sales could benefit from injecting relevant and smart media intelligence data into their operations.
Hypefactors' unique tech assets are now even stronger. The Intelligent Media Reputation Crawler vers. 4.0 strengthens the company's platform and technological asset base and is expected to make a positive contribution to the commercial development of the company.
—-
About Hypefactors A/S
Hypefactors is an integrated AI-powered Earned Media tech platform to support better media intelligence and reputation management.
Hypefactors combine data, analytics, technology, and tools to provide a unified and easy-to-use experience. With all the tools to automate and ease the work, and all the facts to document the results. In addition to media monitoring across the different media channels, the platform provides access to a number of facts, incl. automated documentation of the monetary value and quality assessment of each third party media mention. The platform also contains other time-saving tools such as automatically-generated media reports and a mobile app giving access to real-time media mentions. The company is listed at Nasdaq Growth Market in Copenhagen, Denmark.
For more information, please contact:
Casper Janns, CEO: Tlf.: +45 20167481, e-mail: cj@hypefactors.com
Pierre André Montjovet, Chairman of the Board: Tlf: +41 (0)78 922 33 0,
e-mail: p.montjovet@heritage.ch
Hypefactors A/S
Kronprinsessegade 8B
1306 Copenhagen K
Denmark
www.hypefactors.com
Certified Adviser
Kapital Partner ApS
Jesper Ilsøe, tlf. +4526802728
Jernbanegade 4
1608 Copenhagen V
Denmark
www.kaptalpartner.dk
New York Mag's Nuzzi slams media 'cowardice' toward Biden, claims journos don't want to ruin social life – Fox News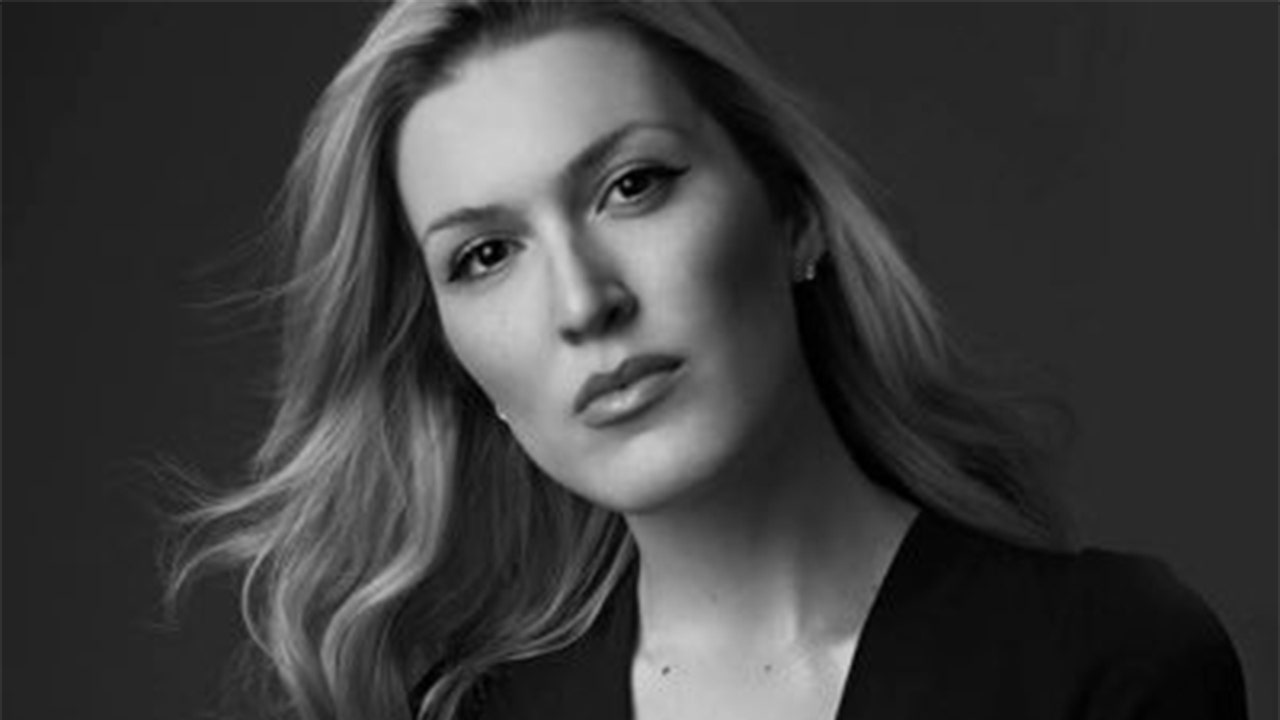 New York Magazine correspondent Olivia Nuzzi had some harsh words for her mainstream media colleagues, who she predicts will hold back from offering critical coverage of President-elect Joe Biden.
In the latest episode of The Fourth Watch podcast, host and media critic Steve Krakauer told Nuzzi the one "positive thing" to come out of the media coverage of the Trump era was that it "grew some balls" regarding "speaking truth to power," though he argued the media "went completely overboard" in doing so.
"At least they were tough instead of being friends with everybody," Krakauer said. "I wonder if we'll get that back at all … get back that sort of adversarial nature with even this administration that's coming in."
BIDEN'S STREAK OF RECEIVING SOFTBALL QUESTIONS FROM JOURNALISTS CONTINUES
"Yeah, I don't know," Nuzzi responded in a clip that was widely shared on Wednesday. "I see that any mild criticism of Biden during the campaign and now, the response from the left is like, 'Well, how could you be pointing this out when you pointing this out means that you don't care or that you're allowing, like, Donald Drumpf to get away with murder,' right?
"And it's like, 'No! You can f—ing, you can care about more than one thing at one time, and just because I care about a lack of transparency from Joe Biden does not mean, like, I'm ignoring the fact that Donald Trump hasn't conceded yet.' You know? It's possible to care about multiple things at once."
Nuzzi then suggested that the media is full of people who want "approval" from "people in power" and who want to be "patted on the head and told that they're doing a good job or that they're smart."
MEDIA FAWNS OVER BIDEN'S CABINET ROLLOUT, DESCRIBES 'BEING RESCUED FROM THIS CRAZINESS' BY 'SUPERHEROES'
"It's like this class of apple polishers who have always been part of the establishment and have always been a part of the elite, you know, who come from Ivy League universities and go to these institutions, these news institutions and are not really comfortable needling people in power because they want to be accepted," she explained. "And I think that's the wrong attitude to have in this industry.
"And that's not to say, like, I know what the right attitude to have is … but … I think there is just a reluctance to make one's social life uncomfortable, that it was easier in the Trump Era and it's going to be harder in the Biden Era for reporters to not feel uncomfortable. And I'm nervous about that."
The magazine's Washington correspondent mocked reporters and pundits for "falling over" and "embarrassing themselves" during the Trump presidency and for "exaggerating things that didn't need to be exaggerated."
CLICK HERE TO GET THE FOX NEWS APP
"Even in that environment, I saw tremendous cowardice [by] establishment members of the press," Nuzzi told Krakauer. "Like the White House Correspondents Association has no spine, even in the Trump era. They absolutely suck at what they do. They are terrified at pissing off the Trump administration. And if that's what they're like when the president is calling us 'the enemy of the people,' I mean, what are they going to be like in a Biden administration? I'm like genuinely scared."
Nuzzi went on to knock those who "scream at me" when she "humanizes people that they don't like," saying, "Well, I'm sorry, but people are f—ing complicated" and "if you say that, you're just basically a Nazi sympathizer to a certain segment of the left."