Media scholarship honours memory of Darlene Vanwyck – Owen Sound Sun Times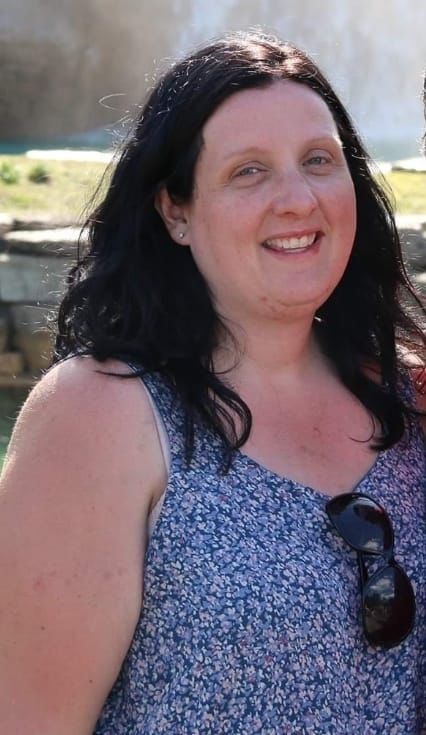 Article content
A new media studies scholarship has been created in memory of long-time local Rogers TV producer Darlene Vanwyck.
Article content
Vanwyck, 43, died in her Allenford home Jan. 3 after complications associated with a liver problem, her husband Paul Vanwyck said.
The Darlene Vanwyck Award in Media Studies will be supported in perpetuity by an endowed fund held and administered through Community Foundation Grey Bruce.
Former Owen Sound mayor Ruth Lovell knew Vanwyck for years, going back to her council days and subsequently through local Rogers TV shows with which they both were involved.
Some friends of Vanwyck's decided to create a living legacy for her, Lovell said.
"Obviously her profession and her passion was journalism, so we thought this would be a way to honour her memory," Lovell said.
Students from Grey County who are entering or currently engaged in post-secondary media studies including radio, television, broadcasting, film or photography are eligible to apply for the annual award.
Award criteria require applicants to provide an outline of the program they wish to enter, and have demonstrated commitment to community engagement, voluntarism, as well as work and/or co-op history.
Vanwyck's death announcement said she developed a passion for storytelling and championed causes important to the community and dear to her heart. She was a 20-year employee at Rogers.
Among those she leaves are her husband and their five children: Sarah, Jake, Connor, Spencer and Reilly.
The amount of the award will be up to $1,000, depending on the fund's size.
Donations to the endowment fund may be made by cheque to the Community Foundation Grey Bruce, P.O. Box 81, Owen Sound, ON N4K 5P1, with the name "Darlene Vanwyck Award" on the memo line. Online donations can be made through Canada Helps at the Community Foundation Grey Bruce website www.communityfoundationgreybruce.com .
Media Release: COVID-19 vaccine clinic at Quinte Sports and Wellness Centre closed for remainder of the day due power outage – Hastings Prince Edward Public Health
Sask. health minister attends first COVID-19 media briefing in nearly a month, defends absence – CTV News Saskatoon
On Monday, Saskatchewan Health Minister Paul Merriman attended his first COVID-19 media briefing in nearly a month.
The briefings, streamed digitally from the legislature in Regina, provide an update on the latest pandemic information in the province and offer an opportunity for members of the media to question leaders.
Merriman last attended a COVID-19 press conference on Dec. 30, 2021.
During the media availability, Merriman was asked about his absence.
"Just because I'm not in front of the camera doesn't mean that I'm not working," Merriman said.
"I've been working diligently."
Merriman said he has been available for "media callbacks" to answer journalists' questions.
A spokesperson for the Ministry of Health was unable to say how many interviews he has done and with which news outlets, but that the office "fields a significant number of media requests" each week.
"I am available all the time to be able to make sure I'm conveying the information," Merriman said at the conference.
Following Monday's provincial press conference, Saskatchewan NDP leader Ryan Meili said Merriman has been doing "an extremely bad job."
"He is constantly hiding from scrutiny. He fails to do his job over and over again," the leader of the official opposition said.
Meili said it was "really striking" the province's chief medical health officer Dr. Saqib Shahab also wasn't present for the COVID-19 update.
During the briefing, Premier Scott Moe defended Saskatchewan's move not to add more public health orders. He said the Omicron variant is going to spread regardless of stricter rules.
"I believe what we saw today was a political message that could not possibly sit beside an honest public health message," Meili said.
Moe stood up for Merriman during the news conference. He said Merriman has been busy working at the Saskatoon Cabinet Office.
"I would just like to take the opportunity to thank him for the effort that he's made not just through Christmas and January but throughout his time as health minister," Moe said.
Media Beat: January 24, 2022 | FYIMusicNews – FYI Music News
Today, fewer Canadians are watching CBC with the network taking just 5% of the available English television audience in primetime.
The most recent ratings available show just one CBC show making the top 30 — the heavily promoted Son of a Critch brought in 941,000 viewers on Jan. 4 putting it in 28th spot.
CTV's local supper hour news had an average audience of 1.7 million across the country, their national news at 11 had an average audience of 1 million, and Global's weekend news had an audience of just under 1 million. – Brian Lilley, Toronto Sun
Others are suffering as well. Zoom Video Communications Inc., the owner of the ubiquitous video conferencing software, is trading at the lowest level since May 2020, as is e-signature company DocuSign Inc. Both stocks have lost more than half of their market values from record highs and slid further after Netflix's results. Etsy Inc., the e-commerce company that saw strong pandemic demand for face masks and other products, is down more than 45 percent from a November peak. It last closed at its lowest since May.
Traditional media companies that have styled themselves as streaming businesses also took a hit in post-market trading. That includes Walt Disney Co. and ViacomCBS Inc. – Nick Turner & Jeran Wittenstein, Bloomberg News
While Netflix is falling out of favour with growth-focused investors, it is starting to gain merit as a value stock. Despite its somewhat disappointing subscriber gain, Netflix posted earnings per share (EPS) of $1.33 last quarter, easily beating its guidance and the analyst consensus of $0.82. This brought its full-year EPS to $11.24.
Netflix expects its operating margin to retreat somewhat in 2022 — largely due to exchange rate pressures — following several years of extremely strong margin expansion. Still, margin expansion will likely resume in 2023. Even with slower subscriber growth, the operating leverage inherent in Netflix's business model should enable the company to grow revenue faster than expenses for the foreseeable future. – Adam Levine-Weinberg, The Motley Fool
Sports broadcasting rights are a substantial part of the overall totals. Their cost has skyrocketed in recent renewal negotiations by networks with the NFL, NHL, NBA, English Premier League and other major European soccer leagues and competitions, and cricket's Indian Premier League. – David Bloom, Forbes
A lot of journalists — and the executives who manage them — will head into a decidedly non-traditional competition in 2022, one that won't necessarily be won with news scoops. They are rushing to produce new kinds of show formats, and relying on anchors both familiar and less so, all in a furious bid to keep a younger generation of consumers from developing new connections with digital upstarts that threaten to siphon them away. The fight is well underway: NBC News just before Christmas ran full-page ads in The New York Times and The Wall Street Journal touting its still-growing NBC News Now streaming outlet. CNN, meanwhile, is expected to launch a significant marketing blitz behind its soon-to-launch CNN Plus, which will require a monthly subscription fee. NBC News' ad tells people its streaming product is "Streaming. Free. 24/7" because it's not behind a paywall. "We believe it serves the consumer better for us to be ubiquitous," says Chris Berend, executive vice president of digital operations for NBCU's news operations.
The skirmish is intensifying at a critical moment. Big media companies like Comcast and Disney are under pressure from Wall Street to show more growth in subscriptions to outlets like Peacock and Disney Plus. Meanwhile, their news operations are facing significant long-term declines in viewership, both for cable news after the heady 2020 election as well as their morning-news franchises and evening-news mainstays. – Brian Steinberg, Variety
All Covid-19 vaccines teach the immune system how to recognize the virus and prepare the body to mount an attack. The CORBEVAX vaccine is a protein subunit vaccine. It uses a harmless piece of the spike protein from the coronavirus that causes Covid-19 to stimulate and prepare the immune system for future encounters with the virus.
Another major difference is that the CORBEVAX vaccine was developed with global vaccine access in mind. The goal was to make a low-cost, easy-to-produce and -transport vaccine using a well-tested and safe method. Key to this, the researchers were not concerned with intellectual property or financial benefit. The vaccine was produced without significant public funding; the US$7 million needed for development was provided by philanthropists. – Maureen Ferran, The Conversation
[embedded content]
Momentum is building for a conflict in Ukraine. A gaffe by Joe Biden has given Russia the upper hand. The US President suggested he would tolerate a "minor invasion" in Ukraine. Palki Sharma tells you more.
[embedded content]
It's time to say "No" to Big Tech and "smart" appliances that are, in reality, data thieves attaching themselves to us and our homes like blood-sucking parasites. – Thom Hartmann, The Hartmann Report
If you spot an unwanted photo of you on your News Feed, there are things you can do. – Dalvin Brown, The Wall Street Journal
Jail for Social Media Execs?
The government in the UK has a guy named Jonathan Hall whose title is Independent Reviewer of Terrorism. His job is to be a "watchdog" over domestic terrorism. According to Mr. Hall, the UK's 2006 Terrorism Act requires that online companies take down any material that encourages terrorist activities.
Hall says the internet, and social media in particular, has become "the main frontier" for wannabe terrorists and that the Terrorism Act allows for jail time for those who allow the promotion of terrorism to continue on their sites. Hall was particularly scathing about Facebook and Mark Zuckerberg. He said it was "pointless" to appeal to Zuckerberg to act morally.
I'd be happy to send Zuckerberg to jail just for his stupid fucking haircut. – Bob Hoffman, The Ad Contrarian