Meet 8-year-old Brazilian girl Nicole Oliveira, dubbed world's youngest astronomer – Republic World
Eight-year-old Nicole Oliveira, who recently discovered seven asteroids, is being dubbed as the world's youngest astronomer. Oliveira made a name for herself by participating in a citizen science program organised by the International Astronomical Search Collaboration (IASC) in July this year. The little girl developed a passion for astronomy at just the age of five.
Nicole's love for astronomy
The eight-year-old tilted towards space science when she was just learning to walk, and now she was attending international seminars and conversing with top astronomers in her country. Oliveira first rose to fame when she discovered seven new asteroids under a NASA-affiliated program called 'Asteroid Hunters', which aims to draw young people into this field by encouraging them to make discoveries. The little girl's room is reportedly filled with stuff like star war figures, posters of the solar system and miniature rockets. Citing inputs from AFP, Phys.Org reported that Nicole has already discovered 18 asteroids in total.
Road to being the youngest astronomer
Although Oliveira's findings are yet to be certified, she is on her way to becoming the youngest astronomer ever. This title is currently owned by 18-year-old Luigi Sannino from Italy. As per multiple media sources, Oliveira has plans to name her discoveries after top Brazilian scientists or her parents. She is already the youngest member of Alagoas Astronomical Studies Cente (CEAAL), an institution that brings together amateur astronomers from all over Brazil. Being the youngest at CEAAL also had some challenges for the little girl as initially, she was denied admission for the course by the organisation due to being underage. However, after she turned six, enrolled in the classes, took her exams and finally became the institute's member. Besides, she has also delivered a lecture on asteroid 'Bennu' and runs her own YouTube channel about astronomy.
According to Oliveira's astronomy teacher Heliomarzio Rodrigues Moreira, the girl "has an eye" for new discoveries as she effortlessly spots anything that resembles asteroids. Currently living in Ceará state's capital Fortaleza, she has earned scholarships and wants to visit the NASA Kennedy Space Centre for their rockets. Besides, she also expressed her desire to see all Brazilian kids develop an interest in Science.
Image: Facebook/@International Astronomical Search Collaboration
If you ever wanted to help find new planets, now's your chance – Ars Technica
If you've ever wanted to search for distant worlds, your time has come. The team behind a planet-hunting telescope array called the Next-Generation Transit Survey (NGTS) is looking for help with the large volume of data the instrument has produced. The NGTS scans large areas of the sky with a collection of small, robotic telescopes to detect dips in stars' light that are caused by a planet passing between the stars and Earth.
The team now has a lot of data, which it has sifted through using computers. But computers have difficulty distinguishing a likely planet from various sources of noise, so the researchers are asking the public to double-check the computers and provide a final call on what a signal is.
Public transits
One of the most successful means of searching for exoplanets has been the transit method, in which a telescope repeatedly observes the amount of light originating from a star. If a planet wanders in front of that star, the amount of light will dip slightly. These dips have a very stereotypical shape if you plot them over time in what's called a light curve, with a fairly steep drop as the planet swings in front of the star, followed by a long, flat reduction.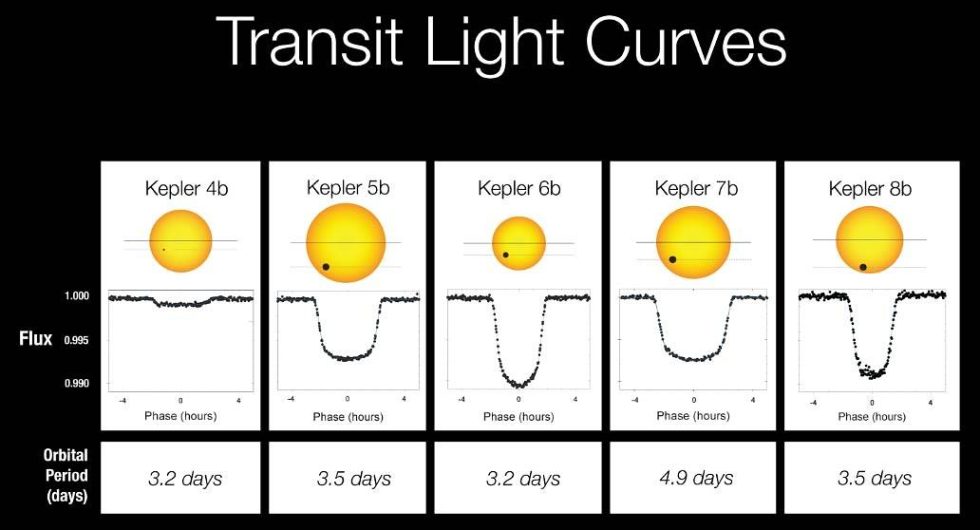 But there are other phenomena that can cause similar-looking dips in a light curve, plus a bunch of factors that create noise that computers have a hard time distinguishing from a signal. For example, the equivalent of sunspots (sunexospots? exosunspots?) on other stars will rotate across the field of view, and many stars experience short-term variations in their activity. These things can combine to make for a noisy signal with numerous dips. In addition, the telescopes have regular periods of downtime in which they briefly stop observations, which also confuses the software analysis.
Finally, NGTS is on Earth and suffers from noise due to the atmosphere—something that the Kepler telescope did not have to deal with.
As a result of these difficulties, the NGTS team has many potential transits that have been flagged as interesting-looking by its software. But they need to be verified before they're accepted as actual transits, and the NGST team simply isn't large enough to do the work. So it has teamed up with the Zooniverse citizen science platform to get the public's help.
What kind of dip is that?
Those interested in participating can navigate to the project's page on the Zooniverse platform and click the button in the "Get started" section. If you're a new user, this will start a tutorial that explains the different types of light curves flagged by computer algorithms. These include things like gaps in the data, a mischaracterized curve, and the chaotic mess caused by stellar variability.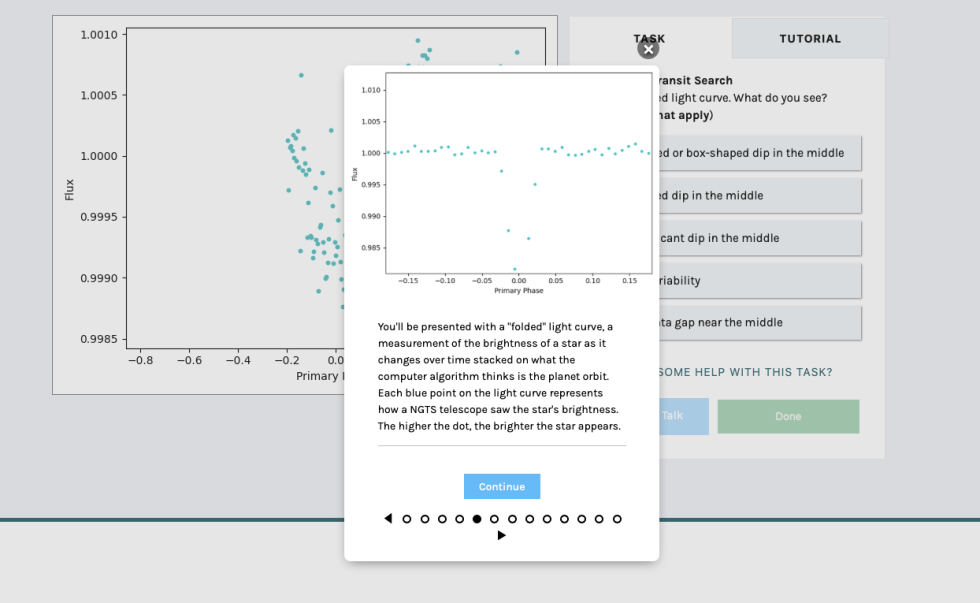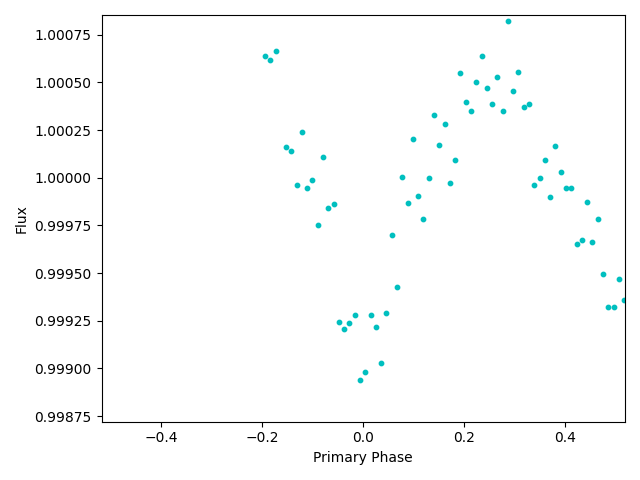 You'll also have to make calls on whether a light curve has a flat bottom or is V-shaped. This is harder than it may sound because the NGTS doesn't have the same frequency of imaging as nice, neat Kepler curves. Instead, as seen above, the curve has fewer individual data points in it, and the atmosphere produces more scatter between them.
But don't worry too much about getting it wrong. Past Zooniverse projects have typically had multiple volunteers scan each image to ensure they didn't put too much weight on any one individual's judgment. And anything that looks interesting will ultimately be examined by someone who does astronomy for a living.
Green activist hid in Louvre loos before gatecrashing Louis Vuitton's show
Marie Cohuet hid in a lavatory inside the Louvre art museum for over two hours, plotting her gatecrashing of Louis Vuitton fashion show in protest at the environmental damage that activists say is caused by the fashion industry.
After edging closer to the show's entrance as the event neared, Cohuet saw her chance when staff were distracted by the glitzy arrival of actress Catherine Deneuve.
Talking animatedly into her phone, Cohuet pretended to be from the organising team and walked in.
She bided her time until the catwalk parade began to a soundtrack of thunderous organ music and church bells, at which point she unfurled her banner and joined the procession of models under a chandelier-lit runway.
"It was a little bit like taking back power," the 26-year-old environmental campaigner, a member of the Amis de la Terre (Friends of the Earth) group, told Reuters of the seconds before she was bundled to the floor by Louis Vuitton's security agents.
Her banner was scrawled with the slogan "overconsumption = extinction".
Cohuet said she had taken a stand on Oct. 5 against a fashion industry that fell short on its promises to act against climate change and pushed brands to renew collections faster, and produce more for less cost.
She accused LVMH of having pledged to reduce its greenhouse gas emissions but excluding its sub-contractors from its calculations.
Asked by Reuters to comment, LVMH said its 2030 target to reduce greenhouse gas emissions by more than half, announced in April, included those of subcontractors.
Critics say that fast fashion, which replicates catwalk trends and high-fashion designs at breakneck speed, is wasteful, exploits low-paid workers and pollutes the environment, including through intensive use of pesticides to grow cotton.
On the runway, Cohuet's heart was in her stomach as she stared ahead and passed the gazes of cinema stars, LVMH chief executive Bernard Arnault and members of his clan.
"Sometimes an act of civil disobedience is needed, sometimes we need to challenge head-on those who are screwing the planet today, those who are trampling on human rights and social rights," Cohuet said.
As a teenager at home, she expressed her indignation at the failure of global leaders to act on climate change. It had only been in the past few years that she joined protests, organised petitions and lobbied lawmakers.
Cohuet said she avoided frivolous clothing purchases and air travel but that there was only so much impact an individual could make. Real change must come from governments and leaders of big business, she continued.
Even so, Cohuet holds little hope for meaningful progress at this month's United Nations COP26  climate change conference summit in Glasgow, Scotland.
"Nice promises get made on paper but then things tend to falter and states fail to turn them into concrete actions," she said.
(Additional reporting by Mimosa Spencer; writing by Richard Lough; editing by Mark Heinricjh)
Chinese institutions to receive 2nd batch of lunar samples for research – ecns
China has announced a list of research institutions that are to receive the second batch of lunar samples brought back by its Chang'e-5 mission.
The newly distributed samples, weighing about 17.9 grams, will be divided into 51 lots and handed over to scientists from 17 research institutions, according to a notice issued by the State Administration of Science, Technology and Industry for National Defense.
Sixteen institutions that are eligible to study the second batch of lunar samples are from the mainland, including Peking University, Tsinghua University and the Chinese Academy of Sciences. Macau University of Science and Technology is also qualified for using the lunar sample.
According to the notice, the China National Space Administration established a selection commission for the distribution of the samples earlier this month.
The Chang'e-5 probe returned to Earth on Dec. 17, 2020, having retrieved a total of 1,731 grams of lunar samples, mainly rocks and soil from the moon's surface.
China delivered the first batch of the lunar samples, weighing about 17 grams, to 13 institutions in July.