Meta Verified and Twitter Blue mark the end of free social media
"If you're not paying for the product, you are the product" has long been a common refrain about the business of social media.
The saying implies that you, the user, aren't paying for apps like Instagram and Twitter because you're giving away something else: your attention (and sometimes your content), which is sold to advertisers.
But now, this free model of social media — subsidized by advertising — is under pressure. Social media companies can't make as much money off their free users as they used to. A weaker advertising market, privacy restrictions imposed by Apple that make it harder to track users and their preferences, and the perpetual threat of regulation have made it harder for social media apps to sell ads.
Which is why we're seeing the beginnings of what might be a new era of social media: pay-to-play.
On Sunday, Meta became the latest and largest major social media company to announce a paid version of its products with the "Meta Verified" program. Facebook and Instagram will each charge users $12 a month for a blue verification badge, more protection against account impersonation, access to "a real person" in customer support to help with common account issues, and — most importantly — "increased reach and visibility." That means users who pay will have their content shown more in search, comments, and recommendations. The company is testing the feature in Australia and New Zealand this week and said it will be rolled out in the US and other countries soon.
Meta's news comes a few months after Twitter released an $8-a-month paid verification program as part of new owner Elon Musk's revamped Twitter Blue product. While Meta is notorious for cloning its competitors, its subscription offering isn't just another case of copycatting. It's part of an industry-wide trend. In recent years, Snap, YouTube, and Discord have introduced or expanded premium products that charge users for special perks. Snap gives subscribers early access to new features, YouTube serves them fewer ads, and Discord provides more customization options for people's chat channels.
Now, Meta — which owns the largest social media apps in the world — is validating the trend of a two-tiered user system in social media. In this system, only paid users will receive services that you might otherwise expect for free, like proactive protection from fraudsters who try to impersonate you, and a direct line of contact to customer support when you're having technical difficulties. Meta says it's still offering some level of basic support to free users, but beyond that, it needs to charge to cover the cost.
But the most newsworthy part of Meta's paid verification plan is not about how users who pay will get verified, or receive better customer support — but about how they'll also get more visibility on Facebook and Instagram.
In the past, in theory, everyone had the same opportunity to be seen on social media. Now, if you pay $12 a month on Meta Verified, you have better odds of other people finding your account and posts — because Meta's apps will uprank your content over that of other non-paying users. It's a system that creators who run professional businesses on Instagram and Facebook might find attractive but could also jeopardize the quality of users' experience if it's not executed carefully.
With this new program, Meta is effectively blurring the line between advertising and organic content more than ever before. And with many users already complaining that Instagram can feel like a virtual shopping mall, full of creators plugging their own content and products, it's hard to imagine that people will enjoy an even more commercialized experience.
We don't yet know the full effects of what Meta Verified will be on the Facebook ecosystem. But it's clear that, moving forward, if you want to be fully seen, trusted, and taken care of on Facebook, Instagram, Twitter, and other platforms engaging in a premium model, you'll need to pay up.
Security and support is now a luxury, not a given
If someone steals your credit card and impersonates you, you expect the bank to protect you. If you go to the supermarket and buy spoiled milk, you expect the cashier will give you a refund. Consumers expect a basic level of customer service from businesses.
So it's understandable why some users are reacting to Meta's news by arguing that basic services like customer support and account security should be free.
"This really should just be part of the core product, the user should not have to pay for this," commented one user on Mark Zuckerberg's Facebook page after the announcement, to which Zuckerberg responded saying that Facebook will still provide some basic support to everyone — but that checking people's government IDs to verify them and providing on-call customer service is expensive, and Meta needs to charge to cover the cost.
Social media's customer support and security offerings have always been somewhat broken and unreliable. Apps like Facebook — which serves 2 billion people a day, for free — have never effectively scaled basic programs like customer helplines to assist people who are locked out of their accounts, and verification has always been selective. Often, the users who receive personal attention are VIPs like government officials, celebrities, media figures, or people who happened to know someone who worked at the company.
So while it may seem like Facebook is charging for something it used to do for free, it's actually charging for something it never did well.
If you're an average user, you may not want to pay $24 a month for a blue badge on Facebook and Instagram, but if you run a business on these apps, it's a different story.
Mae Karwowski, CEO of the social media influencer marketing firm Obviously, said that she could easily see "so many people who run business empires" on social media paying for the Meta Verified package as the "next logical step," because it could bring them even more business. The influencer industry on social media was worth an estimated $16 billion in 2022, and although TikTok is growing, Instagram is still the most popular influencer marketing platform for brands. Facebook and Instagram are also especially popular with business owners, with over 200 million businesses active on Facebook alone, many of whom run their businesses on the network.
The blue badge is important to creators and business owners, Karwowski said, because "it's important to some people to have that credibility, or perceived credibility."
Before Meta announced this paid tier, Karwowski said clients would often ask her for help getting verified on Instagram. You can apply to be verified on Instagram if you make the case that you're a notable public figure. But since so many people apply, it can take a long time to get your application through.
"Previously, it would have to be like, 'Oh, like so-and-so's best friend's cousin works at Instagram.' And you find them on LinkedIn and send them a message," said Karwowski. "There was very little standardization. At least now there's some process."
Still, some influencers Recode spoke with said they didn't see enough value in Meta Verified.
"I don't have a lot of people that are impersonating me. So that wouldn't really make it very important to me," said Oorbee Roy, a skateboarder and mom who goes by the handle @auntyskates. "And the other thing is, I feel like I'm close to getting [verified] on my own."
What Roy did see as valuable was Instagram's promise of increased visibility.
"I have content that's very specific to a niche, and I would love to be able to get to that niche," she said.
That gets us to our next point, about arguably the most valuable part of Facebook and Instagram's pay-to-play perks: more attention.
Paying for reach
Before this announcement, if you wanted to boost a post or your account on Facebook or Instagram, you would have to run it as an ad — one that's clearly labeled as such to users, as either an ad, sponsored, or "paid content." (Instagram has long had a problem with creators posting unlabeled sponcon, but that wasn't by design; users were essentially breaking the platform's rules.)
Now, Instagram and Facebook are actually building in the ability for people to pay for eyeballs, without marking that promotion as advertising.
"The notion that you're going to pay some subscription fee and then you'll feature more prominently in the algorithm — there's a name for that: It's advertising," said Jason Goldman, a former VP of product at Twitter from 2007 to 2010. "It's just a different way of pricing it."
While these subscriptions may help make more money for Instagram and Facebook at a time when its traditional advertising business is struggling, it could also jeopardize its standing with users who don't want to see more promoted content.
"It's kind of disappointing to see Instagram start to trend toward that commercial, more money-seeking business," said Erin Sheehan, a New York City-based lifestyle influencer with over 12,000 followers who goes by the handle @girlmeetsnewyorkcity.
"I kind of wanted to switch over to TikTok and get into that organic market, and I feel like this might even push me that step further," said Sheehan. "Because if I don't subscribe, then I may find that my content is even more hidden than it is now."
TikTok has attracted a new generation of creators, many of whom switched to the platform from older apps like Instagram because they say it's easier to go viral even if you're a relative amateur creating what Sheehan referenced as "organic content." The app currently doesn't have a premium subscription model, but it's successfully expanding its advertising business at a time when that of competitors like Meta and Snap have slowed down.
Meta and other social media incumbents like YouTube have been battling TikTok for younger users and creators, with Instagram in particular rolling out new programs to court creators for Reels, its TikTok clone. So it's imperative that Instagram and Facebook make sure that users aren't turned off by promoted content from paid subscribers, and that creators keep wanting to share their content on their apps.
Meta told Recode that it's still focused on surfacing content that people want to see.
"Our intent is to surface content that we think people will enjoy, and that doesn't change with the increased visibility we offer through Meta Verified," said Meta spokesperson Paige Cohen, in part, in a statement. "As we test and learn with Meta Verified, we'll be focused on ensuring we're enhancing the visibility of subscribers' content in a way that is most valuable to the ecosystem at large."
Meta also said that it's not prioritizing paid content everywhere, for example: Subscribers will get prioritization in Explore and Reels on Instagram but not on the main feed. Reels, however, is a major focus for the company as it competes with TikTok in the short-form video space, so prioritization there is in some ways more important than feed.
It's still the early days of this developing pay-to-play social media model. But from what we know so far, only a small subset of users may be willing to pay. It's not a perfect comparison because it's a different platform with a distinct audience, but Twitter reportedly only has 0.2 percent of its total user base paying for Twitter Blue as of mid-January. (The service launched in November.)
Meta may have a better chance of finding more customers for its verified program because of its sheer scale (Meta has over 10 times the number of users as Twitter), the fact that it has more influencers who run real businesses on the platform, and that it's rolling this out in a more measured way than Twitter did.
But there are major risks to this pay-to-play model. Whether it's normies posting pictures of their dogs and babies or professional influencers building their followings and careers, social media networks are built on their users. Creating tiers of those users could turn off some people from sharing at all. At a time when many young people are turning away from social media, by either logging off completely or seeking alternative apps that feel more authentic and less commercial, Meta could be pushing away the users it needs the most to stay relevant in the future.
Home Office delays Windrush grants amid row over social media posts – The Guardian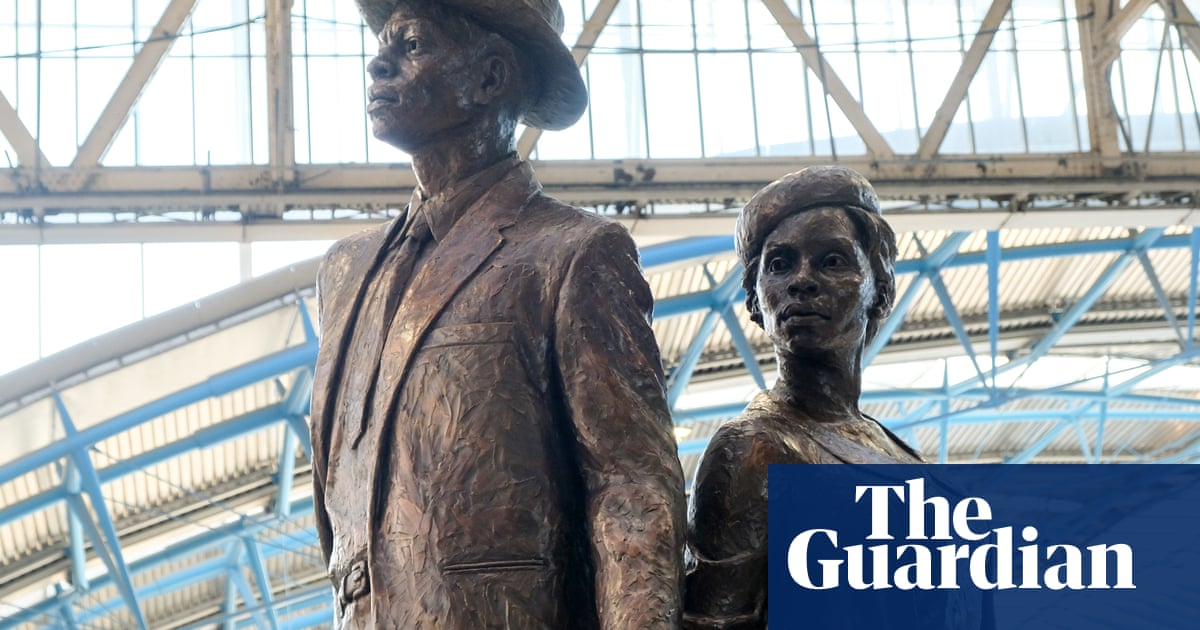 The Home Office has decided not to award £150,000-worth of grants to Windrush community organisations, amid internal disagreement about whether funds should be given to groups that have expressed criticism of the government on social media.
In December, civil servants approved applications from 15 organisations to receive about £10,000 of funding each from the Windrush community engagement fund, a grant established in the wake of the 2018 citizenship scandal.
However, their decision was blocked by the home secretary's private office, because advisers were concerned that two of the groups approved for funding had retweeted posts expressing criticism of the Home Office.
The Windrush National Organisation, the UK's largest Windrush community organisation, and the University of Leicester Pro Bono clinic, working with the Highfields community centre, both had their grant approval questioned.
Discussions over whether or not they could be removed from the recommended list caused a long delay to the grant process, and eventually the department had decided to scrap the allocation of the fund for 2022-23, a Home Office source said.
The source said there was nothing abusive in the contentious tweets, which consisted of retweeted articles from the Guardian and the Independent covering government immigration policy and pieces highlighting issues around race.
The Windrush community engagement fund was set up to support community groups to raise awareness of the government's compensation and documentation scheme, and of the Home Office's other initiatives to support those affected by the department's Windrush errors, which led to thousands of legal UK residents being mistakenly classified as immigration offenders.
Applicants to the cancelled fund received letters from the Home Office stating: "We are writing to inform you that we are unfortunately withdrawing the competition for this financial year and no funding will be awarded.
"Unfortunately, we have experienced delays with our internal assessment of the latest community engagement fund (CEF) bids leaving successful applicants very little time to spend money before the end of the financial year."
The letter added: "We will relaunch the competition next financial year. We know this is disappointing news."
Asked at a public meeting last week about the decision not to distribute £150,000-worth of grants, Angela Wilson, a Home Office civil servant and head of the Windrush external engagement team, said: "This was to do with internal problems with our assessment criteria."
Applicants to the fund responded with frustration at the time wasted in submitting applications for small grant allocations that were then not distributed.
The source said the eligibility criteria were likely to be rewritten for next year, to request that applicants be prepared to "work constructively" with the Home Office.
Bishop Desmond Jaddoo, the chair of the Windrush National Organisation, was unaware of the context behind the cancellation of the 2022-23 grants. He said his organisation had had a constructive working relationship with the Home Office to date.
"Community-led engagement is intrinsic to righting the wrongs of the Windrush scandal and any available community engagement fund must be timely and commensurate to support the much-needed engagement requirements across the affected diverse communities in the UK and abroad," he said.
Laura Bee, from the Leicester University Pro Bono clinic, which assists people to make applications to the Windrush compensation scheme, said she had not been told anything about the background to the "disappointing" decision to cancel the fund allocations for last year.
Her organisation had not put anything on social media about Windrush, but the Highfields community centre, where they were planning to hold events, and with whom they had submitted a joint application, had occasionally retweeted articles about Home Office policy.
"Our clinic is well-placed to raise awareness about the compensation scheme and help potential claimants to access the scheme. Our student advisers really value the opportunity to carry out this important work," she said.
A Home Office spokesperson said the decision to withdraw the fund had been taken due to "internal delays", and that the scheme would be relaunched in the new financial year. "We continue to provide comprehensive engagement and information to organisations to enable them to support affected individuals," the spokesperson said.
Media Advisory – Governor General to meet with the President of the United States – Yahoo Canada Finance
OTTAWA, ON, March 21, 2023 /CNW/ – Ontario–Her Excellency the Right Honourable Mary Simon, Governor General of Canada, will welcome the Honourable Joe Biden, President of the United States, on Thursday, March 23, 2023, at 6:25 p.m., at the Canada Reception Centre at the Ottawa MacDonald-Cartier International Airport. The Governor General and Mr. Whit Fraser will then meet with President Biden and Dr. Jill Biden, First Lady of the United States.
| | |
| --- | --- |
| Date: | Thursday, March 23, 2023 |
| Time: | 6:25 p.m. (EDT) |
| Location: | Canada Reception Centre at the Ottawa MacDonald-Cartier International Airport |
Notes for media:
All media must be accredited with the Parliamentary Press Gallery.

Photos of the meeting taken by the Governor General's official photographer will be made available upon request.
Stay connected:
Follow GovernorGeneralCanada on Facebook, Instagram, Twitter and YouTube.
SOURCE Governor General of Canada
View original content: http://www.newswire.ca/en/releases/archive/March2023/21/c8738.html
War Made Easy: Norman Solomon on How Mainstream Media Helped Pave Way for U.S. Invasion of Iraq – Democracy Now!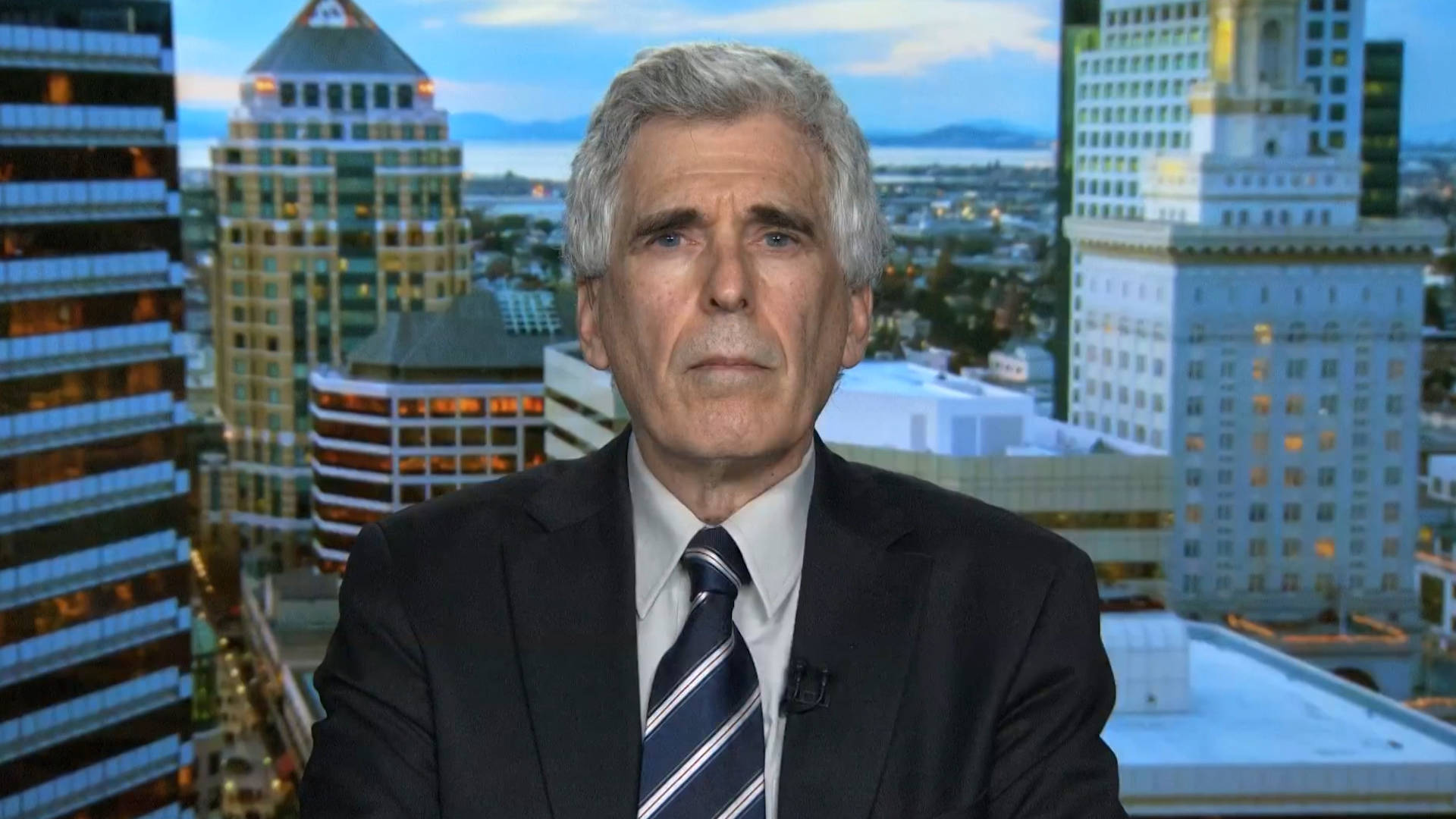 As we continue to mark the 20th anniversary of the U.S. invasion of Iraq, we look at how the corporate U.S. media helped pave the way for war by uncritically amplifying lies and misrepresentations from the Bush administration while silencing voices of dissent. Longtime media critic Norman Solomon says many of the same media personalities and news outlets that pushed aggressively for the invasion then are now helping to solidify an elite consensus around the Ukraine war. "In the mass media, being pro-war is portrayed as objective. Being antiwar is portrayed as being biased," he says. Solomon is author of War Made Easy: How Presidents and Pundits Keep Spinning Us to Death and the forthcoming War Made Invisible: How America Hides the Human Toll of Its Military Machine.