'Metro Man', the World Cup's accidental social media sensation
A young man from Kenya has become a fan favourite with his creative method of directing people to the metro station.
Doha, Qatar – Abubakr Abbass, a 23-year-old from Kenya, has emerged as a firm fan favourite – and accidental social media sensation – during the football World Cup in Qatar.
Sat on a tennis-umpire chair and wearing a large foam finger, he guides the hundreds of fans visiting the historic market – called Souq Waqif – to the metro station nearby with the help of his trusted megaphone.
His helpful advice, "Metro? This way. Metro? This way," has now become a famous catchphrase.
"We love him; we love the metro guy," one fan said, motioning towards Abbass.
"I saw him on TikTok. I thought it was really funny. He makes me laugh; it's such a simple task," added a young fan dressed in a Chelsea football shirt.
People visiting the popular Souq Waqif regularly interact with Abbass, engaging in back-and-forths and creating pantomime-like scenes.
Not much is known about Abbass, but the mysterious social media star has earned plaudits for bringing enthusiasm to an otherwise mundane task.
"He's really, really enjoying his job", said one impressed fan.
Abbass is now inspiring other workers to join in the fun, with many of them now donning his trademark foam finger and providing fans with directions in creative ways.
G/O Media Offloads Shuttered Jezebel To Paste Media Group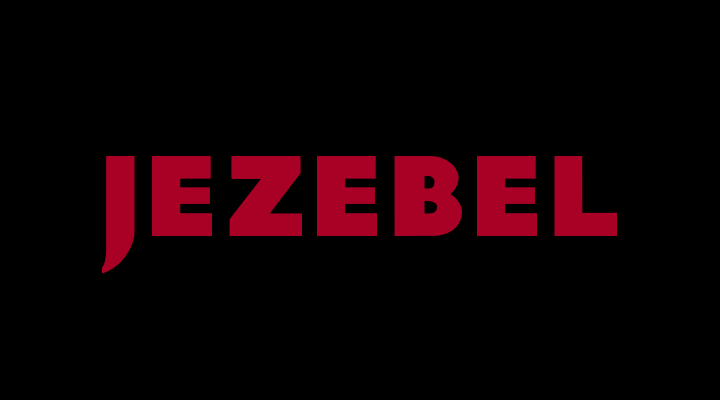 G/O Media chief executive and parasitic bozo Jim Spanfeller has finally succeeded at something. He managed to find a buyer for Jezebel, the popular feminist publication that he shuttered indefinitely on Nov. 9 after determining that he and his lackeys couldn't align its content with their company's overall business strategy. The New York Times reported Wednesday that Jezebel was purchased Tuesday by the music and entertainment digital magazine Paste, for an undisclosed amount. The deal also includes the transfer of long-defunct politics site Splinter, which was shut down by Spanfeller back in 2019.
Paste's plan appears to be to bring Jezebel quickly back into operation—the Times reported that Paste co-founder and editor-in-chief Josh Jackson said the site could resume publishing as soon as Wednesday, which, uh, is either today or one week from today—but Jezebel remains unstaffed after the site's bare-bones crew was laid off en masse when G/O Media abruptly pulled the plug. The Daily Beast reported Wednesday that Jackson is acting fast to staff up the re-homed site, extending offers within hours of completing the deal to "some staffers who lost their jobs when Jezebel was shut down." Jackson reportedly will aim to choose a new editor-in-chief for the site early next week. Jezebel's last editor-in-chief, Laura Bassett, resigned in August amid brutal staffing shortages and the sudden appearance of AI-generated crap across the network of G/O Media properties, and what she described as the company's refusal "to treat my staff with basic human decency." The interim editor-in-chief at the time of Jezebel's shuttering was senior editor Lauren Tousignant, who was also the site's lone full-time editor.
News of G/O Media's determination to sell Jezebel was broken to the site's staff by Axios in late October. Three weeks later, in the note announcing Jezebel's closure, Spanfeller said that G/O Media deputy editorial director Lea Goldman had canvassed "over two dozen potential buyers" without landing a deal, a failure that led to the site's demise. Goldman's efforts stretched back at least into mid-September, according to communications seen by Defector, and directly involved Spanfeller, who participated in discussions with prospective buyers. The Daily Beast reported on Nov. 20 that Spanfeller found more success in this undertaking after announcing the decision to nuke the site, with four new potential buyers coming "out of the woodwork," two of which made seven-figure offers for Jezebel. The then-frontrunner, according to the Daily Beast, was an unnamed "angel investor-turned-media buyer" who may have been affiliated with Bassett, who in the deal would return as Jezebel's senior editor. This may not have been the first time that Bassett had an opportunity to pry Jezebel away from Spanfeller: Jezebel staff told Defector that a rumor circulated in August that then-G/O Media editorial director Merrill Brown offered to sell the site to Bassett shortly after her resignation.
The angel investor appears not to have made it over the finish line, and Jezebel is now the property of Paste Media Group, based in Atlanta. It's hard to know how serious Goldman's sales canvassing efforts really were if they failed to turn up four serious potential buyers, two of whom were reportedly willing to pay into the millions of dollars for a website G/O Media was evidently desperate to offload. Then again, Jezebel may be more attractive as an investment after it's been stripped and mothballed: Jezebel's staff was organized with the GMG Union, under the Writer's Guild of America East; purchasing Jezebel as an unstaffed brand instead of a working publication might possibly break the unit's successorship clause. Language in the GMG Union agreement with G/O Media makes it so that a purchaser of G/O Media assets—that is, websites—is only required to adhere to the provisions of the contract if the website still has staff at the time of the sale:
In the event that the Company sells any of its assets in the form of an asset transaction, and the purchaser hires as a majority of its employees, employees who are bargaining unit employees at the time of the sale, then the purchaser shall be required to assume and adopt this Agreement for the balance of its term from and after the date of the purchase, and the Union assents to the purchaser's assumption and employment of the bargaining unit employees hired by the purchaser.
A source at WGAE confirmed to Defector on Wednesday that "successorship does not apply" in the sale of Jezebel. Jackson and Paste could of course voluntarily adopt the terms of the contract; Defector reached out to Jackson Wednesday but had not heard back by publication.
Jackson reportedly expects to keep Jezebel's operation small for now, somewhere "close to the size it was when the site was shut down," according to the Daily Beast. It's worth remembering that this end-stage Jezebel was operating with one editor and demanding far too much of its staff; it will not exactly qualify as a triumphant resurrection of a beloved site if it is expected to grind along for very long on those same punishing terms. Reserve a measure of skepticism for what this sale means for Jezebel's long-term prospects: Paste Media Group will soak up a lot of goodwill for buying a beloved brand from out of the clutches of one of the most ridiculed and reviled figures in all of digital media, without having had to prove any substantial commitment to return the site to its former glory. The hard part is what comes next.
Google Agrees to Pay Canadian Media for Using Their Content
The Canadian government reached a deal with Google before a new law compelling tech giants to compensate news organizations comes into effect late next month.
Canada's standoff with the technology giants Google and Meta over their use of domestic news content eased on one front, as the federal government announced Wednesday that it had reached a deal with Google to compensate publishers in Canada.
The agreement comes just weeks before a national law is set to take effect that will require tech companies to pay news outlets for using their content online.
Under the deal, Google will provide $73.5 million, or 100 million Canadian dollars, each year to news organizations, including independent outlets, Indigenous media and multilingual media.
The funds will be distributed based on the number of workers each qualifying news outlet employs, government officials said. (Last quarter, Alphabet reported $76.7 billion in revenue.)
"This is a historic development," said Pascale St-Onge, Canada's heritage minister, whose department helps oversee technology regulation. "It will establish a fairer commercial relationship between digital platforms and journalism in Canada," she said, adding that the new revenue is "good for the news sector."
"Following extensive discussions, we are pleased that the Government of Canada has committed to addressing our core issues," said Kent Walker, the president of global affairs for Google and Alphabet, in a statement.
The government's talks with Meta remain at a standstill.
"Unlike search engines, we do not proactively pull news from the internet to place in our users' feeds and we have long been clear that the only way we can reasonably comply with the Online News Act is by ending news availability for people in Canada," Scott Reid, a spokesman writing on behalf of Meta, said in an emailed statement.
The funds announced Wednesday were significantly lower than previous forecasts shared by the government. In September, it estimated that Google would provide about $126 million, or 172 million Canadian dollars, to news organizations, and last fall, it said in a parliamentary budget report that media companies could expect to see a total 329 million Canadian dollars in new funds from both Google and Meta.
"It's hard to see it as a big win," said Michael Geist, an internet and e-commerce law researcher and professor at the University of Ottawa, adding that the contours of the deal are similar to what Google had proposed a year ago and that the government inserted itself at the table "in an effort to salvage its legislation."
"It's generating a fraction of what the government had said it would, and it is actually creating some significant costs along the way," Professor Geist said.
Canada's national public broadcaster, the CBC, said it was "very pleased" with the agreement and believed it was an encouraging financial development for other news companies, Leon Mar, a spokesman, said in an email.
The online news law, which was modeled after a similar law in Australia, had faced a backlash from tech companies, including Meta, which owns Facebook and Instagram, and in August started blocking news content from the feeds of Canadian users.
Meta has argued that the law was based on a flawed premise that the company benefited unfairly from hosting news platforms and said that it generated enormous readership for media companies.
The law takes effect at a time when the news industry in Canada, as in much of the world, is shrinking under the pressure of lower advertising revenues, and depends on social networks for much of its readership.
In reaching an agreement with Google, Canadian officials said they were following similar negotiations between other governments and the tech firm. Germany recently announced a 3.2 million euro deal with Google involving German news outlets.
"If there is a better deal struck elsewhere in the world, Canada reserves the right to reopen the regulation," Ms. St-Onge said.
Google had also threatened to block news access in Canada, but it agreed to continue discussions with the government. Prime Minister Justin Trudeau said talks with Meta were at an impasse.
"Unfortunately, Meta continues to completely abdicate any responsibility toward democratic institutions and even stability," he told reporters in Ottawa on Wednesday.
The dispute underscores the "enormous power" of tech giants on Canada's media ecosystem, which is yet unresolved given the outstanding issue with Meta, said Blayne Haggart, a political science professor at Brock University in St. Catharine's, Ontario.
"They were able to credibly threaten the entire Canadian news industry because they were upset with a law that, if we're honest about it, isn't that big a deal in terms of the ask," he said.
Finer points of the deal will be laid out in forthcoming regulations. These details will deal with funding distribution and the government's request that Google not "unduly discriminate against Canadian news organizations," Professor Haggart said, referring to how the company populates search results.
Social media algorithms to blame for antisemitic, Islamophobic content online, Waterloo expert says
There's been a reported bump in the amount of antisemitic and Islamophic content on social media platforms like TikTok and X (formerly Twitter) since the start of the Israel-Hamas war, which may be due to algorithms that are geared to enhance engagement and to make money. That's according to Jimmy Lin, a professor at the David R. Cheriton School of Computer Science at the University of Waterloo.
"The more engagement that any video gets, the more it's going to show up in the user feed, and things that get engagement are things that have shock value on either side, either vehemently antisemitic or anti-Palestinian," said Lin, with the caveat that his view is speculation since he doesn't "work on the algorithms," explaining that most of them aren't publicly available.
"Basically what we're observing here is that we've lost the middle ground here in the sort of modern discourse. Everything is becoming increasingly polarized because polarized content [gets] engagement."
Antisemitism is up by 919 per cent on X since Oct. 7, according to the Anti-Defamation League. The Institute for Strategic Dialogue indicated that Islamophobia is up by 422 per cent on the platform too.
There is also an open letter penned by some celebrities who say that TikTok "is not safe for Jewish users" due to threats, harassment and antisemitism.
The effects of online hate have been felt nationally too.
"This certainly concerns us in the Jewish community," said Jaime Kirzner-Roberts, the Greater Toronto Area vice-president of The Centre for Israel and Jewish Affairs. "But I think it should concern all Canadians because we're letting algorithms create problems of extremism and polarization in our society."
What can be done?
Lin doesn't believe that the algorithms are creating polarizing content on purpose. It's more of what he thinks of as "benign neglect, in the sense that engagement and eyeballs … drive traffic and traffic drives revenue."
"In the absence of countervailing forces this is just what's going to happen," Lin said.
"And to speed the conversation along, you're going to ask, 'What are the countervailing forces?' Well, for example, regulation is a countervailing force. Threat of lawsuit is a countervailing force, and so in the absence of these countervailing forces, the profit motive will dominate."
Lin doesn't believe that fixing these algorithms is an issue for social media companies, but that doesn't guarantee it's going to happen.
"Technically it's not very challenging but whether or not there is the will, the corporate will, to make these changes, that's a totally separate matter," he said.
In a statement to CBC News, a TikTok spokesperson explained that they have taken proactive measures since the start of the Israel-Hamas war to curb hate online.
In response to the open letter directed at the tech company by the Jewish community, their spokesperson said, "We oppose antisemitism in all forms. Antisemitism is on the rise globally, and we're committed to doing our part to fight it. We've taken important steps to protect our community and prevent the spread of hate, and we appreciate ongoing, honest dialogue and feedback as we continually work to strengthen these protections."
CBC News reached out to X for comment but didn't receive a response by the time of publication.
The National Council of Canadian Muslims said that they too have noticed an influx of hate online, but they think the government should do more.
"At this rate the onus is on the government to regulate what is taking place online and what forms of hate are spewing because we see the drastic effects that it can have in the lives of Canadians including many Canadians who have lost their lives due to online forms of hate," said Fatema Abdalla, an advocacy officer with the organization.
Ian McLeod, a spokesperson for the Department of Justice Canada, said that curbing online hate is on the radar for the federal government.
"The Government of Canada is committed to putting in place a transparent and accountable regulatory framework for online safety in Canada," said McLeod. "Now, more than ever, online services must be held responsible for addressing harmful content on their platforms and creating a safe online space that protects all Canadians."
"[Minister of Justice and Attorney General of Canada, Arif Virani] has recently publicly reiterated the Government of Canada's commitment to introducing specific legislation to combat online hate in the near future. At the same time, the Government of Canada continues to take concrete steps to fight hate crime and hate speech, in all their forms."
McLeod said that Department of Canadian Heritage is "also leading efforts to improve online safety."
What users can do
There are things that users can do if hateful content persists, and quitting the platforms altogether isn't a realistic option, said Aimée Morrison, an associate professor at The University of Waterloo's English department whose work focuses on social media. She said that unwanted content can be filtered out by users in order to get a feed that is less distressing.
Each platform has its own way for users to do this. TikTok, for example, has "content preferences" where keywords used in videos can be filtered.
"The more you do that the more you can clean up your own feed so that that traumatizing material isn't showing up," she said. "Or if it's ruining your vibe there, you're just there for recipe tips and make-up influencers and you don't want war content in there you can sort of train the algorithm."
 However, she warned against engaging with such content.
"I would not click a reaction button. I would not leave a comment on that video," she said, explaining that doing these things would result in more people seeing the content since it would appear to be engaging.
The future
Lin worries that generative AI, which could create things like deep fakes, will continue to make these issues much worse. He said there used to be misinformation being created by misappropriating media, but now we've entered into a whole new sphere.
"Now with generative AI you're seeing outright fabrications," he said. "Things that were just made up wholesale that just aren't true … Once you throw that into the mix it becomes even more complicated to sort out truth from misinformation, intentional from people that were [duping] and amplifying false information."
When asked whether this could be stopped he said that "the genie is out of the bottle on this one," adding the only thing that might change it are government regulations or policies.
CBC News reached out to the federal government for comment but didn't receive a response by the time of publication.
Featured VideoSocial media users from TikTok to X are being exposed to a deluge of different Islamophobic and antisemitic tropes — some of them perpetuated by people like Elon Musk, the owner of X.