"Michael Jordan Was Throwing Them Under the Bus": Dennis Rodman Reacts to Former Teammates' Bitter Comments – Essentially Sports
ESPN's 'The Last Dance' documents the greatness of the Chicago Bulls' dynasty and Michael Jordan. Responses from the NBA community and league were mostly positive.
However, the players documented in the series feel otherwise. Recently, a few of them opened up about their depiction in the 10-part docuseries, and why was it wrong.
How Michael Jordan seemed to slant 'The Last Dance' towards him
Apparently, Michael Jordan is the one who gave his nod for 'The Last Dance' to be made. Hence, it is no surprise that the makers focussed more on his greatness. However, what they also ended up doing was make MJ's teammates look bad.
Dennis Rodman, who played alongside MJ during the peak of Bulls' dynasty, felt like his teammates weren't ready for how the makers and Jordan put the docuseries together.
Rodman told Good Morning Britain recently that it was an amazing feeling to watch the documentary. However, he did admit that it wasn't the most balanced depiction. He said,
"The players were a little upset because they felt Michael was throwing them under the bus. 'You guys wasn't doing what I want you to do, I'm the greatest, I'm determined to win no matter what'.
"The next thing you know Michael starts to talk about the whole team, the teammates I played with."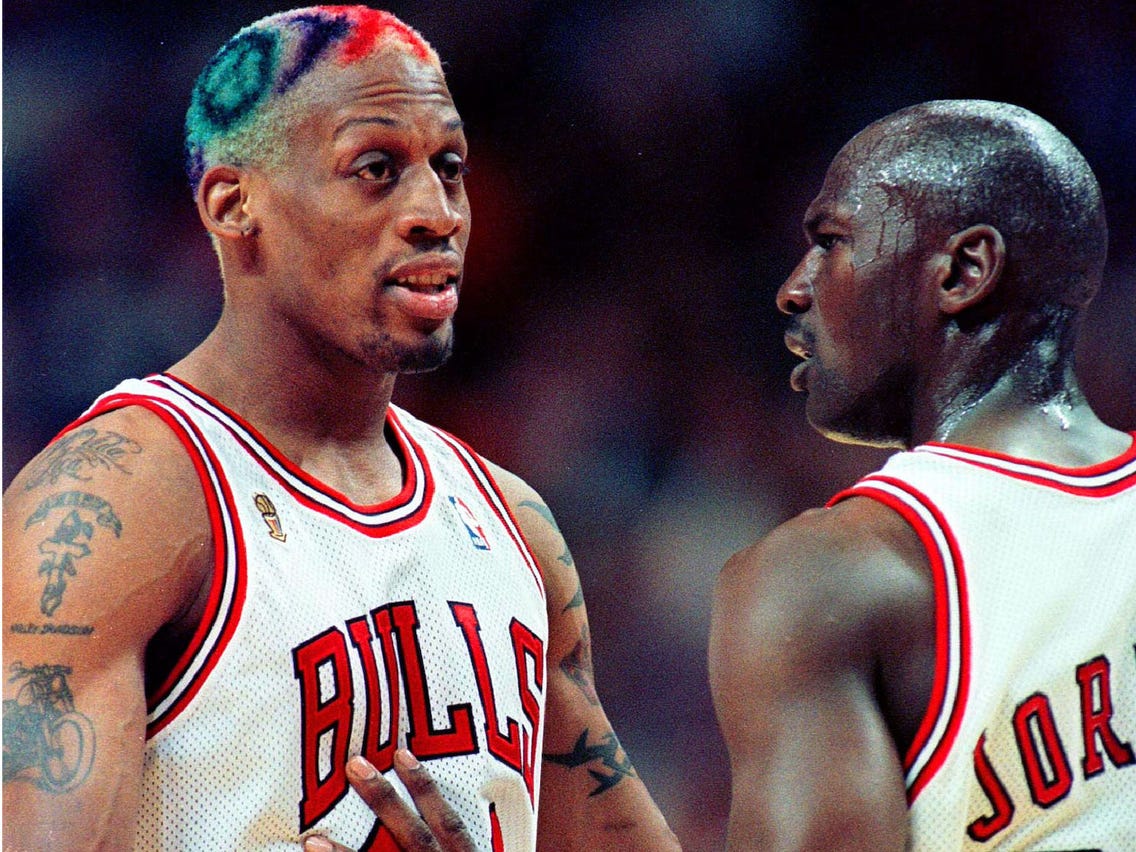 Rodman also felt like it was rather shocking for his former teammates to process the documentation.
"Mentally I don't think they were strong enough to handle that, because Phil Jackson is a laid back coach. Michael is more like, 'I'm going to do it watch me be famous'."
Further talking about how he personally took the entire situation, Rodman said, "He didn't really pull me on that because I had already that will to win because I came from winners in Detroit and San Antonio. I didn't care because I was already famous."
Why both friends and rivals don't like the docuseries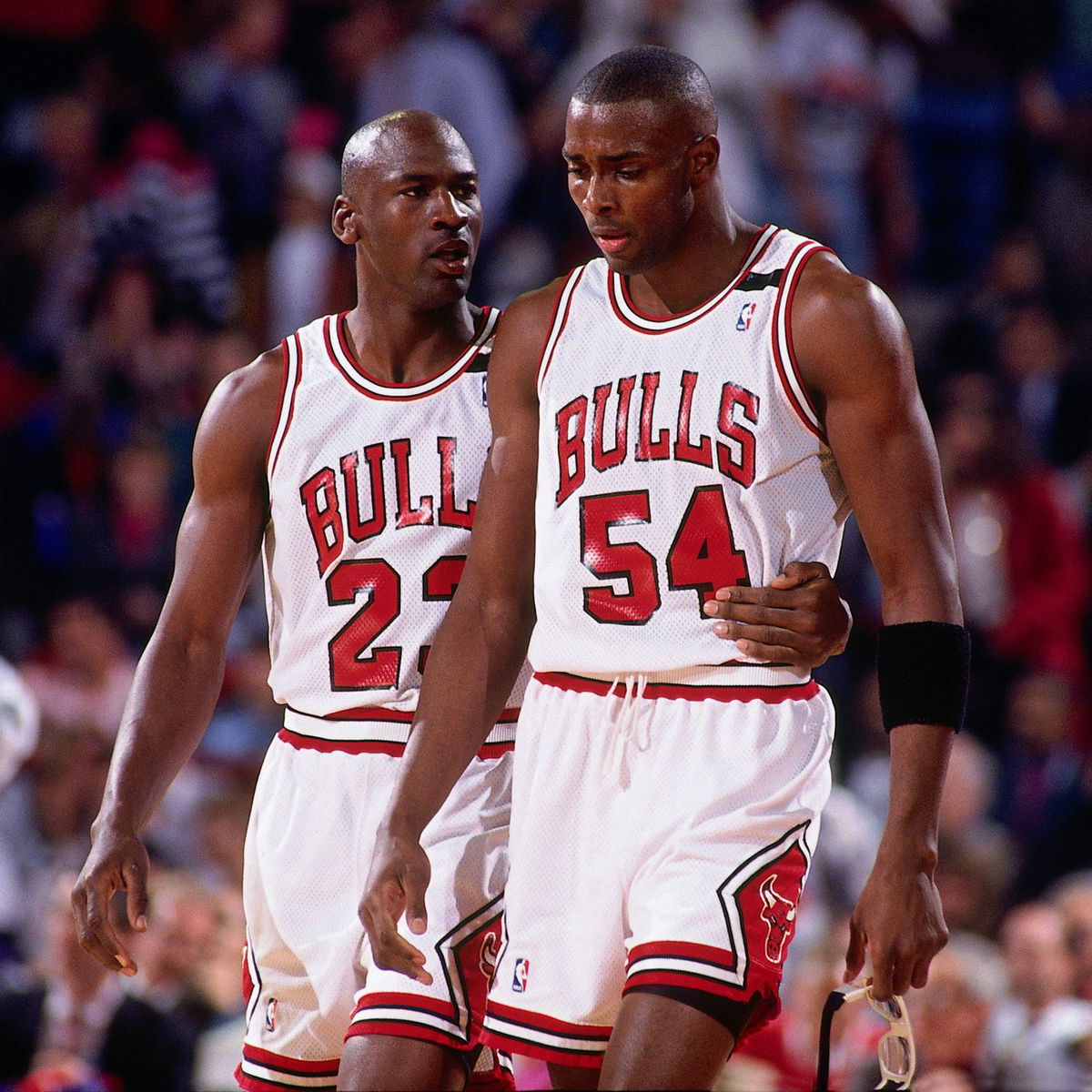 Horace Grant, MJ's rival, but also a teammate at one point, seemed rather upset too. According to Grant, The Last Dance was only a 'so-called-documentary'.
Horace, who won a total of three championships alongside MJ, felt that the makers were biased towards Jordan. He said on the ESPN 1000's Kąp and Co podcast, "I would say (the documentary was) entertaining. But we know, who was there as teammates, that about 90 percent of it (was) b***s**t in terms of the realness of it."
Grant firmly believed that the makers edited out a lot of incidents that made MJ look not-so-tough. He revealed, "It wasn't real, because a lot of things (Jordan) said to some of his teammates, his teammates went back at him. But all of that was kind of edited out of the documentary, if you want to call it a documentary."
The series outraged even Jordan's supposedly closest mate, Scottie Pippen.
ESPN's Radio host David Kaplan revealed that the series made Pippen 'beyond livid' and 'angry'.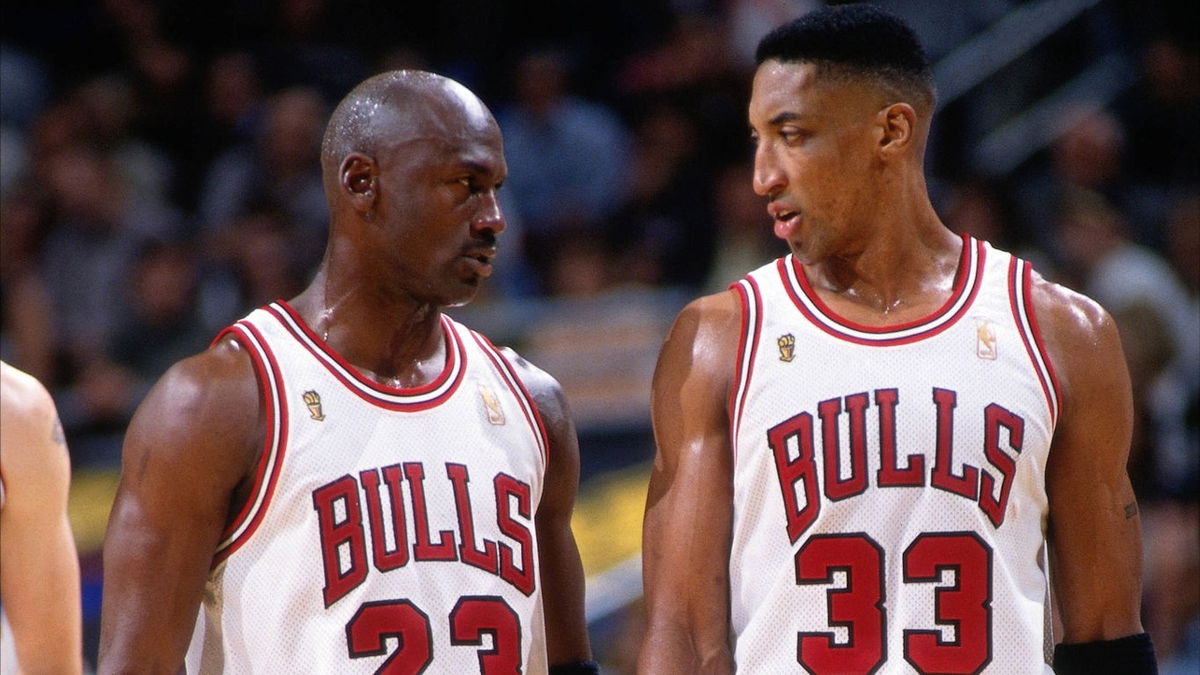 The second episode describes how Pippen was tangled in a contract dispute with the Bulls. It also showed how he delayed surgery on his ankle until the beginning of the 1997-98 season, which kept him sidelined for two months.
The documentary implies he did it on purpose and out of spite. Jordan even declared that he felt Pippen made a 'selfish' decision. According to Kaplan, that irked Pippen.
"Pippen felt like up until the last few minutes of Game 6 against the Jazz (in the 1998 NBA Finals), it was just 'bash Scottie, bash Scottie, bash Scottie," Kaplan said.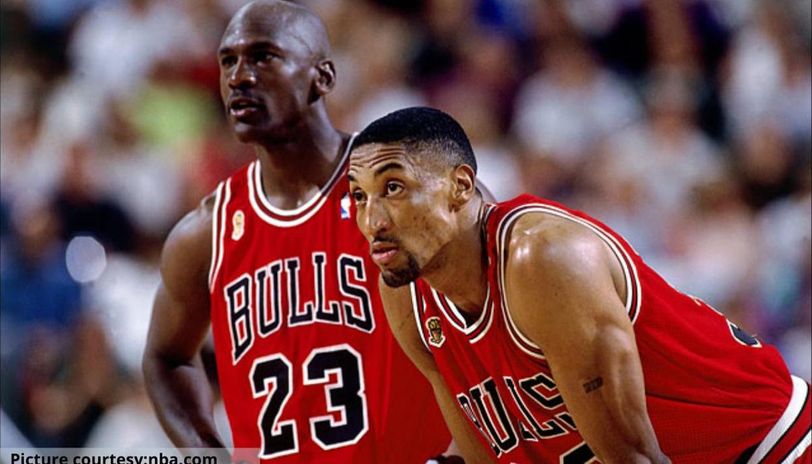 We must say, Jordan was afraid of how the fans would look at him after watching the docuseries but seemed to forget how it would affect his own former teammates.
Maple Leafs condemn 'senseless murder' of George Floyd – Sportsnet.ca
The Toronto Maple Leafs have released a statement in the wake of George Floyd's death and the ensuing protests that have spawned in the United States and beyond.
The team called for larger-scale efforts to end systemic racial inequality. The entire statement reads as follows:
All of our collective hearts were broken as we watched the senseless murder of George Floyd, as well as the pain and frustration displayed in protests that followed across the globe.
Together, we need to do more to not only speak out against racism when we witness it, but commit ourselves to anti-racist efforts in the long run to ensure its defeat once and for all. Change is needed and, as leaders in our sport and community, the Toronto Maple Leafs are deeply committed to doing our part to help eradicate all forms of bigotry and racism.
There have been protests of all sizes across the U.S. following Floyd's death on May 25 in Minneapolis. Since then, countless athletes and teams have spoken out against racial injustice, including Maple Leafs star Auston Matthews.
Predicting The Toronto Maple Leafs Playoff Roster – Editor In Leaf
What players will the Toronto Maple Leafs send to the ice for the playoffs?
As reported by Elliotte Friedman, the current plan is that teams will be permitted to carry up to 28 skaters and as many goalies as they want once play resumes. While it's nice to have many spares in the case of injury, it opens the question as to who exactly will be on the ice for the Toronto Maple Leafs?
The Columbus Blue Jackets play a tight-checking style where everyone contributes by committee, rather than relying on the play of a superstar (of which they have none).
Both teams will be getting a boost in the form of several players returning from injury. With some exceptions (Andreas Johnsson for the Leafs, Josh Anderson for the Blue Jackets being chief among them), both teams should go into this series as healthy as they possibly could, and despite that, I will stand by my earlier prediction that the Toronto Maple Leafs will win this 5-game series in four games.
Toronto Maple Leafs Playoff Forwards
Ilya Mikheyev is expected to be cleared to play for the first time since late December.
The rookie winger scored 23 points in 39 games before his injury and was fantastic at supporting the defense. In my opinion, Pierre Engvall performed best alongside Kerfoot and Kapanen on the third line, so barring injury during the training camp portion of the Return-To-Play plan, I see the forwards lining up in game 1 against Columbus as follows:
Zach Hyman – Auston Matthews – Mitch Marner
Ilya Mikheyev – John Tavares – William Nylander
Pierre Engvall – Alex Kerfoot – Kasperi Kapanen
Kyle Clifford – Frederik Gauthier – Jason Spezza
It's believed by many that Nick Robertson, Kenny Agostino, Denis Malgin, Egor Korshkov, Nic Petan, and Adam Brooks will be the extra forwards that the Leafs carry.
However, unless several injuries strike the team, I don't believe any of these players will see the ice during the playoffs.
The lone exception to this is rookie sensation, Nick Robertson. Like many, I'm very excited to see what he can offer at the NHL level after a historic year in the OHL.
Should he prove himself ready to step into an NHL lineup, we could see him join Kerfoot and Kapanen on the third line, with Engvall getting bumped down to the fourth line and Gauthier becoming a healthy scratch.
Toronto Maple Leafs Playoff Defense
Jake Muzzin and Morgan Rielly will both presumably be 100% healthy for the first time in the 2019-20 season, giving the Leafs blue line a much-needed boost. This will be controversial, but I believe this defense corps is very underrated and in their return to play, I think they would be best suiting icing this as their lineup:
Rielly-Barrie
Muzzin-Holl
Sandin-Dermott
If the Toronto Maple Leafs are to have any success in the playoffs, Cody Ceci must not play. It is my firmly held belief that Ceci is not an NHL player, he is a complete void both offensively and defensively. His "little mistakes that end up in the back of the net" at this point outnumber Jake Gardiner's worst game by a long shot.
At this point, there is no need to put Ceci out there, they've paid him everything he was owed, so we can stop pretending he's the best option for the third pair and penalty kill. And if you still feel like defending him, I'll direct you to go re-watch the brutal February 3rd game against the Florida Panthers.
"But Barrie sucks even more" you might say "why does he go on the top pairing?" To that, I simply reply Tyson Barrie is no defensive stalwart. He has certainly made his share of mistakes, but at the very least, Barrie contributes offensively (he led all Leafs defensemen with 39 points). He and Rielly as a unit worked well in their limited time as a pairing when limited to offensive zone starts, look for that to continue, while Muzzin and Holl do the defensive work of shutting down the Columbus offense.
Playoff Goaltenders for the Toronto Maple Leafs
The Leafs have five goalies on NHL contracts. One of them, rookie Ian Scott, is still recovering from an injury, but the other four will all be on the roster, though of course, Frederik Andersen and Jack Campbell will be the only two suiting up to play (barring injury).
Whether they remain healthy or go through a rush of injuries, the Toronto Maple Leafs deep farm system will be an asset when play resumes.
Masai Ujiri says the conversation about racism 'can no longer be avoided' – CBC.ca
Toronto Raptors president Masai Ujiri says conversations about racism can no longer be avoided in the aftermath of the death of George Floyd in Minneapolis, and the protests around the United States that have followed.
Ujiri, in a column that was published Sunday by the Globe and Mail, wrote about his reaction to seeing the video of Floyd, a 46-year-old black man, dying after a Minneapolis police officer pressed his knee into his neck for several minutes, even after he stopped moving and pleading for air last Monday.
'We have to stop that cycle'
Ujiri also referenced the recent death of Ahmaud Arbery, a black man who was shot while jogging in Georgia, and of Breonna Taylor, a young black woman who was fatally shot by police in her home in Kentucky.
"A death like this happens, and we rage about it, and the headlines recede, and the world moves on, and then a few weeks later something else happens and we're outraged again and then we move on, again. We have to stop that cycle," Ujiri said in the column.
The conversation can no longer be avoided because it is hard. <br><br>We have to have it. <br><br>Now.<br><br>A letter from Masai » <a href="https://t.co/eddiniOeq9″>https://t.co/eddiniOeq9</a> <a href="https://t.co/3ys3QJBLds">pic.twitter.com/3ys3QJBLds</a>

&mdash;@Raptors
"So many of you are asking: What can I do? There is a sense of helplessness, but that must not paralyze us," he added. "Your voice matters, especially when you are a leader or influential figure, and especially if you are white. Leaders have to be bold enough to state the obvious and call out racism."
"The conversation can no longer be avoided because it is hard. We have to have it. Now."
This week thousands have protested Floyd's death and repeated police killings of black men across the United States.
Officer Derek Chauvin, 44, was charged with third-degree murder and second-degree manslaughter.
Ujiri said "police have a tough job. But … they are supposed to protect all of us.
"I didn't see any peace or protection when that officer had his knee on Mr. Floyd's neck. I saw indifference," Ujiri wrote. "The 'order' in 'law and order' should not mean the deadly suppression of people of colour; it should mean preserving a society so we can all feel free and safe, to live in peace with each other."
Kyle Dubas, the general manager of the Toronto Maple Leafs, tweeted Ujiri's column.
Raptors call for change
"As an organization and a community, we come from all over the world. We are diverse. We speak different languages. But our shared humanity unites us," the Toronto Raptors said in a released statement Saturday night.
Statement From The Toronto Raptors: <a href="https://t.co/almbXwi005″>pic.twitter.com/almbXwi005</a>

&mdash;@Raptors
"When we see racism and violence committed against someone because of the colour of their skin, we should, and do, feel outrage. We cannot accept this. While we grieve for those we have lost, we know grieving is not enough. We must honour their memory by acknowledging these ills exist, confronting them, and coming together to create a better society. It is far past time."
Michael Jordan weighs in
Basketball Hall of Famer Michael Jordan, who is also the principal owner of the Charlotte Hornets, also released a statement on Sunday.
Statement from Michael Jordan: <a href="https://t.co/lWkZOf1Tmr">pic.twitter.com/lWkZOf1Tmr</a>

&mdash;@Jumpman23
"I am deeply saddened, truly pained and plain angry. I see and feel everyone's pain, outrage and frustration. I stand with those who are calling out the ingrained racism and violence toward people of colour in our country. We have had enough.
I don't have the answers, but our collective voices show strength and the inability to be divided by others. We must listen to each other, show compassion and empathy and never turn our backs on senseless brutality. We need to continue peaceful expressions against injustice and demand accountability. Our unified voice needs to put pressure on our leaders to change our laws, or else we need to use our vote to create systemic change. Every one of us needs to be part of the solution, and we work together to ensure justice for all.
My heart goes out to the family of George Floyd and to the countless others whose lives have been brutally and senselessly taken through the acts of racism and injustice."
Steve Nash: 'This is a white problem'
Fellow Basketball Hall of Famer and recent Canadian Sports Hall of Fame inductee Steve Nash also weighed in on Sunday.
This is a white problem. How are WE Caucasian people going to create equality? Listen. Read. Walk in others shoes. Organize. Sacrifice. Change. Support. VOTE! These are the MINIMUM of REPARATIONS.

—@SteveNash
The Victoria B.C. native tweeted "This is a white problem. How are WE Caucasian people going to create equality? Listen. Read. Walk in others shoes. Organize. Sacrifice. Change. Support. VOTE! These are the MINIMUM of REPARATIONS."