Monetary Policy Report Press Conference Opening Statement – Bank of Canada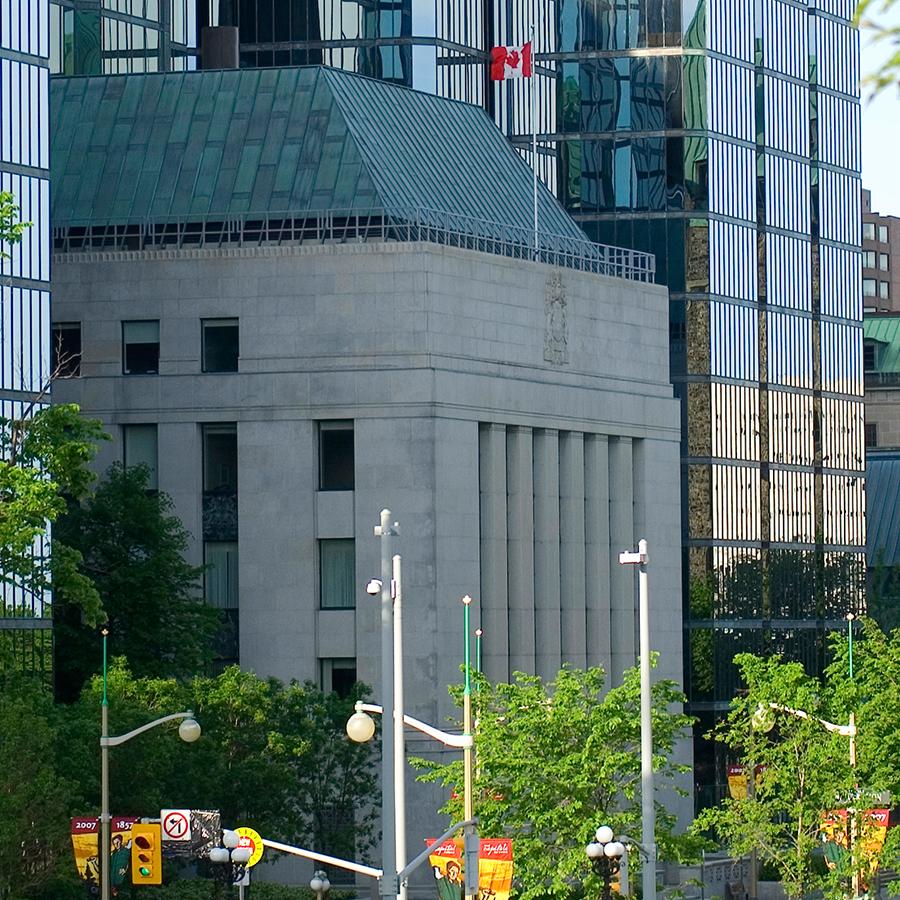 Good morning. Thank you for joining me to discuss today's policy announcement and the Bank's Monetary Policy Report (MPR).
My message today is twofold—of increased confidence and of continued attention.
A year ago, at the time of my first MPR as Governor, the economy was in a very deep hole. We were just coming out of the first wave of the virus, more than two million Canadians were unemployed, and inflation was well below our 1 to 3 percent target range. Uncertainty was extremely high. Vaccines were being developed, but nobody knew when they would be available or even if they would prove effective.
Since then, a lot has happened. We have endured two more waves of the virus, and this has held back recovery. But thanks to the resilience and ingenuity of Canadian households and businesses, and exceptional fiscal and monetary policy support, the economy has continued to grow. It has been choppy and very uneven, and everyone has had to cope with a lot of uncertainty. But the economy has proven to be impressively resilient. And now highly effective vaccines have arrived.
With cases falling, rapid progress on vaccinations and easing containment measures, the Governing Council is increasingly confident that growth will rebound strongly as the economy once again reopens, and this time growth will be more durable.
Second, as the unique circumstances created by the pandemic continue to evolve, there is continued need for careful attention to the dynamics of the recovery and inflation. Globally, the economic outlook remains highly dependent on the course of the virus and new variants are a concern. In Canada, we still have some way to go to a complete recovery, and the rebound in economic activity will proceed at different speeds across sectors. The process of reopening the economy won't be entirely smooth. For example, we are experiencing supply bottlenecks for some goods and services as demand rebounds faster than supply can ramp back up. These unique circumstances of the pandemic are now helping to push inflation temporarily above our target band.
As we reopen the economy, we expect to see some volatility, and we will continue to pay close attention to the progress of the recovery and to the evolution of inflation.
Before I turn to your questions, let me say a few words about the Governing Council's policy discussions.
We spent some time considering the progress of and risks to the global recovery. The global economy is recovering strongly, but vaccination rates and growth are uneven across advanced and emerging-market economies. Growth is particularly strong in the United States, which is further ahead in its reopening and benefitting from substantial fiscal stimulus. Oil prices have moved higher with stronger global demand, while other commodity prices remain elevated. The Canadian dollar is close to where it was in April relative to the US dollar, but it is slightly stronger against a broader basket of currencies.
Coming back to Canada, we discussed the many ways the pandemic is affecting the economy and the prospects for recovery. There was a strong consensus that growth will strengthen and broaden in the months ahead as consumers return to more normal spending patterns, higher foreign demand lifts exports and businesses increase investment.
Consumption is expected to continue to lead the recovery. Some of the sectors hit by lockdowns, including retail, restaurant, and other hard-to-distance sectors, are already seeing a rebound, while others, like business and international travel, may take longer to recover.
Employment should continue to rebound over the next few months as the reopening process continues. The job gains we saw in June are encouraging, particularly for workers in the service sector who bore the brunt of lockdowns. But to get back to the pre-pandemic employment rate, we still have more than 500,000 jobs to recoup. Our recent Business Outlook Survey showed that plans to hire staff are widespread as firms prepare for rising demand—but finding workers with the right skills can be difficult and will take time.
Comparing the outlook today with our April forecast, we see that growth in the first half of this year is a little weaker than we projected, reflecting both supply chain issues and more protracted containment restrictions in some parts of the country. But looking ahead, we expect a strong rebound in the second half of this year and more sustained growth through 2022 than we previously forecast. We now expect the economy to expand by around 6 percent in 2021—slightly weaker than our April forecast. We have revised up our 2022 forecast for growth to 4½ percent and project 3¼ percent growth in 2023.
The Governing Council also discussed the amount of slack in the economy and the outlook for potential growth. Estimates of these measures have always been imprecise but are especially difficult given the rapid changes wrought by the pandemic. In the projection, economic slack is absorbed in the second half of 2022. To help manage the uncertainty surrounding this assessment, we will be watching a broader spectrum of indicators of slack, including a range of labour market measures.
The outlook for inflation reflects the dynamics of overall demand and supply in the economy, as well as a number of temporary factors. In recent months, consumer price index inflation has risen above the Bank's 1 to 3 percent target range. Three major factors are behind this temporary strength, all related to the pandemic. First, gasoline prices rebounded from very low levels a year ago and are now above pre-pandemic levels. Second, other prices that had fallen sharply last year with plummeting demand are now recovering to more normal levels with the reopening of the economy. And third, disrupted global value chains and pandemic-related supply constraints, including shipping bottlenecks and a global shortage of semi-conductors, have pushed up the prices for cars and some other goods. Overall, supply bottlenecks are creating sharper movement in prices that is pushing inflation temporarily higher, and these supply issues now look more important than previously thought. As a result, inflation is now projected to be somewhat above the target band through 2021. But these temporary effects are forecast to dissipate near the end of this year and inflation is forecast to ease back toward 2 percent in 2022. We expect the factors pushing up inflation to be temporary, but their persistence and magnitude are uncertain, and we will be watching them closely.
Longer term, given our commitment to hold the policy rate at the effective lower bound until slack is absorbed, the economy is projected to move into modest excess demand, so inflation is slightly above target through 2023 before moving toward target in 2024.
In sum, the reopening of the economy and the strong progress on vaccinations have given us reason to be more optimistic about the direction of the economy. But we are not there yet, and we are mindful that the process is likely to be bumpy, and some scars will remain.
At today's decision, the Governing Council judged that the recovery still needs extraordinary support from monetary policy. We remain committed to holding the policy interest rate at the effective lower bound until economic slack is absorbed so that the 2 percent inflation target is sustainably achieved. Based on our current projection, this happens sometime in the second half of 2022.
Our quantitative easing (QE) program continues to reinforce this commitment. We decided to adjust the program to a target of $2 billion weekly purchases of Government of Canada bonds, down from a target of $3 billion a week. This adjustment reflects continued progress towards recovery and the Bank's increased confidence in the strength of the Canadian economic outlook.
Decisions regarding further adjustments to the pace of net bond purchases will be guided by the Governing Council's ongoing assessment of the strength and durability of the recovery. If the economy evolves broadly in line with our outlook, then over time it won't need as much QE. Further adjustments to our QE program will continue to be gradual, and we will be deliberate both in our assessment of incoming data and in the communication of our analysis. We will continue to provide the appropriate degree of monetary policy stimulus to support the recovery and achieve the inflation objective.
With that, let me stop and turn to you for questions.
Creating a transparent digital economy and rebuilding trust | World Economic Forum – World Economic Forum
The digital economy in the US is expanding four times faster than the overall economy.
Yet consumers remain concerned about the way data is collected and how it's used to influence behaviour.
Companies and regulators must strengthen data privacy and enhance transparency to build trust and protect the benefits of digital innovation.
The benefits of digitization are growing. Even before COVID-19 struck, digital goods and services were expanding four times faster than the overall economy in the US. Then video conferencing, online shopping, telemedicine and the like, enabled tens of millions of people around the world to adapt after the pandemic erupted last year. Today the five largest US technology stocks account for nearly a quarter of the value of the S&P 500 Index while China's big three account for nearly a third of the value of the MSCI China Index.
Yet consumers worry about the way companies capture their data and influence everything from their news and music feeds to the advertisements suggesting what they should buy and where. The majority of consumers say they prefer to maintain their privacy and avoid sharing information with companies, according to Oliver Wyman Forum's Global Consumer Sentiment Survey.
Without deep reform of the way companies treat data and governments regulate it, this mistrust threatens to become for the digital economy what carbon dioxide is for the physical world: an unseen pollution that threatens the sustainability of data ecosystems. And like carbon, those apprehensions have externalities that can cause societal harm. Willingness to share health information to contain the coronavirus declined as the pandemic worsened last year.
A tipping point in data mistrust?

According to a survey of US consumer attitudes toward 400 brands by Lippincott, the brand consultancy arm of Oliver Wyman, people rate major global social media brands lower than others in healthcare, finance, media, retail, and consumer products, on questions including whether the brand understands my needs, shares my values, always has my interests at heart, and does more good than bad for society. Consumers also express less willingness to share data with those companies than with firms in the other industries.
That finding may seem paradoxical given that people in practice share large amounts of data, some very personal, with social media companies. Yet each new breach or misinformation campaign erodes public trust and risks a tipping point in consumer willingness to share.
Political pressure is growing for tighter regulation. The European Commission has drafted legislation that would enhance consumer rights and protections and crack down on potential monopolistic behaviour by tech platforms. The CEOs of several big social media firms told a recent congressional hearing that they were open to reforms of the liability shield they enjoy under US law.
The pace and volume of data collection and sharing has accelerated, demonstrating the need for better mechanisms to protect citizens' rights and inspire trust.
It recommends creating new data governance models that combine data from various origins, including personal, commercial and/or government sources. It highlights use cases from industries and jurisdictions around the world to illustrate the possibilities data sharing unlocks for multiple stakeholders and the public good.
The paper was created in connection with the Data for Common Purpose Initiative, a first-of-its-kind global initiative formed to design a governance framework to responsibly enhance the societal benefit from data. The initiative aims to find ways to exchange data assets for the common good, while protecting individual parties' rights and the equitable allocation of risks and rewards.
Focus on transparency, consumer choice and competition

Companies should take the lead in rebuilding trust, and that starts with transparency. A seven-country survey by the Oliver Wyman Forum found that providing transparency about how data is shared was one of the two top priorities of consumers, with 51% saying it would make them feel comfortable giving mobility companies access to their data.
Firms should be open about the types of information they collect, the steps they take to keep it secure, how the data will be used, what benefits consumers can expect, and whether data will be shared and for what purposes. Equally, firms should specify wherever possible what data they will not collect. These disclosures should be in everyday language, not dense legalese. And companies should consider working with nonprofits or civil society organizations to reinforce transparency by auditing data practices.
Data-sharing also should be reasonable. One way to ensure that would be to share only anonymous data. Fifty-one percent of respondents to the Oliver Wyman Forum mobility survey said this assurance would make them more comfortable sharing data. And given the ubiquity of information sources available, anonymized data is sufficient for many tasks, such as serving relevant ads to consumers.
Transparency needs to extend beyond data itself to the algorithms companies use to tailor news feeds, sell advertising, and make decisions on things like hiring and lending. Pressure is growing for new rules to enforce accountability and prevent algorithmic bias, but industry doesn't have to wait for regulators or legislators to act. Reassuring consumers that the choices and information they receive are sound and fair should promote responsible data-sharing and build trust.
Finally, companies should reinforce transparency with empowerment. That means giving consumers the ability to access their data, to decide whether it can be shared with third parties, and to request that data be deleted or made portable so a customer can take it to another service provider. Companies also might work with other organizations to foster the creation of data trusts or cooperatives, which would store data and give consumers greater control over how it is used.
Pressure is growing for new rules to enforce accountability and prevent algorithmic bias, but industry doesn't have to wait for regulators or legislators to act.

—Lorenzo Miláns del Bosch.
For policymakers, building trust and ensuring a level playing field should be the guiding principles of any new regulatory initiatives. Existing measures like Europe's General Data Protection Regulation and the California Privacy Rights Act have strengthened privacy protections but don't address issues like misinformation or algorithmic accountability.
Filling that gap won't be easy considering today's political polarization and the sensitivity and lack of global standards on issues like free speech. But a few key principles should guide policymakers.
Start by measuring the effectiveness of existing regulations in building trust. Then ensure that new regulations are designed to promote greater choice. Measures that empower consumers or require algorithmic accountability should have enforcement mechanisms proportional to the size of the firm. Imposing the same burdens on start-ups as on tech giants can stymie innovation and competition.
Rebuilding trust won't be easy, but the risks of inaction are far greater. It's time for technology companies and policymakers to get to work.
Biden approval ratings on Covid and economy fall in new CNBC All-America survey – CNBC
President Joe Biden held on to his overall approval rating in the latest CNBC All-America Economic Survey but showed weakness in two key areas as the public's views on the economy and the outlook for the virus soured.
In the poll of 802 American adults nationwide, 48% approved of the job Biden is doing as president, up a point from the first quarter. But his disapproval numbers grew to 45% from 41%.
The biggest change came in views on his handling of the coronavirus, where approval dropped 9 points to 53%; Biden's economic approval fell to 42%, a decline of 4 points, or just beyond the poll's 3.5-point margin of error.
"I think it all comes down to COVID," said Jay Campbell, a partner at Hart Research Associates and Democratic pollster for the survey. "If the COVID situation had continued to improve the way it was improving in the first quarter, all of these numbers would look very different. And ultimately, someone has to be responsible for that. And right now it's Joe Biden."
The president's ratings declined along with worsening views on the economy and the virus. The poll, conducted at the end of July, shows 51% of the public pessimistic about the economy and the outlook, the highest level since 2015. Just 22% give the economy positive marks and are optimistic.
"Surging Covid and rising inflation are creating a bleaker outlook throughout the next 12 months than we've measured since the 2008 recession," said Micah Roberts, partner with Public Opinion Strategies and the Republican pollster for the survey. "Forty-three percent say the economy will get worse in the next year, tied for the highest we have measured since June 2008."
Inflation also a concern
A bright spot: 59% said they believe they can find another job in the area where they live at similar or better pay. The confidence was evident across racial, income and age groups but was especially strong among 18-to-34-year-olds, a sign of a tight job market.
Asked about the most pressing two issues, respondents chose the coronavirus as their top concern, followed by a tie between immigration and inflation and then a tie between climate change and crime. Infrastructure, where the president has focused considerable efforts, is the least most important issue, chosen by just 4%.
The top priorities of the public overall mask substantial differences by party. While the virus and climate change are the main issues for Democrats, neither ranks in the top five for Republicans. Instead, Republicans says immigration, crime and inflation are their top issues. Independents said the virus was their top area of concern, followed by immigration, crime and inflation.
When it comes to the virus, Americans say that because of the delta variant they are concerned the nation could implement new restrictions: 73% said they are concerned there could be new lockdowns, 68% worried about a new surge in deaths and hospitalizations, 55% worried about mask mandates and 50% said it could delay the return of workers to their offices.
Inflation looks to be taking a bite out of spending. Eighty-six percent of respondents said they have taken at least one step to combat the rise in prices. The most frequent means has been to reduce spending on discretionary items, like eating out, but respondents also said they were driving less, traveling less and saving less money.
Economic Growth Looks Good For Now, But Families Need More – Forbes
The economy is in a good spot right now, but Congress needs to act quickly to strengthen the recovery further. Millions of people are still looking for a job and face financial hardship such as evictions without continued strong economic growth. At the same time, the pandemic has changed face again with the Delta variant ripping through the country, creating a lot uncertainty over the future path of the economy. Amid these challenges, Congress can enact additional measures to ensure a continued strong recovery that benefits all households.
The economy grew at a strong pace in the first half of 2021. Gross domestic product (GDP) growth amounted to an annual rate of 6.5% between March and June 2021. This was slightly faster than the already fast annual growth rate of 6.3% in the first three months of 2021. GDP in the second quarter of 2021 had finally caught up to and exceeded, by about one percent, the inflation-adjusted GDP level recorded for the last three months of 2019 before the pandemic started. The accelerated recovery in the first half of 2021 helped to regain the losses of economic activity associated with the pandemic faster than would have otherwise been the case.
Faster economic growth in the first half of 2021 came about in large part because of President Biden's American Rescue Plan enacted in March 2021. Gross domestic product has exceeded what analysts forecast for 2021 prior to passage of the American Rescue Plan, for instance. In particular, Harvard University's Jason Furman, former chair of President Obama's Council of Economic Advisors, and Wilson Powell III report that the U.S. economy grew as much in the first half of the year as analysts had predicted for the entire year 2021. The massive relief bill enacted in March did exactly what it was supposed to do by putting the economy on a path to a quicker recovery, while helping struggling families deal with the ongoing fallout from the pandemic.
The economy still has room to grow in the short term. Supply chain bottlenecks in particular held back economic activity in the spring of 2021. Businesses, for example, depleted inventories as they often found it difficult procure intermediate and final products to sell. The depletion of inventories reduced economic growth by 1.1 percentage points. GDP growth would have been 7.6% instead of the reported 6.5% between March and June 2021 if businesses had not reduced their inventories. Similarly, new housing activities fell amid lumber and other material shortages, reducing GDP growth by another 0.5 percentage points. As supply bottlenecks gradually ease, the economy will likely overcome some of these headwinds and boost growth.
This short-term momentum will not be enough to address the looming challenges. Congress still needs to invest more in a prolonged strong economic recovery that benefits all American families, even in the context of these recent good news. First, millions of Americans are still out of work. Second, the economy would have likely grown after 2019 absent the pandemic and thus need to go some ways to catch up to where it would have been. The Congressional Budget Office predicted in January 2020 that the economy would be 1.8% larger in the second quarter of 2021 than it actually was. Third, modest productivity growth and massive inequality marked the economic performance prior to the pandemic. Households struggled with paying their bills, even amid low unemployment before the pandemic hit. Building on the current strong performance to ensure a continued robust recovery also means correcting these imbalances that persisted after the Great Recession from 2007 to 2009. Congress's work in building a strong, inclusive recovery is not yet done.
Passing the Bipartisan Infrastructure Framework (BIF) currently making its way through Congress and the $3.5 trillion budget resolution are key to achieving robust, equitable growth. Those measures will provide public investments in a wide range of infrastructure that has been neglected for too long and that the private sector will not fully finance. Roads, bridges, and access to affordable internet are just some of the investments that will translate into faster innovation, lower costs and higher productivity and economic growth. Congress will also tackle climate change and thus reduce costs of extreme weather events for people and businesses. Lower costs will again translate into faster economic growth over time. It is good to know that the administration and many members of Congress understand that their work is not done with two quarters of remarkably strong growth. American families have waited too long for a return to strong, inclusive long-term economic growth.