Money managers split on gold as a must-have for investment portfolios – The Globe and Mail
Are you a professional financial advisor? Register for Globe Advisor and then sign up for the new weekly newsletter on our newsletter sign-up page. Get exclusive investment industry news and insights, the week's top headlines, and what you and your clients need to know.
Doug Pollitt is a self-proclaimed gold bug. The son of veteran Bay Street gold bug and founder of Pollitt and Co. Inc. – Murray Pollitt – has carried on his father's message that no investment portfolio is truly diversified without a stake in bullion.
"There should be some core bullion holding. It doesn't have to be much. It depends on the portfolio and the circumstances," he says.
As a gold analyst, he carries on a tradition going back thousands of years that views gold as a way to store value over long periods of time, and a hedge against other asset classes through periods of economic turmoil and political strife.
"If gold has one job, it's to do well when nothing else does," Mr. Pollitt says.
It can be difficult to prove or disprove the case for gold as an effective hedge mostly because it's difficult to find a benchmark to measure it against. The price of gold has fallen in relation to the U.S. dollar over the past three years – a period of economic turmoil caused by the pandemic and political strife from Russia's invasion of Ukraine.
But Mr. Pollitt says it's the way the world's major central banks have been dealing with turmoil and strife that will put the shine back on gold. Going back to the global financial crisis of 2008, central banks have taken unprecedented control of the economy in large part by printing more money and lowering trendsetting interest rates to stimulate activity, and then raising them to cool inflation, as is the case right now.
"Gold will really go when people lose confidence in the central banking community's capacity to deal with inflation. We're not there yet," he says.
Mr. Pollitt's advice to advisors is to steer clients toward gold funds with a portion allocated specifically to gold.
"Buying the metal is best," he says. "The fund actually buys gold and it's 100 per cent paid for and segregated from the other holdings."
Mr. Pollitt is less keen on gold derivatives such as the passive SPDR Gold Shares GLD-A exchange-traded fund. He says it's better to own gold producers through active managers who can identify companies that best manage the supply and demand fundamentals behind bullion.
"Gold portfolio managers are going to be way more informed than almost all advisors and individual investors will ever be," he says. "It's a sector where being informed really makes a difference."
Gold's historical contradiction
But Robert Sneddon, founder, president and chief portfolio manager at CastleMoore Inc. in Toronto, says gold is not a place to "hide out. History shows that." As a technical analyst, he charts the past performance of securities such as gold to help determine how they will perform in the future.
In addition to not acting as a hedge against equity market losses during the pandemic and post-pandemic inflation, his charts show gold and gold stocks also failed to move inversely during the technology crash of 2000 or during the 2008 global financial crisis.
"If you look back at 2008, gold went down with the market," he says, adding that in most cases any inverse reaction is short-lived.
"There's a bit of a knee-jerk reaction because of the narrative. That narrative hangs around for a little bit but it doesn't last very long."
Mr. Sneddon adds he doesn't look at gold as any kind of a hedge per se.
"It doesn't actually operate as a hedge. Gold bugs take over the narrative for a bit and when you look at the price action it doesn't match up," he says.
One possible exception, according to Mr. Sneddon, is the U.S. dollar.
"It's usually somewhat inverse. When gold goes up there's usually some level of weakness in the U.S. dollar and when gold goes down there's usually some type of strength in the U.S. dollar," he says.
Gold charts its own course
Regardless, gold-related investments continue as staples in many Canadian portfolios.
"We do it because it's expected of us," says Bill Harris, partner and portfolio manager at Avenue Investment Management Inc. in Toronto. He advises 5 to 6 per cent of his client portfolios be allocated to the sector as a type of hedge against a financial disaster not seen in recent history.
"It's a meltdown hedge. In other words, if things are going really badly, it hedges against that," he says.
However, he considers gold's most valuable attribute is its ability to not move with any other asset class.
"You don't have to buy it as a hedge against disaster. It's just another asset class. It's an uncorrelated asset class. It smooths the portfolio over time," Mr. Harris says.
But gold doesn't do what you want it to do, when you want it, he adds.
"You have to take a 40-year view on your portfolio, which people hate doing," he says.
Perhaps the biggest attribute that sets gold apart from most asset classes – and the elephant in the room for any discussion on the value of gold – is the fact that there's no correlation between its price and its intrinsic value.
Prices for other commodities – such as oil, copper or wheat – are based on demand, which is derived from their functionality. There are a few practical uses for gold, but demand for them doesn't drive its price.
For Mr. Harris, it's a useless point. "I don't try to rationalize it," he says.
For more from Globe Advisor, visit our homepage.
South Korea's Growing Investment Overseas Adding to Won's Pain – BNN Bloomberg
(Bloomberg) — South Korea's growing direct overseas investment is among the factors piling pressure on the won amid its slide to its lowest levels since the aftermath of the global financial crisis.
While the Federal Reserve's rapid policy tightening is the most obvious reason strengthening the dollar against a whole host of currencies across the globe, Korea's foreign direct investment is a lesser-known long-term factor weighing on the won.
Foreign outflows are likely to keep increasing as Korean firms look to expand overseas given the slowing domestic market and pressure from the US to invest more in operations there.
The nation plowed a net $89 billion into economies overseas via direct foreign investment and purchases of stocks and bonds in the 12 months to August, a nine-fold increase from a decade ago, according to the country's balance of payments data.
That has contributed to a depreciation in the South Korean currency. The won recently hit its weakest since March 2009, despite the Bank of Korea stepping in to help curb losses through repeated interventions. The won has been Asia's worst performer after the yen this year.
The possibility of more outflows poses a challenge for a central bank that is increasingly concerned about a weaker won raising import prices and fueling inflation. The BOK meets next week and may need to return to larger rate increases to help support the currency by closing the gap with US rates.
"We used to be worried only about foreigners leaving, but now there's a lot we have invested abroad and we plan to make the case that bringing it back is good for both investors and the national economy," BOK Governor Rhee Chang-yong told lawmakers. "If our overseas investment is repatriated, it gives us more room to not raise rates."
Rhee didn't propose steps to encourage repatriation of investment during his comments. The Finance Ministry on Monday denied a Yonhap news agency report that the government was looking into tax breaks for investors who bring back money after selling shares abroad.
"If overseas investment increases continuously over the long term, excess demand for dollars piles up and eventually serves as a factor raising the currency rate," said Min Kyunghee, a researcher at the Korea Chamber of Commerce and Industry in Seoul. "It seems unlikely the rate will drop sharply even if the Fed eases tightening later depending on economic situations."
Outward Bound
While the more volatile swings of the larger portfolio investment flows typically gain more attention among market watchers, the steadier building up of FDI presents more of a structural weakening factor.
Korea is investing more money overseas compared with many other nations. The country's annual outward FDI as a proportion of gross domestic product is the highest among Asia-Pacific countries tracked by the Organization for Economic Co-operation and Development. Among the Group of 20 nations, it trails only the UK, Germany, Russia and Canada.
In an indication of the increase in operations abroad, sales by Korea's overseas corporate units rose 71% to $368 billion in 2019 from $215 billion in 2010, with key products such as semiconductors, smartphones and cars accounting for almost two thirds of the gain, BOK researchers said.
The growing competition between the US and China is another factor pushing Korean firms to invest overseas, with companies such as Samsung Electronics Co. particularly vulnerable to US pressure because they rely heavily on American technology and equipment to produce semiconductors, batteries and other goods.
Korea's direct investment in the US amounted to a net $28.4 billion in the past year, a near five-fold increase from a decade ago, according to data from the Export-Import Bank of Korea. In the same period, investment in China rose two-fold to $7 billion, the data showed.
Even more Korean money may flow to the US as the administration of President Joe Biden expands efforts to reshore manufacturing. Korea's high-tech firms are pivotal to the American effort to realign Asian supply chains to reduce reliance on China.
In May, Biden visited a Samsung chipmaking plant in Korea and touted Hyundai Motor Co.'s pledge to invest more than $10 billion in the US. Last month when Korean President Yoon Suk Yeol visited the US, the chairman of SK Inc. Chey Tae-won said in Washington that his conglomerate plans to raise investment in the US to more than $50 billion by 2025.
"Direct investment has long-term, structural influence over capital flows," said Choi Don-Seung, an economics professor at Andong National University in Korea. "How the US-China competition plays out will matter to the status of the dollar and how Korea positions itself will be important."
©2022 Bloomberg L.P.
Help clients navigate emotions when making investment decisions
"We can't say, 'If you weren't acting so emotionally, you would be able to make better financial decisions,'" she told attendees at the Investments and Wealth Forum in Toronto on Monday. "Everything we do, including financial decisions, requires emotions as an impetus. So we can't ignore what's going on in this deep region of our brain."
This makes the role of an advisor — someone who can provide an objective, third-party perspective — that much more important. Similar to advisors managing a client's risk, they may need to manage their emotions, Kramer said.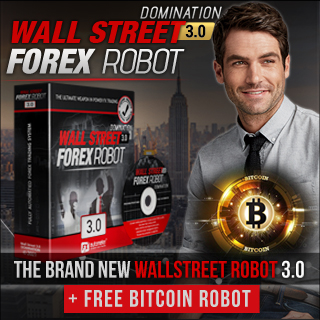 One example of emotions governing investment decisions is the correlations between seasonal affective disorder, investor behaviour and market performance — a phenomenon Kramer and her colleagues have studied for more than 20 years.
Kramer highlighted that traditionally, September and October are poorer-performing months for the market. The S&P 500 has seen a September decline of 7% or more 11 times going back to 1928, according to MarketWatch. While Octobers have performed better than Septembers, significant market crashes, like in 2008, 1987 and 1929, have occurred in October.
Both months are when days begin to shorten in the northern hemisphere, which can dampen moods among the general population. "We all just feel a little more despondent," Kramer said. "The more depressed a person is, the more averse they are to risk, including financial risk."
Kramer said her research has found that the riskiest categories of U.S. mutual funds tend to see large outflows during the fall and winter, when many investors experience increased risk aversion.
Conversely, she has found there tend to be large flows into the safest categories during these times.
Advisors who know about this tendency can educate their clients and help them avoid it.
"If investors act according to their emotions, if they sell risky assets in the fall and buy them back in the spring, they're going to end up worse off. They're leaving a lot of money on the table," she said. "[You] don't want people making investment decisions that is responsive to strong emotional urges."
John Nersesian, head of advisor education with PIMCO, said during another session at the forum that advisors can help manage clients' emotions by presenting them with historical data and evidence about how tumultuous markets in the past occurred and how investors who stayed invested rode the recovery wave.
Advisors should also show empathy to their clients, he said. As an example, advisors should consider revisiting the common phrase "stay the course."
While advisors mean clients should remain invested and take a long-term approach, clients may interpret the phrase differently, Nersesian said.
After hearing the phrase, they may think: "I'm telling my advisor I'm in real pain right now. My portfolio is getting killed. Everything I'm reading suggests this may continue. My advisor doesn't hear me; my advisor is hearing me, but they don't care; [or] my advisor doesn't have anything better to offer me."
Nersesian suggested that instead of telling clients to "stay the course," advisors can reiterate and clarify their clients' concerns, tell the client they will examine potential options and reconnect with them in a week to discuss the best action plan. 

Investment opportunities for observant Muslim clients – Investment Executive
Canadian Islamic Wealth, which launched in 2019, manages about $10 million of investments from 200 Canadian families.
In 2019, 3.7% of Canadians reported they were Muslim, according to Statistics Canada. Mohamad Sawwaf, founder and CEO of Toronto-based fintech and Halal financial service provider Manzil, said Canada's Muslims probably have more than $20 billion in assets to potentially invest.
Rising interest rates have made income-oriented investments more popular, with money flowing into high-interest savings account products and GICs. But Reitberger said there are few Islamic finance choices for income-oriented Canadian retail investors.
One option is Sukuks, which are complex, bond-like instruments that fund land development and generate rental income, Reitberger said. They may also invest in manufacturing or infrastructure such as roads and bridges.
Other options include the Manzil Mortgage Fund and the SP Funds Dow Jones Global Sukuk ETF (NYSE Arca: SPSK), Reitberger added.
Sukuk funds are usually based outside of Canada and often require an up-front investment of more than $100,000, Sawwaf said. There are publicly traded options available (from Florida-based SP Funds for example), but many Canadian clients don't like foreign currency volatility, he said.
Through CI Direct Investing, retail clients can invest in Manzil Halal Portfolios. The portfolio allocates some money to the Manzil Mortgage Fund, an operating-memorandum fund launched as a private placement that earns income from Manzil-provided residential mortgages. The remainder is allocated to the passive U.S. equity-based Wahed FTSE USA Shariah ETF (Nasdaq: HLAL). The higher the client's risk tolerance, the higher the percentage allocated to HLAL, which excludes certain industries such as alcohol, pork production and casinos.
The Manzil Mortgage Fund is a "fixed-income equivalent style fund," Sawwaf said. Investors must give two months' notice if they want to withdraw funds from the mortgage component of Manzil Halal Portfolios, according to CI Financial. It could take up to six months to receive withdrawals, and clients wanting to withdraw more than $20,000 might have to wait a year.
More than 12,000 families are on the wait list to finance their home through Manzil, Sawwaf said. The firm does not charge interest but gives home buyers a choice of a partnership agreement (Manzil shares ownership of the property and sells its share to the client) or an arrangement in which Manzil buys the home and re-sells it to the client at a profit, payable in instalments.
The Manzil Mortgage Fund provides funding to and earns income from those residential mortgages. Manzil self-finances the mortgages from capital raised through the Manzil Mortgage Fund. "You're investing in sharia-compliant mortgages, so every time someone makes a payment on their mortgage, that is going back to the investors," Reitberger said.
Sawwaf said Manzil is developing other solutions for income-oriented investors. The firm is working on an equity-based income fund (which he said could launch by November) focused on dividend-paying value stocks. It's also looking at creating a Halal real estate investment trust and a commercial mortgage fund.