Monkeypox Has Reached BC: What You Should Know – TheTyee.ca
British Columbia's first confirmed monkeypox infection is "an isolated case" and the risk is low, health officials said this week.
Dr. Mark Lysyshyn, deputy chief medical health officer at Vancouver Coastal Health, said the Vancouver resident was a close contact of another person with a confirmed case of monkeypox in Quebec.
Public health is conducting contact tracing and supporting the individual at home.
Canada has confirmed at least 77 cases of the virus, which has broken out in a number of countries where it is not typically seen in recent weeks.
As of Saturday, there were about 780 cases identified in countries outside central and West Africa where it is more common, according to the World Health Organization.
Monkeypox is a disease caused by the monkeypox virus that transmits through close physical contact with sores and lesions, items like bedding, towels and utensils, and respiratory droplets during prolonged, face-to-face contact with someone who is infected.
It is not known to transmit sexually through semen, blood or vaginal discharge, but it can spread through close physical contact during sex.
Symptoms include fever, rash, swollen lymph nodes, open lesions on the genitals and hands and headaches. The symptoms can develop anywhere from five to 21 days after infection, and sores can spread all over the body.
Older people, young babies and people who are immunocompromised are at higher risk for serious symptoms and death.
About three to six per cent of reported cases have resulted in death in endemic countries, according to the World Health Organization. WHO notes this might be an overestimate, as limited testing in those area means many non-fatal cases are not identified.
"Most people with this strain of monkeypox actually don't get very sick and, although it takes a few weeks for the rash to resolve, most people get better on their own," said Lysyshyn.
And the risk of transmission to the general population is low, according to the BC Centre for Disease Control.
"Here in B.C., we don't believe that we have ongoing community transmission. This is an isolated case that's linked to a cluster of cases somewhere else," he said. "But if people are travelling to locations where monkeypox is happening, we want them to practise safe sex and to monitor for symptoms upon their return."
It is very unlikely B.C. will see broader public health measures like COVID-19 pandemic protections because monkeypox transmits differently and much less easily than COVID-19, Lysyshyn said.
"There have been case clusters of monkeypox outside endemic countries before, and there tends to be some transmission, but then it settles down, because basically, people are not in physical unprotected contact with many people over and over again," he said.
The current outbreak has been primarily among men who have sex with men spreading it through close physical contact during sex, he said, which is different from past clusters.
"Presumably, at some point, somebody with monkeypox came to Europe, and then this kind of transmission started happening amongst the community of men who have sex with men," Lysyshyn said. "And so it seems to be spreading within that social and sexual network."
Men who have sex with men are typically overrepresented in official disease reporting because they have excellent health seeking behaviours, according to the WHO. As a result of the devastation of the HIV-AIDS epidemic, they are more likely to notice, report and seek treatment for sexually transmitted infections and other communicable diseases.
Lysyshyn encouraged men who have sex with men and their close contacts to practise safer sex and self-monitor for symptoms. "It's not to stigmatize that community, it's just to let people know who are at that heightened risk."
And if someone believes they have monkeypox, they should isolate themselves from their close contacts and contact public health to get tested.
For the moment, Vancouver Coastal Health is monitoring the situation and conducting contact tracing.
Canada has vaccines available that can protect people who have been exposed against more severe symptoms, which public health will administer to close contacts on a case-by-case basis.
"But if we were to start seeing cases that were spontaneous here in B.C., that had no links to other cases, or to other cases in other locations, that might be more concerning," said Lysyshyn. "And we would have to change our strategy."
*Story updated on June 6 at 10 a.m. to clarify information about how the Monkeypox has spread.

Toronto Public Health hosting pop-up COVID-19 vaccination clinics throughout Canada Day weekend – Toronto.com
Toronto Public Health continues to host summer pop-up vaccination clinics across the city in partnership with Toronto's Canada Day festivals and special events. This is part of Team Toronto's continued efforts to bring COVID-19 vaccination opportunities to places residents live, work and play.
"As people gather to celebrate Canada Day across the city, Team Toronto will be out helping residents get vaccinated against COVID-19 and keep their vaccinations up to date," said Mayor John Tory. "We have made such progress thanks to our world-leading vaccination efforts, and that's why we're continuing to work throughout this holiday and into the summer to help deliver vaccine doses."
TPH will host the following vaccination clinics in early July:
• High Park Canada Day Festival at High Park, 1873 Bloor St. W., Friday, July 1, 10 a.m. to 2 p.m.
• East York Canada Day Festival at Stan Wadlow Park. 373 Cedarvale Ave., Friday, July 1, 11 a.m. to 5 p.m.
• Canada Day event at Mel Lastman Square, 5100 Yonge St. Friday, July 1, 2 to 7 p.m.
• CIMA Mayor's Cricket Trophy event at Sunnybrook Park, 1132 Leslie St. Saturday, July 2, 9 a.m. to 4 p.m.
• Lakeshore Ribfest at 1 Colonel Samuel Smith Park Dr. Saturday July 2 and Sunday, July 3, 11 a.m. to 6 p.m.
• Afrofest at Woodbine Park, 1695 Queen St. E. Saturday, July 9 and Sunday, July 10, 1 to 7:30 p.m.
• Dragon Boat Challenge (GWN Sport Regatta) at Marilyn Bell Park, 1095 Lakeshore Blvd. W. Saturday July 9, 8:30 a.m. to 3:30 p.m.
These family-friendly and youth-friendly clinics will provide first, second, third, fourth and children's COVID-19 doses to eligible residents age five and up on a walk-in basis, with no appointment or health card required. Pfizer and Moderna vaccines will be offered by TPH nurses, who will also answer COVID-19 and vaccine-related questions.
Residents can continue to get vaccinated at city-run immunization clinics, primary care offices and more than 525 pharmacies. A full list of clinic locations and hours is available on the City's COVID-19: Where to Get Vaccinated webpage.
As of Monday, July 4, the city-run immunization clinic at Metro Hall will operate Monday to Friday noon to 6 p.m. and Saturday and Sunday 10 a.m. to 4 p.m. Residents can find a pharmacy offering COVID-19 vaccination by using the Government of Ontario's COVID-19 pharmacy vaccine locations webpage.
All eligible residents are encouraged to get their third and fourth dose as soon as possible. As with vaccines for other diseases, people are protected best when they stay up to date. COVID-19 vaccines have been scientifically proven to lower the risk of illness, hospitalization and death while protecting oneself, loved ones and the community, and residents with three doses had the lowest rates of hospitalization, ICU and death over any other level of vaccination.
Style File: Smart sunscreens – Montreal Gazette
Postmedia may earn an affiliate commission from purchases made through our links on this page.
Article content
Sunscreen is always a good idea.
Article content
Skin cancers are the most common forms of cancer in Canada, according to Statistics Canada. And severe sunburns are noted as "an important risk factor for melanoma and non-melanoma skin cancers," according to the agency.
With this in mind, it's important to slather, smooth, spray — or whatever your chosen format of sun protection may be — this summer.
Here are four smart sunscreen options to consider adding to your daily sun-protection plan:
Tint time
From the French brand La Roche-Posay, this "ultralight" sunscreen formula features a universal tint to match most skin tones. See you later, face makeup. The Anthelios Mineral Tinted Ultra Fluid boasts a sun protection factor (that's the SPF) of 50, thanks to 100 per cent mineral filters. Suitable for sensitive skin, the broad-spectrum sunscreen — it blocks both UVA and UVB rays, is sweat resistant and water resistant for up to 40 minutes.
Article content
$35.95 | Shoppers Drug Mart, Laroche-posay.ca
Double duty
This advanced sunscreen formula from Shiseido acts as a moisturizer, sunscreen and face primer all-in-one formula. The Urban Environment Oil-Free Sunscreen has an SPF of 42 and features skin-loving ingredients such as spirulina and hyaluronic acid to hydrate and smooth skin while broad-spectrum UV filters protect against ultraviolet rays.
$45 | Sephora, Shiseido.com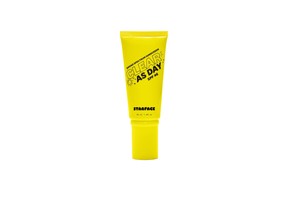 Smooth operator
Perfect for those who struggle with acne, this Clear as Day SPF 46 from the brand Starface is vegan and cruelty-free, while also being oil-free and non-comedogenic. The fragrance-free formula features a unique gel texture and is completely clear so there's no fear of a white cast on skin. Water resistant for up to 80 minutes, so you can spend a little extra time splish-splashing about.
$32 | Starfaceworld.ca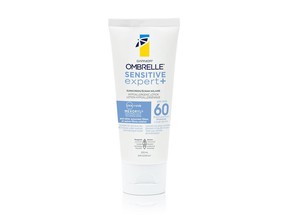 All-over option
Sun protection doesn't stop at the face, neck and décolletage. Introduce head-to-toe coverage to your summer routine with the Garnier Ombrelle Sensitive Expert Body Lotion SPF 60. The hypoallergenic sunscreen formula features broad-spectrum coverage, is fragrance-free, dermatologist-tested, non-comedogenic and water resistant for up to 80 minutes. Plus, the lotion formula is easy to apply, and absorbs quickly.
$24.99 | London Drugs, Londondrugs.com
Mysterious staggering disease in cats down to previously unknown virus – New Scientist
A previously unknown rustrela virus might be the cause of a staggering disease that affects cats in some parts of Europe
The cause of a brain disease in cats that makes them develop symptoms such as staggering is a previously unknown virus, a study suggests. The pathogen is a rustrela virus and is probably carried by wood mice.
The findings show that rustrela viruses are more diverse and widespread than previously thought, according to Kaspar Matiasek at the Ludwig Maximilian University of Munich and his colleagues. They write that the viruses might cause neurological diseases in other mammals …