MUHC opens Quebec's first multidisciplinary referral centre for endometriosis
Montreal, March 28, 2023 – The McGill University Health Centre (MUHC) is proud to launch Quebec's first multidisciplinary referral centre for multisystem endometriosis. EndoCARES, or the Endometriosis Centre for the Advancement of REsearch and Surgery, aims to provide patients suffering from pain and infertility due to endometriosis with timely access to specialized diagnostic imaging, followed by multidisciplinary care based on individual needs.
Endometriosis is an inflammatory condition where endometrial-like tissue (similar to the inner lining of the uterus) grows outside of the uterus. Affecting about 1 in 10 women of reproductive age, it commonly causes infertility and debilitating pelvic pain, often severe enough to limit a woman' s ability to carry out normal daily activities.
"While half of women with infertility and up to 70 per cent of those with chronic pelvic pain have endometriosis, studies show an average delay of seven years from the start of symptoms to diagnosis," explains Dr. Togas Tulandi, chief of the Department of Obstetrics and Gynecology at the MUHC. "EndoCARES aims to significantly reduce this delay by uniting a team of gynecologic surgeons specialized in minimally invasive surgery – more specifically, in the removal of endometriosis lesions – along with other specialists, such as bowel surgeons, urologists, radiologists and fertility specialists, in a single patient-centered clinic."
EndoCARES specialists come together regularly to discuss complex surgical cases and devise the best treatment strategies to offer patients. Meanwhile, a dedicated nursing staff provides continuity of care for the patients by facilitating the coordination of care between specialists and monitoring post-operative recovery following complex surgeries.
A centre of excellence
Drs. Dong Bach Nguyen and Andrew Zakhari, co-directors of the centre, both pursued additional training at renowned endometriosis hubs in Europe after completing minimally invasive surgery fellowships in Ottawa and Toronto respectively. As a result, patients treated at EndoCARES now benefit from innovative surgeries specific to endometriosis not previously offered in Quebec. "In Europe, several countries have established centres of excellence to provide specialized care to patients affected by endometriosis. Training in these centres allowed us to bring back not only new surgical techniques, but also the foundations to build an endometriosis referral centre for women with multi-organ endometriosis in Quebec," explains Dr. Nguyen.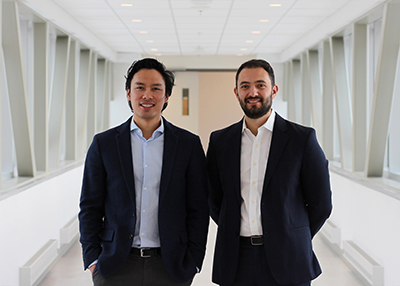 "The primary objective of this centre is to provide women with severe endometriosis affecting other organs like the bladder,bowel or diaphragm, with dedicated surgical and radiological expertise," says Dr. Zakhari. Along with Drs. Srinivasan Krishnamurthy, Fady Mansour, Jessica Papillon-Smith and Togas Tulandi, this team of surgical gynecologists is committed to improving the care of Quebec women suffering from endometriosis.
Many questions remain unanswered
"Today, we still do not understand the exact cause of endometriosis, nor do we have a cure," explains Dr. Tulandi, who is also an associate investigator at the Child Health and Human Development Program at the Research Institute of the MUHC.
Moving forward, EndoCARES aims to enhance basic, epidemiological and clinical research in endometriosis with the establishment of a patient registry that will function as a database for future research. Additionally, the program will facilitate international networking, collaborative research and the standardization of clinical practice through the exchange of ideas and experiences.
EndoCARES' state-of-the-art clinical care and forthcoming research are made possible in part by generous donations made to the MUHC Foundation, which has pledged to raise $700,000 in support of personnel and equipment for the EndoCARES program.
"Endometriosis is very common and yet, so many women endure years of pain before receiving a diagnosis. This is completely unacceptable. The MUHC Foundation is proud to support the EndoCARES program, because it will change women's health care for the better and reduce the pain and uncertainty so many women endure," says Julie Quenneville, president and CEO of the MUHC Foundation.
Someone to reach out to
It took five long years before Anisa Gjoka was referred to Dr. Andrew Zakhari and diagnosed with stage 4 endometriosis at 25 years old. "On February 8, 2021, in the middle of a pandemic, I finally had my surgery," recounts Anisa. "After a four-hour surgery, and with only four small incisions, they were able to carefully remove the endometriosis lesions, leaving all of my organs intact!"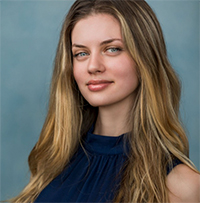 Today, at 28 years old, Anisa maintains a pain-free lifestyle, something that seemed unimaginable before entering under the expert care of Dr. Zakhari. "It gives me great peace of mind to know that EndoCARES exists – that there is finally someone for me to reach out to whenever I'm in need, and that the young women experiencing their first symptoms will be spared years of suffering and will be cared for by a multidisciplinary team of experts, all in one place."
-30-
About the McGill University Health Centre
The McGill University Health Centre (MUHC) is one of the world's foremost academic health facilities. Building on the tradition of medical leadership of its founding hospitals, the MUHC provides exceptional multidisciplinary patient-centric care in French and in English. Affiliated with the Faculty of Medicine and Health Sciences of McGill University, the MUHC continues to shape the course of adult and pediatric medicine by attracting clinical and research expertise from around the world, assessing the latest in medical technology, and training the next generation of medical professionals. In collaboration with our network partners, we are building a better future for our patients and their families; for our employees, professionals, researchers and students; for our community and above all, for life. www.muhc.ca
Media contact:
Rebecca Burns
McGill University Health Centre
[email protected]
514-929-1329
HIV stigma index researchers look for Manitobans with positive diagnoses to share experience – CBC.ca
Manitoba researchers looking for people to take part in a national HIV Stigma Index project are only about halfway to their goal of hearing from at least 75 people living with a positive diagnosis.
The international peer-driven research project helps understand the stigma associated with HIV and supports those living with a diagnosis.
"I wouldn't say that anybody ran out and said 'I'm gonna go get HIV today and see how that happens.' Things happen to people and it's our duty as human beings to support people no matter what they're going through," research co-ordinator Arthur Miller told CBC Information Radio Wednesday.
The Canadian HIV Stigma Index is a community-led and community-based research study, part of the international implementation of the People Living with HIV Stigma Index project
Participants are interviewed by another person living with a positive diagnosis. Interviews are about an hour-and-a-half long and can be done in person, by phone or through a video conferencing platform, said Miller, a Mi'kmaw HIV activist based out of Nova Scotia and research co-ordinator of the project with REACH Nexus, under the MAP Centre for Urban Health Solutions at Unity Health Toronto.
The national project has been done in Ontario, Quebec, Atlantic Canada and British Columbia, and this is the second time it's being done in Manitoba, with an updated survey.
Researchers collect information related to stigma, discrimination and human rights, with the aim of better understanding the social determinants and stigma across systems like health care, schools and legal fields. The research aims to help people develop supports and policies at both local and national levels.
Peer-driven aspect crucial
Jared Star, a research manager at Winnipeg's Nine Circles Community Health Centre, which specializes in HIV prevention and care, said the HIV Stigma Index's peer-driven aspect is crucial for participants.
"They know that they won't be judged," he said. "They won't have to explain situations and details that come naturally for them, because they're talking to somebody with the same experience."
Star is also a research consultant and PhD student with expertise in sexual health, alongside his work with Nine Circles, which is working closely with Miller on the project.
"It's better for the study if we can collect the data in a shorter period of time, but because it's qualitative research, it tends to take longer than a survey," said Star. "But the more we can get up front and faster, the better."
Star said the information gained from the project will help people move from a place of supporting and sustaining stigma to actively challenging and resisting it.
"I think if we do a good job and we're able to get that information and then develop interventions that target stigma, we will be able to contribute to a reduction in HIV infections in Manitoba," he said.
Education key to understanding
Much more is known about HIV now than 30 years ago — like how to prevent transmission and that it's no longer a death sentence.
With proper care, people who are HIV positive can lead long, healthy lives.
Miller said education is key and pointed to the fact that many don't understand somebody with an undetectable viral load who adheres to treatment can't transmit HIV through sexual intercourse.
"This is big for people with HIV," he said. "For me, it felt like I got part of my life back."
Manitobans willing to share their experiences through the HIV Stigma Index project can contact Miller at arthur.miller@unityhealth.to or by phone at 1-877-347-1175 to begin the process.
"The great thing about this study is we're building this network of people living with HIV," Miller said. "You're going to be talking with someone living with HIV, so they can relate and share some experiences."
May 27, 2023 coronavirus update for Oakville – Oakville News
This is Oakville's coronavirus update for Saturday, May 27, 2023. New, active cases of COVID-19 in Halton have nearly doubled for the second week in a row, and outbreaks at local long-term care homes are growing.
Oakville is reporting 22 new cases this week, about the same as the week before. But these last two reports from Halton regional health are the highest numbers of new cases in months – and active cases are now trending upwards by 50-100% weekly.
The outbreak that opened earlier this month at Oakville's West Oak Village long-term care home has been contained to the Harbour floor. But there are two new outbreaks that have opened this week in other parts of Halton, including one at Oakville's Northridge home on the Chisholm floor.
Halton continues to fall behind on our booster shots: only 1 of every 10 people in Halton have a full series of immunization, and the percentage of residents with outdated immunization has grown every week since the start of 2023. Among those 40 and under, those fully immunized is now below 5%.
The United States this week has said they and the CDC will no longer be tracking new, aggregate daily COVID-19 cases and deaths or new nationwide testing data.
The World Health Organization (WHO) has declared that after more than three years, the COVID-19 global health emergency is now over. WHO has determined that "COVID-19 is now an established and ongoing health issue which no longer constitutes a public health emergency of international concern (PHEIC)."
765 million cases of COVID-19 have now been recorded worldwide since the start of the pandemic; 6.9 million people have died.
**Vaccine booking: Fourth doses (second booster doses) of vaccine are now available for anyone in Halton age 5 and up, though fourth doses must be at least five months since your last dose and 90 days since having COVID-19.
Halton continues to book first and second-dose vaccinations for all residents age six months and older, plus third-dose boosters for anyone age 5 and up.
**CLICK HERE to book a first, second, third or fourth vaccination appointment at a Halton Region vaccine clinic
Oakville COVID-19 Update:
22 new cases of COVID-19 have been reported (1 less than last week)
2 people were hospitalized (2 less than last week)
No new deaths (same as last week)
2 active outbreaks in Oakville – plus 1
Halton COVID-19 Update:
88 new cases of COVID-19 (32 more than last week)
3 people were hospitalized (2 less than last week)
No new deaths (same as last week)
5 active outbreaks in Halton – plus 2
Vaccinations in Halton Region:
At least 1.56 million doses have been administered in Halton
93% of Halton residents have at least two doses (the primary series)
10% of eligible Halton residents (age 12+) are up to date on their booster shots (have had the primary series and a booster dose in the last six months)
53% of eligible residents have a primary series and a booster more than six months ago
Ontario COVID-19 Update: (last updated as of April 15, 2023)
There have been 1.60 million cases in Ontario to date
16,404 deaths to date (+36 this week)
812 people are in hospital with COVID-19 (+29 this week)
There are 80 people in ICU (+6 this week)
Summary of provincial vaccinations
Canadian COVID-19 Update:
Canada has had 4.56 million cumulative cases of COVID-19
There are 559,100 active cases in Canada (+1,600 this week)
2,936 people are currently in hospital (-40 this week)
There are 50,367 deaths to date (+18 this week)
82.70% of Canadians are fully vaccinated (+0.0015%)
Global COVID-19 Update:
As of May 11, 2023, the United States is no longer tracking new, aggregate daily cases and deaths or new nationwide testing data
U.S. cases to date are now above 105 million; 1.13 million have died
Only 17.0% of Americans are up-to-date with all recommended vaccine booster doses
766.89 million people worldwide have been diagnosed with COVID-19 since the pandemic started; 6.93 million people have died
The evidence is clear: vaccination (including all recommended booster shots) is still the best way to be protected. Local, provincial, national and international health units affirm the same data that Canada's approved vaccines effectively protect you from COVID-19 and significantly reduces your risk of getting sick, going to the hospital, and dying from the disease.
Pictured right is a graph from Halton region last year showing how dramatically your risk of getting sick or being admitted to hospital is when vaccinated – numbers that have remained consistent since vaccine deployment began in early 2021.
Sources:
Meet Dr. Medhi Aloosh, Windsor and Essex County's new medical officer of health – CBC.ca
The Windsor Essex County Health Unit (WECHU) has a new medical officer of health in Dr. Mehdi Aloosh.
Dr. Aloosh takes the reins from former acting Medical Officer of Health Dr. Shanker Nesathurai, who held the position for more than a year. Dr. Aloosh comes to Windsor and WECHU from Hamilton, where he obtained his training in public health as well as preventative and family medicine at McMaster University. He also has a Master's degree in epidemiology from McGill University.
Prior to joining WECHU, he was a physician at Public Health Ontario, a practising family doctor and involved in research and teaching at McMaster University.
Dr. Aloosh joined CBC Windsor's Katerina Georgieva to discuss why he chose Windsor and his priorities for public health in the region.
Thanks for being here, Dr. Aloosh. This is a really great opportunity for people to get to know you a little bit better. So tell us why you wanted to take on this role.
When this opportunity arose in Windsor Essex county, I contacted [former medical officer of health] Dr. Ahmed and Dr. Nesathurai, who I knew in the past and I asked their opinion. They gave me very good information in terms of how the organization is working, the culture in the organization and Windsor-Essex County.
I learned that there are excited workers, very knowledgeable people working in the health unit also I learned about the collaboration with the university which brings research into public health work. Also knowing about the socioeconomics of the region. There are lots of things happening: the mega hospital, lots of new Canadians will come to the region. So all of those things led to that decision.
We know that COVID-19 has been at the forefront for the last few years. For you now in this role moving forward, what is the biggest health issue for you?
As you mentioned COVID-19 has affected all of the individuals, businesses, all of the people and communities. Going forward making sure that COVID is under control. I think there are other priorities: sexually transmitted diseases are on the rise in Ontario and Windsor-Essex County, we are seeing things that we were not seeing in the past. We see the opioid crisis and also mental health issues, vaccinations. All of those sorts of things are some examples of my priorities going forward.
During your first board of health meeting, you spoke at length about (human papillomavirus) HPV. Can you talk about why that's so important for you to get that message out there?
HPV can several types of cancer — cervical cancer, oral cancer, penile cancer, lots of different cancers. We have a vaccine for that and we can eliminate those cancers and we can protect our kids and our young adults by vaccination in a school year that's free and I think that we should invest in that, we should work together to do that vaccination and protect population.
There are other aspects to this conversation, which is doing safe sexual behaviour, doing screening, pap smear, those sort of things. So these are other discussions that we can have beside a vaccination.
What is the uptake on the vaccine for HPV in our region?
It's around 60 per cent, which is really good for our school age. But the evidence and some of the research shows that if we keep that over 90 per cent besides other activities like screening and treatment we can save 200 lives just for cervical cancer in Ontario and other issues like genital warts.
It's not just cancer, it's lots of things around it and we can prevent that.