Musk says first orbital flight for moon rocket scheduled for early 2022 – Japan Today
Elon Musk says the Starship developed by his company SpaceX and selected by NASA for the Americans' return to the moon would attempt its first orbital flight early next year.
"We'll do a bunch of tests in December and hopefully launch in January," Musk said Wednesday in a talk for the National Academies Space Studies Board.
"There's a lot of risk associated with this first launch," he said. "So I would not say that it is likely to be successful, but I think we will make a lot of progress."
Starship has already made several sub-orbital flights. After multiple tests that ended in impressive explosions, SpaceX finally succeeded in landing the spacecraft, which is designed to be reusable.
For the upcoming orbital test, it will be decked out with an ultra-powerful first stage dubbed Super Heavy.
Authorization from the U.S. Federal Aviation Administration is expected "around the end of the year," Musk said.
The billionaire entrepreneur — who also founded electric carmaker Tesla — said he hoped to have completed the launch pad and launch tower this month, before carrying out a series of checks.
After the proposed January test launch, he aims for a dozen additional launches or more through the end of 2022.
He said Starship would be operational to transport loads outside the framework of tests "in 2023."
U.S. space agency NASA is betting on Starship to become the lander used as part of its Artemis program to take humans back to the moon, in 2025 at the earliest.
But the SpaceX chief has even bigger dreams for this "biggest rocket ever designed."
"What we're aiming to develop with starship is a generalized means of transporting large amounts of mass or people… anywhere in the solar system," he said.
In his hour-long speech broadcast live on YouTube, the founder of SpaceX hammered home his ambitious vision: "In order for life to become multi-planetary, we'll need maybe 1,000 ships."
The overarching goal of SpaceX "has been to advance space technology such that humanity can become a multi-planetary species and ultimately a spacefaring civilization," he said.
"Long term it's essential for preserving the light of consciousness," because, he said, ultimately something will happen to Earth, either a natural or man-made disaster, to end civilization on the planet.
© 2021 AFP
Kyhytysuka: A pure carnivorous `fish lizard` from 130 million years ago discovered – WION
The 130-million-year-old hypercarnivore Kyhytysuka, often known as the "Fish Lizard," has been unearthed.
A remarkable 130-million-year-old swordfish-shaped marine reptile fossil reveals the emergence of hypercarnivory in these last-surviving ichthyosaurs.
A group of multinational researchers from Canada, Colombia, and Germany have unearthed a new prehistoric marine reptile.
The specimen is a brilliantly preserved meter-long skull from one of the few remaining ichthyosaurs — prehistoric beasts that look alarmingly like live swordfish.
According to researchers, this new species reveals the entire picture of ichthyosaur evolution.
This species, according to experts, originates from a crucial transitional era in the Early Cretaceous.
The Earth had emerged from a comparatively cold phase, sea levels were increasing, and Pangea, the supercontinent, had been split into northern and southern territory.
There were additional worldwide extinction events near the end of the Jurassic, which altered marine and terrestrial ecosystems.
(With inputs from agencies)
Scientists in Chile discover fossils from dinosaur with 'unique' tail – TRT World
The new species has something never seen before on any animal: seven pairs of "blades" laid out sideways like a slicing weapon.
Scientist have announced that fossils found in Chile are from a strange-looking dog-sized dinosaur species that had a unique slashing tail weapon.
Chilean paleontologists on Wednesday presented their findings on a dinosaur discovered three years ago in Patagonia which they said had a highly unusual tail that has stumped researchers.
"The tail was covered with seven pairs of osteoderms … producing a weapon absolutely different from anything we know in any dinosaur," said Alexander Vargas, one of the paleontologists, during a presentation of the discovery at the University of Chile.
"That was the main surprise," Vargas added. "This structure is absolutely amazing."
The osteoderms – structures of bony plaques located in the dermal layers of the skin – were aligned on either side of the tail, making it resemble a large fern.
The remains of the Stegouros elengassen were discovered during excavations in 2018 at Cerro Guido, a site known to harbor numerous fossils, by a team who believed they were dealing with an already known species of dinosaur until they examined its tail.
Biogeographic link
Paleontologists have discovered 80 percent of the dinosaur's skeleton and estimate that the animal lived in the area 71 to 74.9 million years ago. It was about two metres (almost seven feet) long, weighed 150 kilograms (330 pounds) and was a herbivore.
According to the scientists, who published their research in the journal Nature, the animal could represent a hitherto unknown lineage of armored dinosaur never seen in the southern hemisphere but already identified in the northern part of the continent.
"We don't know why (the tail) evolved. We do know that within armored dinosaur groups there seems to be a tendency to independently develop different osteoderm-based defense mechanisms," said Sergio Soto, another member of the team.
The Cerro Guido area, in the Las Chinas valley 3,000 km (1,800 miles) south of Santiago, stretches for 15 kilometers. Various rock outcrops contain numerous fossils.
The finds there allowed the scientists to surmise that present-day America and Antarctica were close to each other millions of years ago.
"There is strong evidence that there is a biogeographic link with other parts of the planet, in this case Antarctica and Australia, because we have two armored dinosaurs there closely related" to the Stegouros, said Soto.
READ MORE:
'Hell Heron': England's Isle of Wight home to two new dinosaurs species
Source: TRTWorld and agencies
Arctic could see more rain than snow in 30 years, study suggests – Eye on the Arctic
Increased rain detrimental to foraging Arctic mammals like caribou, reindeer, muskox
There could be more rainfall than snow in the Arctic in as little as 30 years because of the world's changing climate, according to a new study that predicts the transition will happen decades earlier than previously anticipated.
The change is expected to happen sometime between 2050 and 2080, says research led by the University of Manitoba and published in the journal Nature Communications. Previously, the transition to a rain-dominated Arctic was expected to happen somewhere between 2070 and 2090.
Lead author Michelle McCrystall, a postdoctoral fellow at the university's Centre for Earth Observation Science, said more than 50 per cent of precipitation in the Arctic falling as rain instead of snow will have "global implications" and a "very direct impact" on Indigenous people throughout the Arctic.
The biggest precipitation changes, she added, will happen during the fall. Predominant snowfall and snow precipitation is still expected in the winter months, even by the end of the century.
Some regions will make the transition earlier than others, she explained, based on their temperatures and proximity to the North Pole.
The study's projections stem from an aggregation of data from around the world.
McCrystall said the 2050 to 2080 range in which the transition could happen reflects the variability of all the data that was used, but the average points to it happening, more specifically, around the year 2070.
Animal starvation
McCrystall said more rain in the Arctic would also lead to more rain-on-snow events — when rain falls onto an existing snowpack and freezes, forming ice layers either on the snow or within it — which would be "very damaging" for foraging mammals like reindeer, caribou and muskox.
Because of that ice, foraging animals will have a harder time reaching the grassland that lies beneath it.
"It can cause a huge starvation and die off in a lot of these populations," she said.
Mark Serreze, a co-author of the study and the director of the National Snow and Ice Data Center in Boulder, Colo., said in a statement "the Arctic is changing so fast that Arctic wildlife might not be able to adapt.
"It's not just a problem for the reindeer, caribou and muskox, but for the people of the North that depend on them as well."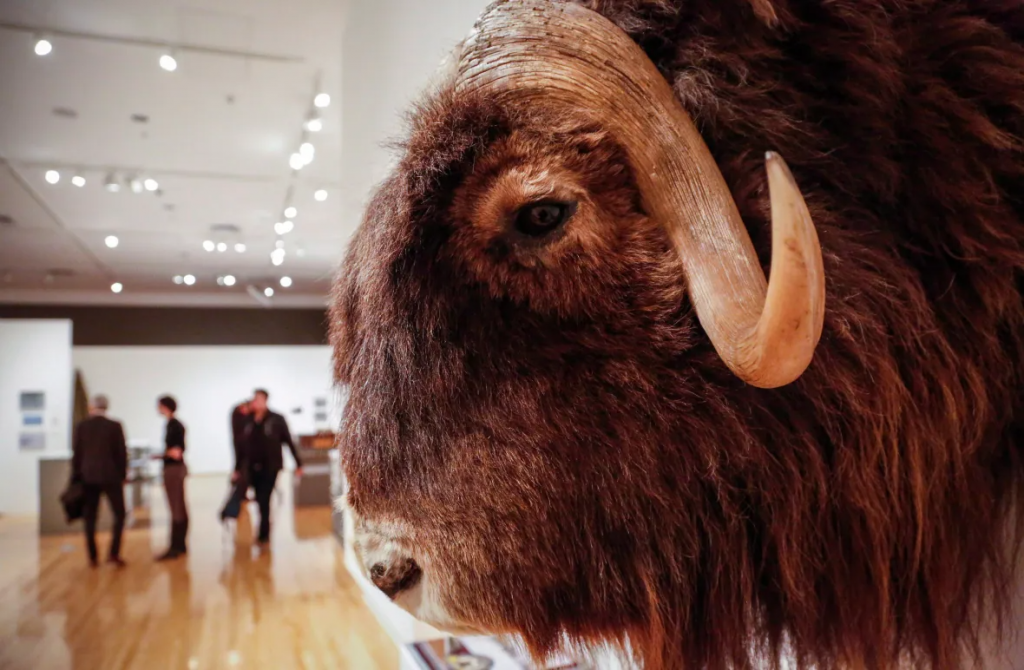 Kent Moore, a professor of atmospheric physics at the University of Toronto, who is outside of the research team, told CBC News that rain-on-snow events would also cause "incredible" stress on hairy animals like muskox.
"If it rains and then it freezes, then they get a kind of frozen ice on their body, and that can be very, very stressful for them. They can lose heat more rapidly."
Transition likely to happen in our lifetime, study predicts
Moore said he's not surprised the Arctic will see more rainfall in the future, but he is surprised when the researchers predict the transition to more rain than snow is going to happen.
"A couple of decades is pretty significant," he said. "Animals have to adapt quick, but we also have to adapt quicker. And that's always a challenge, that adaptation," he said.
Walt Meier, a senior research scientist at the University of Colorado Boulder's National Snow and Ice Data Center, who is also not one of the study's authors, said a difference of a few decades means that this transition is more likely to happen in the lifespan of current generations.
"It becomes, for a lot of people, not something that maybe my children or grandchildren will see, but something I may very well live to see," he said, adding that he, too, was not surprised by the new prediction.
Rising sea levels, thawing permafrost
Meier and McCrystall both said an increase in Arctic rainfall would contribute to rising sea levels, particularly because it will cause more glaciers along the coast of Greenland to fall into the water.
Rain fell on the summit of Greenland — a location where precipitation has previously always fallen as snow or ice — for the first time on record this year.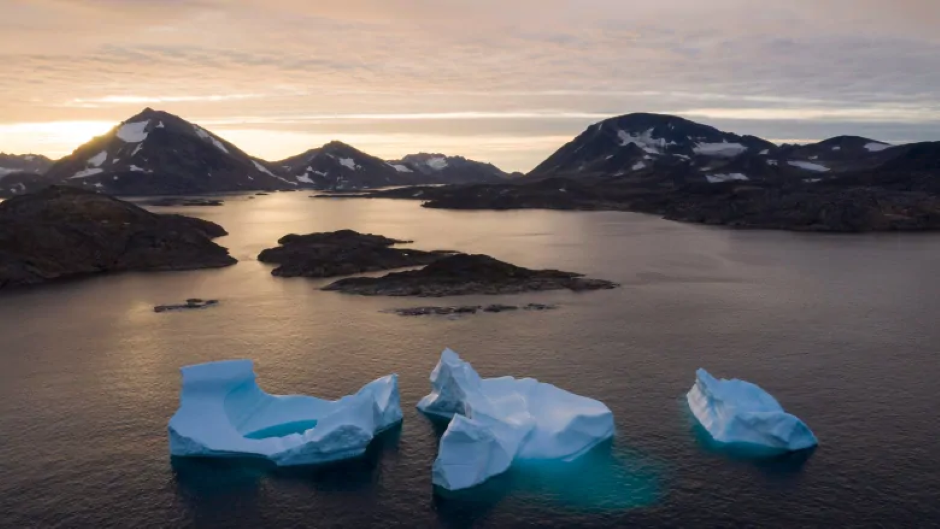 The rain could also lead to permafrost thaw, said McCrystall.
"With more warming and more rainfall, that kind of percolates through the soil and will allow the soil to warm up," she said. Permafrost stores carbon, she pointed out, and if it thaws "you'll get a lot more greenhouse gases that will be emitted into the atmosphere."
McCrystall said that increase in carbon creates a negative impact, because carbon emissions contribute to the further warming of the atmosphere.
"Changes that happen in the Arctic don't really stay within the Arctic," she said.
Though she doesn't see her research as a call to action, McCrystall wants to see people putting more pressure on politicians to make tangible changes that will have big impacts in the fight against climate change.
The research team, which also included members from University College London, University of Colorado Boulder, University of Lapland and the University of Exeter, said that if the world is able to remain below 1.5 C of global warming, the transition to a rainfall-dominated precipitation might not happen in some Arctic regions.
But, if the world remains on its current trajectory, the transition is likely.
Related stories from around the North:
Canada: October saw 'extraordinary, record-setting heat' in parts of Arctic Canada, CBC News
Finland: Cold weather perfect to pioneer electric aviation says Finnair, Yle News
Greenland: Greenland to join Paris climate agreement, Eye on the Arctic
Norway: Deep freeze in Arctic Europe sends power prices soaring, The Independent Barents Observer
Russia: Russia's Arctic coast warmest since records started says weather service, The Independent Barents Observer
Sweden: Sweden aims to be 'role model and bridge builder' on climate change, Radio Sweden
United States: Author Q&A – Welp: Climate Change and Arctic Identities, Eye on the Arctic