My 2020 Investment Lesson: The Peril of Overconfidence – Morningstar.ca
My Belief
On Feb. 19, 2020, the S&P 500 closed at a record high. It then dropped by 34% over the next five weeks.

That loss did not surprise me. By late February 2020, Japan had announced that it would close its schools for the following four weeks. Shortly thereafter, the Italian government locked down one fourth of the country. Clearly, those stoppages were merely the beginning of the economic problems; the rest of the developed world would soon follow suit. Such shutdowns would cause financial carnage.
Economists then were talking mostly about second-quarter effects, but I thought that the damage would linger. The global economy would not return to full strength for many months, if not years. What's more, I knew that over the past century, the S&P 500 had declined by more than 30% on five occasions, without once reaching its previous high within the next 18 months. Sure, stocks would eventually rebound–they always do–but surely the process would be halting.
At best, I figured, U.S. equities would bounce about their March lows. At worst, they would fall further. Either way, the next bull market wouldn't arrive anytime soon. Those with faith in their hearts and cash in their wallets need not rush to invest. There would be plenty of opportunity to buy stocks at their new, lower prices. Of this I was as certain as I have ever been about the investment markets.
Reality Intrudes
Pride goeth before destruction, and a haughty spirit before the fall. Never had I been so confident in my stock-market expectations–and rarely had I been so wrong. The S&P 500 immediately staged a powerful rally, surpassing its previous high by August, then adding another 15% during the next six months. Not only had I not envisioned such an event, I had not even imagined it.

The problem wasn't with what I knew. My economic forecast was correct. As I had expected, although third- and fourth-quarter gross domestic product rebounded from second-quarter levels, they remained below that of the first quarter. The destruction wrought by COVID-19 on both economic output and employment exceeded that which had been forecast in March. Neither was my stock-market history faulty. The numbers were accurate.
But for other reasons, this time was different. During previous bear markets, stocks would rally briefly, then retreat as sellers appeared, seeking to profit from the temporarily higher prices. Two steps forward, one step back. In 2020, though, the optimists overwhelmed the pessimists. Rapidly, investors worried not about being caught by the market's retreat, but instead forgoing its gains.
Why Equities Recovered
The market's resilience owed to three primary causes, each of which I had considered. But I had not realized their full implications.
1) Structural Strength
Demand shocks, such as that caused by the COVID-19 virus, shove teetering economies over the edge. If the system is wobbly, because corporations are overinvested, or consumers heavily indebted, or banks poorly capitalized, then the shock reverberates. The effect spreads far beyond its original impact.
Such was not the case in 2020. Although the economy was in its 11th year of expansion, companies were not extended, because they (somewhat notoriously) had cut back on their capital investments. Neither were consumers. Adjusted for inflation, mortgage debt was well below its 2007 peak, and delinquency rates on other forms of consumer debt had declined. Finally, banks had greatly improved their balance sheets since the global financial crisis.
This isn't, of course, to deny that tens of millions of households have suffered from COVID-19-related slowdowns. However, those problems have not caused systemic failures. Few large companies have been forced to declare bankruptcy, and the banks remain solvent.
2) Federal Intervention
The U.S. government's response to slumping stock prices was swift and powerful. The Federal Reserve promptly slashed short-term interest rates to just above zero, while announcing that it would purchase an unprecedented variety of investments. Meanwhile, U.S. Congress passed the US$2.2 trillion CARES Act. With each financial crisis, the government intervenes ever more aggressively.
Whether such intercessions courted future disaster, by suggesting to equity investors that federal officials would inevitably rescue them, has been hotly debated. What isn't up for question are those actions' immediate effects. By flooding money into the system, the government raised stock-market demand, and thus succeeded in its attempt to support equity prices.
3) Weak Competition
Low interest rates stimulate spending economic activity, but they wouldn't much help stock prices if bond yields were steep. Last March, the dividend yield on S&P 500 stocks hit 2.3%–modestly above its recent averages, which have hovered near 2%, but not attractive by historical standards. However, with yields on 10-year U.S. Treasuries dropping as low as 0.60%, that dividend payout was relatively high.
Quietly, 10-year yields have doubled since that time, while those of 30-year bonds have climbed above 2%. With the stock-dividend rate shrinking due to market gains, the income from holding equities now roughly matches that of investing in Treasuries. So far, stocks have resisted the challenge from rising bond yields, but if fixed-income yields keep increasing, they eventually will buckle.
Last spring, I realized that almost nobody can successfully forecast the direction of the stock market. Over the years, I had seen enough market-timers and tactical allocators fail to appreciate the enormity of the task. I also recognized that economists have enough difficulty estimating the next quarter's GDP growth, never mind what will occur in 12 months' time.

Yet, despite my experience, I deceived myself into believing that I possessed special insight. That happened because the market behaved as I expected during the early days of the COVID-19 crisis, thereby leading me to overestimate my abilities. It mattered not if I understood the problem relatively well. To make an accurate prediction–one that would benefit an investment–my understanding needed to be deeper yet.
Thinking through market conditions is a useful exercise. Better to suffer investment losses that were at least partially anticipated than to have them come as a complete surprise. Beware, however, the danger of taking such analysis too seriously. My self-belief was greater than my insights. In making that mistake, I am far from alone.
Joe Biden: Could his tax plan affect US investment in Ireland? – BBC News
Wander around Dublin's Grand Canal Quay and you get a sense of how successful the Republic of Ireland has been in attracting US technology companies.
Google has its international headquarters across a campus of offices and will soon have more space nearby at the Boland's Mill development.
Just across the canal, Facebook has its international HQ with Tripadvisor and AirBnB close by.
Stripe, the United States-based payments firm, could soon be in the area.
Last month its Irish founders said they're planning about 1,000 new jobs in Ireland.
But there's now a risk that the pipeline of investment from the US could dry up if President Joe Biden can lead a major change to global tax rules.
Irish tax advantage under threat
In among those tech company HQs in Dublin's docklands, you will also find the offices of the lawyers and accountants who help US firms use Ireland's tax system to reduce their global tax bills.
For the last 20 years Ireland has had a simple message: invest here and you will pay just 12.5% tax on your Irish profits.
That compares favourably to headline corporation tax rates of 19% in the UK, 30% in Germany and 26.5% in Canada.
It is an article of faith in Irish politics that the 12.5% rate has been vital to attracting US investment.
But that tax advantage could be seriously undermined if President Biden gets his way.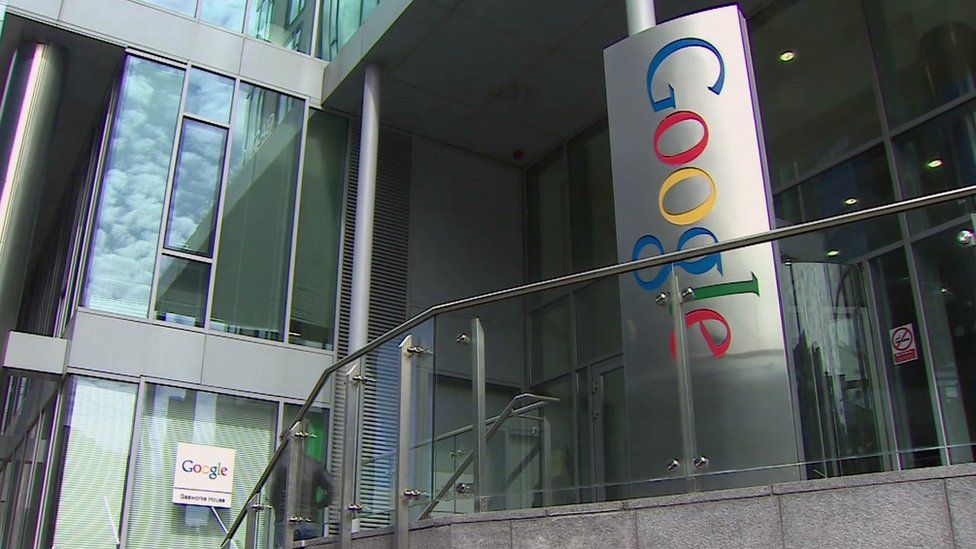 The most striking of his proposals – and the one of most consequence for Ireland – is for a global minimum corporate tax rate.
The US Treasury Secretary Janet Yellen has suggested a 21% minimum rate.
"We are working with G20 nations to agree to a global minimum corporate tax rate that can stop the race to the bottom," she said in a speech last week.
What would it mean for Ireland's economy?
Essentially that would mean if a company paid tax at the lower Irish rate, then the US (or other countries) could top up that company's tax in their jurisdiction to get it to the global minimum.
So if a US company had a presence in Ireland primarily for the tax advantage, that advantage would disappear.
This is a matter of urgency for the Biden administration because it is planning to raise corporate taxes at home and would prefer not to see more tax revenues leaking to other countries.
Peter Vale, tax partner with accounting firm Grant Thornton in Dublin, thinks a global minimum rate is now an inevitability.
"If you'd asked me six months ago I'd have been quite sceptical, there was a lot of opposition," he said.
"But it's now moving by the day and, with the US behind it with its plans, I think we're going to arrive at some sort of global consensus."
He said the key issue for Ireland becomes the level at which the rate is set.
"I don't think 21% is where it will land, I suspect it will be somewhere in the teens."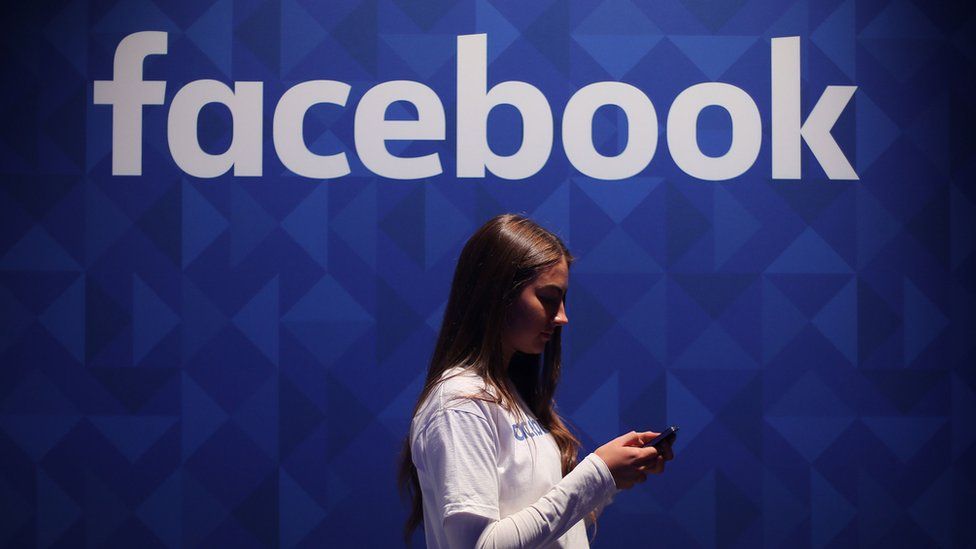 Other details will be important too: "Exactly how will you work out what the rate is a company is paying in Ireland and what does that mean in terms of any top up? The detail becomes pretty critical."
The Biden proposals have reinvigorated work which is being led by the OECD (Organisation for Economic Co-operation and Development), an intergovernmental economic organisation.
It began a project known as Base Erosion and Profit Shifting (BEPS) in 2013, which aims to mitigate tax loopholes which currently allow companies to shift profits from higher tax countries to lower tax countries like Ireland.
'Intention to target Ireland'
Perhaps ironically Ireland appears to have been a major beneficiary of some of the early outcomes of the BEPS project.
The country's corporation tax receipts have soared from about €4bn (£3.5bn) in 2013 to around €12bn (£10.5bn) in 2020.
That is the principle that companies should declare their profits in the location where they have real operations or activities.
"Countries like Ireland have been a huge winner from BEPS mark one," he said.
"The objective was to align profit with substance and we actually are one of the countries where these companies have substance, whether it be pharmaceuticals, computer chips, medical devices and the ICT companies.
"I think when countries in the G7 looked at this they thought 'that's not quite what we wanted' – maybe the intention was to target countries like Ireland, not benefit them."
When could we see an impact?
In the next round of BEPS, with the US on board, those other rich countries are more likely to get what they want at Ireland's expense.
But even if President Biden can agree the reforms at home and abroad, how quickly would that have an impact in Ireland?
Mr Coffey thinks any negative effects would not be instant because tax is not everything.
"Are the ICT companies likely to head off around the world, scattering their headquarters to various different cities?" he said.
"There are benefits to being co-located. At least in the medium term we are not likely to see a huge shock."
That is echoed by the IDA (Industrial Development Authority), the inward investment agency, which points to Ireland's workforce and significant clusters of specialisation in areas like medical technology and pharmaceuticals.
The IDA also sees the Brexit angle, pointing out that Ireland, unlike its UK neighbour, is part of the EU's single market.
In a statement, it said: "Ireland is at the heart of Europe. Ireland's continued commitment to the EU is a core part of Ireland's value proposition to foreign investors, offering a base to access the European Single Market and to grow their business.
"Ireland also benefits from free movement of people within the EU, giving businesses located in Ireland access to a European labour market."
This week a government spokesman said: "Ireland is aware of the US proposals.
"We are constructively engaging in these discussions, and will consider any proposals carefully noting that political level discussions on these issues have not yet taken place with the 139 countries involved in this process."
World's Biggest Wealth Fund Makes $1.6 Billion Wind Investment – BNN
(Bloomberg) — Norway's $1.3 trillion wealth fund has made its first investment in unlisted renewable-energy infrastructure since being given the go-ahead to move into the asset class.
The world's biggest sovereign investment vehicle said on Wednesday it will buy 50% of the 752 megawatt Borssele 1 & 2 Offshore Wind Farm from Orsted A/S of Denmark. The deal is worth 1.375 billion euros, or about $1.6 billion, it said.
Norway's wealth fund has been looking for such assets to purchase since getting a mandate to start buying in 2019. But as recently as January, Chief Executive Officer Nicolai Tangen said it was proving hard to find reasonably priced targets.
"We are excited to have made our first unlisted investment in renewable energy infrastructure, and we look forward to working alongside Orsted on delivering green energy to Dutch households," Mie Holstad, chief real assets officer at the wealth fund, said in a statement.
Strategy Update
The announcement coincided with a strategy update by the fund, in which it signaled it will apply a more active approach to its investment strategy. That includes a goal of becoming a global leader in sustainable investing.
Tangen, a former hedge-fund boss who's been running the giant sovereign investment vehicle since September, has stepped up the Oslo-based fund's reliance on external asset managers and made environmental, social and governance goals a cornerstone of his focus. He wants to rely more on technology, including artificial intelligence, and plans to expose his portfolio managers to the same kind of training regimens that help shape top athletes.
In Wednesday's strategy update, the fund said it will "emphasize specific, delegated active strategies and have less emphasis on allocation or top-down positioning."
As the world's biggest stock investor, the Norwegian wealth fund's "knowledge of our largest company investments helps us achieve the highest possible return after costs," it said. "It improves risk management and enables us to fulfill our ownership role. We believe our active management improves our ability to be a responsible investor."
The fund, which generated $123 billion in returns last year, used a previous strategy update to shift its equity exposure toward U.S. stocks and away from Europe. Much of last year's performance was driven by the fund's holdings of U.S. technology stocks.
The fund follows a benchmark that allocates about 70% to stocks and the rest to fixed income. It also invests in real estate and was recently given a mandate to start buying renewable infrastructure.
The sovereign wealth fund, managed by a unit of the central bank, was created in the 1990s to invest Norway's oil and gas revenues abroad, initially to prevent the domestic economy from overheating. It owns about 1.5% of global stocks.
The fund said the goal is to become a global leader in responsible investment, partly by further integrating ESG data into its investment process.
©2021 Bloomberg L.P.
Digital investments correlate to financial success – The 21st Century Supply Chain – Perspectives on Innovative
Executives live daily with a daunting dual challenge. One part is the need to manage the business through steady-state operations and times of disruption. The other is to create value for shareholders through financial excellence and growth.
At the intersection of these two parts lies the digitalization of supply chain. Through digital transformation, supply chain leaders can begin to develop the capabilities that are already needed to manage disruption, as well as those that will help overcome known obstacles, such as data availability and quality. Layering on top of data is information and insight, which are critical to ensuring that those in supply chain are making the decisions that matter most to the business.
The operational opportunities are evident, so the rationale behind the investment is clear. However, that only solves one part of the executive's dual challenge. Quantifying the value created through financial excellence has been more difficult, but recent research from Professor Morgan Swink of Texas Christian University now shows the correlation between investing in digital transformation and delivering financial success.
Kinaxis customers outperformed during the pandemic
Using quarterly financial statements for 48 publicly held, North American companies that use Kinaxis for their supply chain planning, Professor Swink conducted what is known as a difference in differences analysis for all of 2019 and the first three quarters of 2020. In that analysis, the 48 companies represented those who have already begun their digital transformation against industry averages for each respective vertical over the corresponding period. Furthermore, the analysis was performed as a pre/post event comparison based upon the declaration of COVID-19 as a global pandemic in Q1 2020.
"These data are very strong. I was quite surprised at the level of positivity in these findings," Professor Swink said upon sharing his findings. The results were so impressive that among the initial six financial metrics compared, the group of 48 Kinaxis customers, representing the digitally transformed, outperformed their industry averages across the board.
The academically rigorous, statistically significant data shows that while industry averages showed declines after the pandemic declaration in return on assets (ROA), return on sales (ROS) and return on invested capital (ROIC), the Kinaxis users all delivered improvements when compared to the pre-pandemic performance. The largest gap occurred for return on sales, which acts as a measure of operational efficiency, where the Kinaxis group improved by more than 1.5%, while the industry declined by more than 0.5%, leading to an overall performance gap of more than 2%. Costs, as a percentage of revenue, also were an advantage for the group of 48 Kinaxis users as both costs of goods sold and sales, general and administrative costs decreased while industry averages either declined slightly or grew.
Translate supply chain success into the CFO's main metrics
With an impressive array of data, like the research findings, it becomes critical that supply chain leaders be able to convey the right information to the right people. In the case of what matters most to CFO's, Professor Swink says, "The two things that every CFO cares about are profit and growth. And from the CFOs perspective, they're looking at ways to invest money to drive profit and growth."
Therein lies a significant opportunity for supply chains because they have historically struggled with translating operational capabilities into financial success. This carries over to digital transformation, as well. In both cases, the benefits are typically stated in the terms of those desiring the investment, as opposed to the metrics of whomever is making the decision. As Professor Swink stated, "You need to learn what those metrics are and be able to position your proposal in that language just like the other people who are competing for those funds."
Once the metrics are identified, begin to understand how operational capabilities work as input drivers for them. For example, increased visibility is highly desirable so that supply chains can sense disruptions as it is happening and respond immediately. That alone is a tremendous benefit and it can be tied to financial outcomes such as reduced inventory and cash buffers, improved capacity utilization and lower cost resolution of demand-supply mismatches.
Taking it a step further, the improvements in return on invested capital, and even return on assets, can then be tracked as digitally enabled capabilities are now linked to these financial performance measures. By doing so, the "why an investment is needed" aligns with what it means to the decision maker.
This creates a pivot point for supply chains as Professor Swink suggests that practitioners must be able "to relate structural choices, policies, technology investments, and training and labor investments to the kinds of KPIs that show up on income statements and balance sheets." This is crucial because "if we really want to speak the language of the CFO we must think beyond those kind of specific operational metrics to think about how our choices affect these larger outcomes."
To hear more about Professor Swink's research, watch his on-demand webinar, Speak your CFO's language – Managing risk and opportunity in supply chains.