N.S. reports 581 cases of COVID-19 Monday, testing changes come into effect – CTV News Atlantic
HALIFAX –
The province of Nova Scotia is reporting 581 new cases of COVID-19 on Monday.
Public health says there are 420 cases in Central Zone, 62 cases in Eastern Zone, 42 cases in Northern Zone and 57 cases in Western Zone.
There were 4,851 tests completed on Sunday, Dec. 26.
Public health is also reporting an outbreak at a ward at the Halifax Infirmary site of the QEII Health Sciences Centre. There are currently less than five patients impacted. They are being closely monitored and other infection prevention and control measures are being put in place.
Nova Scotia Public Health is experiencing delays in follow-up because of a spike in testing and positive cases. The province is asking positive cases to contact their close contacts. The province says detailed follow-ups are being prioritized to support contact tracing in long-term care, healthcare facilities, correctional facilities, shelters and other group settings.
The province's online COVID-19 dashboard will not be updated until Wednesday.
MAJOR SHIFT IN N.S. COVID-19 TESTING STRATEGY
Going forward, lab-processed COVID-19 tests – known as PCR tests – will be reserved for people deemed highest risk, while the rest of Nova Scotians who are close contacts, or have symptoms, will be asked to book an appointment to pick up a rapid test kit to test themselves at home.
The change comes as lab resources hit capacity and COVID-19 cases continue to climb.
"Know when you do need a test, the test will be there for you. It's just going to look a little different," says Holly Gillis, Public Health Manager with Public Health Mobile Units with Nova Scotia Health Authority.
Rapid take home test kits can be picked up by appointment at one of 30 test centres across the province after calling 811, or completing a COVID screening self-assessment. Each box contains five tests, which allows for a person to test themselves every 24 to 48 hours for a week.
Public health is urging people not to hoard tests and to use tests when necessary – such as if they have symptoms or have been identified as a close contact – and to limit contacts.
"Take-home rapid appointments are really for people who have symptoms, or who are identified as a close contact," says Gillis.
Anyone who tests positive is being asked to self-isolate and notify their close contacts as well as public health by emailing PublicHealthPOCT@nshealth.ca and include your name, date of birth, health card number and contact information.
To be eligible for a PCR test you must have symptoms, or have been identified as close contacts, and be one of the following:
– 50 years and over
– Unvaccinated (less than full vaccine series) and age 12 or older
– Live or work in the following congregate settings:
Long-term care home
Residential care facilities
Corrections
Shelters and transition houses
Acute care settings
– Adult First Nations and African Nova Scotians
– Front line health care workers with direct patient care (i.e. family physicians, nurse practitioners, dentist) and First Responders
– Adults 18-49 year with one or more risk factors for severe disease:
Obesity (BMI >30 kg/m2)
Type 1 or 2 diabetes mellitus
Chronic lung disease, including poorly controlled asthma (e.g. on medication or hospitalization within the past 12 months)
Chronic kidney disease, including those on dialysis
Downs Syndrome
Motor Neuron Disease, Multiple Sclerosis, Myasthenia Gravis, Huntington's Disease
Immunocompromised or receiving immunosuppressive therapy
Children and youth under age 18 with any of the following conditions:
history of prematurity < 29 weeks
Chronic lung disease including chronic lung disease of prematurity, cystic fibrosis, and severe asthma
Downs Syndrome
Motor Neuron Disease, Multiple Sclerosis, Myasthenia Gravis
Obesity (BMI >30kg/m2)
– Pregnant
PCR tests are also available for people required to get one for a medical procedure or partially or unvaccinated travellers who need two negative PCR tests to stop isolating after at least seven days.
Bitcoin drops to six-month low as investors dump speculative assets – Ars Technica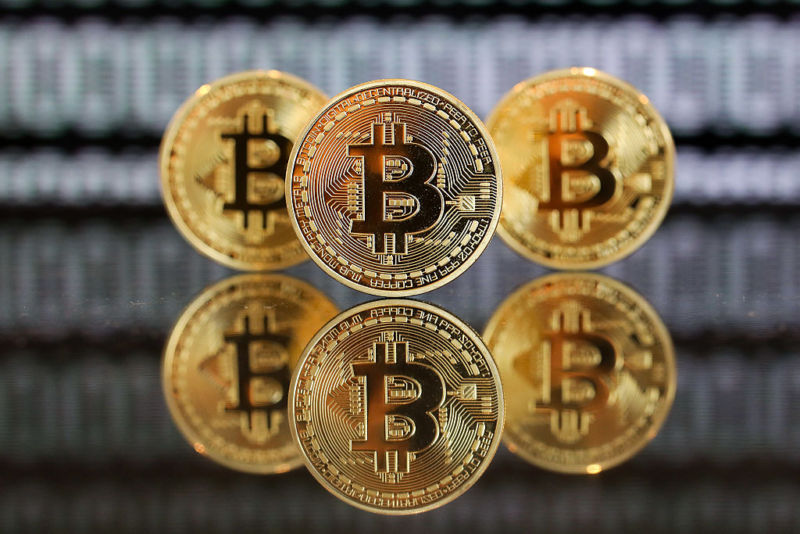 Bitcoin dropped to a six-month low on Saturday, extending a steep fall recorded in the previous session as the cryptocurrency market was swept up in a powerful shift by investors out of speculative assets.
The price of the biggest digital token by market value fell 4.3 percent on Saturday morning in Europe to $35,127, the lowest level since July 2021. Bitcoin has now lost almost a quarter of its value this year.
Other cryptocurrencies have also come under intense selling pressure, with an FT Wilshire index of the top five tokens excluding bitcoin down 30 percent in the first month of 2022.
The cryptocurrency rout comes as investors have dumped shares in tech companies on expectations the US Federal Reserve will move to rein in loose pandemic monetary policy to combat inflation. Global stock markets posted their biggest declines in more than a year this week, with the fast-growing companies that powered the rally from the depths of the coronavirus crisis enduring intense falls.
Investors now forecast the Fed, the world's most influential central bank, will raise interest rates three to four times this year, something that has sent bond yields surging. Higher yields on low-risk assets like US government bonds make the potential returns that can be earned through speculative investments like cryptocurrencies look less appealing, analysts say.
Andrew Sullivan, managing director at Outset Global in Hong Kong, said Asia was seeing "huge volumes going through in a number of markets as investors move to cash" on Friday, as technology shares in the region fell.
The sharp sell-off in digital assets also came a day after the Russian central bank announced on Thursday draft proposals seeking to ban all cryptocurrency trading and mining. The proposed regulations would also block cryptocurrency investment by banks and forbid any exchange of cryptocurrency for traditional currencies in Russia, one of the world's largest centers for crypto mining.
The central bank said in its 36-page report that the rapidly rising value of cryptocurrencies "is defined primarily by speculative demand for future growth, which creates bubbles," adding they "also have aspects of financial pyramids, because their price growth is largely supported by demand from new entrants to the market."
The announcement initially had little impact on bitcoin, which rose as much as 3.7 percent against the dollar on Thursday. But by Friday afternoon in Asia the cryptocurrency had dropped more than 10 percent from the previous day's high to hit its lowest level since August.
"The Russian regulators have been frustrated [with the cryptocurrency industry] for several years and none of their warnings have been heeded," said Vince Turcotte, Asia-Pacific sales director at Eventus Systems.
He added that, while the Russian proposal was "relatively harsher," it was only the latest in a slew of announcements on cryptocurrencies by regulators across the globe focused mainly on protecting retail investors.
Turcotte likened the situation in Russia to that of China before Beijing began a more forceful crackdown on the industry. "Nobody listened to [Chinese officials] until they actually brought the hammer down," he said. Last year, China declared that all crypto activities were illegal.
© 2022 The Financial Times Ltd. All rights reserved Not to be redistributed, copied, or modified in any way.
Enterprise dings woman who rented truck on sunny day more than $5,500 for hail damage – CBC News
Keli Chick never expected a one-day rental from Enterprise Rent-A-Car to turn into a year-long battle over a damage claim for more than $5,500.
Her fight with the biggest car rental company in North America began when she rented a truck in Dawson Creek, B.C., on Dec. 29, 2020 and drove it to Red Deer, Alta., the next morning — a seven-hour trip.
The skies were blue and the sun was shining, so Chick says she was more than a little surprised when a letter from Enterprise's damage recovery department arrived six weeks later, saying she was on the hook for $5,578, due to hail damage.
"I was pretty shocked," said Chick. "I had to read it a few times just because it was so out there. I thought, 'This cannot be possible.'"
Go Public has heard from about a dozen other Enterprise customers who say they, too, were told long after their rental period was over that they were responsible for various repairs costing thousands of dollars.
A consumer advocate and lawyer, who is an expert on contract law, says car rental companies have to inform customers of damage in a timely manner — and can't just tell them they have to foot the bill for repairs.
"The onus is on the rental car company to prove their allegations," said Daniel Tsai, who teaches consumer and business law at Ryerson University in Toronto. "If they say that you've caused the damage, they actually have to provide some evidence."
A picture is worth… nothing?
Before leaving the Enterprise location, Chick and an agent completed a walk-around inspection and noted a scratch on a door and a broken tail light. The truck's roof and hood were covered in snow and ice, says Chick, but she assumed they were in good condition.
As she hit the highway the next morning, the sun melted the frozen white stuff off her rental vehicle. A photo Chick stopped to take of the horizon happened to include part of the hood and captured pock marks from what appeared to be hail.
When she arrived in Red Deer, the agent who signed off on the truck's return told her not to worry about the obvious dents.
"He didn't add the hail damage because clearly the weather was a beautiful day and no hail damage had occurred when it was in my possession," said Chick.
It wasn't until six weeks later that Chick received the Enterprise letter, telling her she'd received "significantly discounted repair rates" and that she was responsible to pay the cost.
Chick thought she had insurance, because she'd paid with a credit card — most provide coverage. But she discovered that credit cards only cover car rentals, not trucks. On top of that, she says, filling out an insurance claim would have been fraudulent, because she wasn't responsible for the damage.
She sent Enterprise the photo and a link to a local TV weather report that said there had been clear skies during her rental period. A meteorologist at Environment and Climate Change Canada later confirmed that for Go Public.
"They told me that that didn't matter," she said. "They were very clear that this was my fault."
Enterprise sent her case to the collection agency Credifax, which added interest to the repair bill — so it grew to over $6,200 — and threatened legal action.
"Every time I tried to reach them [Enterprise], they completely ignored me and just kind of gave me the runaround," said Chick. "It's a lot of time. A lot of energy. And just so frustrating that this has happened for a whole year."
Can't 'conclusively determine' fault
Enterprise spokesperson Lisa Martini told Go Public that the company's terms and conditions spell out that customers are responsible for damage caused by an "act of God," which includes hail. If they don't have insurance that cost becomes an out-of-pocket expense.
Similar clauses exist in agreements for the three companies that account for an estimated 95 per cent of all car rentals in Canada: Enterprise (which owns National and Alamo), Avis (which owns Budget) and Hertz (which owns Dollar and Thrifty).
After Go Public requested an interview with Enterprise, the company dropped its claim against Chick.
In a statement, Martini said the company was "unable to conclusively determine" when the truck was damaged so "the wrong renter was likely held responsible."
But the rental company's about-face doesn't sit well with Tsai.
"You deny a claim you can't even prove and make the customer go through a horrendous experience where they might even have to go to court?" he said. "That's a major marketing fail."
Vehicle recalled
Likewise, Pat Abbott didn't find out for three months that she was supposedly responsible for $12,322 in damages to the 2020 Elantra she'd driven for a month. Enterprise said the motor was shot.
"I said, 'I'm not paying this. That car was in perfect condition," Abbott, 71, said from her home in Abbotsford, B.C.
She then learned that that model of vehicle had been recalled due to motor issues.
"I was livid," she said. "The motor was under recall, so why are they pinning the damage on me?"
WATCH | Woman charged more than $5,500 for hail damage on rented truck:
An Alberta woman says Enterprise charged her for thousands of dollars in hail damage to a truck she rented, even though it was sunny during her rental period. 1:51
Enterprise ended up dropping the claim — after it emerged that the vehicle's odometer showed almost 1,300 kilometres more than when Abbott had returned it. Its letter to Abbott did not include an apology.
Taking months to hit a customer with a major repair bill is too long, says Tsai.
"There should definitely be a time limit if there's any damage or any circumstance where the customer owes additional money," he said. "That delay is totally unacceptable. And in fact, it makes it suspicious."
Enterprise says a "miscommunication" caused the claim to be sent out while the cause of the engine failure was being determined.
It says fewer than 0.2 per cent of all rentals in Canada last year resulted in cases "where the customer had a concern with the way the claim was handled."
When asked, Martini, the spokesperson, said she could not say what percentage of renters who had a concern about their claim weren't satisfied with the outcome.
Nor is it clear what percentage of Enterprise's total rentals for 2021 resulted in claims.
Martini also said in the statement it can take "several weeks" to inform customers of damage because it "is not always noticeable immediately" and that a bill isn't sent out until repairs are complete.
Tsai says the car rental industry is "long overdue" for regulatory oversight.
"We should have a regulatory standard in place where car companies that make their claims have to prove it before they pursue them," said Tsai.
"And have to provide some kind of mediation process to get these things dealt with fairly and quickly – to ensure that rental car companies are accountable to their customers."
Keli Chick says she's relieved the hail damage problem is over, but that she'll be holding Enterprise accountable in a different way.
"I'm telling everybody I know not to use that company ever again," she said. "I will never go back to them."
Submit your story ideas
Go Public is an investigative news segment on CBC-TV, radio and the web.
We tell your stories, shed light on wrongdoing and hold the powers that be accountable.
If you have a story in the public interest, or if you're an insider with information, contact GoPublic@cbc.ca with your name, contact information and a brief summary. All emails are confidential until you decide to Go Public.
Follow @CBCGoPublic on Twitter.
Lufthansa, Air France join forces against EU's climate plans for aviation
An alliance of airlines and airports called for changes to the European Union's planned climate change legislation on Monday, arguing it will make them less competitive with non-European rivals.
Taking aim at aviation, a sector deemed responsible for up to 3% of global emissions, the European Union presented plans last July that foresee stricter rules on CO2 emissions and the use of synthetic fuel blends, as well as the implementation of a kerosene tax.
The alliance, whose nearly 20 members include all Lufthansa subsidiaries, Air France-KLM and major airports such as Frankfurt and Amsterdam's Schipol, argues long-haul flights via non-European hubs would not be subjected to the same associated costs, leading to a potential shift in business to such carriers.
The alliance rejects a kerosene tax outright and proposes that the environmental protection surcharge be based on the entire flight route, not just feeder flights bringing passengers from the EU to international hubs such as Istanbul or Dubai.
In principle, the alliance is however in favour of the EU's "Fit for 55" climate package, which aims to reduce greenhouse gas emissions by 55% by 2030 compared with 1990 levels.
(Reporting by Ilona Wissenbach; Editing by Miranda Murray and Susan Fenton)