National media calling for level playing field with Google, Facebook
Black Press Media has joined Canada's news media publishers in calling for all political parties in Parliament to support the adoption of Australia's approach to combat the monopolistic practices of Google and Facebook.
The two American web giants control the lion's share of online advertising dollars and distribute newspaper content without compensation in Canada, as in democracies around the world. The model being implemented in Australia counters these monopolistic practices and levels the digital playing field – at no cost to taxpayers and without user fees or other charges.
In Canada, Google and Facebook control 80 per cent of all online advertising revenues. They use their monopoly control not just to divert advertising from news media publishers, but also to divert millions in advertising revenue that they place on news media sites. Even when advertisers pay specifically to advertise on news media sites, Google and Facebook keep most of that revenue, while gathering and using data on news media site readers and advertisers for their own purposes.
Black Press Media CEO Rick O'Connor stated, "It is vital that we establish the principle that the content we produce and that is subsequently picked up and carried on the platforms such as Google and Facebook should be compensated by the platforms so that we can continue to provide the journalism that our local communities want.
"This is a principle that is only recently being accepted by the platforms, thus the need to work in concert with the rest of the industry to fight for local journalism."
The recommendation that Canada adopt the Australian model is contained in Levelling the Digital Playing Field, a report commissioned by News Media Canada and prepared by global advisory firm FTI Consulting, which conducted an in-depth analysis of actions taken in democracies around the world to address the same challenge.
News Media Canada represents more than 90 per cent of news media readership in Canada including daily, regional, community, and ethnocultural news publications.
"A strong, diverse and independent news media is valued by Canadians and crucial to our democracy," said Jamie Irving, vice-president of New Brunswick news publishing company BNI and Chair of News Media Canada's working group.
"Publishing real news costs money, and Google and Facebook – two of the biggest companies in the world – cannot continue to be allowed to free-ride on the backs of Canadian news media publishers who produce news content, without fair compensation. The time to tackle the global web giants, as the federal government indicated in September, is now."
Key elements of the Australian model include:
An effective approach that requires no new government funding, consumer taxes, or user fees.
Publishers, with the approval of government, form a collective bargaining unit to negotiate compensation for the use of their content and intellectual property. It is only through this government approved collective approach that the immense monopoly power of the web giants can be countered, and the digital playing field levelled.
A code of conduct to ensure that the web monopolies do not use new algorithms and other proprietary technology to expand their market domination and entrench unfair competitive practices.
Enforcement. Under the Australia model, the web giants are subject to fines in the hundreds of millions of dollars for a single infraction. Penalties of this scale are the only effective ways to rein in companies of this unprecedented size and power.
Comparable context. Both Canada and Australia publishers are facing significant challenges from the web giants. Canada and Australia share strong regional identities, and similar parliamentary and legal systems.
The government of Canada announced in its speech from the throne on Sept. 23, "The government will act to ensure their revenue is shared more fairly with our creators and media, and will also require them to contribute to the creation, production and distribution of our stories, on screen, in lyrics, in music and in writing."
News Media Canada is calling on the government to tackle the web giants and adopt the Australian model in Canada.
The CEO members of the following companies are leading the discussions with the government of Canada including Glacier Media, Black Press, Torstar, Postmedia, Globe and Mail, La Presse, Quebecor and Brunswick News.
Canadian-owned Black Press operates more than 80 print and website publications in B.C., Alberta and the Yukon.
Source: – Clearwater Times
Source link
Julie Courtemanche gets a bigger gig at V7 Media – Media In Canada
Julie Courtemanche gets a bigger gig at V7 Media
The new position supports CEO Joseph Leon's strategic objectives, including M&A opportunities.
<!–
–>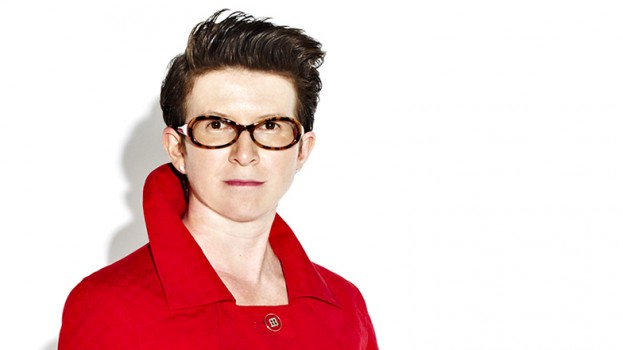 The new position supports CEO Joseph Leon's strategic objectives, including M&A opportunities.
Session 1 of Media and Journalism track of 3rd Virtual Global WHO Infodemic Conference – World Health Organization
World Health Organization (WHO) and BBC Media Action and Internews,are pleased to invite you to participate in the media and journalism track of the 3rd Virtual Global WHO Infodemic Conference entitled "Whole-of-Society
Challenges and Solutions to Respond to Infodemics." The WHO defines an Infodemic as "an overabundance of information – some accurate and some not – occurring during an epidemic, making it hard for people to find trustworthy
sources and reliable guidance when it is most needed.
The objective of the conference is to bring together all segments of society to find a truly multi-sectorial approach to managing Infodemics. Your media and journalism experience is needed to help 'repair' and 'prepare' the
media's response to the Infodemic. No matter your role in the media industry, your opinion can help shape the future of journalism during the next pandemic.
Session descriptions
Topic: The Challenge: Infodemics & the Media – learning from the past
Date: 2 December 2020 14:00 – 16:00 CET
Your participation in this session will help identify challenges and lessons learned
from the 2020 Infodemic.

Part 1 (14:00 – 15:00 CET) is a roundtable discussion between global leaders in media and journalism.
Hussein Al Sharif, Maharat Foundation (Lebanon)
Imogen Foulkes, Geneva Correspondent, BBC (Switzerland)
Asha Mwilu, Founder and editor at large at Debunk Media (Kenya)
Palagummi Sainath, People's Archive of Rural India (India)
Moderator: Ida Jooste, Internews
Part 2 (15:00 – 16:00 CET) will include invitation only "Repair Cafe" breakout sessions. Participants (you) will be randomly chosen to participate through separate calendar invites.
Cavani apologizes for social media post, says opposes racism – Yahoo Canada Sports
The Canadian Press
Veteran defender David Edgar, who became a Newcastle United favourite with a highlight-reel goal as a teenager and went on to captain Canada, has announced his retirement effective the end of the year.The 33-year-old from Kitchener, Ont., is currently with Canadian Premier League champion Forge FC in the Dominican Republic for Tuesday's Scotiabank CONCACAF League quarterfinal against Haiti's Arcahaie FC in Santo Domingo.A Forge win Tuesday would mark Edgar's swansong. Should the team lose, he could play in one final game — a play-in match later in December to gain entry into the 2021 CONCACAF Champions League.The six-foot-three centre back won 42 caps for Canada, making his senior debut in February 2011 against Greece, and captained his county five times. His last appearance was in a friendly against New Zealand in Spain in March 2018.At the club level, Edgar left Canada at 14 to join Newcastle's academy. The seventh Canadian to feature in the Premier League, he made his debut in England's top tier on Dec. 26, 2006, against Bolton. He turned heads for the senior side at the age of 19 with a long-range rocket in a 2-2 tie with Manchester United on Jan. 1, 2007.Edgar went on to make more than 100 appearances for Burnley, also playing for Birmingham City in England with loan spells at Swansea, Huddersfield Town and Sheffield United. He returned to North America in 2016 to play for the Vancouver Whitecaps, Nashville SC and Ottawa Fury.While with the Whitecaps, he underwent surgery In January 2017 to repair the posterior cruciate and medial collateral ligaments as well as the meniscus in his right knee after being hit by a car on holiday in Scottsdale, Ariz., in December 2016. After a short stint with England's Hartlepool, he signed on with Forge in August 2019, helping the Hamilton side to back-to-back CPL titles.Canada coach John Herdman, who worked with Edgar in his first camp in charge of the, Canadian men, called Edgar "a real leader of men.""What stood out was his selflessness and willingness to support those young players coming through the system, but at the same time to give everything he had on and off the field to be ready to compete for his country," he added.Costa Smyrniotis, Forge's director of football, called Edgar "a true professional who has brought valuable leadership qualities to our young group at the club.""He has played an important role in our continued success here in Hamilton and will forever be part of the Forge FC family," he added in a statement.Edgar has made 26 appearances (23 starts) with Forge, including 21 in CPL play and five CONCACAF League matches. Edgar represented Canada in three FIFA World Cup qualifying cycles and two CONCACAF Gold Cups as well as CONCACAF Nations League qualifying. He was third in voting as a nominee for the Canadian Player of the Year Award in 2014.He scored international goals against Cuba, Jamaica, Uzbekistan and El Salvador, adding three assists in Canadian colours.At the international youth level, Edgar was a Canadian U-20 Player of the Year Award winner in 2006. Edgar was 15 when he made his debut in the Canadian youth program with coach Ray Clark and was the first Canadian selected to three FIFA U-20 World Cups, starting with UAE 2003 when Canada reached the quarterfinals.On his 19th birthday — May 19, 2006 — he scored the opening goal in a 2-1 win over Brazil in Edmonton, Canada's first victory at the men's youth level against the South American powerhouse.Edgar is currently enrolled in the National Teams Education Program, which supports the coach education of its current and former national team players.—Follow @NeilMDavidson on Twitter This report by The Canadian Press was first published Nov. 30, 2020Neil Davidson, The Canadian Press