Navigating choppy seas of personal development using social media – Ophthalmology Times
Social media use among physicians jumped during the COVID-19 pandemic, but the role it may play in networking, mentorship and support among ophthalmologists remains a mystery.
Bonnie He, MD, a resident at the Dalhousie University Department of Ophthalmology and Visual Sciences in Halifax, Nova Scotia, Canada, led a team of researchers from several universities across North America on a study1 with a goal to elucidate how ophthalmologists use social media for navigating challenges related to personal and professional development.
According to a news release, the study was a cross-sectional survey study conducted during the height of the COVID-19 pandemic. A 40-item questionnaire investigating the usage of social media was developed and distributed to active social media users in ophthalmology including trainees and practitioners from November 2020 to December 2020 via social media channels. Quantitative responses were analyzed using descriptive and basic statistics, while a thematic analysis was conducted to examine the qualitative responses.
The survey included 149 respondents (67% women), with 56% of participants between the ages of 25–35 years old. Women were more likely to report experiencing workplace discrimination (p < 0.005) and work-life imbalance (p < 0.05) compared to men, and social media was found to be useful in addressing those challenges in addition to parenting and mentorship (p < 0.005 and p < 0.001, respectively). Compared to their older counterparts, younger ophthalmologists (<45 years old) cited more challenges with practice management (p < 0.005) and turned to social media for corresponding guidance (p < 0.05). Compared to late career ophthalmologists, trainees were more likely to report difficulties with career development (p < 0.05), practice management (p < 0.0001), and financial planning (p < 0.05), and found social media beneficial for learning financial literacy (p < 0.05). A qualitative analysis of the free-response texts found both positive and negative viewpoints of social media use in ophthalmology.
Social Media Usage
According to the study, the overwhelming majority of respondents (94%) reported having a professional social media account with the top three most popular platforms being Instagram (25.2%), LinkedIn (22.6%), and Facebook (19.6%). The majority (64%) of participants reported spending at least one hour daily on social media with nearly one-fifth (19%) spending more than 2 hours per day.
The five most common reasons respondents reported using social media were: to stay in touch with family, to promote their practice and/or professional services, to educate patients and/or the public about ophthalmology, to share interesting clinical and/or surgical cases with colleagues in their field, and to find mentorship and/or networking opportunities.
"While there have been studies highlighting the value of mentorship in ophthalmology residency programs,2-4 social media offers an untapped potential for longitudinal guidance and support in dimensions that extend beyond the spheres of clinical training including practice management, financial planning, and work-life balance," the researchers wrote. "Our study found significant differences in the personal and professional challenges experienced by different demographic groups, and noteworthy ways by which social media may be harnessed to mitigate those challenges. We also noted some positive and negative themes on the impact of social media in ophthalmology."
The study also found that women were increasingly likely to report challenges with workplace discrimination and work-life balance compared to men. However, factors for exactly why women experience workplace discrimination and work-life issues more often than their male counterparts hinges on several issues, and a number of studies have detailed these issues compared to male physicians, female physicians were more likely to experience burnout, especially those who encounter gender discrimination, gender biases, and barriers to professional advancement in the workplace.5-7 Moreover, while the percentage of women physicians has slowly risen over the past few decades globally, the representation of women in surgical fields has not kept pace.8
Conclusions
Social media is an invaluable tool for enhancing professional and personal growth for ophthalmologists, particularly for women, trainees, and younger surgeons through education and community-building. Future directions include exploring how social media can be used to improve mentorship, outreach, and training in ophthalmology.
"Our study explored the various reasons for social media use among ophthalmologists, focusing specifically on its role in overcoming personal and professional challenges during the height of the COVID-19 pandemic," the researchers concluded. "For many ophthalmologists, especially women, trainees, and those early in their career stages, social media is an invaluable tool for education and community-building."
References
1 Bonnie He, MD, Stuti M. Tanya, Fiona Costello, Femida Kherani, Neda Shamie, Dagny Zhu; Navigating Personal and Professional Development Through Social Media in Ophthalmology. Clinical Ophthalmology. Published July 7, 2022. Doi.rg/10.2147/OPTH.s368674
2 Nassrallah G, Arora S, Kulkarni S, Hutnik CML. Perspective on a formal mentorship program in ophthalmology residency. Can J Ophthalmol. 2017;52(4):321–322. doi:10.1016/j.jcjo.2017.03.005
3 Olivier MMG, Forster S, Carter KD, Cruz OA, Lee PP. Lighting a pathway: the minority ophthalmology mentoring program. Ophthalmology. 2020;127(7):848–851. doi:10.1016/j.ophtha.2020.02.021
4 Tsai JC, Lee PP, Chasteen S, Taylor RJ, Brennan MW, Schmidt GE. Resident physician mentoring program in ophthalmology: the Tennessee experience. Arch Ophthalmol. 2006;124(2):264–267. doi:10.1001/archopht.124.2.264
5 Patel RS, Bachu R, Adikey A, Malik M, Shah M. Factors related to physician burnout and its consequences: a review. Behav Sci. 2018;8(11):98. doi:10.3390/bs8110098
6 McMurray JE, Linzer M, Konrad TR, Douglas J, Shugerman R, Nelson K. The work lives of women physicians results from the physician work life study. The SGIM career satisfaction study group. J Gen Intern Med. 2000;15(6):372–380. doi:10.1111/j.1525-1497.2000.im9908009.x
7 Chesak SS, Cutshall S, Anderson A, Pulos B, Moeschler S, Bhagra A. Burnout among women physicians: a call to action. Curr Cardiol Rep. 2020;22(7):45–46. doi:10.1007/s11886-020-01300-6
8 de Costa J, Chen-Xu J, Bentounsi Z, Vervoort D. Women in surgery: challenges and opportunities. IJS Global Health. 2018;1:1.
Netflix is not in deep trouble. It's becoming a media company – CNN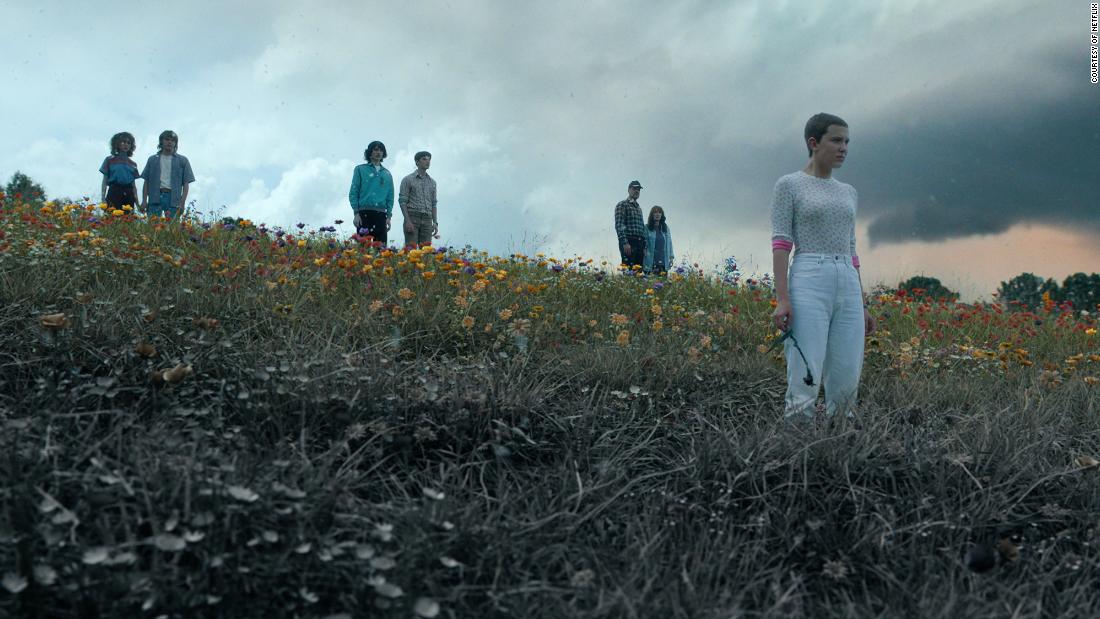 New York (CNN Business)Netflix has had a terrible 2022. In April, it said it lost subscribers for the first time since 2011. Its stock has tumbled more than 60% so far this year.
Yet its recent struggles may not be the start of a downward spiral or the beginning of the end for the streaming giant. Rather, it's a sign that Netflix is becoming a more traditional media company.
Netflix
(NFLX)
was originally valued as a Big Tech company, part of the Wall Street acronym, "FAANG," which stood for
Facebook
(FB)
,
Apple
(AAPL)
,
Amazon
(AMZN)
, Netflix and
Google
(GOOG)
. Wall Street once valued the company at about $300 billion — a number on par with many Big Tech companies that Netflix's business model ultimately couldn't live up to.
"I think Netflix was extremely overvalued," Julia Alexander, director of strategy at Parrot Analytics, told CNN Business. "Unlike those companies that have different tentacles, Netflix does not have a lot of tentacles."
But Netflix was never really a tech company.
Yes, it relied on subscriber growth like many companies in the tech world, but its subscriber growth was built on having films and TV shows that people wanted to watch and pay for. That's more a like a studio in Hollywood than a tech company in Silicon Valley.
Netflix looked a lot more like a tech company than, say, Disney, Comcast, Paramount or CNN parent company Warner Bros. Discovery. But as those traditional media companies start to look a lot more like Netflix, Netflix in turn is starting to take page out of its rivals' playbooks: It's going to
start serving ads
and it has been releasing some shows over the course of weeks and months rather than all at once.
Netflix has said that its cheaper ad tier and clampdown on password sharing may come next year. It's partnering with
Microsoft
(MSFT)
for its
ad business.
"I think in many ways the moves Netflix are making suggest a transition from tech company to media company," Andrew Hare, a senior vice president of research at Magid, told CNN Business. "With the introduction of ads, crackdown on password sharing, marquee shows like 'Stranger Things' experimenting with a staggered release, we are seeing Netflix looking more like a traditional media company every day."
Hare added that Netflix's former business strategy, which was "once sacrosanct is now being thrown out the window."
"Netflix once forced Hollywood deeply out of its comfort zone. They brought streaming to the American living room," he said. "Now it appears some more conventional practices could be what Netflix needs."
At Netflix right now, "a lot of these strategic moves are being made as they mature and move into the next phase as a company," noted Hare. That includes focusing on cash flow and revenue rather than just growth.
"In other words, old school business," he said.
— CNN Business' Moss Cohen contributed to this report.
City of Brandon – August 7th Media Release – City of Brandon –
For the last 24 hours:
Drinking in Public Leads to Multiple Criminal Charges:
At about 11:40 AM Saturday morning, it was reported that a male subject was acting bizarrely in and around the 700 block Rosser Ave. When located in the area, the 21 year-old was drinking an alcoholic beverage so was detained under the LGCCA. He was subsequently found to be in breach of multiple conditions of two separate Probation Orders. Search incident to arrest revealed a machete in his backpack. He disclosed taking an unknown quantity of unknown pills, so was released on appropriate police imposed conditions as he was receiving medical assessment and treatment. He is to appear in Court on October 3rd, facing one count of possessing a weapon and six counts of failing to comply with a Probation Order.
Break & Enters:
An unlocked attached residential garage on Falcon Crescent was entered overnight on Friday and tools were stolen. Some of those were recovered strewn across neighbouring property.
A resident in the 300 block 27th Street reported that the detached garage had been forcibly entered overnight Thursday – Friday. The complainant was unsure if anything had been stolen but the walk-through door frame had been damaged during the incident.
Theft With Threat:
At about 3:50 PM Saturday afternoon, it was reported that a resident in the 700 block 20th Street had been robbed of a bicycle approx. 20 minutes prior, while in his back yard. Police attended and spoke with the victim who related that an unknown male came into his back yard and stole an old bicycle of no value, and brandished a knife while doing so. The suspect left without further incident. The suspect was described as Indigenous in appearance, 6'5", skinny, wearing a blue hoodie, black bandana and hat. The knife was pulled from the front right pants' pocket.
Arrest Warrants:
A 28 year-old female was encountered in the 700 block 18th Street Saturday evening, with personal effects strewn about a business vestibule. A records query revealed a warrant for arrest for failing to comply with a Probation Order. She was arrested and released on scene with a court date of October 3rd.
Just before midnight Saturday night, Brandon RCMP advised having a 51 year-old male in custody on the strength of a BPS held warrant for arrest for sexual assault. RCMP had attended to a complaint in Glenboro and encountered the accused. He is held in custody and will appear before the court later today.
Motor Vehicle Collision With Injuries:
At 11:15 PM Saturday night, 911 reported a two vehicle collision at the intersection of Russell Street and Madison Crescent. Two occupants were stuck in a vehicle that had rolled over onto its' side. The investigation revealed that the driver of the rolled vehicle failed to stop at the stop sign. That driver was transported to BRHC by EMS with non-life threatening injuries. The second driver was uninjured.
Others:
Several people were detained from separate incidents, for their own safety or to prevent a breach of the peace, due to their level of intoxication. They will be held in custody until sober enough to care for themselves.
RELEASE AUTHORIZED BY:
A/Staff Sergeant Dallas Lockhart, #101
C Platoon
~~~~~~~~~~~~~~~~~
Anyone with information on any unsolved crime is asked to call Brandon Crime Stoppers at 204-727-(TIPS) 8477, www.brandoncrimestoppers.com or by texting BCSTIP and your message to CRIMES (274637). Crime Stoppers pays up to $2000.00 cash for information that leads to the solution of a crime.
CRIME STOPPERS 204-727-TIPS
Social Media Buzz: Taiwan, Indiana Abortion Ban, Kim and Pete – Bloomberg