New art gallery exhibit features ceramics inspired by Japanese aesthetics – moosejawtoday.com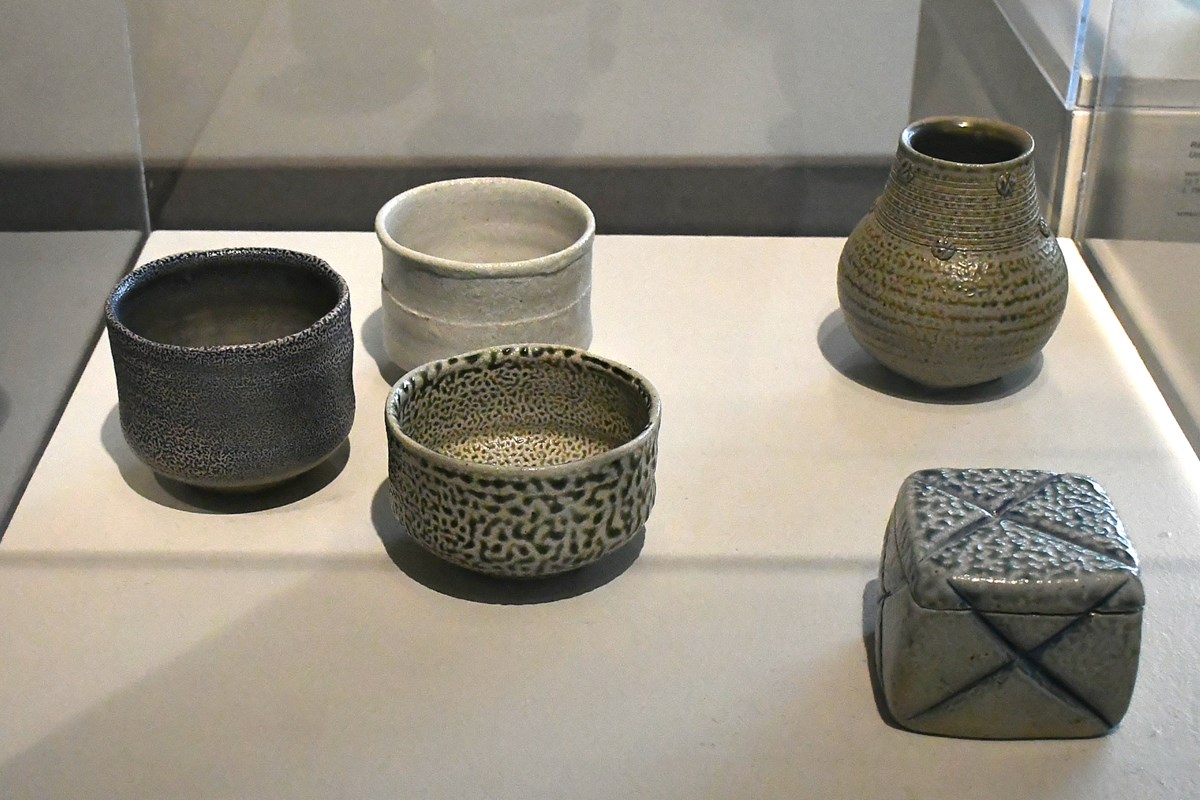 A new exhibit in the foyer of the Moose Jaw Museum & Art Gallery (MJMAG) takes a look at a selection of artwork and how artists have been influenced by Japanese ceramics and aesthetics.
Titled Shibui, the display of ceramic and clay platters, bowls and vases comes from the MJMAG permanent collection and features the works of Moose Jaw's own Robert Froese, along with Saskatchewan artists Jack Sures, Randy Woolsey and Japan's Soji Hamada.
The project was put together by curatorial assistant Jared Boechler, who made the selections as a counterpart to the current exhibition 'Wholeness' by Hanna Yokozawa Farquharson.
"It's just a really interesting take on some local ceramic artists and the international influences on their work," said MJMAG curator Jennifer McRorie. "It's interesting to see where people draw their inspiration from, and there's such a strong ceramics tradition in Japan, where they really try and emphasize the quality of the clay. Then there's a lot of chance that's allowed to happen in the making of the works, there's kind of a rustic element where they allow the glaze and clay to interact and see what happens."
That randomness leads to every piece having a unique look, something that can be seen even in pieces in the same style by the same artist. As an example, a selection of five items on display from Woolsey all carry similarities but are distinct in their differences.
That's not to say there isn't an element of precision involved, especially with some of the more intricate works.
"There's a really beautiful bowl by Jack Sures that very much looks like a traditional ink painting or calligraphy," McRorie said. "So it's nice to think of his work through that lens of a connection to Japan."
One can also find distinctions in the medium itself, with McRorie pointing to a selection of tea bowls by Froese as a prime example.
"You look at the clay, there's a real roughness to it that they use and you can tell it's different clay body than what we're used to around here," she explained. "It's similar to what you'd see from other items from artists in Japan."
The exhibit can be found immediately upon entering the museum and art gallery and will be on display until Sept. 5.
The gallery is open from 1 p.m. to 5 p.m. Tuesday through Sunday and closed Mondays.
For more information on the MJMAG, visit their website at www.mjmag.ca and follow them on Facebook at www.facebook.com/mjmag.
Exhibit explores use of art to cope with mental illness – St. Albert TODAY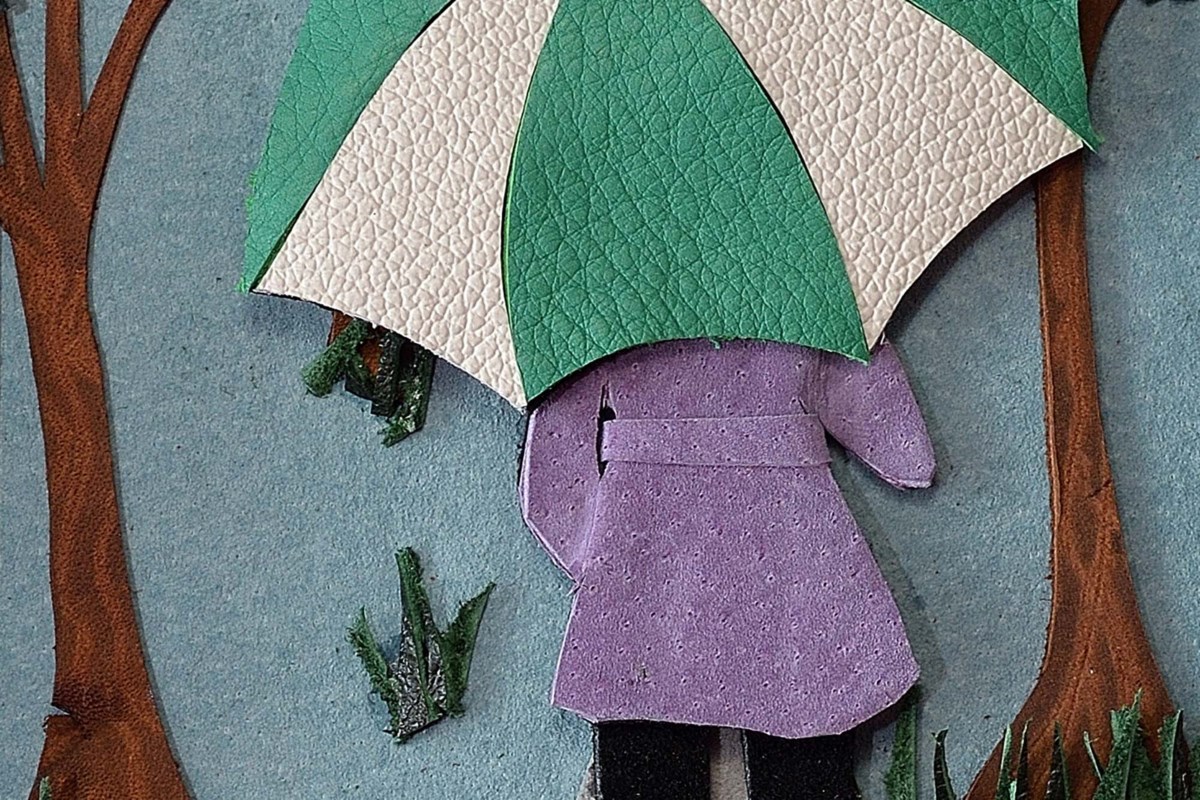 Kimberly Smith creates wall art with fused glass exploring nature and our relationship to it. Instead, Cynthia Carson, a severe brain injury survivor, infuses her personality into pieces constructed from leather.
Smith's fused glass of natural scenery comes across as elegant, serene, and peaceful yet at the same time very sturdy — much like the artist. Carson's work instead is bold and sassy, a reflection of the artist's larger-than-life personality.
Interestingly, both women are bound by mental illness and adopted art as a positive mechanism to cope with life. Their contrasting works, which oddly complement each other, are currently on exhibit at Visual Arts Studio Association as part of Divergent Properties, which runs until Saturday, Aug. 27.
Upon stepping into VASA's entrance, one immediately comes face-to-face with Carson's three-piece showcase of two black and white leopards and one tiger titled Strength Within.
"We as humans don't recognize our own strength — not necessarily physically, but mentally and emotionally. It's about finding the strength you did not know was there," said Carson.
The Edmonton artist began her journey crafting visual art as a significant and symbolic step towards working through trauma. The German-born artist moved to the United Kingdom for work and later travelled to South America before moving to Canada.
Once living in Canada, she suffered a crippling and traumatic brain injury that left her unable to control her body. Spending time in rehabilitation, she had to re-learn basic physical movements such as walking and spreading jam on toast. At times Carson felt as if she had fallen through the cracks, but stubbornly refused to give up.
"Once we were visiting my brother-in-law's apartment and I saw a piece of Native art made of leather, and I thought it was interesting. My husband's family is Métis and they taught me to make moccasins. We had a lot of leather at home, and I started cutting it up in five-minute increments because I couldn't concentrate any longer. For me it wasn't about creating art. It was about improving my motor skills, my concentration, my endurance, and overall rehabilitation," said Carson.
One of her creations is a stunning, blue peacock that looks as if it's about to jump out of the frame. It is modeled after peacocks living in the wild that are nearly extinct.
"It has a vulnerable beauty. It's a rendering that life is precious. We have this illusion we are in control, but that is not always true. It's about the fragility that life can be gone in a second. I've put it in a distressed frame because life is imperfect."
Another series is of ballet dancers standing on pointe in graceful dance positions.
"The ballet shows mean to me that I couldn't dance, but I could dance inside."
Carson has also come under the microscope from individuals who cannot see her injuries and are prone to judge.
"You don't see the challenges of brain injuries because you can't see anything. But it's about the perceptions people have of others — the visible and judgmental. It's all about assumptions."
Most importantly, Carson sees herself as a brain injury advocate and hopes her art spreads awareness.
Kimberly Smith creates kiln-fired glass art that evolves through form, colour, and materials. She uses nature themes borrowed from across Alberta. While her winter landscapes exude an aura of quiet peace, her bold-coloured Mama Bear projects the animal's volatile emotions.
"Mama Bear is an example of slab glass. I use chunks of glass and rebuild from broken pieces. I choose what I keep and what I discard and build something new," Smith said.
She uses three techniques — paper glass, enamel on glass, and slab glass, which can be fired to temperatures up to 1,500 F. She creates art in layers, some light and airy, others dark or muted. Some even sparkle with unexpected colours. No one layer stands on its own. All the layers must be added to see the beauty that emerges from within.
"I was 10 when I saw a glassblower at NAIT and thought it was the coolest thing I ever saw. I've done paintings — acrylics and watercolours — but it wasn't until 16 years ago that I found out a kiln could do both pottery and glass. From that moment on it devoured me. Glass is my home," said Smith.
There's something about the way light passes through the medium or is reflected that keeps the St. Albert artist intrigued and energized in attempting new challenges.
"It's only when we pull all the parts of the self together that we become whole."
The exhibit is free. VASA is located at 25 Sir Winston Churchill Ave. The studio is open Tuesday through Saturday from 11 a.m. to 4 p.m.
Colborne art gallery celebrates 25 years of creativity success in the Northumberland community – Northumberland News
University of Exeter at heart of rock art discoveries – BBC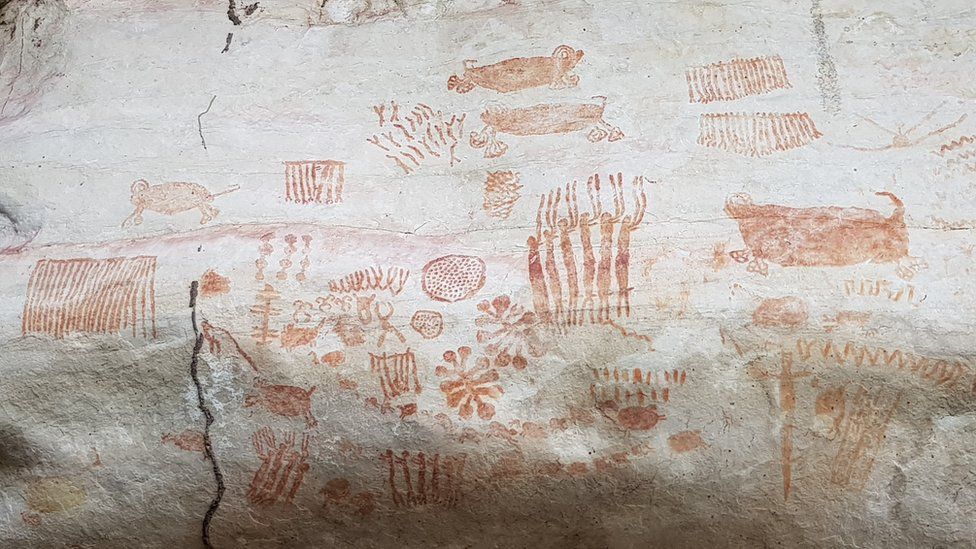 Archaeologists at the University of Exeter are at the heart of a global event to showcase ancient rock art.
The Painted Forest event in Colombia will show works thought to be from the first humans to enter the Amazon.
The discoveries have been unearthed by Lastjourney, a Colombian-English research collaboration, in which the university has taken a central role.
The symposium will bring international experts together with representatives of indigenous peoples and artists.
Prof José Iriarte from the University of Exeter said: "What we have discovered here in Colombia is an incredible insight into one of the most momentous demographic dispersals of our species into the diverse environments of north west South America."
Prof Iriarte said the rock art showed "a fascinating glimpse into the earliest artistic expressions of humans around the world".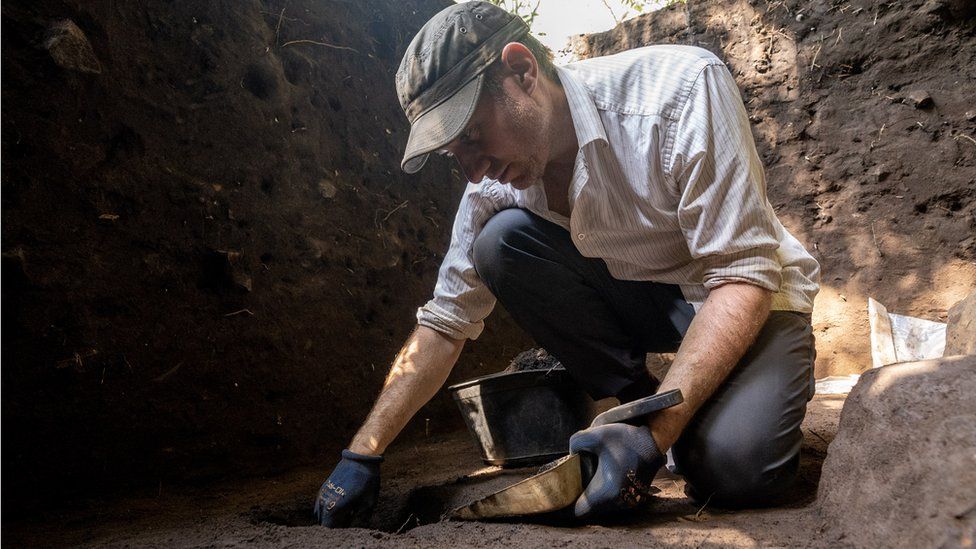 The artwork documents the arrival of the first humans in the north-western Amazon area almost 13,000 years ago, and the impact they had upon the landscape.
It will be on display in the Colombian city of San Jose de Guaviare, where delegates at the five-day symposium from 29 August to 2 September will sample rock painting and indigenous cooking and visit famous rock art sites of Cerro Azul, Raudal and Nuevo Tolima.
Project leaders from Lastjourney – which include the National University of Colombia, the University of Antioquia and the University of Exeter – will present a new bilingual (English/Spanish) guidebook for a layman's audience, also titled The Painted Forest.

Related Internet Links
The BBC is not responsible for the content of external sites.