New Brunswick to move to Green phase on July 30; reports three new COVID-19 cases Friday – CTV News Atlantic
HALIFAX —
New Brunswick will move into the Green phase of its recovery plan on July 30, lifting all public health restrictions and opening the province to travel, Premier Blaine Higgs announced Friday.
"This morning, Cabinet and the all-party cabinet committee on COVID-19 agreed that New Brunswick's mandatory order will not be renewed on July 30. This will lift all mandatory travel and public health restrictions that have been in place since the pandemic began," said Higgs during Friday's news update.
As of 11:59 p.m. on July 30, the following restrictions will be removed in the province.
Lift all mandatory travel and public health restrictions that have been in place over the course of the pandemic.
Lift all provincial border restrictions; provincial border checks will cease, and registration will no longer be required to enter New Brunswick from anywhere in Canada.
Lift all limits on gatherings and the number of people within facilities. Capacity limits in theatres, restaurants and stores will no longer be required.
End the requirement to wear face masks in public.
"We came to this decision because we have reached our goal of 75 per cent of our eligible population having received their first vaccine, and are now at 81 per cent," said Higgs on Friday. "We know that there will be new cases, but thanks to the amount of people that are already vaccinated, we do not think that our health care system will be threatened."
As of midnight on July 30, all provincial border restrictions will be lifted, provincial border checks will cease, and registration will no longer be required to visit New Brunswick from anywhere in Canada.
However, travellers will still be subject to Canada's federal restrictions on International travel.
"We will be living with COVID-19, so we encourage New Brunswickers to continue to practise protective health measures such as hand-washing, coughing in your elbow, staying home when sick and wearing a mask if you so choose," said Dr. Jennifer Russell, chief medical officer of health. "This virus is still with us and we should all expect to see cases as normal travel returns. If you have symptoms, get tested."
During Friday's news update, Higgs and Russell emphasized that some facilities and businesses may choose to maintain their own policies on protective health measures, even after restrictions are lifted.
"When we move to Green, not everyone will feel ready to jump back into life as if nothing happened. We all will have to adapt to this new environment in our own way," said Higgs. "For some, the return to normal will be at a fast pace. Others may want to ease out of the safety measures we have been surrounded by for so long. There is no right way to do this. Everyone must do what feels best for them while remaining safe."
THREE NEW CASES ANNOUNCED FRIDAY
New Brunswick is reporting three new cases of COVID-19 on Friday, along with one recovery, as the active number of cases in the province rises to 10.
Two of the new cases were identified in the Saint John region (Zone 2), involving two people ages 19 and under, are both related to travel.
One new case was identified in the Fredericton region (Zone 3), involving an individual in their 20s, and remains under investigation.
New Brunswick has had 2,350 cumulative cases of COVID-19 since the start of the pandemic.
In total, 2,293 people have recovered, and 46 people have died in the province from COVID-19.
There is currently no one hospitalized in New Brunswick due to COVID-19.
"We are approaching having one-million COVID-19 vaccines in the province, a very important milestone in our fight against the virus for our province and the country," said Russell. "While we are well on our way to getting as many New Brunswick's vaccinated as we can, we must remember that the COVID-19 virus still exists and can still spread. While case numbers have been low, we are still encouraging anyone having symptoms to make an appointment to get tested."
On Thursday, 727 tests were conducted in the province. A total of 376,470 tests have been conducted since the beginning of the pandemic.
The number of cases is broken down by New Brunswick's seven health zones:
Zone 1 – Moncton region: 490 confirmed cases (six active cases)
Zone 2 – Saint John region: 300 confirmed cases (two active cases)
Zone 3 – Fredericton region: 449 confirmed cases (two active cases)
Zone 4 – Edmundston region: 754 confirmed cases (no active cases)
Zone 5 – Campbellton region: 185 confirmed cases (no active cases)
Zone 6 – Bathurst region: 133 confirmed cases (no active cases)
Zone 7 – Miramichi region: 39 confirmed cases (no active cases)
THOUSANDS OF VACCINE APPOINTMENTS AVAILABLE
In a release issued Tuesday, New Brunswick health officials say there are thousands of first and second dose Pfizer and Moderna appointments available at regional health authority clinics and participating pharmacies.
Vaccination clinics are taking place every day this week with appointments available in each region. New Brunswickers who have yet to be immunized with two doses of vaccine are encouraged to book an appointment through a participating pharmacy or at a Vitalité or Horizon health network clinic.
New Brunswick's COVID-19 online dashboard provides an update on the amount of vaccines that have been administered to date.
As of Friday, 997,798 doses of COVID-19 vaccine have been administered in New Brunswick. The province says 81.2 per cent of the eligible population has received at least one dose, with 62.7 per cent now fully vaccinated.
All eligible New Brunswickers can book their second dose appointments if at least 28 days have passed since their first dose.
To receive their second dose, New Brunswickers are asked to bring a signed consent form, their Medicare card and a copy of the record of immunization provided after receiving their first dose.
Appointments for people who have not yet received their first dose continue to be available to all New Brunswickers aged 12 and older at regional health authority clinics and through participating pharmacies.
Public Health is also reminding New Brunswickers to keep a copy of their Record of Immunization form as their official proof of vaccination.
YELLOW LEVEL REMINDER
All of New Brunswick remains under the Yellow level of recovery under the province's order, which will be lifted effective 11:59 p.m. July 30.
Evolution of Canada as a Modern Payments Leader
With Silicon Valley taking most of the tech headlines from the North American continent, Japan being regularly publicized for its leaps in robotic technologies, and the UAE constantly investing in the latest tech, it doesn't come as a surprise that many forget about Canada as a leader in the world.
However, just because Canada doesn't command international headlines doesn't mean that the country hasn't proven to be incredibly tech-savvy, especially in the realms of payments and money. As a developed market, Canada has long boasted one of the highest credit card penetration rates in the world, at 83 percent (17 percent higher than the United States).
This is the start of a trend that will likely see Canada become the example of how payments around the world will take place, especially as it's reported that the country will likely be the first to banish banknotes. Already, over 80 percent of Canadian bank transactions are made digitally, with there being many solutions available to the population. Yet, there's more to come from the world-leading market in modern payments.
Rapid adoption of innovative cashless payment services
Source: Pixabay
While VISA, MasterCard, and American Express still form the foundations of much of Canada's payments preferences, eWallet and mobile payment solutions have become incredibly prevalent. Both PayPal and Apple Pay boast a strong customer base across the country, with a 2019 survey indicating that over 20 percent of Canadians had the PayPal app, with over 15 percent installing the Apple Pay app.
It shouldn't come as a surprise that, due to the influx of these once-termed 'alternative' payment methods, new industries have quickly embraced them to appeal to Canadians. This isn't anywhere more apparent than with the online casino industry, with the very best accepting PayPal as well as Skrill, Neteller, Trustly, and the two card providers. By offering these safe and popular methods, players are happy to try out thousands of online games.
PayPal looks to be positioning itself as the leader of a cashless Canada, and yet it'll be expanding its offering even further soon. In September 2021, PayPal paid US$2.7 billion to acquire Japanese online payments firm Paidy, which specializes in buy-now-pay-later (BNPL) and payments without credit cards. This could further enhance its appeal to the Canadian population.
Growing into an ever-more digital space for money
Source: Unsplash
Despite the rate of adoption of the newer or tech-savvy payment methods among customers, many still experience payment friction. It was found that over half of all Canadians have experienced a vendor not accepting their preferred payment method or there being a limit on the amount that can be transferred with any one purchase. This is why PayPal's entry into BNPL could enhance its scope in Canada.
The BNPL market is tipped to be worth nearly US$4 trillion by the end of this decade, making it a powerhouse option in eCommerce. It will certainly become popular in less-developed markets, where people want more expensive goods than they can afford outright. However, it also has its place in a market like Canada, which will make all tiers of purchase more accessible to all, particularly if the PayPal rollout gains traction.
Another digital area of finance that Canada is seen to be particularly smitten with is that of cryptocurrencies. The government has created a remarkably crypto-friendly regulatory landscape, helping all kinds of coins to know where they stand, appeal to Canadians, and be used across the country. It's said that around 1.2 million people (3.2 percent of the population) own cryptocurrencies in Canada already.
It doesn't come as a surprise that Canada is tipped to become the first cashless nation in the world, particularly with the adoption rate of eWallets and the embrace of even more modern solutions.
Chinese builder in debt jam says it will make bond payment – CP24 Toronto's Breaking News
Joe Mcdonald, The Associated Press

Published Wednesday, September 22, 2021 7:08AM EDT


Last Updated Wednesday, September 22, 2021 7:08AM EDT

BEIJING (AP) — A Chinese real estate developer whose struggle to avoid defaulting on billions of dollars of debt has rattled global markets says it will pay interest due Thursday to bondholders in China but gave no sign of plans to pay on a separate bond abroad.
The Chinese government, meanwhile, added to investor anxiety Wednesday by staying silent about whether it might intervene to restructure Evergrande Group's $310 billion debt.
Evergrande's struggle to comply with financial restrictions imposed by regulators to curb rising debt in the Chinese economy has prompted fears a default might cause global shockwaves. Economists say Beijing can prevent a Chinese credit crunch but wants to avoid appearing to arrange a bailout while it tries to force other companies to reduce reliance on debt.
Evergrande appears to be trying to buy time for "an orderly default rather than a shocking implosion" by paying bondholders in China on time while skipping payments abroad, said Vishnu Varathan of Mizuho Bank in a report.
"Averting a default altogether is highly unlikely," Varathan said.
If regulators get involved, they are likely to focus on protecting families that paid for apartments that are yet to be built, economists say. That would cause bigger losses for banks, construction companies and other creditors.
Evergrande, which ratings agency S&P Global says is the world's most-indebted real estate developer, said it will make a payment due on a 4 billion yuan ($620 million) bond denominated in Chinese yuan.
A company statement said details were "settled in negotiations outside the market" but gave no indication whether that meant any change in the payment. The bond has a 5.8% interest rate, which would make the normal amount due 232 million yuan ($36 million) for one year.
Evergrande did not say if it would make a separate payment of $83 million due Thursday to holders of a U.S. dollar-denominated bond that matures in March.
Evergrande appears to be favoring Chinese creditors in order to negotiate with a circle of friendly banks and other institutions that hold its debt, said Mizuho's Varathan. He said that "optimizes relief from creditor action" in China.
A default on a bond in China would trigger a cross-default on a bond abroad but missing a payment abroad doesn't have the same effect with in China, according Varathan. He said it would be harder to renegotiate with a "diverse and dispersed" investor pool abroad.
China's main stock market benchmark, the Shanghai Composite Index, closed 0.4% higher following the announcement. Hong Kong financial markets, which have been jolted by Evergrande's predicament, were closed for a holiday.
Some commentators suggest Evergrande might become China's "Lehman moment," referring to the failure of Wall Street bank Lehman Brothers, a forerunner to the 2008 crisis. But economists say the risk of global market contagion is low.
Evergrande has sold billions of dollars of assets to pay down debt since regulators tightened limits on borrowing by China's real estate industry last year. The company is one of China's biggest private sector conglomerates, with more than 200,000 employees, 1,300 projects in 280 cities and assets worth 2.3 trillion yuan ($350 billion).
Its billionaire founder, Xu Jiayin, expressed confidence in a letter to employees this week that the company will quickly resolve its debt problems.
Other major developers such as Vanke Co., state-owned Poly Group and Wanda Group have not reported similar problems. But hundreds of smaller developers have shut down since regulators in 2017 started tightening control over fundraising tactics such as selling apartments before construction begins.
The ruling party has declared reducing debt and financial risks a priority since 2018. But total corporate, government and household borrowing rose to nearly 300% of economic output last year from 270% in 2018, unusually high for a middle-income country.
As of June 30, Evergrande reported 2 trillion yuan ($310 billion) of outstanding debts to bondholders, banks, construction contractors and other creditors.
Of that debt, 240 billion yuan ($37.3 billion) was due within a year, nearly triple Evergrande's 86.8 billion yuan ($13.5 billion) in cash holdings, according to a company financial report.
Beijing allowed the first corporate bond default of the communist era in 2014 in an effort to force borrowers and lenders to be more disciplined. Defaults by private sector borrowers have gradually been allowed to increase, but the government has arranged bailouts for state-owned companies.
Gas crisis: Energy regulator warns more customers face hit – BBC News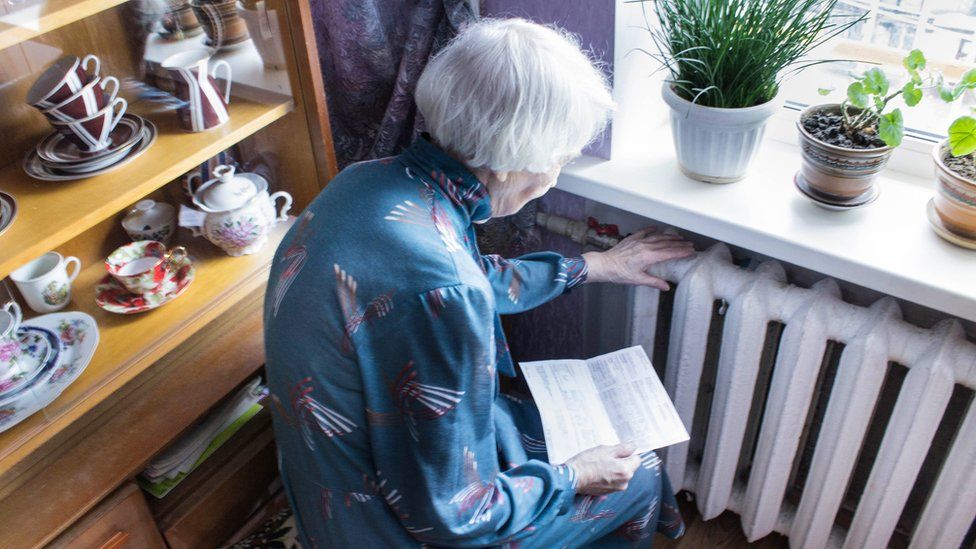 The boss of the UK's energy regulator says "well above" hundreds of thousands of customers will have to be moved to new suppliers as more firms go bust.
Ofgem's Jonathan Brearley spoke just hours before Green Energy, which has 250,000 customers, collapsed.
Mr Brearley told MPs that the rapid gas price rise was "something we have not seen before" and more firms would fold.
He declined to say if that meant "millions" of customers would eventually need to find a new supplier.
But Mr Brearley insisted Ofgem had plans in place to cope as the crisis developed.
Green Energy has become the latest provider to go bust following a sharp rise in wholesale gas prices.
The company, which employs 180 people, blamed "unprecedented market conditions and regulatory failings" for its collapse. It said that another energy provider would take on its 250,000 customers.
Since the sharp rise in wholesale gas prices – which firms complain they are unable to pass on to customers because of a price cap on energy bills – a number of small companies have collapsed, affecting more than one million customers.
They include People's Energy, Utility Point, PfP Energy and MoneyPlus Energy. Meanwhile Bulb, the UK's sixth largest energy company with 1.7 million customers, is seeking financing.
Appearing before the cross-party Business Committee, Mr Brearley said: "We do expect a large number of customers to be affected. We've already seen hundreds of thousands of customers affected, that may well go well above that. It's very hard for me to put a figure on it."
If an energy firm collapses, customers are automatically switched to a tariff provided by the new supplier. This is a payment plan agreed with the regulator Ofgem, but it may well be more expensive than the deal they had with the former company which went bust.
A six-fold rise in wholesale gas prices since last year meant several domestic energy suppliers had hit financial trouble.
More would go under, Mr Brearley said, although he said commercial talks with the firms prevented him from speculating how many.
"It's not unusual for suppliers to go out of the market," he said. "I think what is different this time is that dramatic change in the costs that those suppliers are facing.
"We do expect more (suppliers) not to be able to face the circumstances we're in, but it's genuinely hard to say more than that, partly because that means predicting what may happen to the gas price."
Some critics have blamed Ofgem's domestic energy price cap for preventing suppliers from passing on the cost of more expensive wholesale gas.
Mr Brearley said the cap was designed to protect consumers: "It is good that it is there."
But even with the cap, the Joseph Rowntree Foundation charity has warned that millions of low-income households will face a squeeze on their finances from October, when energy companies will be allowed to lift the maximum amount they charge for gas and electricity by as much as 12%.
And from next month, Universal Credit claimants face losing £20 a week.
Peter Matejic, deputy director of evidence and impact at the Joseph Rowntree Foundation, said on Wednesday: "Millions of low-income families are incredibly anxious about how on earth they are supposed to make ends meet from next month."
Business and Energy Secretary Kwasi Kwarteng admitted the cut to Universal Credit could make it "a very difficult winter" for low-income families, and said he was speaking to Chancellor Rishi Sunak and Work and Pensions Secretary Therese Coffey "a great deal" on the subject.

What happens if your energy supplier goes bust?

Customers will still continue to receive gas or electricity even if the energy supplier goes bust. Ofgem will move your account to a new supplier, but it may take a few weeks. Your new supplier should then contact you to explain what is happening with your account
While you wait to hear from your new supplier: check your current balance and – if possible – download any bills; take a photo of your meter reading
If you pay by direct debit, there is no need to cancel it straight away, Citizens Advice says. Wait until your new account is set up before you cancel it
If you are in credit, your money is protected and you'll be paid back. If you were in debt to the old supplier, you'll still have to pay the money back to your new supplier instead

The head of the trade body Energy UK was also giving evidence to MPs. Emma Pinchbeck said the sector had been fragile for a couple of years and the current gas crisis had exposed fault-lines in the market.
"I took this job a year ago. When I was hired, the chairman of Energy UK said that your biggest challenge is going to be the vulnerability of the retail market.
"And I know that for a year or more before that my team had been making the case to the regulator and the government that the sector is fragile."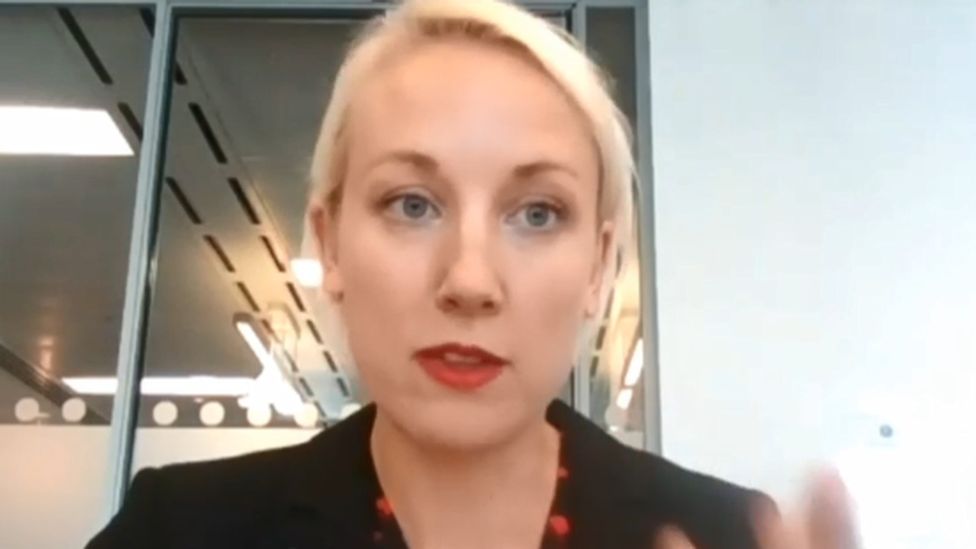 She added: "There's a short-term crisis here, which is in some ways out of our control – it's to do with the gas prices – but it's been exacerbated and arguably caused by our regulatory design."
Ms Pinchbeck said the risks to the market and security of supply was likely to continue without action by the government and regulator. "It's terrible news for customers in the long run," she said.
There was also a warning from Mr Kwarteng that Britain must prepare for a future of higher energy prices.
"The price has spiked considerably," he told the committee. "You would expect normally that the price would revert to the mean.
"It's not something that we think is going to be sustainable… We have to prepare for longer-term high prices."
Mr Kwarteng also said there were no plans to remove the cap on domestic bills. "The price cap is here to stay," he told MPs.


Please include a contact number if you are willing to speak to a BBC journalist. You can also get in touch in the following ways:
If you are reading this page and can't see the form you will need to visit the mobile version of the BBC website to submit your question or comment or you can email us at HaveYourSay@bbc.co.uk. Please include your name, age and location with any submission.