New cat virus found at B.C. SPCA prompts science journal publication – Times Colonist
VANCOUVER — The outbreak of a fast-spreading disease at the SPCA's animal centre in Vancouver has led to the discovery of a new feline virus that affected 43 cats in B.C.
It started when eight cats fell ill on a single day in 2018 with symptoms like a human stomach flu, but Dr. Emilia Gordon, the senior manager of animal health, says they became concerned when tests came back negative for parasites.
Gordon says in a news release they knew within days that they were dealing with a virus or bacteria they hadn't faced before.
Outbreak tracing found two cats in the Quesnel shelter introduced the illness to Vancouver's facility, where it spread rapidly before being detected.
A research team at the University of California, San Francisco found the new species of parvovirus, which isn't related to COVID-19, and those findings were recently published in the science journal Viruses.
Gordon says the high rate of recovery was due to a quick response and stringent control measures, although two of the 43 cats that were ill were euthanized because of other medical problems.
"As soon as we understood we were dealing with something unusual, our first goal was to stop the outbreak so more cats wouldn't get sick," Gordon says. "Our second goal was to try to get answers for our teams, for the cats, and for other shelters and veterinarians facing unexplained gastrointestinal outbreaks in cats under their care."
She says being part of the discovery of the new virus was very exciting, however data from a single outbreak isn't enough to be certain the virus can cause disease and more research will need to be done.
This report by The Canadian Press was first published May 28, 2019.
A roundup of COVID-19 developments for Friday July 10, 2020 – Winnipeg Free Press
I suppose we shouldn't be surprised that the bureaucratic heads of our health care systems have become household names — and even heroes — during the pandemic
Dr. Brent Roussin, Manitoba's chief public health officer, probably has better name recognition these days than many in Premier Brian Pallister's cabinet. In Vancouver, the larger than life faces of British Columbia's top doctor, Dr. Bonnie Henry, and Dr. Theresa Tam, Canada's chief public health officer, are celebrated on a mural. And south of the border, the world has frequently been hanging on every word from Dr. Anthony Fauci, the 79-year-old who is the top adviser to the White House's coronavirus task force.
Alas, for the past two months, Donald Trump has left the good doctor hanging.
As Hannah Kuchler reveals in her interview with Fauci published by the Financial Times today, there's now more than social distance at play between the straight-talking scientist and Trump.
"Fauci last saw Trump in person at the White House on June 2 — and says he has not briefed the president for at least two months," writes Kuchler. "He tells me this in a matter-of-fact tone, but I suspect that his indifference is feigned. While Trump holds potential superspreader events, Fauci meets with the task force run by the vice-president. He says he is 'sure' that his messages are passed along — but Trump is evidently not listening. On July 4, the president declared that 99 per cent of Covid-19 cases were 'harmless.'"
The supposed one per cent of COVID-19 cases that by extension are harmless have now led to nearly 134,000 deaths in the country Trump leads.
In that interview, the leading public health official now serving his sixth president says he understands why Fauci-mania has taken off during what he describes as a perfect storm.
"I believe, in fact I'm certain, that the country, in a very stressful time, needed a symbol of someone who tells the truth, which I do."
I'm betting these would be far less stressful times for all if Trump had been willing to spend as much time with Fauci as he has been with Fox's Sean Hannity over the past two months.
— Paul Samyn, Winnipeg Free Press editor
---
THE LATEST NUMBERS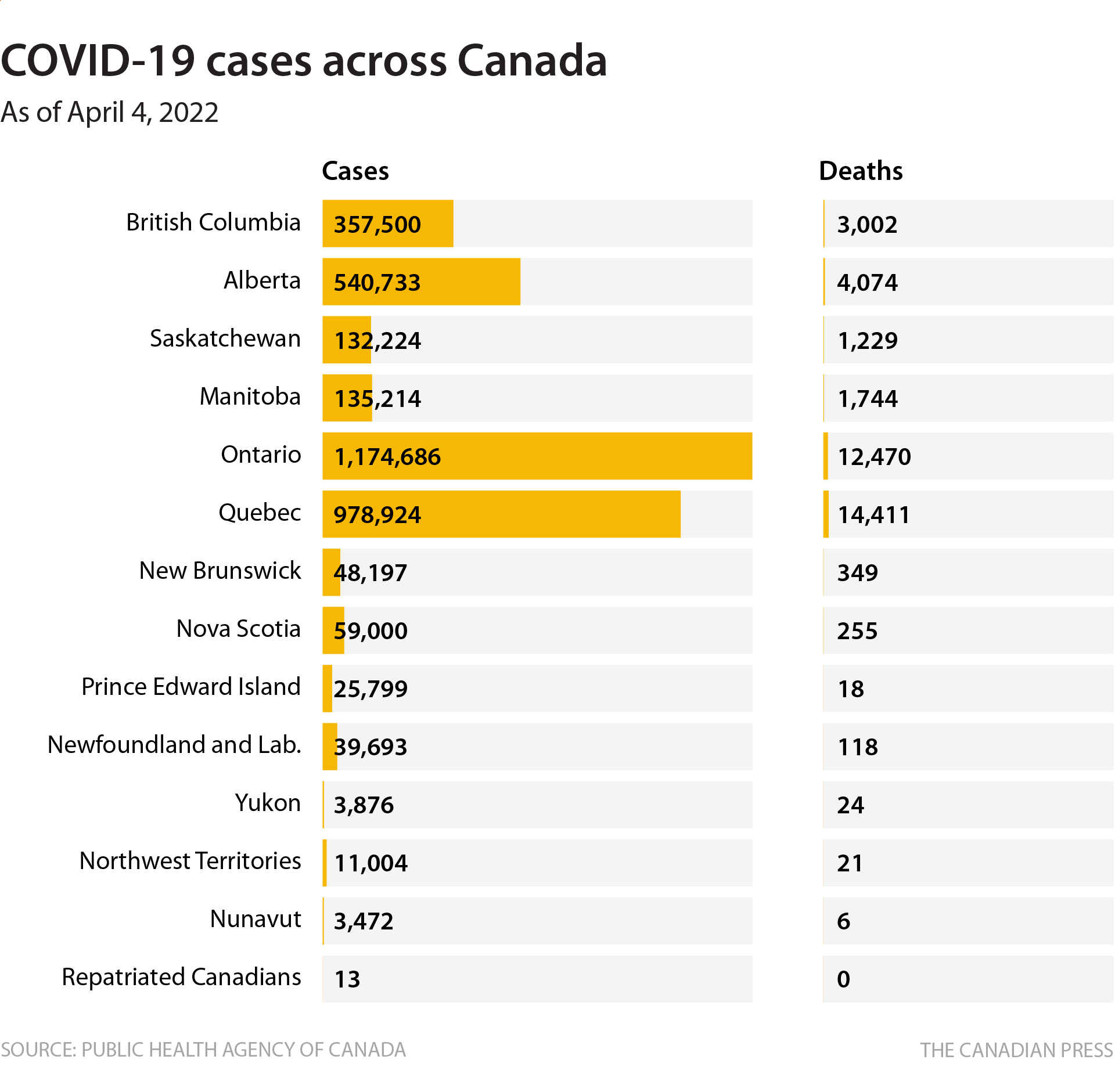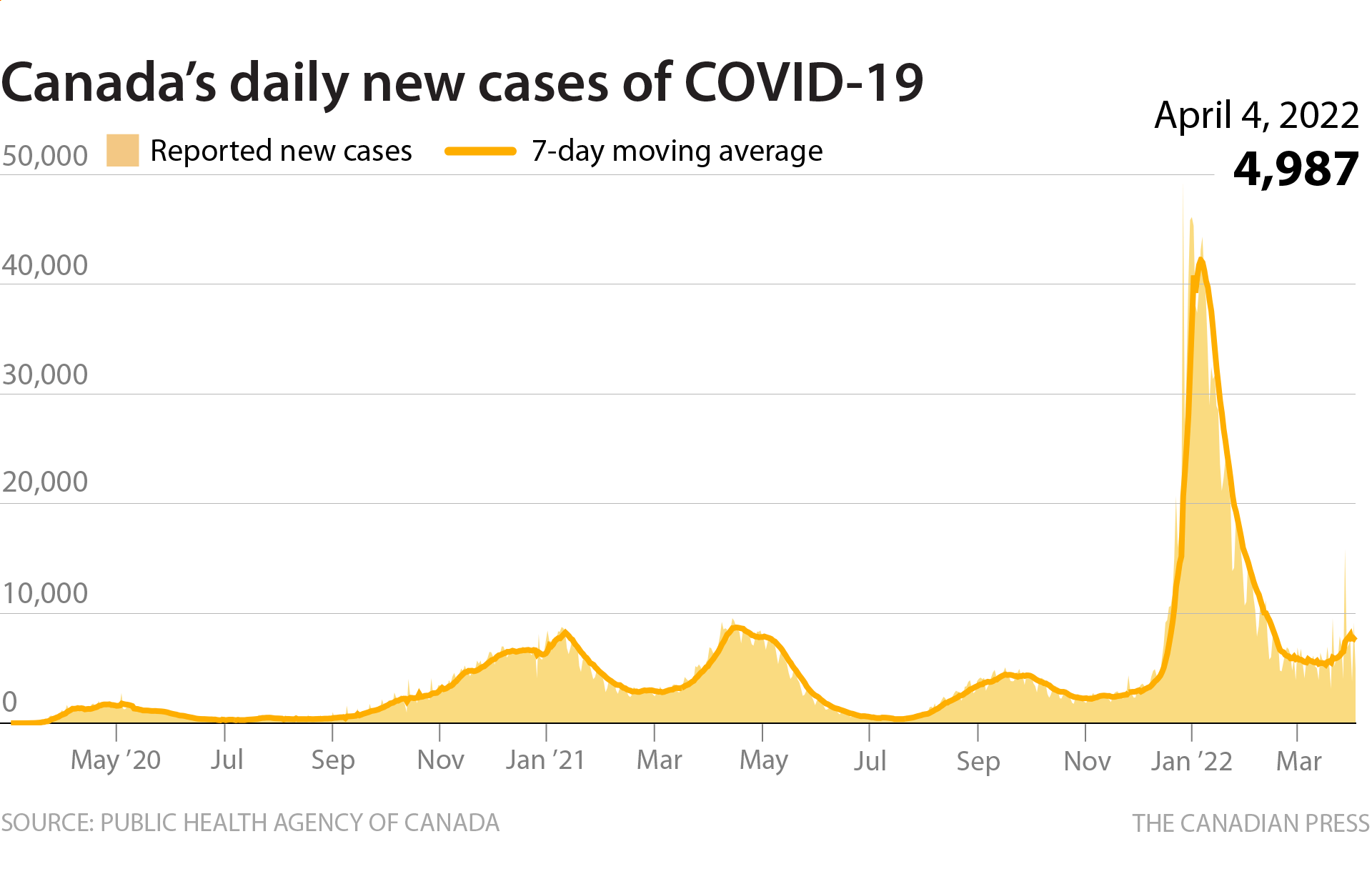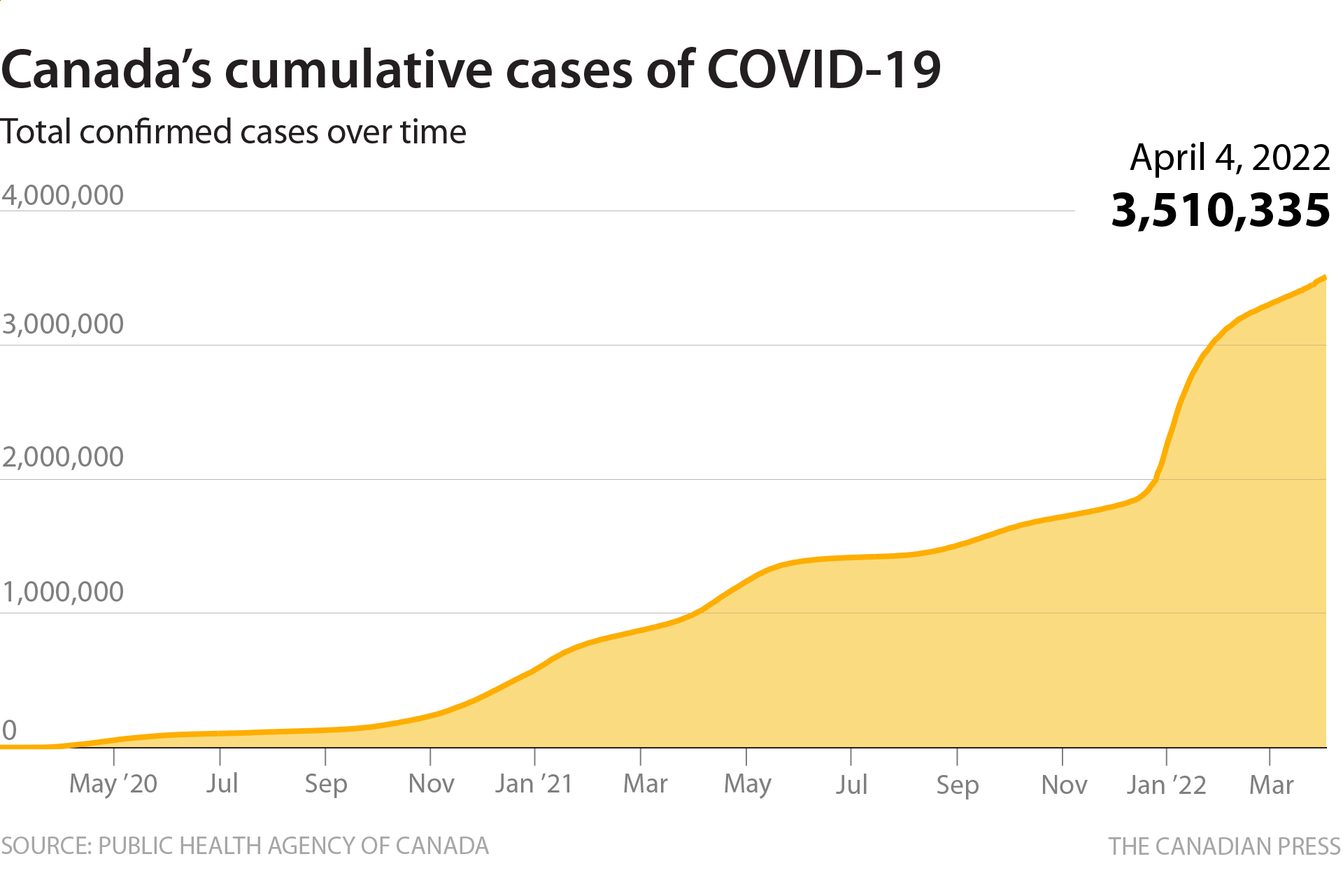 Note: Manitoba and Canada figures may not match due to differences in data sources.
THE LATEST IN MANITOBA
● Manitoba continues its streak of COVID-19 free days. No cases of the virus have been identified in July. The number of cases in Manitoba remains at 325. There are four active cases, but none that require hospitalization. A total of 314 individuals have recovered from COVID-19. Seven people have died. A further 928 laboratory tests were performed on Thursday, bringing the total number of tests since early February to 69,036.
THE LATEST ELSEWHERE
● Starbucks will be requiring customers to wear facial coverings while visiting all company-owned café locations in the U.S., beginning Wednesday. The company said in a blog post that at select locations where a local government mandate is not in place, customers not wearing a facial covering will have various options to order their items, including drive-thru and curbside pickup.
● An online poll by Leger and the Association for Canadian Studies released this week found 86 per cent of respondents in Canada are opposed to letting U.S. tourists north of the border. An Abacus Data poll out Friday found much the same thing. And when Rep. Brian Higgins, a New York Democrat, updated his bipartisan call for a plan to reopen the border, the ensuing Twitter barrage of sarcasm, satire and outright anger belied Canada's reputation as a bastion of civility, replete with memes of building walls, slamming doors and Bugs Bunny taking a handsaw to the 49th parallel. "I don't blame them for wanting us out of there," the congressman said Friday.
● Unions representing Ontario's health-care workers are consulting with their memberships about taking political action in response to the province potentially extending its emergency act. The Ontario Council of Hospital Unions/Canadian Union of Public Employees says that under the emergency orders their collective bargaining agreement with the province is suspended. Michael Hurley, president of the unions, says that while that was acceptable in the early stages of the COVID-19 pandemic, it's now a detriment to health-care workers. He says that nurses and other care workers can have their shifts changed, be moved from site to site, or have vacation requests denied under the act.
● Nevada Gov. Steve Sisolak says the state will re-implement restrictions on bars and restaurants in certain counties to prevent further spread of the coronavirus after a spike in confirmed cases. Sisolak's newest order began Friday at midnight. It requires bars that do not serve food to close their doors. Restaurants will stop serving parties of six or more. The directive includes Washoe and Clark County, home to Reno and Las Vegas. The directive is the second time Nevada has tightened restrictions since the state began reopening. The number of confirmed cases rose, prompting the governor to announce a statewide mask mandate on June 24.
● A medical association that the White House has cited in its press to reopen schools is pushing back against President Donald Trump's repeated threats to cut federal funding if schools don't open this fall. In a joint statement with national education unions and a superintendents group, the American Academy of Pediatrics on Friday said decisions should be made by health experts and local leaders. The groups argued that schools will need more money to reopen safely during the coronavirus pandemic and that cuts could ultimately harm students. "Public health agencies must make recommendations based on evidence, not politics," the groups wrote in the statement.
ODDITY
"No shirts, no shoes, no mask — no service."
— Michigan Gov. Gretchen Whitmer, mandating businesses open to the public deny service or entry to customers who refuse to wear one.
QUOTE, UNQUOTE
LOCAL NEWS
NATIONAL NEWS
INTERNATIONAL NEWS
COVID-19 BASICS
Sweeping COVID-19 warning issued for Kelowna after cases linked to Canada Day events – News1130
KELOWNA (NEWS 1130) — Interior Health issued a sweeping COVID-19 warning for Kelowna on Friday.
The health authority is asking those who attended "gatherings in the Kelowna downtown and waterfront areas" between June 25 and July 6 to monitor for symptoms, "given the number of cases and potential locations involved."
"This advisory comes after Interior Health's communicable disease unit has been made aware of a number of positive COVID-19 cases attending private gatherings and visiting businesses (restaurants, bars, etc.) over these dates. Of specific concern are larger Canada Day and holiday weekend events," reads a release from Interior Health.
The warning says eight cases have been identified so far, six in people who do not live in the region.
Contact tracing is underway, and anyone who is identified as having been exposed to a known positive case will be contacted and asked to self-isolate for 14 days.
Symptoms include cough, fever, shortness of breath, and loss of taste or smell.
"Testing is not recommended for people who have no symptoms. Individuals seeking a test should call their primary care provider (family physician or nurse practitioner) or the closest Interior Health community testing and assessment centre," the statement says.
N.S. government reports no new COVID-19 cases, extends state of emergency – The Guardian
---
Nova Scotia has three active cases of COVID-19 but the province reported no new positive tests Friday.
Nova Scotia government is extending the state of emergency through to July 26. The province said in a media release issued Friday that the public health order remains in place to protect the health and safety of Nova Scotians and ensure the safe reopening of businesses and services.
The QEII Health Sciences Centre's microbiology lab completed 579 Nova Scotia tests on July 9 and is operating 24-hours, said the release.
There are no licensed long-term care homes in Nova Scotia with active cases of COVID-19.
One person remains in hospital but their infection is considered resolved.
Anyone who has travelled outside of Atlantic Canada must self-isolate for 14 days. As always, any Nova Scotian who develops symptoms of acute respiratory illness should limit their contact with others until they feel better.
Nova Scotians are reminded to strictly adhere to the public health order and directives – practise good hand washing and other hygiene steps, maintain a physical distance when and where required, and wearing a non-medical mask is strongly recommended when physical distancing is difficult.
To date, Nova Scotia has 56,614 negative test results, 1,066 positive COVID-19 cases, 63 deaths and three active COVID-19 cases. Cases range in age from under 10 to over 90. One thousand cases are now resolved. Cases have been identified in all parts of the province.