New Ontario-wide coronavirus lockdown bans Christmas light drive-thrus – CP24 Toronto's Breaking News
David Friend, The Canadian Press

Published Thursday, December 24, 2020 1:05PM EST


Last Updated Thursday, December 24, 2020 1:06PM EST

TORONTO — Drive-thru Christmas light festivals will be going dark in Ontario weeks earlier than organizers planned under Doug Ford's stricter COVID-19 measures that go into effect on Saturday.
But several creators say they hope last-minute efforts to lobby the government before the holidays will convince leaders to make drive-thru shows an exception to the lockdown.
Monica Gomez, whose Polar Drive near Toronto's Pearson International Airport was scheduled to run until January, says she was surprised when she learned she would have to shut down.
Her region had already been operating under stricter grey-zone lockdown measures that started on Nov. 23, but drive-thrus were still allowed up until the announcement earlier this week.
"It's Christmas, this was put on us last minute, and now people aren't in office," she says of attempts to contact local officials.
"It wasn't all about the revenue. This was about doing something for families. In our mind, we're like, why would you take that one thing away from people right now?"
Gomez says it doesn't make sense that her contactless event isn't allowed to continue while drive-thru fast-food restaurants can still hand items through
Ontario is grappling with rising COVID-19 infection rates, including a new record high of 2,447 cases reported Thursday.
Residents are being told to stay home as much as possible and only go out for essential services, even before the province-wide lockdown begins on Dec. 26 and lasts at least a month.
The latest changes impacted other businesses that relied on in-car experiences.
Drive-in movie theatres were told several days before the opening of "Wonder Woman 1984" on Dec. 25 they could no longer operate, while the drive-in Immersive Van Gogh exhibit will be forced to close as well.
Some drive-in Christmas light events have already thrown in the towel, including Canadian Tire's Christmas Trail, which closed up on Dec. 23 and cancelled all future reservations.
Andrew Gidaro, who co-produces Holiday Nights of Lights in Vaughan, Ont., says he's not opposed to the lockdown, but feels the province "missed the mark a little" when it lumped contactless in-vehicle events into the latest measures.
He believes a "meaningful dialogue" with local government officials in Vaughan could lead to an agreement that these events are "something necessary" for the community.
"We're hopeful that we can get this thing turned and continue to operate," he added.
GM to invest C$1 billion in Canada plant to manufacture electric vans – Reuters
(Reuters) – General Motors Co and labor union Unifor said on Friday they have reached a tentative deal for the automaker to invest nearly C$1 billion ($785.42 million) in its CAMI Assembly Plant in Ingersoll, Ontario, to manufacture commercial electric vans.
Under the tentative deal, which is yet to be ratified by the union workers, GM has agreed to begin large-scale commercial production of EV600, an electric van, at its CAMI plant, Unifor said in a statement.
The Detroit automaker said in a separate statement that work would begin immediately at the plant.
The new deal builds upon recent investments by GM in Canada, which in November had agreed to invest C$1 billion in its Oshawa plant to expand production of its full-size pickup trucks.
The Canadian government welcomed the deal and said it would confirm its support as soon as the union members ratified the deal.
"We await the results of the ratification vote," Canadian Foreign Affairs Minister François-Philippe Champagne said in a statement.
Unifor, the union representing hourly workers in Canada, said more details of the deal would be presented to local members of the union at an online ratification meeting scheduled for Jan. 17, the results of which are scheduled to be released a day later.
($1 = 1.2732 Canadian dollars)
Reporting by Bhargav Acharya in Bengaluru with additional reporting by Steve Scherer in Ottawa; Editing by Simon Cameron-Moore
Ontario to delay 2nd vaccine dose until 42 days due to Pfizer shipment delivery pause – Global News
The Ontario government is extending the window for the second dose of COVID-19 vaccinations in order to account for Pfizer-BioNtech shipment and delivery delays.
Long-term care residents, staff and essential caregivers who have received their first doses of the Pfizer vaccine will now receive their second dose within 21 to 27 days, Dr. David Williams, Ontario's Chief Medical Officer of Health, said in a release. Everyone else will receive their second dose after 21 days and before 42 days.
They added the 28-day dose schedule for the Moderna vaccine will remain the same. Federal officials told Global News that Canada had received 171,000 doses of the Moderna vaccine this week and is expecting 230,400 more doses in the first week of February.
"Vaccination of residents, staff and essential caregivers of all long-term care homes and high-risk retirement homes in Ontario will continue, with the goal of having the first dose administered in all homes no later than mid-February," the release said.
"In the meantime, we are working to expand the number of vaccination sites to prepare for the demand for vaccination during Phase Two."
This includes ensuring that the province's approximately 61,500 long-term care residents, staff and essential caregivers, in Toronto, Peel, York and Windsor-Essex are inoculated by Jan. 21, the provincial government said.
The news comes one day after the federal government announced Pfizer would be reducing deliveries to all countries receiving its COVID-19 vaccine while it expands its European manufacturing facility.

2:09


Ottawa reassures Canadians after announcement of COVID-19 vaccine delay



Procurement Minister Anita Anand said the temporary delay would have no impact on Canada's long-term vaccine target, which aims to have enough doses for everyone in Canada who wishes to be vaccinated by the end of September.
The change in supply is expected to last the next four weeks, and could see deliveries reduced by at least half for Canada in the coming weeks. The Ontario government said they were working with the Public Health Agency of Canada to determine "the exact timing and amount of these reductions."
These vaccine dose adjustments are in line with the National Advisory Committee on Immunization's recommendations on the use of COVID-19 vaccines, which has indicated that some provinces may delay administering the second dose if there is a vaccine shortage, "preferably within 42 days of receipt of the first dose."
As of Friday, the Ontario government said more than 189,000 vaccine doses have been administered in the province.
More to come.
© 2021 Global News, a division of Corus Entertainment Inc.
Ontario reports more than 3,000 new COVID cases today – SooToday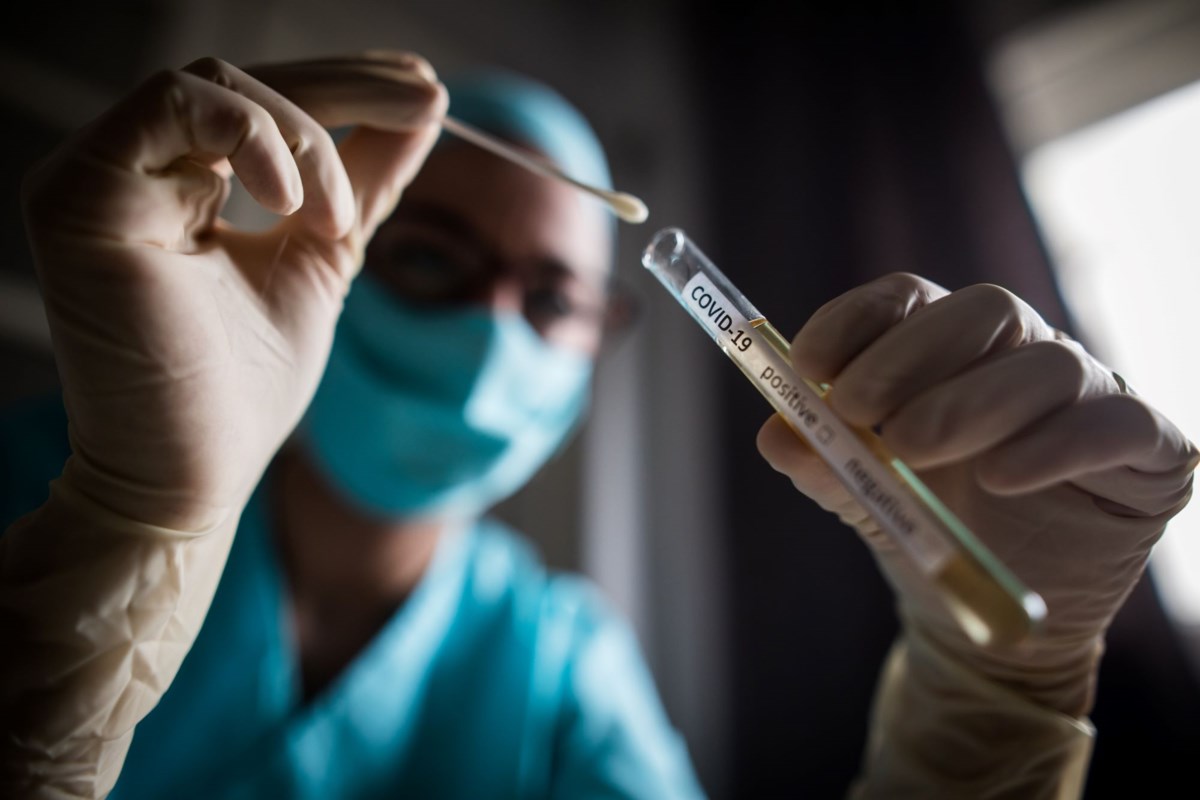 Public Health Ontario has reported 3,056 new cases of COVID-19 today, which is 58 more than the previous day. (Jan. 15).
The province is also reporting 51 deaths over the past 24 hours. Included in the 51 deaths were 27 individuals living in long-term care homes.
The Jan. 16 update provided by the province's public health agency also reported the following data:
3,312 new recoveries
1,632 people are currently hospitalized with COVID-19 in Ontario, down from 1,647 reported yesterday.
There are 379 COVID patients in intensive care units (up from 387 yesterday) and 281 COVID patients on ventilators (one more than yesterday).
28,618 current active cases in Ontario, down from the 28,825 reported yesterday
The province reported 73,875 tests processed yesterday resulting in a 4.6 per cent positivity rate. The province's goal is three per cent.
There is a backlog of 50,387 tests. To date, 8,865,263 tests have been completed.
Of the 3,056 cases reported today, 903 are from Toronto, 639 are from Peel, 283 are from York Region, 162 are from Durham Region and 152 are from Ottawa.
There are 246 ongoing, active outbreaks at long-term care homes in the province.
There were 14,460 doses of vaccines against COVID-19 administered on Jan. 15, down from 15,609 on Jan. 14.
As of 8 p.m. on Jan. 15, the province reports 189,090 doses of vaccine against COVID-19 have been administered.
There are 19,333 total vaccinations completed (both doses). The vaccines approved for use requires two doses a few weeks apart.
Public Health Ontario has confirmed 234,364 cases of COVID-19 since the start of the pandemic, and reported 200,406 recoveries and 5,340 deaths, of which 3,162 were individuals living in long-term care homes
The cumulative average incidence rate in the province is 1,556.1 cases per 100,000 people in Ontario. The weekly incidence rate in Ontario is 162.2 cases per 100,000 people from Jan. 5 to Jan. 11, which is an increase of 9.2 per cent compared to Dec. 30 to Jan. 5 when the average weekly incidence rate was 148.5 cases per 100,000 people.
The Ontario government has declared a state of emergency, the second since the start of the pandemic, and a stay at-home order is in effect until at least Feb. 11, 2021. There are additional measures in place for the shutdown, all of which can be found in this provincial breakdown.