New York Mag's Nuzzi slams media 'cowardice' toward Biden, claims journos don't want to ruin social life – Fox News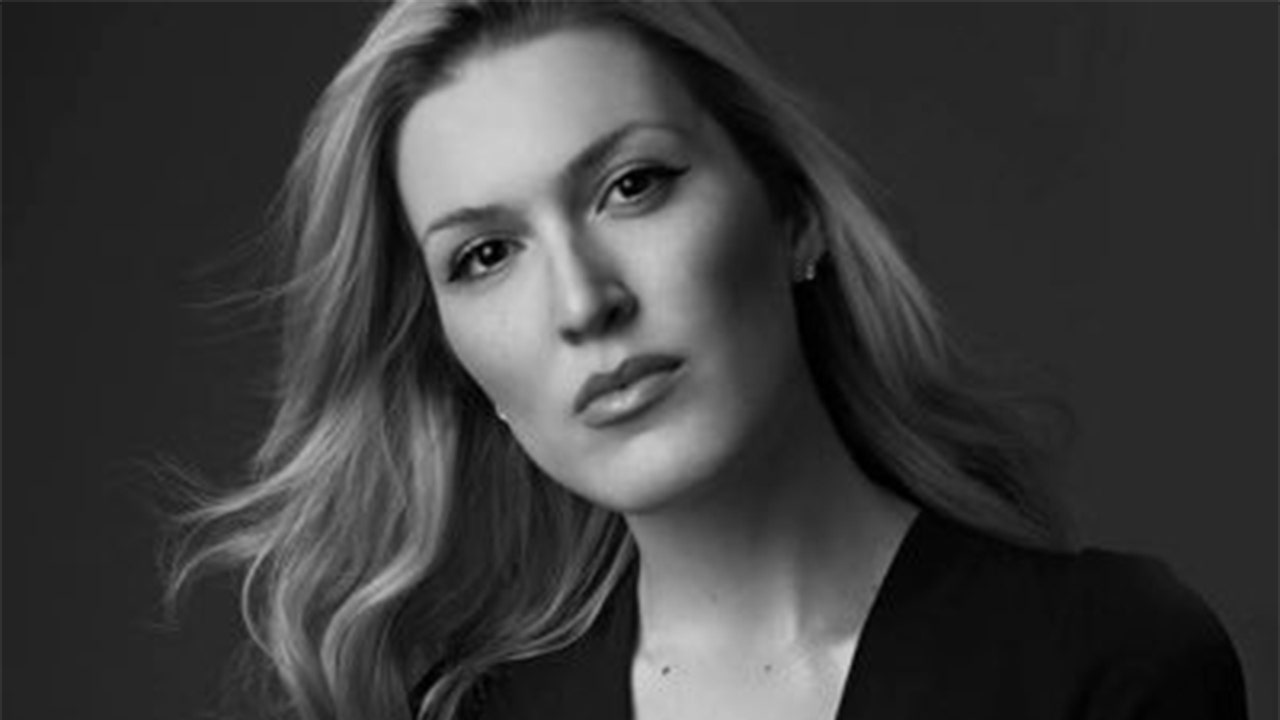 New York Magazine correspondent Olivia Nuzzi had some harsh words for her mainstream media colleagues, who she predicts will hold back from offering critical coverage of President-elect Joe Biden.
In the latest episode of The Fourth Watch podcast, host and media critic Steve Krakauer told Nuzzi the one "positive thing" to come out of the media coverage of the Trump era was that it "grew some balls" regarding "speaking truth to power," though he argued the media "went completely overboard" in doing so.
"At least they were tough instead of being friends with everybody," Krakauer said. "I wonder if we'll get that back at all … get back that sort of adversarial nature with even this administration that's coming in."
BIDEN'S STREAK OF RECEIVING SOFTBALL QUESTIONS FROM JOURNALISTS CONTINUES
"Yeah, I don't know," Nuzzi responded in a clip that was widely shared on Wednesday. "I see that any mild criticism of Biden during the campaign and now, the response from the left is like, 'Well, how could you be pointing this out when you pointing this out means that you don't care or that you're allowing, like, Donald Drumpf to get away with murder,' right?
"And it's like, 'No! You can f—ing, you can care about more than one thing at one time, and just because I care about a lack of transparency from Joe Biden does not mean, like, I'm ignoring the fact that Donald Trump hasn't conceded yet.' You know? It's possible to care about multiple things at once."
Nuzzi then suggested that the media is full of people who want "approval" from "people in power" and who want to be "patted on the head and told that they're doing a good job or that they're smart."
MEDIA FAWNS OVER BIDEN'S CABINET ROLLOUT, DESCRIBES 'BEING RESCUED FROM THIS CRAZINESS' BY 'SUPERHEROES'
"It's like this class of apple polishers who have always been part of the establishment and have always been a part of the elite, you know, who come from Ivy League universities and go to these institutions, these news institutions and are not really comfortable needling people in power because they want to be accepted," she explained. "And I think that's the wrong attitude to have in this industry.
"And that's not to say, like, I know what the right attitude to have is … but … I think there is just a reluctance to make one's social life uncomfortable, that it was easier in the Trump Era and it's going to be harder in the Biden Era for reporters to not feel uncomfortable. And I'm nervous about that."
The magazine's Washington correspondent mocked reporters and pundits for "falling over" and "embarrassing themselves" during the Trump presidency and for "exaggerating things that didn't need to be exaggerated."
CLICK HERE TO GET THE FOX NEWS APP
"Even in that environment, I saw tremendous cowardice [by] establishment members of the press," Nuzzi told Krakauer. "Like the White House Correspondents Association has no spine, even in the Trump era. They absolutely suck at what they do. They are terrified at pissing off the Trump administration. And if that's what they're like when the president is calling us 'the enemy of the people,' I mean, what are they going to be like in a Biden administration? I'm like genuinely scared."
Nuzzi went on to knock those who "scream at me" when she "humanizes people that they don't like," saying, "Well, I'm sorry, but people are f—ing complicated" and "if you say that, you're just basically a Nazi sympathizer to a certain segment of the left."
Reminder: Deadline for RNAO's Media Awards is Feb. 26 – Canada NewsWire
TORONTO, Jan. 18, 2021 /CNW/ – COVID-19 dominated the news headlines in 2020 and journalists worked exceptionally hard to bring us the news on the thousands of people who have died from the virus, the nurses who take care of the sick and the key policy issues that need our attention. To honour the media, the Registered Nurses' Association of Ontario (RNAO) is inviting journalists to submit their outstanding coverage on COVID-19 and other nursing and health-care reporting for its Media Awards competition.
Stories published or broadcast in Ontario in 2020 will be judged by a committee of journalists and nurses selected by RNAO, the professional association that shapes health and nursing policy.
Previous winners include journalists from major media outlets such as CBC's The National, Global News, Ottawa Citizen, as well as smaller media outlets such as The Manitoulin Expositor and Arnprior Chronicle-Guide. Their work shed light on issues such as the opioid crisis, elder assault, alcohol consumption, funding for life-savings drugs, and a revolutionary dementia screening tool developed for Indigenous populations.
Nominations for the Media Awards must be received via the online submission form no later than Friday, Feb. 26, 2021.
Categories for the competition include:
Community newspaper
Best news coverage
Best in-depth feature or series
Daily newspaper
Best news coverage
Best in-depth feature or series
Radio
Best news coverage
Best in-depth feature or series
Television
Best news coverage
Best in-depth feature or series
Online
Best story
Best in-depth feature or series
Winners will be announced online in the spring, and presented with their awards during RNAO's Annual General Meeting in June 2021. Please note that journalists may only submit one entry per person. For the complete list of criteria and to fill out an entry form, visit RNAO.ca/MediaAwards. Eligible stories must have been published or broadcast during the 2020 calendar year.
The Registered Nurses' Association of Ontario (RNAO) is the professional association representing registered nurses, nurse practitioners and nursing students in Ontario. Since 1925, RNAO has advocated for healthy public policy, promoted excellence in nursing practice, increased nurses' contribution to shaping the health system, and influenced decisions that affect nurses and the public they serve. For more information about RNAO, visit RNAO.ca or follow us on Facebook and Twitter.
SOURCE Registered Nurses' Association of Ontario
For further information: about the awards, please contact: Marion Zych, Director of Communications, Registered Nurses' Association of Ontario (RNAO), Phone: 416-408-5605 / 1-800-268-7199 ext. 209, Cell: 647-406-5605, [email protected]; Victoria Alarcon, Communications Specialist/Coordinator, Registered Nurses' Association of Ontario (RNAO), 1-800-268-7199 ext. 211, 416-408-5610, [email protected]
Related Links
Blocked from social media, extremists discuss turning to radios to plan attacks, FCC warns – CTV News
The U.S. government is warning that groups could rely on radio equipment as an alternative to social media to plan future criminal activities.
In a stark warning Sunday, the Federal Communications Commission's enforcement bureau said people coordinating or conducting criminal activity over radio waves are breaking the law.
"The Bureau has become aware of discussions on social media platforms suggesting that certain radio services regulated by the Commission may be an alternative to social media platforms for groups to communicate and coordinate future activities," the FCC said in its warning Sunday. "Individuals using radios in the Amateur or Personal Radio Services in this manner may be subject to severe penalties, including significant fines, seizure of the offending equipment, and, in some cases, criminal prosecution."
The FCC licenses certain signals for people to broadcast over radio waves. Those messages are generally protected by the U.S. Constitution's First Amendment. But the FCC reminded radio licensees and operators that it is prohibited to transmit "communications intended to facilitate a criminal act." People are also not allowed to encode their messages to obscure their meaning from law enforcement.
The laws governing airwaves apply to amateurs broadcasting with personal ham radios, which can reach long distances. But they also apply to people using Citizens Band (CB) radios commonly used for communication between truckers — or even walkie-talkies.
In the wake of the January 6 Capitol riots, Facebook, Twitter and other mainstream social networks have become more vigilant about policing people who use their platforms to plan or incite attacks. They have booted off several high-profile radicals and thousands of groups and users who the platforms say engage in harmful conspiracy theories and other violence or hate speech.
Similarly, Amazon, Apple and Google effectively took Parler off the internet. Parler, the alternative social network popular with conservatives, had been surging in popularity in recent months. But the platform failed to rein in hate-filled, violent speech, Big Tech companies allege. Amazon, Apple and Google said that unmoderated speech could lead to another violent attack.
In response, Parler sued Amazon last week, alleging an antitrust violation, breach of contract and interference with the company's business relationships with users. The complaint calls Amazon Web Services' decision a "death blow" to Parler.
"Without AWS, Parler is finished as it has no way to get online," the complaint said. "And a delay of granting this TRO by even one day could also sound Parler's death knell as President Trump and others move on to other platforms."
Amazon said that Parler's lawsuit has "no merit."
Chinese and Malaysian Media and Think Tanks Discuss Sci-Tech Cooperation to Empower the Future – Canada NewsWire
BEIJING, Jan. 18, 2021 /CNW/ — A report from Science and Technology Daily | IUSTC:
Sponsored by China International Publishing Group, Malaysia-China Friendship Association and Science and Technology Daily, and organized by China Report Press, the "Technology Empowering the Future: China-Malaysia Think Tank and Media Cooperation Forum" was held on January 15, 2021.
Representatives from Chinese and Malaysian media, think tanks and sci-tech enterprises conducted in-depth discussions on "Empowering the Future through Technology—New Prospects for Digital Cooperation between Think Media in the 5G Era".
Chen Shi, the Deputy Editor-in-Chief of CIPG and President of China Report Press, indicated that the "fourth industrial revolution" represented by 5G and other digital technologies had provided a new approach to resolving and responding to global development issues and challenges. Currently, sci-tech cooperation has been an international trend. In face of complicated and changeable forms of international communication, the digital collaboration between Chinese and Malaysian think tanks and media possesses broad prospects. Both parties should actively integrate into the global innovation network and promote scientific and technological development through open cooperation.
"Technology, which is the theme of our deliberation today, is another emerging sector of our bilateral cooperation and this includes the cooperation on 5G…Our two countries have extended cooperation, support and assistance to each other to mitigate the effects of this pandemic," said Dato' Abdul Majid Ahmad Khan, President of Malaysia-China Friendship Association. He expressed that under the influence of the epidemic, Malaysia is accelerating emerging technologies in the industry and advancing its national digital strategy. "It is said that digital transformation is like a machine with data as its fuel and 5G as its digital fabric…5G will change the landscape of media and entertainment in the next decade." In his view, China's experience in the application of advanced new technologies such as short video, live streaming sales, online games, and other forms of entertainment tactics have yielded great results during the crisis. These experiences have also made important reference value to Malaysia. He expected the media and think tanks of China and Malaysia to strengthen digital cooperation in the 5G era.
Fang Hanting, Vice President of Science and Technology Daily, expressed his views on the forum. He claimed that it is of great significance for China and Malaysia to discuss the prospects of smart media digital cooperation in the 5G era. 5G is an epoch-making information transmission and connection technology, which has affected the development of the entire media industry, especially the intellectualized media industry. In the era of intellectualized media, 5G technology will accelerate the data-driven, intelligent connection and think tank of media, promote the construction of scene-oriented immersion, pan-centralization and ecological construction of media, provide a powerful supporting force for the innovation and development of the media industry, and enhance the reconstruction of everything as a medium in many aspects. China and Malaysia should seize the opportunity and jointly explore new prospects for think tank media cooperation.
During the forum discussion, representatives from several media and enterprises conducted discussions on three topics: "Application of Digital Technology in the Field of International Communication", "Media Development Trends in the 5G Era" and "Media Think Tanks Promoting China-Malaysia Technical Cooperation".
After discussion, it is widely thought that digital technologies such as 5G are reconstructing the industrial structure of science and Technology and leading media industry changes. Media, think tanks, and technology enterprises of China and Malaysia should seize opportunities for cooperation, strengthen cooperation and exchanges, promote the construction of digital information platforms and the cooperation of digital information, and enhance media integration to expand media influences, thus bringing practical collaboration between the two countries.
SOURCE Science and Technology Daily | IUSTC
For further information: Haoyuan Yu, +86-13621282870, [email protected]; Linlin Fang, +86-13911995172, [email protected]