No joke: Bell's replacement for TSN 1040 gets roasted on social media – The Journal Pioneer
Friday marked the on-air debut of Funny 1040, Bell Media's comedy-focused replacement for TSN 1040, the popular local sports radio station that was abruptly pulled off the air despite nearly 20 years of good ratings.
Along with the broadcast launch, Bell fired up a new Twitter account for the station — they had deleted the TSN 1040 account on Tuesday morning, around

the time they took over the station's airwaves remotely

— and its first tweet was met with universal condemnation and mockery.
Fans of the former station, which was founded as TEAM 1040 in 2001 before being re-branded to TSN 1040 in 2014, were quick to call out Bell for their destruction of the popular local station and the manner in which they dismissed the station's staff.
The inaugural tweet was both responded to and quote-tweeted with nearly 1,000 comments in the six hours after it's release, nearly derisive in tone. Many also mocked Bell's let's talk social media initiative, which took place just 1.5 weeks before 1040's sudden demise.
On top of the flat-out anger towards Bell for shutting down a station that had created a strong sense of community over the years, other commenters took time to share cynicism about the new station's likely sources of comedians, expressing little expectation that the station will air anything other than big-name comedians, providing little or no space for young up-and-comers.
Copyright Postmedia Network Inc., 2021
Younger, FOMO-inclined adults warned about investment tip fraud via social media – Richmond News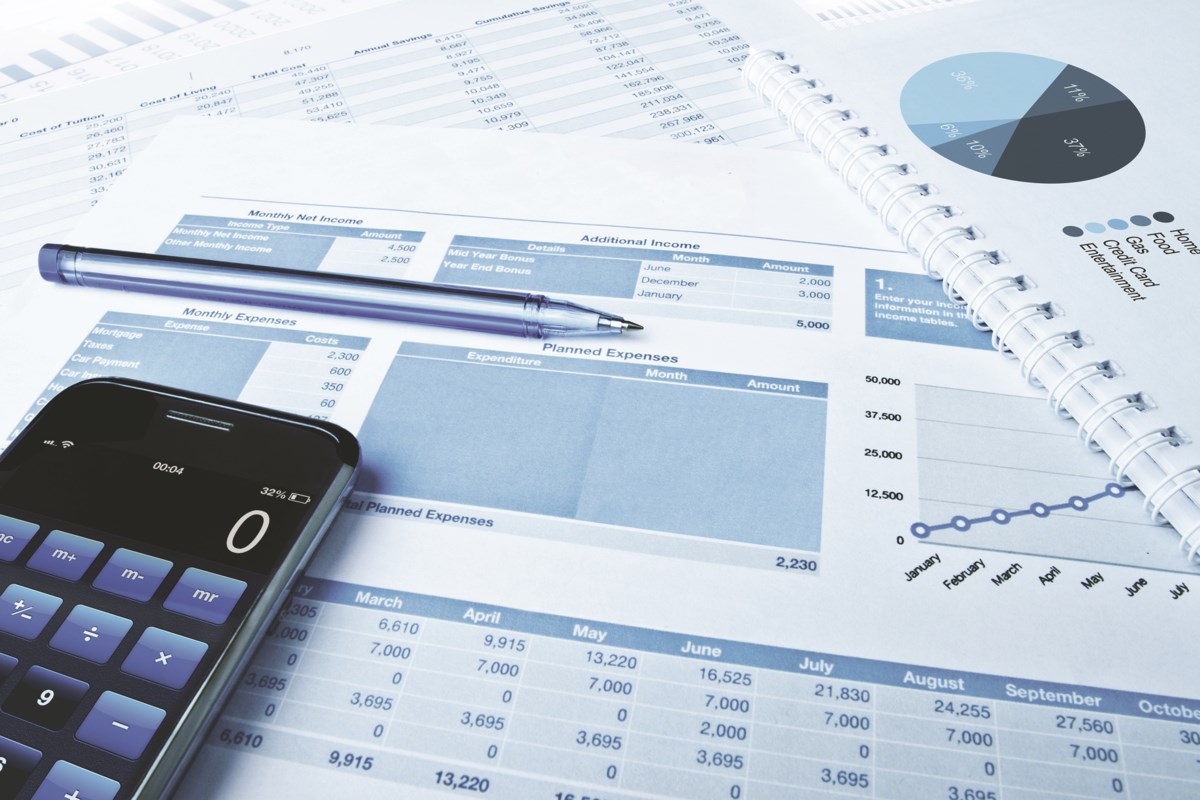 The securities and investment watching in B.C. is warning a certain demographic about their propensity to fall for tips coming from social media.
According to a survey carried out by the British Columbia Securities Commission (BCSC), younger adults and those who experience the fear of missing out (FOMO) are more likely to think social media is a good place to find investment opportunities.
The younger you are, the more FOMO you have, according to BCSC, with half of B.C. residents between 18 and 34 saying they experience it, compared to just 19 per cent of adults 55 or older.
One warning sign of investment fraud is claiming that an opportunity is exclusive or available only to select people; in reality, most legitimate investments for ordinary British Columbians are available to anyone with the money to invest.
Another warning sign is rushing would-be investors, telling them they must sign now to get in on the deal.
To mark Fraud Prevention Month, the BCSC surveyed more than 2,000 Canadians, including 1,000 British Columbians, to measure how age and FOMO influence investment attitudes.
"Results of this new research are particularly concerning because we've seen a surge in potentially fraudulent schemes peddled on social media during the COVID-19 pandemic," says Doug Muir, the BCSC's director of enforcement.
"We also know that fraudsters put pressure on people to act quickly. It's important to gather as much reliable information about an investment as you can before putting your money into it, and to not rush into it."
To educate people about the risk of letting FOMO drive their investment decisions, the BCSC is running a multi-media campaign called Hi, My Name is FOMO.
The campaign will help British Columbians understand the importance of doing research before investing and encourage them to report suspected fraud to the BCSC.
B.C.'s young adults also seem to have more FOMO than their peers across Canada – 50 per cent in B.C. compared to 40 per cent nationally.
Thirty-eight per cent of B.C. adults under 35 who say they experience FOMO agreed that social media is a good source of investment opportunities. That compares with just 8 per cent of adults over 35 who don't experience FOMO.
Similarly, 41 per cent of B.C. adults under 35 who experience FOMO agree that if you don't act immediately, you might miss a good investment opportunity. That compares with 17 per cent of older adults without FOMO.
In 2018, research by the BCSC found that fraud vulnerability is highest among younger British Columbians, particularly young women.
Nearly half of women and more than a third of men aged 18 to 34 said they would look into an offer claiming "guaranteed" returns of 14 to 25 per cent and "no risk" – telltale signs of a fraudulent scheme.
Vulnerability was lowest among older respondents: Only 13 per cent aged 55 and over said they would explore such an offer.
Investors can take a scenario-based quiz to test their ability to spot suspicious investment opportunities, can learn how to research investment offers, and are provided with information about contacting the BCSC if they have a concern about investment fraud.
This online survey was conducted for the BCSC by Innovative Research Group among a representative sample of British Columbians from February 11 to 23, 2021 as part of an omnibus survey.
A total of 1,015 British Columbians aged 18 and over completed the survey. The results are weighted to a representative sample of 1,000 by age and gender within each region of the province using the latest available Census data to reflect the actual demographic composition of the population.
Clubhouse Media Group Announces The Formation Of Groundbreaking Creator Advisory Panel – PRNewswire
LOS ANGELES, March 5, 2021 /PRNewswire/ — Clubhouse Media Group Inc. (OTCMKTS:CMGR) ("Clubhouse Media" or the "Company"), a social media conglomerate comprising a digital studio subsidiary, a software division, and an innovative worldwide network of professionally operated content and influencer houses, announces the formation of its new content Creator advisory panel—a first for the industry.
The seven-member panel will be composed of professionals across various industries, including peer influencers, Clubhouse executives and staff, medical professionals, education experts, and counseling and human resources professionals, working together to establish the industry's highest standards for professional and personal growth for all talent collaborating with the publicly traded company.
In the interim, the panel will be led by Arlene Guzman, a trained mental health professional and Clubhouse Media Group's new Chief of Staff. The panel will work closely to advise Clubhouse Media Group on implementing new protocols and practices that ensure the highest levels of security, safety, and care for influencers in the rapidly developing world of content creation.
By forming this pioneering Creator advisory panel, Clubhouse hopes to elevate professional standards for the company, content Creators, and influencer talent everywhere while responding to lessons learned by the company in its first year of rapid growth.
"Being a trailblazer in a burgeoning industry inevitably comes with learning lessons along the way," said Chris Young, President of Clubhouse Media Group. "That couldn't have been more true for us, especially as Clubhouse Media Group scaled to meet the demands of both our brand partners and a huge influx of new Creators wanting to work with us. Our history of investing dollars in and devoting soft assets to Creators makes this a unique business model that works as an incubator for rising talent and an accelerator for Creators with sizable followings. Finding the right balance of personalities and management styles to fit a houseful of Creators can be challenging. Our industry is moving at breakneck speed, and in our position at the forefront, we will continually look for ways to innovate and course-correct in order to provide the best for our Clubhouse family of Creators, staff, and partners."
The pronouncement follows numerous headlines over the past year that have painted the content creation industry as teeming with unobserved mansions that run rampant with unchaperoned, unprofessional teenagers all but burning their content houses down. Clubhouse felt a need to improve the ways it had been doing business to better support and protect its Creators.
"I think every creative house needs something like this," said Clubhouse Media Group Creator, Michelle Kennelly. "This system will allow for more effective communication between Clubhouse Media Group and Creators and inserts us in the process so we can voice our concerns, work through issues, and find common ground that benefits Creators and the company, allowing us all to thrive."
With full-hearted respect and admiration for the talent at the core of its industry, Clubhouse seeks to firmly establish protections, support systems, and growth mechanisms for Creators and influencers, especially those in their mid-late teenage years, so that they may focus on their productions with the same support, wisdom, and growth they'd find in their family homes.
Clubhouse is proactively attempting to learn from and re-right the industry's past missteps while embracing and encouraging positive new developments in this nascent, rewarding field.
About Clubhouse Media
We believe Clubhouse Media represents the future of influencer media and marketing, with a global network of professionally run content houses, each of which has its own brand, influencer cohort and production capabilities. Clubhouse Media offers management, production and deal-making services to its handpicked influencers, a management division for individual influencer clients, and an investment arm for joint ventures and acquisitions for companies in the social media influencer space. Clubhouse Media's management team consists of successful entrepreneurs with financial, legal, marketing, and digital content creation expertise.
Please follow us on Twitter: twitter.com/ClubhouseCMGR?s=20
FORWARD-LOOKING STATEMENTS: This release contains "forward-looking statements" within the meaning of the safe harbor provisions of the U.S. Private Securities Litigation Reform Act of 1995. Forward-looking statements also may be included in other publicly available documents issued by the Company and in oral statements made by our officers and representatives from time to time. These forward-looking statements are intended to provide management's current expectations or plans for our future operating and financial performance, based on assumptions currently believed to be valid. They can be identified by the use of words such as "anticipate," "intend," "plan," "goal," "seek," "believe," "project," "estimate," "expect," "strategy," "future," "likely," "may," "should," "would," "could," "will" and other words of similar meaning in connection with a discussion of future operating or financial performance.
Examples of forward-looking statements include, among others, statements relating to future sales, earnings, cash flows, results of operations, uses of cash and other measures of financial performance.
Because forward-looking statements relate to the future, they are subject to inherent risks, uncertainties and other factors that may cause the Company's actual results and financial condition to differ materially from those expressed or implied in the forward-looking statements. Such risks, uncertainties and other factors include, among others such as, but not limited to economic conditions, changes in the laws or regulations, demand for products and services of the company, the effects of competition and other factors that could cause actual results to differ materially from those projected or represented in the forward-looking statements. Any forward-looking information provided in this release should be considered with these factors in mind. We assume no obligation to update any forward-looking statements contained in this report.
SOURCE Clubhouse Media Group
/REPEAT — Media Advisory: Virtual Infrastructure Announcement in Brampton/ – Canada NewsWire
BRAMPTON, ON, March 4, 2021 /CNW/ – Members of the media are invited to attend an important infrastructure event with Sonia Sidhu, Member of Parliament for Brampton South, on behalf of the Honourable Catherine McKenna, Federal Minister of Infrastructure and Communities; the Honourable Prabmeet Sarkaria, Associate Minister of Small Business and Red Tape Reduction and Member of Provincial Parliament for Brampton South, on behalf of the Honourable Laurie Scott, Ontario's Minister of Infrastructure; Amarjot Sandhu, Member of Provincial Parliament for Brampton West; and His Worship Patrick Brown, Mayor of the City of Brampton.
Date:

Friday, March 5, 2021






Time:

9:00 a.m. EST






Zoom event:

Media are asked to register with Christine Sharma via email
([email protected]) to receive a meeting participation link.






Livestream:

Members of the public are invited to view the live announcement on the City of
Brampton's Facebook page: http://www.facebook.com/CityBrampton/
Follow us on Twitter, Facebook and Instagram
Web: Infrastructure Canada
SOURCE Infrastructure Canada
For further information: Chantalle Aubertin, Press Secretary, Office of the Minister of Infrastructure and Communities, 613-941-0660, [email protected]; Christine Bujold, Press Secretary, Office of the Honourable Laurie Scott, Ontario's Minister of Infrastructure, 416-454-1782, [email protected]; Sofia Sousa-Dias, Communications Branch, Ontario Ministry of Infrastructure, 437-991-3391, [email protected]; Christine Sharma, Senior Advisor, Media Relations, City of Brampton, 647.242.4319, [email protected]; Media Relations, Infrastructure Canada, 613-960-9251, Toll free: 1-877-250-7154, [email protected]
Related Links