Nova Scotia reports 1 new COVID-19 case Saturday – HalifaxToday.ca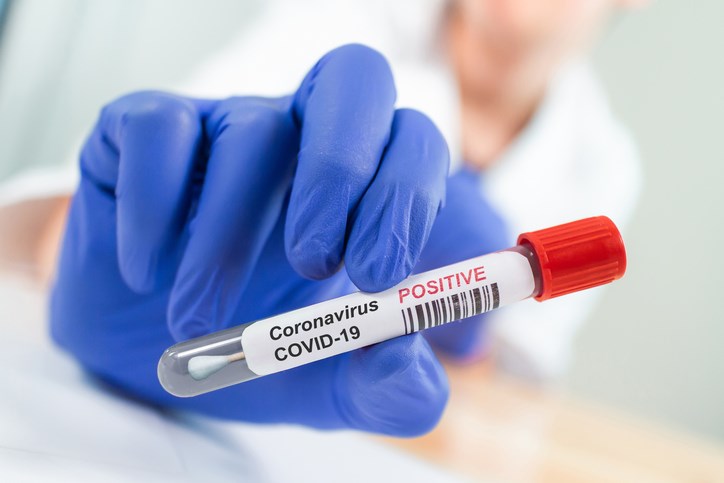 NEWS RELEASE
COVID-19/HEALTH/WELLNESS
*************************
Today, July 10, Nova Scotia is reporting one new case of COVID-19 and one recovery.
The case is in Western Zone and is related to travel.
All four health zones continue to be closely monitored for community spread.
"Our daily case numbers are trending in the right direction, and I'm pleased to see another single-digit day," said Premier Iain Rankin. "Nova Scotians have worked hard to get us to this point, and I want everyone to enjoy their summer. But we must stay vigilant, and get vaccinated, keep getting tested, and continue to look out for one another."
As of today, Nova Scotia has 39 active cases of COVID-19. Of those, two people are in hospital COVID-19 units, including one in ICU.
On July 9, Nova Scotia Health Authority's labs completed 3,227 tests.
"Low case numbers are a positive sign, and show the importance of public health measures in controlling this virus," said Dr. Robert Strang, Nova Scotia's chief medical officer of health. "I encourage all Nova Scotians to book their vaccine appointment as soon as possible. The sooner we are all vaccinated, the sooner we can loosen restrictions and public health measures."
Since April 1, there have been 4,124 positive COVID-19 cases and 26 deaths. Cases range in age from under 10 to over 90. There are 4,059 resolved cases. Cumulative cases may change as data is updated in Panorama.
Testing advice:
Nova Scotians with or without symptoms can book a test at https://covid-self-assessment.novascotia.ca/en for primary assessment centres across the province. Those with no symptoms are encouraged to use one of the primary assessment centres with drop-in testing, pop-up sites, or public health mobile units if they want to be tested.
More information on testing can be found at https://www.nshealth.ca/coronavirustesting
Anyone with COVID-19 symptoms is advised to self-isolate and book a COVID-19 test.
Anyone advised by public health that they were a close contact needs to complete a full 14-day quarantine, regardless of test results, unless they are fully vaccinated. If they are fully vaccinated at least 14 days before the exposure date, they do not need to self-isolate as long as they are not experiencing any COVID-19 symptoms. They should still get tested and should monitor for symptoms up to 14 days after the exposure date. If symptoms develop, they should get tested and self-isolate until they receive a negative test result.
Symptoms and self-assessment:
Nova Scotians should visit https://covid-self-assessment.novascotia.ca/ to do a self-assessment if in the past 48 hours they have had or are currently experiencing mild symptoms, including:
— fever (i.e. chills/sweats) or cough (new or worsening)
— sore throat
— runny nose/nasal congestion
— headache
— shortness of breath/difficulty breathing
People should call 811 if they cannot access the online self-assessment or wish to speak with a nurse about their symptoms.
Anyone with symptoms should immediately self-isolate and book a test.
Additional Resources:
More information on COVID-19 case data, testing and vaccines is available at: https://novascotia.ca/coronavirus/data/
Nova Scotians can find accurate, up-to-date information, handwashing posters and fact sheets at: https://novascotia.ca/coronavirus
Nova's Scotia's five-phase reopening plan, announced May 28, 2021: https://novascotia.ca/reopening-plan/
Businesses and other organizations can find information to help them safely reopen and operate at: https://novascotia.ca/reopening-nova-scotia
A list of primary assessment locations, including locations with drop-in testing, is available online at: https://www.nshealth.ca/coronavirustesting#assessment-centre-locations
More information about public health text notifications of positive COVID-19 cases and close contacts is available here: https://www.nshealth.ca/news/public-health-begins-contacting-positive-covid-19-cases-close-contacts-text-message
More information on what is considered essential travel is available here: https://novascotia.ca/coronavirus/travel/#from-outside-atlantic-canada
Government of Canada: https://canada.ca/coronavirus or 1-833-784-4397 (toll-free)
The Mental Health Provincial Crisis Line is available 24/7 to anyone experiencing a mental health or addictions crisis, or someone concerned about them, by calling 1-888-429-8167 (toll-free)
Anyone needing help with a non-crisis mental health or addiction concern can call Community Mental Health and Addictions at 1-855-922-1122 (toll-free) weekdays 8:30 a.m. to 4:30 p.m.
Kids Help Phone is available 24/7 by calling 1-800-668-6868 (toll-free)
For help or information about domestic violence 24/7, call 1-855-225-0220 (toll-free)
*************************
International passengers at Pearson airport may have to line up by vaccination status – The Globe and Mail
International travellers arriving at Canada's largest airport may now be funnelled into different customs lines based on their vaccination status.
Toronto's Pearson International Airport says it may be splitting passengers coming from the U.S. or other international destinations into vaccinated and partially or non-vaccinated queues.
A spokeswoman for the Greater Toronto Airports Authority says it's a measure to help streamline the border clearance process since there are different requirements for both sets of travellers.
The Vancouver International Airport has instituted a similar policy.
Canada's travel restrictions for vaccinated and unvaccinated people, explained
Fully vaccinated Canadian citizens and permanent residents are now able to skip a 14-day quarantine.
As of Aug. 9, fully vaccinated U.S. citizens and permanent residents will be allowed into Canada, followed by the rest of the world on Sept 7.
Ontario reported 170 new cases of COVID-19 on Saturday and three more deaths.
In Toronto, there were 44 new cases, with another 26 in Peel Region, 17 in Hamilton, 15 in the Region of Waterloo and 13 in Grey Bruce.
The numbers were based on 19,131 tests.
There were 132 patients in intensive care with critical COVID-related illness and 86 on ventilators.
More than 124,000 doses of vaccines were administered in the previous day, for a total of more than 18.8 million.
Of the 170 new cases, 122 of them are in people under age 40, while just one of the new cases is in someone 80 or older.
Our Morning Update and Evening Update newsletters are written by Globe editors, giving you a concise summary of the day's most important headlines. Sign up today.
Toronto Pearson Airport begins separating arrivals based on vaccination status – CP24 Toronto's Breaking News
International passengers arriving at Toronto Pearson Airport will now be separated by vaccination status before heading through customs, the airport confirmed Saturday.
"Passengers entering Canada from the U.S. or another international destination may be split into vaccinated and non/partially-vaccinated queues prior to reaching Canada Customs," Beverly MacDonald, Senior Advisor of Communications at Toronto Pearson told CTV News Toronto Saturday,
The airport said the decision was made to help streamline border clearance, as there are different entry requirements for vaccinated and non- or partially-vaccinated travellers.
Currently, fully vaccinated travellers entering Canada may qualify for certain exemptions to quarantine and testing requirements, while non- or partially-vaccinated travellers will not qualify for exemptions to quarantine and testing requirements.
Come Aug. 9, fully vaccinated U.S. citizens will be exempt from quarantine and testing requirements, much like their Canadian counterparts.
"We know that the arrivals experience is different for passengers than it was in pre-pandemic times, and we appreciate passengers' patience," MacDonald said.
Pearson isn't the first Canadian airport to implement this strategy. Vancouver International Airport has also begun separating arrivals by vaccination status, installing signs directing vaccinated and non- or partially- vaccinated travellers into separate customs lines.
Recently, Ontario Premier Doug Ford shut down the idea of "vaccine passports" — proof of vaccination intended to help streamline international travel.
"The answer is no, we're not gonna do it. We're not gonna have a split society," Ford told reporters last week.
However, the Ontario COVID-19 Science Advisory Table issued a 21-page briefing on the potential of a provincial vaccine certification program Wednesday, claiming that one "could be useful in reopening higher-risk settings … sooner."
Ottawa's new COVID-19 cases back in double digits – CTV Edmonton
OTTAWA —
The number of active COVID-19 cases in Ottawa is back above 40 for the first time in two weeks, as the city's vaccine administration pace slows down.
Ottawa Public Health reported seven new cases of the virus in Ottawa on Friday. There were no new resolved cases for the second straight day, so the number of active cases has climbed to 41.
It's the most since July 9, when there were 43 active cases in the city.
There are still no COVID-19 patients in hospital in the city, which has been the case for nine days now.
Earlier provincial officials had reported 10 new cases in Ottawa on Friday. Their numbers sometimes differ from Ottawa Public Health's data due to different reporting times.
Provincewide, officials reported 192 new cases as the seven-day average crept up slightly.
The city administered an average of about 5,500 second shots on Wednesday and Thursday, down from more than 13,000 second doses per day last week.
Eighty-three per cent of eligible residents have received at least one shot. Sixty-nine per cent are now fully vaccinated.
Earlier this week, the city closed several vaccination clinics due to decreasing demand.
OTTAWA'S KEY COVID-19 STATISTICS
Ottawa is now in Step 3 of Ontario's Roadmap to Reopen plan.
Ottawa Public Health data:
COVID-19 cases per 100,000 (July 15 to July 21): 3.9 (up from 2.7)
Positivity rate in Ottawa (July 16 to July 22): 0.5 per cent (up from 0.2 per cent July 14-20)
Reproduction number (seven day average): 1.28 (up from 1.18)
Reproduction values greater than 1 indicate the virus is spreading and each case infects more than one contact. If it is less than 1, it means spread is slowing.
ACTIVE CASES OF COVID-19 IN OTTAWA
There are 41 active cases of COVID-19 in Ottawa on Friday, up from 24 on Wednesday. It's the most active cases in the city in nearly two weeks.
For the second straight day, no more people have recovered after testing positive for COVID-19. The total number of resolved cases of coronavirus in Ottawa is 27,134.
The number of active cases is the number of total laboratory-confirmed cases of COVID-19 minus the numbers of resolved cases and deaths. A case is considered resolved 14 days after known symptom onset or positive test result.
HOSPITALIZATIONS IN OTTAWA
Ottawa Public Health is reporting zero people in Ottawa hospitals with COVID-19 related illnesses for a ninth straight day.
There are no patients in the intensive care unit.
These data are based on figures from Ottawa Public Health's COVID-19 dashboard, which refer to residents of Ottawa and do not include patient transfers from other regions.
COVID-19 VACCINES IN OTTAWA
Ottawa Public Health updates vaccine numbers on Mondays, Wednesdays and Fridays. As of Friday:
Ottawa residents with 1 dose (12+): 765,350 (+2,089)
Ottawa residents with 2 doses (12+): 624,143 (+10,919)
Share of population 12 and older with at least one dose: 83 per cent
Share of population 12 and older fully vaccinated: 69 per cent
Total doses received in Ottawa: 1,237,860 (+8,008)
*Total doses received does not include doses shipped to pharmacies and primary care clinics, but statistics on Ottawa residents with one or two doses includes anyone with an Ottawa postal code who was vaccinated anywhere in Ontario.
VARIANTS OF CONCERN
Ottawa Public Health data*:
Total Alpha (B.1.1.7) cases: 6,830 (+7)
Total Beta (B.1.351) cases: 405
Total Gamma (P.1) cases: 35 (+1)
Total Delta (B.1.617.2) cases: 43 (+5)
Percent of new cases with variant/mutation in last 30 days: 45 per cent
Total variants of concern/mutation cases: 9,117 (+8)
Deaths linked to variants/mutations: 101
*OPH notes that that VOC and mutation trends must be treated with caution due to the varying time required to complete VOC testing and/or genomic analysis following the initial positive test for SARS-CoV-2. Test results may be completed in batches and data corrections or updates can result in changes to case counts that may differ from past reports.
COVID-19 CASES IN OTTAWA BY AGE CATEGORY
0-9 years old: Zero new cases (2,299 total cases)
10-19 years-old: One new case (3,572 total cases)
20-29 years-old: One new case (6,234 total cases)
30-39 years-old: Three new cases (4,246 total cases)
40-49 years-old: Zero new cases (3,649 total cases)
50-59 years-old: One new case (3,332 total cases)
60-69-years-old: One new case (1,962 total cases)
70-79 years-old: Zero new cases (1,095 total cases)
80-89 years-old: Zero new cases (856 total cases)
90+ years old: Zero new cases (520 total cases)
Unknown: Zero new cases (3 cases total)
CASES OF COVID-19 AROUND THE REGION
Eastern Ontario Health Unit: Zero new cases
Hastings Prince Edward Public Health: Two new cases
Kingston, Frontenac, Lennox & Addington Public Health: Zero new cases
Leeds, Grenville & Lanark District Health Unit: Zero new cases
Renfrew County and District Health Unit: Three new cases