Nova Scotia reports 2 new cases of COVID-19 Monday – HalifaxToday.ca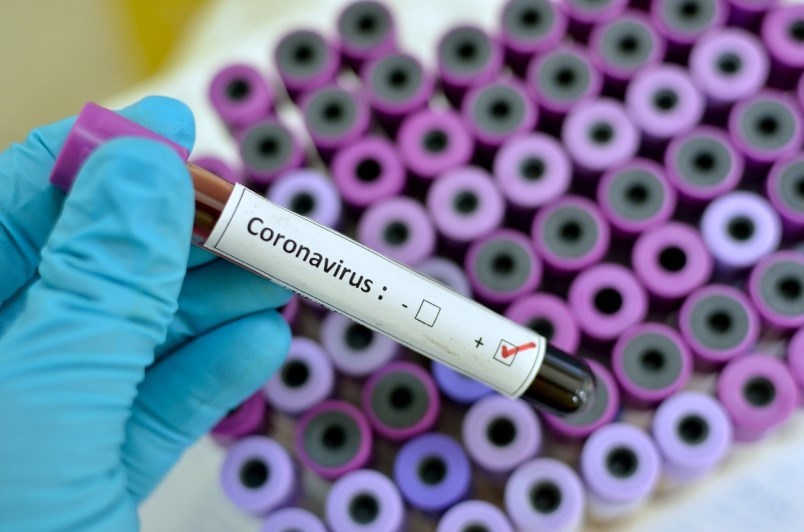 NEWS RELEASE
COVID-19/HEALTH/WELLNESS
*************************
As of today, Dec. 21, Nova Scotia has 38 active cases of COVID-19. Two new cases are being reported today.
One new case is in Central Zone and the other case is in Western Zone. Both cases are close contacts of previously reported cases.
Nova Scotia Health Authority's labs completed 1,389 Nova Scotia tests on Dec. 20.
Since Oct. 1, Nova Scotia has completed 99,599 tests. There have been 358 positive COVID-19 cases and no deaths. No one is currently in hospital. Cases range in age from under 10 to over 70. Three hundred and twenty cases are now resolved. Cumulative cases may change as data is updated in Panorama.
New restrictions came into effect today. Most of them apply provincewide. In areas of Halifax Regional Municipality and Hants County, restaurants, licensed establishments and the Halifax casino remain closed until Jan. 10. The complete list of restrictions is available at https://novascotia.ca/coronavirus/restriction-updates/.
Visit https://covid-self-assessment.novascotia.ca/ to do a self-assessment if in the past 48 hours you have had or you are currently experiencing:
— fever (i.e. chills/sweats) or cough (new or worsening)
Or:
Two or more of the following symptoms (new or worsening):
— sore throat
— runny nose/nasal congestion
— headache
— shortness of breath/difficulty breathing
Call 811 if you cannot access the online self-assessment or wish to speak with a nurse about your symptoms.
When a new case of COVID-19 is confirmed, public health works to identify and test people who may have come in close contact with that person. Those individuals who have been confirmed are being directed to self-isolate at home, away from the public, for 14 days.
Anyone who has travelled outside of Atlantic Canada must self-isolate for 14 days. As always, any Nova Scotian who develops symptoms of acute respiratory illness should limit their contact with others until they feel better.
It remains important for Nova Scotians to strictly adhere to the public health order and directives — practise good hand washing and other hygiene steps, maintain a physical distance when and where required. Wearing a non-medical mask is mandatory in most indoor public places.
Rules concerning interprovincial travel within Nova Scotia, New Brunswick, Prince Edward Island and Newfoundland and Labrador have changed. The premiers of all four Atlantic provinces are cautioning against non-essential travel into neighbouring provinces. Currently, all non-essential travel into Prince Edward Island, New Brunswick and Newfoundland and Labrador requires a 14-day self-isolation. All public health directives of each province must be followed. Under Nova Scotia's Health Protection Act order, visitors from outside Atlantic Canada must self-isolate for 14 days unless they completed their self-isolation in another Atlantic province.
Nova Scotians can find accurate, up-to-date information, handwashing posters and fact sheets at https://novascotia.ca/coronavirus .
Businesses and other organizations can find information to help them safely reopen at https://novascotia.ca/reopening-nova-scotia .
Quick Facts:
— testing numbers are updated daily at https://novascotia.ca/coronavirus
— a state of emergency was declared under the Emergency Management Act on March 22 and extended to Dec. 27
— online booking for COVID-19 testing appointments is available for Nova Scotians getting a test at all primary assessment centres or at the IWK Health Centre in Halifax
Additional Resources:
Government of Canada: https://canada.ca/coronavirus
Government of Canada information line 1-833-784-4397 (toll-free)
The Mental Health Provincial Crisis Line is available 24/7 to anyone experiencing a mental health or addictions crisis, or someone concerned about them, by calling 1-888-429-8167 (toll-free)
Kids Help Phone is available 24/7 by calling 1-800-668-6868 (toll-free)
For help or information about domestic violence 24/7, call 1-855-225-0220 (toll-free)
For more information about COVID-19 testing and online booking, visit https://novascotia.ca/coronavirus/symptoms-and-testing/
The COVID-19 self-assessment is at https://covid-self-assessment.novascotia.ca/
*************************
Couche-Tard drops bid to take over Carrefour: sources – CBC.ca
Canada's Alimentation Couche-Tard has dropped its 16.2 billion euro ($24.9 billion Cdn) bid to acquire European retailer Carrefour SA after the takeover plan ran into stiff opposition from the French government, two sources familiar with the matter told Reuters on Friday.
The decision to end merger talks came after a meeting on Friday between French Finance Minister Bruno Le Maire and Couche-Tard's founder and chairman, Alain Bouchard, the sources said, speaking on condition of anonymity as the matter is confidential.
Couche-Tard and Carrefour declined to comment.
Earlier on Friday, France ruled out any sale of grocer Carrefour on food security grounds, prompting the Canadian firm and its allies to mount a last-ditch attempt to salvage the deal.
"Food security is strategic for our country so that's why we don't sell a big French retailer," Le Maire said. "My answer is extremely clear: we are not in favour of the deal. The no is polite, but it's a clear and final no."
Couche-Tard was hoping to win France's blessing by offering commitments on jobs and France's food supply chain as well as keeping the merged entity listed in both Paris and Toronto, with Carrefour boss Alexandre Bompard and his Couche-Tard counterpart Brian Hannasch leading it as co-CEOs, one of the sources said.
The plan also included a commitment to keep the new entity's global strategic operations in France and having French nationals on its board, he said.
Couche-Tard was also going to pump in 3 billion euros of investments to the French retailer — a plan that was widely backed by Carrefour, which employs 105,000 workers in France, its largest market, making it France's biggest private-sector employer.
Criticism of foreign investment strategy
The French move, with ministers shooting down the offer less than 24 hours after talks were confirmed, sparked disquiet in some business circles over how French President Emmanuel Macron decides which foreign investment is welcome and which is not.
Some politicians and bankers said the push-back could tarnish Macron's pro-business image while others highlighted that the COVID-19 crisis had forced more than one country to redefine its strategic national interests.
The comments sparked a trans-Atlantic flurry of lobbying and Couche-Tard's Bouchard flew to Paris to explain the merits of the deal to Le Maire, the source said.
Bouchard said the finance minister reiterated his opposition without listening to the terms of the transaction.
Canadian Prime Minister Justin Trudeau, asked about the prospects for a deal, said he would always be there to help Canadian firms succeed internationally and said he spoke this week with Macron.
One of France's biggest employers
Along with other retailers, Carrefour, with roughly a fifth of France's groceries market, played a major role in ensuring smooth food supplies as the COVID-19 pandemic hit.
The country has tightened takeover rules to protect French companies deemed strategic, including under the presidency of Macron, who will face a presidential election in 2022.
During the pandemic, Macron has ramped up calls to protect French sovereignty in areas such as health care and industry, although the former investment banker has tried to strike a balance with a business-friendly approach.
Couche-Tard made a non-binding offer on Wednesday for the French grocery group, largely in cash.
A source familiar with the discussions told Reuters that 20 euros per share was not enough but was a starting point for discussions. Initial contact between the two companies came at the end of last year and Couche-Tard sent its first letter in early January, the source said.
Carrefour acknowledged Couche-Tard's approach to discuss a combination on Wednesday.
Global National: Jan. 15, 2021 | COVID-19 vaccines delayed after manufacturing expansion – Global News
[unable to retrieve full-text content]
B.C. faces tough choices as near-term Pfizer vaccine shipments cut in half – Global News
British Columbia health officials are working to determine how to prioritize who gets a COVID-19 immunization, amid a reduction in shipments of the Pfizer-BioNTech vaccine they admit will have a significant effect.
Pfizer has announced a temporary delay in shipments of the vaccine as it scales up its European production centre.
That means that the 50,000-dose shipment British Columbia was expecting in February will be slashed in half.

2:09


Ottawa reassures Canadians after announcement of COVID-19 vaccine delay



"In some sectors the delivery will be delayed and that is just the reality we face," Dix told Global News on Friday.
"What it will really affect is the February and March period … it obviously impacts the priority groups and second doses as well."
Dix added that there was no interruption in the supply of the Moderna vaccine, and that the delay would have little effect on Pfizer shipments next week.

23:52


Focus BC: Vaccine rollout, long term care strategy during the pandemic



In an interview with Global's Focus BC, provincial health officer Dr. Bonnie Henry said her team was working to determine who will and won't get their shot in that time period.
[ Sign up for our Health IQ newsletter for the latest coronavirus updates ]
Officials must weigh whether to skip some front-line workers who are still waiting for their shot, or to extend the time period between when each person receives their first and second dose.
Pfizer guidelines call for the doses to be administered 21 days apart, while Canada's vaccine advisory committee has recommended vaccines be given a maximum of 42 days after the first.
Quebec is considering spreading the doses by as many as 90 days.
"People need to be reassured that even after 48 days and longer, it does not just drop off dramatically," Henry said.
"We will look at how much vaccine is coming in, how many people are due to get their vaccine in that week (when) we will have less, and then we will have to make decisions on we have to optimize who gets vaccine at that time."

10:45


How will I know it's my turn to get the vaccine? Your COVID-19 questions answered



Henry said the silver lining of the temporary delay in doses was that the work Pfizer is doing at its plant will allow it to produce more vaccine down the road, some of which will come to British Columbia.
As of Friday, B.C. had given at least one dose of the Pfizer or Moderna vaccine to nearly 76,000 people.
The province has concentrated distribution of its first doses of vaccine to front-line health-care workers, those working and living in long-term care facilities and First Nations communities.
Federal Procurement Minister Anita Anand said Friday the issues at Pfizer's Belgium plant would result in an be an "unfortunate" situation where Canada would see its expected shipment of vaccine in February cut in half.
— With files from Richard Zussman and the Canadian Press
© 2021 Global News, a division of Corus Entertainment Inc.