Oil Prices Jump As Crude, Fuel Inventories Continue To Fall – OilPrice.com
By Julianne Geiger – Sep 21, 2021, 3:39 PM CDT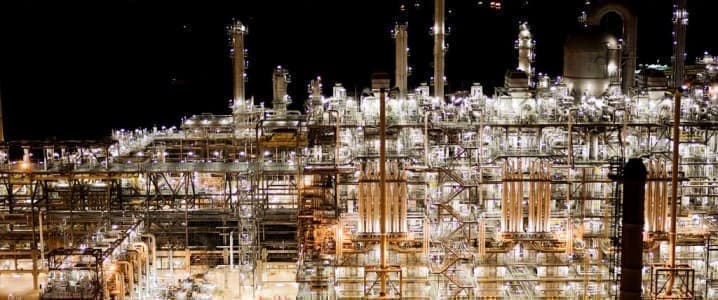 The American Petroleum Institute (API) on Tuesday reported a draw in crude oil inventories of 6.108 million barrels for the week ending September 17.
It exceeded the analyst expectations who had estimated a loss of 2.400 million barrels for the week.
In the previous week, the API reported a draw in oil inventories of 5.437 million barrels—a larger loss than the 3.903 million barrel draw that analysts had predicted.
Oil prices rose on Tuesday leading up to the data release, with U.S. crude oil inventories falling weekly, OPEC+ production that is not as strong as the market had anticipated, and depressed oil production in the United States as a result of the aftermath of Hurricane Ida.
WTI rose 0.31% on Tuesday afternoon leading up to the data release.
At 2:42 p.m. EST, WTI was trading at $70.51—a roughly $0.30 gain on the week and $0.22 gain on the day. Brent crude was trading up 0.70% for the day at $74.44.
Oil inventories in the United States have drawn down considerably so far in 2021, shedding more than 76 million barrels according to API data, and below pre-pandemic levels. Meanwhile, the EIA's latest data suggests that crude oil inventories in the United States are now 7% under the five-year average for this time of year, at 417.4 million barrels.
Most recently, U.S. oil production has been down more than a million bpd over the last couple of weeks, sitting at just 10.1 million bpd for week ending September 10 as Hurricane Ida continued to shut in oil producers in the Gulf of Mexico. 16.64% of GoM oil production is still shut in today, according to the BSEE.
The API reported a draw in gasoline inventories of 432,000 barrels for the week ending September 17—compared to the previous week's 2.761-barrel draw.
Distillate stocks saw a decrease in inventories this week of 2.720 million barrels for the week, compared to last week's 2.888-million-barrel decrease.
Cushing inventories fell this week by 1.748 million barrels after last week's 1.345-million-barrel decrease.
By Julianne Geiger for Oilprice.com
More Top Reads From Oilprice.com: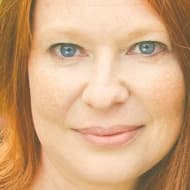 Julianne Geiger
Julianne Geiger is a veteran editor, writer and researcher for Oilprice.com, and a member of the Creative Professionals Networking Group.
Oil rallies as U.S. crude stocks decline in tight market
Oil prices rallied on Wednesday after U.S. Crude Inventories at the nation's largest storage site hit their lowest level in three years and nationwide fuel stocks fell sharply, a signal of rising demand.
Brent crude futures settled at $85.82 a barrel, a gain of 0.9% or 74 cents and the highest since October 2018.
November U.S. West Texas Intermediate (WTI) crude, which expires on Wednesday, settled at $83.87, up 91 cents, or 1.1%. The more active WTI contract for December settled up 98 cents to $83.42 a barrel.
 Crude prices have risen as supply has tightened, with the Organization of the Petroleum Exporting Countries maintaining a slow increase in supply rather than intervening to add more barrels to the market, and as U.S. demand has ramped up.
Globally, refiners have been boosting output thanks to high margins, one that can only be restrained by maintenance. U.S. refining capacity use dropped in the most recent week, but analysts noted that supply may continue to tighten if U.S. refiners also pick up processing again.
"Stronger demand and concerns about a drop in inventories when refiners were already running a low rate during maintenance season is making people concerned about what will happen when refiners have to ramp up production to meet what is very strong demand for gasoline and distillate," said Phil Flynn, senior energy analyst at Price Futures Group in Chicago.
U.S. crude stocks fell by 431,000 barrels in the most recent week, the U.S. Energy Information Administration said, against expectations for an increase, and gasoline stocks plunged by more than 5 million barrels as refiners cut processing due to maintenance. [EIA/S]
U.S. stocks at the Cushing, Oklahoma delivery hub hit their lowest level since October 2018. Gasoline stocks are now at their lowest since November 2019, the EIA said, while distillate stocks fell to levels not seen since early 2020.
Oil prices have also been swept up in surging natural gas and coal prices worldwide in anticipation that power generators may switch to oil to provide electricity.
Saudi Arabia's minister of energy said users switching from gas to oil could account for demand of 500,000-600,000 barrels per day, depending on winter weather and prices of other sources of energy.
(Additional reporting by Sonali Paul in Melbourne and Koustav Samanta in Singapore; Editing by Andrea Ricci, Kirsten Donovan and David Gregorio)
Oil dips as China considers intervention to ease coal crunch – CNBC
An oil tanker docks at a 300,000-ton crude oil terminal in Yantai, east China's Shandong Province, May 17, 2021.
Costfoto | Barcroft Media | Getty Images
Oil prices slipped on Wednesday after the Chinese government stepped up efforts to tame record high coal prices and ensure coal mines operate at full capacity as Beijing moved to ease a power shortage.
Chinese coal prices and other commodity prices slumped in early trade, which in turn pulled oil prices down from an uptick earlier in the day.
"With coal and gas prices easing and with the relative strength index (RSI) technical indicators still in overbought territory, the odds of a sharp, but material fall in oil prices are rising," said Jeffrey Halley, senior market analyst at OANDA.
China's National Development and Reform Commission said late on Tuesday that it would bring coal prices back to a reasonable range and crack down on any irregularities that disturb market order or malicious speculation on thermal coal futures.
Brent crude futures dropped 86 cents, or 1%, to $84.20 a barrel, paring a 75-cent rise in the previous session, but still lingering close to multi-year highs.
U.S. West Texas Intermediate (WTI) crude futures for November, which expires on Wednesday, fell $1.00 to $81.96 a barrel.
"Brent crude could fall to $82 and WTI to $78.50 a barrel, and still comfortably remain in a strong bull market… Even if oil was to stage a $5 pullback, I continue to believe that it will be short in duration," analyst Halley said.
Oil markets in general remain supported on the back of a global coal and gas crunch, which has driven a switch to diesel and fuel oil for power generation.
But the market on Wednesday was also pressured by data from the American Petroleum Institute industry group which showed U.S. crude stocks rose by 3.3 million barrels for the week ended Oct. 15, according to market sources.
That was well above nine analysts' forecasts for a rise of 1.9 million barrels in crude stocks, in a Reuters poll.
However U.S. gasoline and distillate inventories, which include diesel, heating oil and jet fuel, fell much more than analysts had expected, pointing to strong demand.
Data from the U.S. Energy Information Administration is due later on Wednesday.
Proposed Sugary Drink Tax "Regressive," says Opposition Finance Critic – VOCM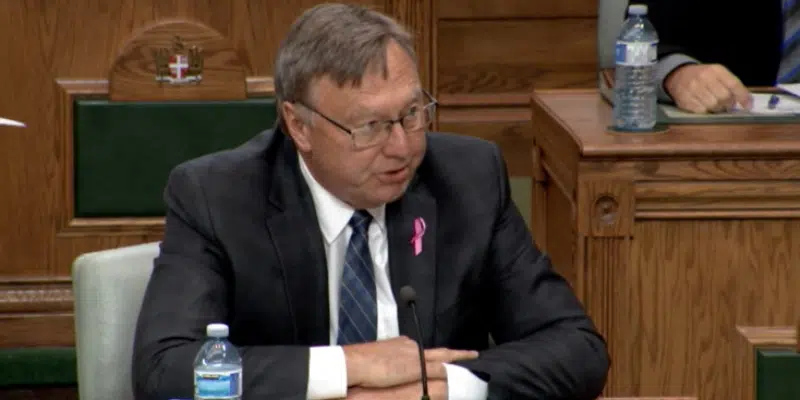 The provincial government's tax on sugary drinks comes into effect next September, and the minister responsible is pointing to data suggesting that the tax will work in changing people's habits.
Siobhan Coady points to a study that was done by a British medical journal called The BMJ. She says the study, which focuses on a similar tax in the UK, found that overall sales of soft drinks did not change, nor did share prices and domestic turnover. But what did change was the sugar purchased in those drinks, which Coady says decreased by almost 10 per cent.
PC MHA Tony Wakeham asserts that such taxes do nothing to affect health outcomes, and counters that the study Cody references is completely different from what's being proposed in this province.
In the UK, he says they were taxing producers to lower the amount of sugar in their products, and not taxing those using the product.
Wakeham says the proposed tax is negative and regressive. He says if Premier Andrew Furey is looking to modify behaviours to create healthy lifestyle changes, it should be based on positive things, not a negative tax.