Ontario health-care workers struggle with burnout as economy poised to reopen – Globalnews.ca
Bracing for impact, front-line workers in Ontario continue providing care as the threat of a third wave of COVID-19 infections looms against the backdrop of an economy poised to reopen.
Restrictions in Ontario are easing up, and in-person schooling in COVID-19 hot spots, including Toronto, York and Peel regions, is slated to resume next week.
While many people are happy about these measures, some health-care workers say it's too much too soon, with some raising concerns about another spike in COVID-19 cases, and effects of the burnout happening on the front lines.
"I feel like we kind of got tumbled out of a waterfall, and just popped our heads up for a breath," emergency room physician Dr. Steve Flindall, told Global News, "and now we are being sent towards another set of rapids."
Flindall worries a third wave of COVID-19 could materialize in Ontario within a matter of weeks.
"I'm afraid it's going to be less than a month, I'm worried with schools going back, and the simultaneous reopening of businesses, the doubling rate of the U.K. variant… it could be quite explosive if people drop their guard," said Flindall.

10:59


COVID Variants: Will they cause Canada's third wave?



Some family physicians have said they are stretched to the limit. "If I burn out, if I say 'that's it I can't do it anymore,' or if I get sick and I get COVID, I will have 1,500 patients that that don't have a doctor," said Ottawa family physician Dr. Nili Kaplan-Myrth.
She recalls how one of her colleagues from Alberta told her, to avoid burnout, it's important to 'pass the baton' in order to keep going. "The problem is there isn't anyone to pass it to, because we are all tired," Kaplan-Myrth said.
DJ Sanderson is a nurse, and also serves on the board of directors for the Ontario Nurses' Association. Sanderson said he is worried the decisions being made by the provincial government will only contribute to the stress on the front lines.
"The stress, the workload, the short staffing, the long shifts in full PPE, [it's] just wearing on them to the point where they just can't take it anymore," Sanderson said.
In some cases he said, the burnout is so significant nurses are starting to leave the profession earlier than they had planned.
"We are hearing back from a number of our members, that in all honesty had planned on working a number of years, [that even though] they enjoy their careers, they've now started putting in for early retirement," said Sanderson.
"Something needs to be done quickly to make sure there is a system that can take another wave."

1:30


'Nobody wants a third wave' of COVID-19 infections, Trudeau says



© 2021 Global News, a division of Corus Entertainment Inc.
US adds a strong 379000 jobs in hopeful sign for economy – constructconnect.com – Daily Commercial News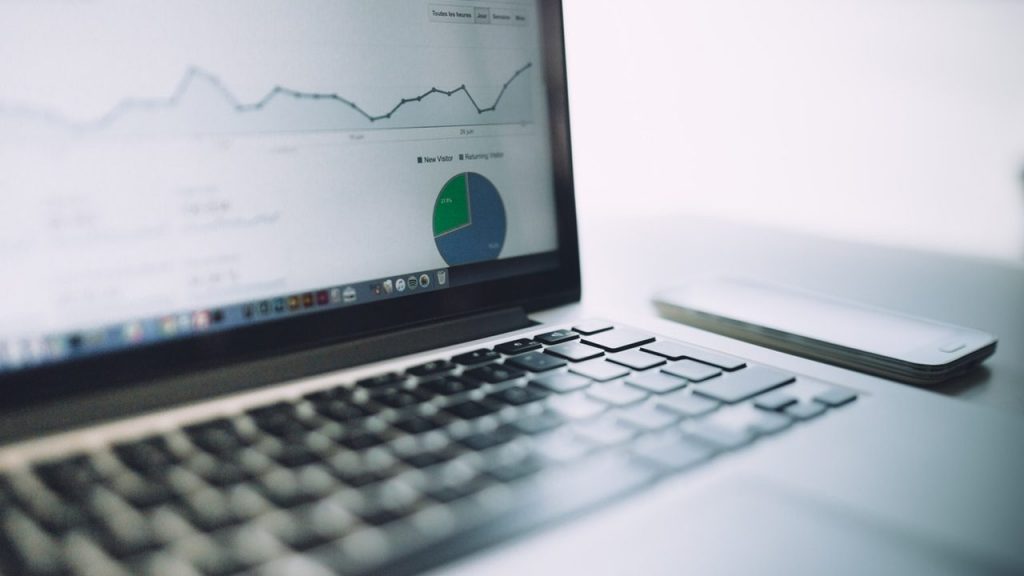 WASHINGTON — U.S. employers added a robust 379,000 jobs last month, the most since October and a sign that the economy is strengthening as confirmed viral cases drop, consumers spend more and states and cities ease business restrictions.
The February gain marked a sharp pickup from the 166,000 jobs that were added in January and the loss of 306,000 in December. Yet it represents just a fraction of the roughly 9.6 million jobs that the economy needs to regain to return to pre-pandemic levels.
The pickup in hiring lowered the unemployment rate from 6.3 per cent to 6.2 per cent, the Labor Department said in its monthly jobs report. That is down dramatically from the 14.8 per cent jobless rate of April of last year, just after the virus erupted in the United States. But it's well above the pre-pandemic unemployment rate of 3.5 per cent.
Stock prices surged on the news of solid job growth, a day after Wall Street suffered deep losses on fears that inflation and interest rates could soon be headed higher.
One year after the pandemic triggered a violent recession, economists are increasingly optimistic that hiring will accelerate in the coming months as Americans seize the opportunity to once again travel, shop, attend sporting events and visit movie theatres and restaurants. Households as a whole have accumulated a huge pile of savings after having slashed spending on those services. Much of that money is expected to be spent once most people feel comfortable about going out.
The report showed that the nation's job growth is still being driven by a steady recovery of bars, restaurants and other leisure and hospitality establishments. Bars and restaurants, in particular, snapped back last month, adding 286,000 jobs as business restrictions eased in California and other states. That trend will likely continue as Texas joined some other states in announcing that it would fully reopen its economy with no restrictions.
Also hiring last month were retailers, which added 41,000 jobs, health care companies with 46,000 and manufacturers with 21,000. On the other hand, construction companies shed 61,000 jobs, likely in part because of the severe storms and power outages in Texas.
The strong jobs report, by suggesting that the economy is on the mend, could complicate President Joe Biden's push for his $1.9 trillion economic rescue package, which is being considered by the Senate after winning approval in the House. The Biden package would provide, among other things, $1,400 checks to most adults, an additional $400 in weekly unemployment aid and another round of aid to small businesses.
One discouraging note in the February data is that last month's net job growth came entirely from people who reported that their layoffs had been temporary. By contrast, the number of people who said their jobs were permanently gone was largely unchanged compared with January. People who have permanently lost jobs typically face a tougher time finding new work. In many cases, their former employers have gone out of business.
With so much money being pumped into the economy, Oxford Economics forecasts that growth will reach seven per cent for all of 2021, which would be the fastest calendar-year expansion since 1984. The Congressional Budget Office projects that the nation will add a substantial 6.2 million jobs this year, though that wouldn't be nearly enough to restore employment to pre-pandemic levels.
Still, the size of the Biden relief package, coming as the economy is already showing improvement, has stoked fears that growth could overheat and accelerate inflation, sending borrowing costs up and possibly leading the Federal Reserve to jack up interest rates. Those fears have roiled financial markets for the past two weeks.
Fed Chair Jerome Powell sought to assuage those concerns – without success, based on sharp selloffs in the stock and bond markets – when he suggested that any meaningful rise in inflation would likely prove temporary and that the Fed would be in no hurry to raise its benchmark short-term rate.
Nor did Powell offer any hint that the Fed would act to push back against a surge in the yield on the 10-year Treasury note, which has jumped from about 0.9 per cent last year to 1.5 per cent. Still, Powell sounded some optimistic notes. Citing in part the increasing distribution and administering of coronavirus vaccines, he said, "There's good reason to expect job creation to pick up in the coming months."
Other recent economic reports have also suggested better times ahead. Americans sharply increased their spending at retail stores and restaurants in January, when the $600 relief checks were mostly distributed. Retail sales jumped 5.3 per cent, after three months of declines.
Factory output also picked up that month, and demand for long-lasting goods, such as autos and aircraft, rose 3.4 per cent, the government said last week.
Home sales have been on a tear for most of the past year, driven by low mortgage rates and the desire of many Americans for more space during the pandemic. A huge jump in the proportion of people working from home has also driven up sales, which were nearly 24 per cent higher in January than a year earlier.
100 Companies Account for More Than Half of the "Blue Economy" – The Maritime Executive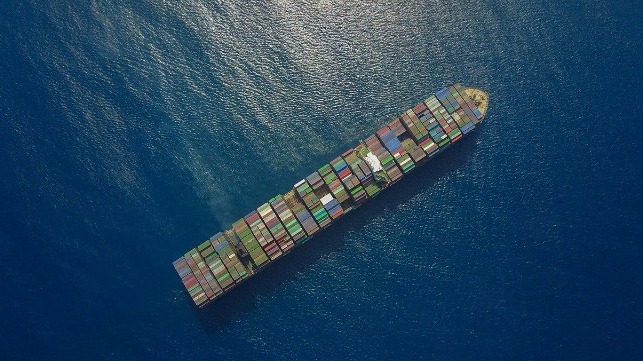 The volume of goods transported by container shipping each year has quadrupled since 2000, and about 600,000 submarine cables have been laid on the seafloor in that time, which now carry almost all international telecommunications. The energy generated by offshore wind farms has increased 400-fold in the past two decades, and the volume of farmed seafood has grown by five percent on average each year.
During the same time period, most major discoveries of oil and gas deposits have been made offshore and around 500,000 square miles of the seabed has been leased for exploratory mining. There was practically no marine biotechnology sector at the turn of the millennium, but since then, more than 13,000 marine genetic sequences have been patented.
We call this rapid expansion of ocean-based industries since 2000 "the blue acceleration". As the industrialisation of the ocean continues apace, it risks transforming marine ecosystems, and consuming the shared spaces of one of the world's largest and oldest employers – small-scale fisheries.
To make these industries sustainable, we need to know more about the businesses which comprise them. So who's driving this breakneck growth in the ocean economy? In a recent study, we discovered that a relatively small number of companies, headquartered in a few countries, generate most of the revenues from using the ocean. In 2018, the 100 largest companies took an estimated 60 percent of all revenues in eight industries: offshore oil and gas, container shipping companies carrying many of the goods we buy, companies producing and processing seafood, offshore wind energy producers, cruise tourism operators, and a number of industries that support the wider ocean economy, including marine parts and equipment makers, shipbuilders and repairers, and port maintenance businesses.
This group of companies – the Ocean 100 – generated $1.1 trillion in 2018, equivalent to the GDP of Mexico – the 15th largest economy in the world. While dominated by offshore oil and gas (47 of the 100 companies), most of the revenue was generated by just a handful of companies in each of the eight industries. The ten largest companies generated 45 percent of all revenues on average.
There's always a bigger fish
This extreme concentration of revenue in the ocean economy mirrors the structure of the global economy as a whole. For many land-based industries, a relatively small number of transnational corporations control a huge market share of output. There tend to be higher barriers to entry in the ocean economy though. A lot of expertise and capital are needed to operate in the sea, both for established industries and emerging ones, such as deep-sea mining and marine biotechnology.
But this concentration poses a number of risks, both to the ocean environment and the people who depend upon it. Powerful companies can more easily lobby governments to weaken social or environmental rules that might otherwise make them limit greenhouse gas emissions or pay higher wages. A top-heavy ocean economy can also stifle innovation, or threaten access for small-scale fishers to areas they've used for generations.
The Ocean 100 benefit the most from ocean use, and they're most capable of making their industries sustainable. Not just by doing no harm, but by embracing the idea of corporate stewardship to do some good.
Taming the leviathans
The shipping industry accounts for roughly 2.5 percent of the world's greenhouse gas emissions. Technologies exist to rapidly make this sector cleaner and more fuel-efficient. So, a relatively small number of shipping companies in the Ocean 100 could have a big influence on global emissions.
Ocean 100 companies could also collaborate to fund projects where public resources are scarce. By pooling donations to a global trust fund or accepting an ocean equity tax, these companies could help clean up plastic pollution in the ocean, fund the enforcement of conservation areas, and support small-scale fishing communities.
Still, we shouldn't be naive. Companies follow the logic of markets and respond to shareholder and consumer demand. Voluntary initiatives can range from profound changes in business practices to superficial green washing.
But the seafood industry could point the way forward for the rest of the Ocean 100. After a study found a similar concentration of revenue and output among a handful of companies, ten of the world's largest seafood businesses convened the Seafood Business for Ocean Stewardship initiative in 2016. In December 2020, they pledged to reduce illegal fishing, emissions and discarded fishing gear littering the ocean by the end of 2021.
Could the Ocean 100 do something similar? Corporations would benefit as better ocean stewards by gaining more public support and reducing their risks in a volatile economy. Scientists can help ensure these efforts are based on evidence. Meanwhile, growing demand among customers for sustainable goods and services and new technologies that make the work of corporations more transparent, such as satellite data, should all compel businesses to prove they take environmental problems seriously. Now we know who should lead the way towards a greener blue planet.
John Virdin is Director of the Ocean Policy Program at Duke University.
Henrik Österblom is a Professor of Environmental Science at Stockholm University.
Jean-Baptiste Jouffray is a Postdoctoral Researcher in Sustainability Science at Stockholm University.
This article appears courtesy of The Conversation and may be found in its original form here.

The opinions expressed herein are the author's and not necessarily those of The Maritime Executive.
With many vaccinated, Israel reopens economy before election – CTV News
JERUSALEM —
Israel reopened most of its economy Sunday as part of its final phase of lifting coronavirus lockdown restrictions, some of them in place since September.
The easing of restrictions comes after months of government-imposed shutdowns and less than three weeks before the country's fourth parliamentary elections in two years. Israel, a world leader in vaccinations per capita, has surged forward with immunizing nearly 40 per cent of its population in just over two months.
Bars and restaurants, event halls, sporting events, hotels and all primary and secondary schools that had been closed to the public for months could reopen with some restrictions in place on the number of people in attendance, and with certain places open to the vaccinated only.
Israeli Prime Minister Benjamin Netanyahu's government approved the easing of limitations Saturday night, including the reopening of the main international airport to a limited number of incoming passengers each day.
Netanyahu is campaigning for reelection as Israel's coronavirus vaccine champion at the same time that he is on trial for corruption.
Israel has sped ahead with its immunization campaign. Over 52 per cent of its population of 9.3 million has received one dose and almost 40 per cent two doses of the Pfizer vaccine, one of the highest rates per capita in the world. After striking a deal to obtain large quantities of Pfizer/BioNTech vaccines in exchange for medical data, Israel has distributed over 8.6 million doses since launching its vaccination campaign in late December.
While vaccination rates continue to steadily rise and the number of serious cases of COVID-19, the illness caused by the virus, drops, Israel's unemployment rate remains high. As of January, 18.4 per cent of the workforce was out of work because of the pandemic, according to Israel's Central Bureau of Statistics.
At the same time that it has deployed vaccines to its own citizens, Israel has provided few vaccines for Palestinians in the West Bank and Gaza Strip, a move that has underscored global disparities. It has faced criticism for not sharing significant quantities of its vaccine stockpiles with the Palestinians. On Friday, Israel postponed plans to vaccinate Palestinians who work inside the country and its West Bank settlements until further notice.
Israeli officials have said that its priority is vaccinating its own population first, while the Palestinian Authority has said it would fend for itself in obtaining vaccines from the WHO-led partnership with humanitarian organizations known as COVAX.
Israel has confirmed at least 800,000 cases of COVID-19 since the start of the pandemic and 5,861 deaths, according to the Health Ministry.