Ontario reports 1,316 new COVID cases Wednesday – SooToday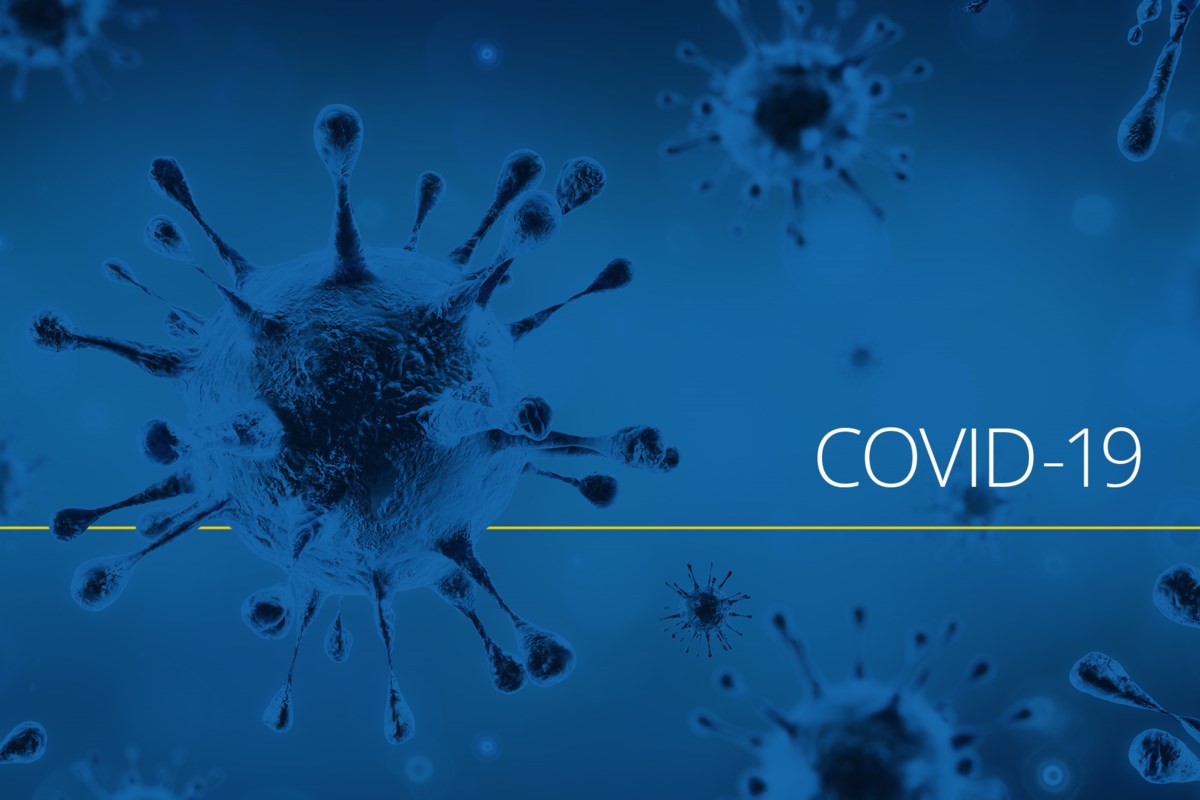 Public Health Ontario has reported 1,316 new cases of COVID-19 today (March 10).
Today's report includes 1,212 recoveries and 17 new deaths, none were long-term care residents. One death previously reported has been removed from the list, resulting in a net increase of 16 deaths for today's report.
The deaths reported today include one person between 40 and 59 years old, nine people between 60 and 79 years old, and seven people aged 80 or older.
The province has reported 53 new hospitalizations since yesterday, and 12 new admissions of COVID-19 patients to intensive care units.
The March 10 update provided by the province's public health agency also reported the following data:
11,311 active cases, which is up from 11,223 yesterday
678 people are currently hospitalized with COVID-19 in Ontario, down from 689 reported yesterday.
There are 281 COVID patients in intensive care units (down from 290) and 178 COVID patients on ventilators (down from 184 yesterday)
The province reported 54,149 tests were processed yesterday resulting in a 2.5 per cent positivity rate.
Another 38,518 tests are still under investigation and/or being processed. To date, 11.5 million tests have been completed.
Of the 1,316 new cases reported today, 428 are from Toronto, 244 cases are from Peel, 149 are from York Region, and 31 are from Simcoe-Muskoka
There are 74 active outbreaks at long-term care homes, 55 at retirement homes, and 22 at hospitals.
The new cases reported today include 267 individuals aged 19 and under, 478 people between 20 and 39 years old, 363 people between 40 and 59 years old, 179 people between 60 and 79 years old, and 31 people aged 80 and over.
Variants of concern (Ontario-wide)
921 lab-confirmed cases of the UK variant strain of COVID-19 (B.1.1.7).
39 cases of B.1.351 (also known as the South African variant).
17 cases of P.1, which is the variant strain that originated in Brazil.
According to Public Health Ontario, there are delays between specimen collection and the testing required to confirm a variant of concern. As such, the reports can change and can differ from past case counts publicly reported.
Vaccines
There were 35,264 doses of vaccines against COVID-19 administered on March 9, which is up from 31,047 administered on Mar. 8.
As of 8 p.m. on March 8, the province reported 978,797 doses of vaccine against COVID-19 have been administered.
In total, 279,204 people have been fully vaccinated.
Public Health Ontario has confirmed 312,428 cases of COVID-19 since the start of the pandemic, and reported 294,018 recoveries and 7,099 deaths, of which 3,876 were individuals living in long-term care homes.
The cumulative average incidence rate in the province is 2,101.9 cases per 100,000 people in Ontario.
The weekly incidence rate in Ontario is 53.1 cases per 100,000 people, which is an increase of 3.3 per cent from last week (Feb. 22-28).
In Northern Ontario, the breakdown of Public Health Ontario data is:
Algoma Public Health: 200 cases, rate of 174.8 per 100,000 people. There are four known active cases. The region is in the yellow – protect zone.
North Bay Parry Sound District Health Unit: 267 cases, rate of 205.8 per 100,000 people. The health unit has reported 269 cases. There are three known active cases. There are two confirmed cases of the United Kingdom (B.1.1.7) variant, and 20 confirmed cases of the South African (B.1.351) variant of concern. The region is in the red – control zone.
Porcupine Health Unit: 343 cases, rate of 411.1 per 100,000 people. There are four known active cases. There are two confirmed cases of the South African (B.1.351) variant of concern. The region is in the orange – restrict zone.
Public Health Sudbury and Districts: 828 cases, rate of 416 per 100,000 people. There are 211 known active cases. There are three confirmed variants of concern (VOC) cases, both are the UK (B.1.1.7) strain. The region is in the red zone.
Timiskaming Health Unit: 105 cases, rate of 321.2 per 100,000 people. The health unit has reported 106 cases. There are 11 known active cases. There is one confirmed case of the South African (B.1.351) variant of concern. The region is in the orange – restrict zone.
Northwestern Health Unit: 531 cases, rate of 605.6 per 100,000 people. There are 53 known active cases. There is one confirmed case of the UK (B.1.1.7) variant. The region is in the yellow – protect zone.
Thunder Bay District Health Unit: 2,108 cases, rate of 1,405.7 per 100,000 people. The health unit has reported 2,128 cases, There are 414 known active cases. The region is in the grey – lockdown level.
FDA vote expected on Johnson & Johnson vaccine booster shots – CNN
13 more die of COVID-19 in B.C. as 667 new cases confirmed – CBC.ca
British Columbia announced 667 new cases of COVID-19 and 13 more deaths on Friday, the most deaths in one day since Feb. 3.
In a written statement, the provincial government said there are currently 5,128 active cases of people infected with the novel coronavirus in B.C.
A total of 367 people are in hospital, with 152 in intensive care.
Overall hospitalizations, which typically lag behind spikes and dips in new cases, are up by 1.9 per cent from last Friday, when 360 people were in hospital with the disease and about 27 per cent from a month ago when 288 people were in hospital.
The number of patients in intensive care is up by about 11 per cent from 137 a week ago and by the same percentage from a month ago when 137 people were also in the ICU.
The provincial death toll from COVID-19 is now 2,055 lives lost out of 196,433 confirmed cases to date.
As of Friday, 89 per cent of those 12 and older in B.C. have received their first dose of a COVID-19 vaccine and 83 per cent a second dose.
So far, eight million doses of COVID-19 vaccine have been administered, including 3.8 million second doses.
There are a total of 19 active outbreaks in assisted living, long-term and acute care. There has been one new outbreak at GR Baker Memorial Hospital in Quesnel. The outbreak at Good Samaritan Delta View Care Centre has been declared over.
The acute care hospitals currently affected by COVID outbreaks are Mission Memorial Hospital, University Hospital of Northern B.C., GR Baker Memorial Hospital, and Tofino General Hospital.
More than 90 people have been diagnosed with COVID-19 and three people have died as a result of an outbreak at a care home in Burnaby, and officials say the death toll is expected to grow.
The majority of cases at the Willingdon Care Centre are among residents, according to the B.C. Centre for Disease Control. Health Minister Adrian Dix said Thursday he expects the number of deaths will rise to 10 over the next several days due to a delay in data reporting.
New northern restrictions
More restrictions for the northern part of the province came into effect Thursday at midnight and will last until at least Nov. 19 in an attempt to reduce the spread of COVID-19 in the region.
Restrictions in the region now include limiting indoor and outdoor gatherings to fully vaccinated people only, capping the number of people who can gather in any setting, moving worship services online, cutting off alcohol sales earlier at night and mandating masks and safety plans at organized events.
Health officials are strongly recommending people stay in their community unless it is essential for work or medical reasons.
To help reduce hospitalizations, new orders for <a href="https://twitter.com/Northern_Health?ref_src=twsrc%5Etfw">@Northern_Health</a> (specific areas only) will come into effect Oct 14 at midnight. Help keep your community safe – get vaccinated today.<br><br>Find a clinic: <a href="https://t.co/vp7cpfUzcj">https://t.co/vp7cpfUzcj</a><br>Learn more about the orders: <a href="https://t.co/8Rz6gITRYu">https://t.co/8Rz6gITRYu</a>

&mdash;@BCGovNews
Restrictions are also in place in the Interior Health region and communities in the eastern Fraser Valley.
Provincial Health Officer Bonnie Henry continues to reiterate the importance of immunization to reduce the risk of illness and death due to COVID-19.
From Oct. 7 to 13, people who were not fully vaccinated accounted for 68.3 per cent of cases and from Sept. 30 to Oct. 13, they accounted for 76.3 per cent of hospitalizations, according to the province.
Anyone who has not yet received a shot is encouraged to do so immediately. Appointments can be made online through the Get Vaccinated portal, by calling 1-833-838-2323, or in-person at any Service B.C. location.
People can also be immunized at walk-in clinics throughout the province.
B.C. health officials are awaiting a federal review of COVID-19 vaccines for five- to 11-year-olds and are encouraging families to register their children now as they anticipate doses being available for this group by early November.
U.S. border town welcomes back fully vaccinated B.C. visitors, but travel hurdles remain – CBC.ca
Businesses in northern Washington state are welcoming back Canadian customers once the United States reopens its land borders, but a B.C. mayor says travellers may face hurdles.
The U.S. is allowing fully vaccinated travellers from Canada to enter the United States by air, land and ferry for non-essential travel starting Nov. 8.
Those entering the U.S. at a land border will be required to show proof of COVID-19 vaccination or attest to their vaccination status upon request by a border agent. Land travellers do not need to show a negative COVID-19 test, a requirement for air travellers.
Karen Frisbie, Chamber of Commerce president in Oroville, Wash. — a town of more than 19,000 residents bordering Osoyoos in B.C.'s South Okanagan — says her community has been quiet without Canadians travelling south to shop during the pandemic.
"We definitely miss our Canadian neighbours and look forward to having them back," Frisbie said Friday to host Chris Walker on CBC's Daybreak South.
Many border towns in Washington state struggled due to COVID-19 restrictions preventing Canadians from travelling across the border. The city of Blaine, for instance, said last August their finances were hit hard after several months without Canadian visitors.
Osoyoos Mayor Sue McKortoff says she can feel the happiness of Canadians who know they'll be able to visit Oroville.
"A lot of the people in Osoyoos love to go to Oroville — they have their special places [and] restaurants [in Oroville], and they love to go down there for American milk and cheese and beer, and gas sometimes," McKortoff said on Daybreak South.
But the mayor also strikes a cautious note.
"You still need a PCR test to come back to Canada," she said, referring to a type of molecular testing. Molecular COVID-19 tests involve methods such a nose swab, or providing a saliva sample.
"You're not going to go down there for a day, and [you] have to worry about having a PCR test in order to get back through the border."
Canada still requires arriving travellers to present a negative COVID-19 test taken within 72 hours of their entry to Canada, regardless of their point of entry — but labs could take more than 72 hours to issue a test result.
"We need to wait until all of those things have been solved a little bit better before people will even take the chance to go across," McKortoff said.
LISTEN | Karen Frisbie and Sue McKortoff share their hopes and concerns about U.S. border reopening to Canadians:
Daybreak South5:24What will opening the U.S. border to Canadians mean to border communities? We go to Oroville, Washington and Osoyoos to hear more about the impacts on those cities.
What will opening the U.S. border to Canadians mean to border communities? We go to Oroville, Washington and Osoyoos to hear more about the impacts on those cities. 5:24