Ontario reports 2,142 new COVID cases today – CollingwoodToday.ca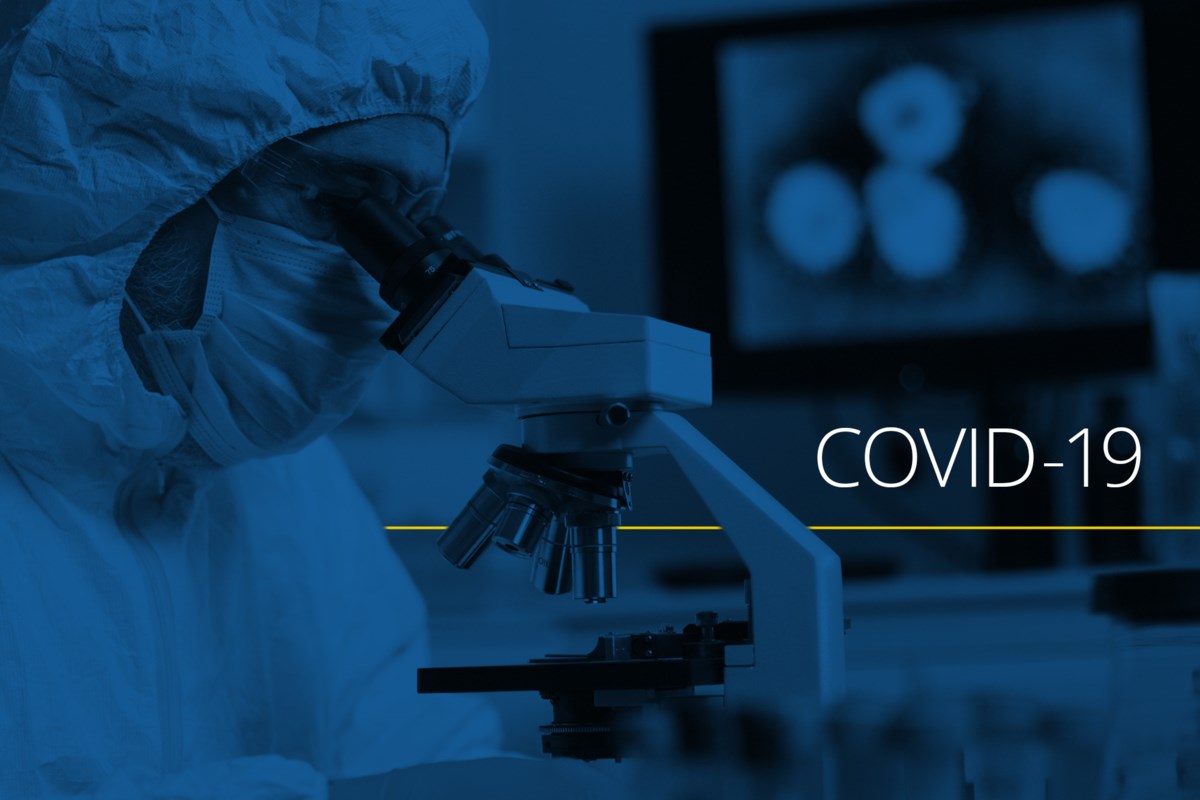 Public Health Ontario has reported 2,142 new cases of COVID-19 today (Dec. 26).
The province also posted yesterday's case report today, which included another 2,159 new cases.
The province reported 81 deaths since Dec. 24, 39 of whom were residents of long-term care homes. Three of the deaths reported today were individuals between 40 and 59 years old, 23 were between 60 and 79 years old, and 55 were over the age of 80.
Since Dec. 24, at least 189 people have been hospitalized with COVID-19 and 28 COVID patients have been admitted to intensive care units.
The latest update provided by the province's public health agency also reported the following since the Dec. 24 update was posted:
2,237 new recoveries on Dec. 25 and 1,913 on Dec. 26
755 people are currently hospitalized with COVID-19 in Ontario, down from 967 on Dec. 24. The province notes more than 10 per cent of hospitals did not submit data on hospitalizations so the numbers do not include all hospitalizations.
There are 286 COVID patients in intensive care units (up from 277 Dec. 24) and 187 COVID patients on ventilators (up from 176 Dec. 24)
19,879 current active cases in Ontario, which is up from 19,809 Dec. 24
The provincial update posted this morning did not include the number of tests processes over the last two days.
Public Health Ontario has confirmed 169,411 cases of COVID-19 since the start of the pandemic, and reported 14,173 recoveries and 4,359 deaths.
The cumulative average incidence rate in the province is 1,139.7 cases per 100,000 people in Ontario. The weekly incidence rate in Ontario is 109.6 cases per 100,000 people from Dec. 15 to Dec. 21, which is up by 12.2 per cent compared to Dec. 9-15 when the average weekly incidence rate was 97.7 cases per 100,000 people.
On Dec. 24, the Simcoe Muskoka District Health Unit reported 48 new cases of COVID-19 in the region.
The local health unit has now confirmed 3,201 cases of COVID-19 with 2,479 of those cases recovered and 61 cases ending in death. There are 623 active, lab-confirmed cases of COVID-19 in the region, with the majority of those in Simcoe County.
For the latest breakdown of cases in the Simcoe-Muskoka District Health Unit, click here. The health unit will not be providing a local case update until Dec. 29.
The Ontario government has implemented a province-wide shutdown. Details on the shutdown are available on the province's website here.
The province will not be providing COVID-19 updates on Dec. 28 or Jan. 1. Data for those dates will be posted the following day.
Ontario reports fewer than 2000 new COVID-19 cases on anniversary of first infection – CTV Toronto
TORONTO —
Ontario is reporting fewer than 2,000 new COVID-19 cases Monday as the province marks the anniversary of detecting its first infection.
The 1,958 cases mark a decrease from Sunday's report when 2,417 were logged.
With 35,968 tests for the disease processed in the last 24-hour period, Ontario's COVID-19 positivity rate stands at 5.5 per cent.
Monday's report brings the province's lab-confirmed case total to 256,960, including 5,846 deaths and 227,494 recoveries.
Forty-three of those deaths occurred in the previous day, 27 of which were residents of a long-term care home.
The province's seven-day average for number of cases reported is 2,370, down significantly from the 3,034 reported the same time last week. There are currently 23,620 active cases of the novel coronavirus in Ontario.
A year ago today, Ontario confirmed its first case of COVID-19 after a 56-year-old man arrived at Sunnybrook hospital in Toronto with what appeared to be a mild case of pneumonia.
Doctors made the decision to admit him due to an unusual X-ray and his recent travel to China.
Ontario health officials would confirm its first case of the "Wuhan Novel Coronavirus" on Jan. 25, 2020.
READ MORE: One year of COVID-19 in Ontario: Where are we now?
A number of public health measures took effect in the months that followed, namely mask wearing, social distancing and some form of lockdown in the province.
On Dec. 26, Ontario Premier Doug Ford issued a province-wide lockdown that shuttered all non-essential businesses and prohibited in-person dining at bars and restaurants.
Then, as the number of COVID-19 cases neared 4,000 a day in early January, Ford declared a state of emergency and issued a stay-at home order set to last a minimum of 28 days.
Last week, Ontario Chief Medical Officer of Health Dr. David Williams said the province would need to see daily COVID-19 cases fall to the 1,000 mark before the lockdown orders can be lifted.
Where are the new COVID-19 cases?
Most of the new infections were found in Ontario's COVID-19 hot spots.
According to data provided by the province, 727 cases were found in Toronto, 365 were found in Peel Region and 157 in York Region.
A handful of other public health units reported case numbers in the medium to high double digits, including Windsor-Essex (85), Niagara (82) and Durham Region (62).
Right now, there are 1,398 patients in hospital with COVID-19, though more than 10 per cent of hospitals usually don't report a daily bed census on Mondays. Of those patients, the province says that 397 are being treated in an intensive care unit and 283 are breathing with the assistance of a ventilator.
Update on vaccinations
So far, 286,110 doses of the COVID-19 vaccine have been administered throughout Ontario.
At least 5,537 of those shots were administered in the previous day.
The province says that 71,256 people have received their required first and second shots and are considered fully vaccinated at this point.
Ford is set to provide an update on the province's COVID-19 vaccination plan this afternoon.
With files from Katherine DeClerq
BlackBerry says unaware of reason for stock price surge
(Reuters) – Canada's BlackBerry Ltd said it was unaware of any reasons for a surge in its share price on Monday that lifted gains to more than 150% since the start of January.
U.S.-listed shares of the security software supplier were up 17.7% at $16.53, set for an eighth consecutive session of gains and their biggest monthly jump since going public in 1997.
Responding to a request from securities regulator the Investment Industry Regulatory Organization of Canada, BlackBerry said it was not aware of any material, undisclosed corporate developments that could have driven the surge in its stock and trading volume.
The latest jump in the company's shares comes after Blackberry, the once-ubiquitous name in the smartphone industry, on Jan. 15 settled a patent royalties dispute with Facebook Inc.
Security filings on Thursday showed that some senior executives sold shares in BlackBerry last week, with Chief Marketing Officer Mark Wilson selling 78,500 shares and Chief Financial Officer Steve Rai offloading 32,954 shares.
(Reporting by Munsif Vengattil in Bengaluru; Editing by Aditya Soni)
Investor exuberance pushes BlackBerry shares up 40% to highest level since 2011 – CBC.ca
Shares in Canadian technology company BlackBerry are changing hands at their highest level in almost a decade on Monday, as investor enthusiasm for the once high-flying stock has mysteriously returned.
BlackBerry shares were trading at almost $25 a share when the Toronto Stock Exchange opened on Monday, up more than $7 or more than 40 per cent from Friday's level.
The stock has been quietly rallying for several days now, before taking off on Monday. When 2021 began, the company was worth just over $8 a share. It's now worth about three times that.
The company has had a number of small pieces of good news in recent weeks, but nothing that would explain Monday's rise in share price.
Last month, the company signed a deal with Amazon to work on a connected cloud software program for cars, and then in mid-January BlackBerry favourably settled a patent fight with Facebook, but Morningstar analyst William Kerwin says neither development is enough to explain Monday's surge.
"BlackBerry's stock movement doesn't appear to be rooted in any fundamental firm changes, in our view," he said in an email to CBC News.
Instead, the company has seemingly become one of many recent firms to benefit from a groundswell of retail investor enthusiasm on popular online message boards such as Reddit, regardless of whatever the Wall Street community thinks. Of the 11 analysts who cover the company, nine have a "hold" rating on the company's shares, and two have "sell" recommendations.
None suggest buying. But that's not stopping retail investors from doing exactly that.
"BB is moving on Reddit boards," said Ophir Gottlieb, CEO of trading firm Capital Market Labs. "Not much else to say."
More than 14 million of the company's shares changed hands in Toronto on Monday. That's more than three times the usual volume, and half the trading day is still to come.
Colin Cieszynski, chief market strategist with SIA Wealth Management in Toronto, says BlackBerry is just the latest in a series of companies that have seen unexpected rises in share prices in recent weeks.
The current stock market rally has driven up the valuation of huge companies, and now investors are moving down the food chain looking for bargains.
"Smaller stocks don't have as much liquidity or stock available to trade so a sudden stampede of cash chasing into a smaller cap stock can swamp supply and cause the kind of massive spikes on no news that have started to really pop up in the last week or so," he said in an email to CBC News.
"So to me, these moves are more about market sentiment, relative performance, and supply/demand issues rather than fundamental news."
Kerwin agrees that there are no fundamental changes to BlackBerry's business that properly explain the price surge.
"We think there's likely a shift in market sentiment about BlackBerry, perhaps with investors getting more bullish about [their] prospects after the fact. There's above average trading volume this morning, which might also point to [a] retail investor swell."
'Most undervalued stock in the world'
British Columbian Paul Ni is one such retail investor who's riding that swell. Ni said he first became interested in the company last November, when his due diligence led him to deduce the company was the "most undervalued stock in the world."
He's active on a Reddit board called wallstreetbets, that boasts nearly two million people, sharing their thoughts on various equities. "How to evaluate a stock is supposed to be done by Wall Street," he told CBC News in an interview. "But now we already dig it out."
He bought at around $6 a share. Despite the company being almost five times higher than that, he has no plans to sell any time soon because he thinks more people are realizing the value of the company's automotive technology. The company is currently worth $12 billion since its run-up, but Li says it should be worth $50 billion or more.
"We are very proactive about discovering value," Li says of his fellow investing Redditors.
Gottlieb notes that BlackBerry isn't the only company being pushed up by the sudden trend. "This is not a single stock story; it is a behavioural story."