Ontario reports more than 200 new COVID-19 cases for third day in a row – CP24 Toronto's Breaking News
For the third consecutive day, Ontario is reporting more than 200 new cases of COVID-19.
Provincial health officials are reporting 258 new infections today, up from 226 on Friday and 218 on Thursday.
Today's total is also up from the 170 cases reported in Ontario last Saturday and is the highest daily case count reported since July 1, when 284 new infections were confirmed.
The rolling seven-day average of new cases is slowly climbing in the province, reaching 183 today, up from 159 last week.
Six more virus-related deaths were confirmed today, bringing the province's death toll to 9,345.
With 19,112 tests processed over the last 24 hours, the Ministry of Health is reporting a provincewide positivity rate of 1.2 per cent. That is up from 0.8 per cent last Saturday.
The number of patients in intensive care units at Ontario hospitals continues to decline. According to the province, there are 112 COVID-19 patients in the ICU, down from 132 last week.
Ontario's active caseload is up week-over-week from 1,424 last Saturday to 1,606 today.
Of the new cases reported today, 53 are in Toronto, 33 are in York Region, 28 are in the Region of Waterloo, 27 are in Hamilton and 26 are in Peel Region.
There have been 19,459,198 doses of a COVID-19 vaccine administered in the province to date, including 81,590 doses yesterday.
More than 80 per cent of eligible Ontario residents have received at least one dose of a COVID-19 vaccine and nearly 70 per cent are fully vaccinated.
The Ford government has said that at least 80 per cent of people 12 and older need to have one dose of a vaccine and 75 per cent must be fully immunized before the majority of public health restrictions can be lifted in Ontario.
The numbers used in this story are found in the Ontario Ministry of Health's COVID-19 Daily Epidemiologic Summary. The number of cases for any city or region may differ slightly from what is reported by the province, because local units report figures at different times.
Chinese builder in debt jam says it will make bond payment – CP24 Toronto's Breaking News
Joe Mcdonald, The Associated Press

Published Wednesday, September 22, 2021 7:08AM EDT


Last Updated Wednesday, September 22, 2021 7:08AM EDT

BEIJING (AP) — A Chinese real estate developer whose struggle to avoid defaulting on billions of dollars of debt has rattled global markets says it will pay interest due Thursday to bondholders in China but gave no sign of plans to pay on a separate bond abroad.
The Chinese government, meanwhile, added to investor anxiety Wednesday by staying silent about whether it might intervene to restructure Evergrande Group's $310 billion debt.
Evergrande's struggle to comply with financial restrictions imposed by regulators to curb rising debt in the Chinese economy has prompted fears a default might cause global shockwaves. Economists say Beijing can prevent a Chinese credit crunch but wants to avoid appearing to arrange a bailout while it tries to force other companies to reduce reliance on debt.
Evergrande appears to be trying to buy time for "an orderly default rather than a shocking implosion" by paying bondholders in China on time while skipping payments abroad, said Vishnu Varathan of Mizuho Bank in a report.
"Averting a default altogether is highly unlikely," Varathan said.
If regulators get involved, they are likely to focus on protecting families that paid for apartments that are yet to be built, economists say. That would cause bigger losses for banks, construction companies and other creditors.
Evergrande, which ratings agency S&P Global says is the world's most-indebted real estate developer, said it will make a payment due on a 4 billion yuan ($620 million) bond denominated in Chinese yuan.
A company statement said details were "settled in negotiations outside the market" but gave no indication whether that meant any change in the payment. The bond has a 5.8% interest rate, which would make the normal amount due 232 million yuan ($36 million) for one year.
Evergrande did not say if it would make a separate payment of $83 million due Thursday to holders of a U.S. dollar-denominated bond that matures in March.
Evergrande appears to be favoring Chinese creditors in order to negotiate with a circle of friendly banks and other institutions that hold its debt, said Mizuho's Varathan. He said that "optimizes relief from creditor action" in China.
A default on a bond in China would trigger a cross-default on a bond abroad but missing a payment abroad doesn't have the same effect with in China, according Varathan. He said it would be harder to renegotiate with a "diverse and dispersed" investor pool abroad.
China's main stock market benchmark, the Shanghai Composite Index, closed 0.4% higher following the announcement. Hong Kong financial markets, which have been jolted by Evergrande's predicament, were closed for a holiday.
Some commentators suggest Evergrande might become China's "Lehman moment," referring to the failure of Wall Street bank Lehman Brothers, a forerunner to the 2008 crisis. But economists say the risk of global market contagion is low.
Evergrande has sold billions of dollars of assets to pay down debt since regulators tightened limits on borrowing by China's real estate industry last year. The company is one of China's biggest private sector conglomerates, with more than 200,000 employees, 1,300 projects in 280 cities and assets worth 2.3 trillion yuan ($350 billion).
Its billionaire founder, Xu Jiayin, expressed confidence in a letter to employees this week that the company will quickly resolve its debt problems.
Other major developers such as Vanke Co., state-owned Poly Group and Wanda Group have not reported similar problems. But hundreds of smaller developers have shut down since regulators in 2017 started tightening control over fundraising tactics such as selling apartments before construction begins.
The ruling party has declared reducing debt and financial risks a priority since 2018. But total corporate, government and household borrowing rose to nearly 300% of economic output last year from 270% in 2018, unusually high for a middle-income country.
As of June 30, Evergrande reported 2 trillion yuan ($310 billion) of outstanding debts to bondholders, banks, construction contractors and other creditors.
Of that debt, 240 billion yuan ($37.3 billion) was due within a year, nearly triple Evergrande's 86.8 billion yuan ($13.5 billion) in cash holdings, according to a company financial report.
Beijing allowed the first corporate bond default of the communist era in 2014 in an effort to force borrowers and lenders to be more disciplined. Defaults by private sector borrowers have gradually been allowed to increase, but the government has arranged bailouts for state-owned companies.
Gas crisis: Energy regulator warns more customers face hit – BBC News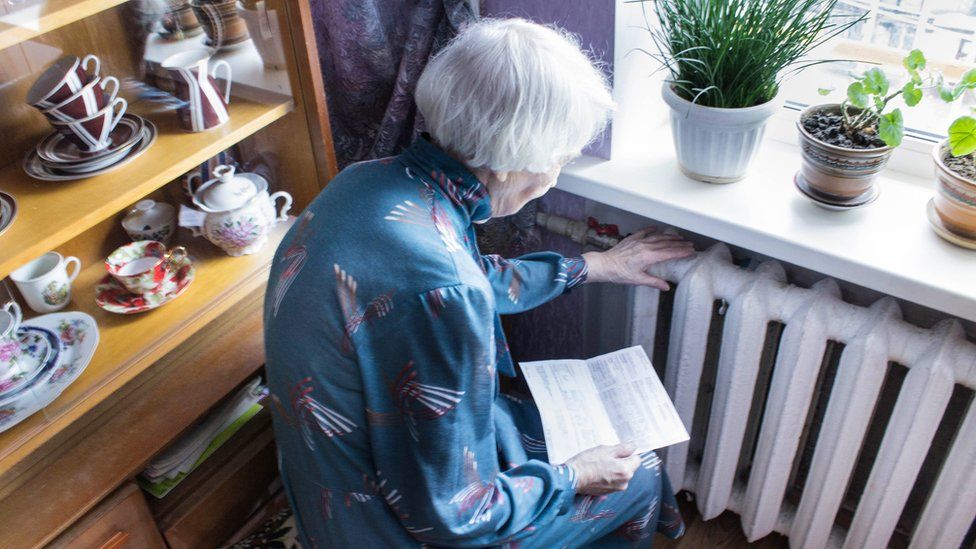 The boss of the UK's energy regulator says "well above" hundreds of thousands of customers will have to be moved to new suppliers as more firms go bust.
Ofgem's Jonathan Brearley spoke just hours before Green Energy, which has 250,000 customers, collapsed.
Mr Brearley told MPs that the rapid gas price rise was "something we have not seen before" and more firms would fold.
He declined to say if that meant "millions" of customers would eventually need to find a new supplier.
But Mr Brearley insisted Ofgem had plans in place to cope as the crisis developed.
Green Energy has become the latest provider to go bust following a sharp rise in wholesale gas prices.
The company, which employs 180 people, blamed "unprecedented market conditions and regulatory failings" for its collapse. It said that another energy provider would take on its 250,000 customers.
Since the sharp rise in wholesale gas prices – which firms complain they are unable to pass on to customers because of a price cap on energy bills – a number of small companies have collapsed, affecting more than one million customers.
They include People's Energy, Utility Point, PfP Energy and MoneyPlus Energy. Meanwhile Bulb, the UK's sixth largest energy company with 1.7 million customers, is seeking financing.
Appearing before the cross-party Business Committee, Mr Brearley said: "We do expect a large number of customers to be affected. We've already seen hundreds of thousands of customers affected, that may well go well above that. It's very hard for me to put a figure on it."
If an energy firm collapses, customers are automatically switched to a tariff provided by the new supplier. This is a payment plan agreed with the regulator Ofgem, but it may well be more expensive than the deal they had with the former company which went bust.
A six-fold rise in wholesale gas prices since last year meant several domestic energy suppliers had hit financial trouble.
More would go under, Mr Brearley said, although he said commercial talks with the firms prevented him from speculating how many.
"It's not unusual for suppliers to go out of the market," he said. "I think what is different this time is that dramatic change in the costs that those suppliers are facing.
"We do expect more (suppliers) not to be able to face the circumstances we're in, but it's genuinely hard to say more than that, partly because that means predicting what may happen to the gas price."
Some critics have blamed Ofgem's domestic energy price cap for preventing suppliers from passing on the cost of more expensive wholesale gas.
Mr Brearley said the cap was designed to protect consumers: "It is good that it is there."
But even with the cap, the Joseph Rowntree Foundation charity has warned that millions of low-income households will face a squeeze on their finances from October, when energy companies will be allowed to lift the maximum amount they charge for gas and electricity by as much as 12%.
And from next month, Universal Credit claimants face losing £20 a week.
Peter Matejic, deputy director of evidence and impact at the Joseph Rowntree Foundation, said on Wednesday: "Millions of low-income families are incredibly anxious about how on earth they are supposed to make ends meet from next month."
Business and Energy Secretary Kwasi Kwarteng admitted the cut to Universal Credit could make it "a very difficult winter" for low-income families, and said he was speaking to Chancellor Rishi Sunak and Work and Pensions Secretary Therese Coffey "a great deal" on the subject.

What happens if your energy supplier goes bust?

Customers will still continue to receive gas or electricity even if the energy supplier goes bust. Ofgem will move your account to a new supplier, but it may take a few weeks. Your new supplier should then contact you to explain what is happening with your account
While you wait to hear from your new supplier: check your current balance and – if possible – download any bills; take a photo of your meter reading
If you pay by direct debit, there is no need to cancel it straight away, Citizens Advice says. Wait until your new account is set up before you cancel it
If you are in credit, your money is protected and you'll be paid back. If you were in debt to the old supplier, you'll still have to pay the money back to your new supplier instead

The head of the trade body Energy UK was also giving evidence to MPs. Emma Pinchbeck said the sector had been fragile for a couple of years and the current gas crisis had exposed fault-lines in the market.
"I took this job a year ago. When I was hired, the chairman of Energy UK said that your biggest challenge is going to be the vulnerability of the retail market.
"And I know that for a year or more before that my team had been making the case to the regulator and the government that the sector is fragile."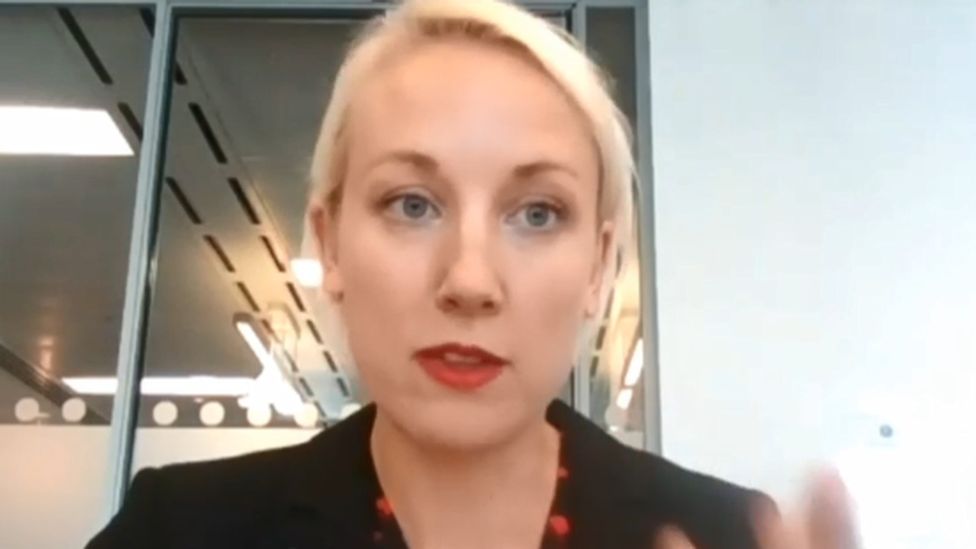 She added: "There's a short-term crisis here, which is in some ways out of our control – it's to do with the gas prices – but it's been exacerbated and arguably caused by our regulatory design."
Ms Pinchbeck said the risks to the market and security of supply was likely to continue without action by the government and regulator. "It's terrible news for customers in the long run," she said.
There was also a warning from Mr Kwarteng that Britain must prepare for a future of higher energy prices.
"The price has spiked considerably," he told the committee. "You would expect normally that the price would revert to the mean.
"It's not something that we think is going to be sustainable… We have to prepare for longer-term high prices."
Mr Kwarteng also said there were no plans to remove the cap on domestic bills. "The price cap is here to stay," he told MPs.


Please include a contact number if you are willing to speak to a BBC journalist. You can also get in touch in the following ways:
If you are reading this page and can't see the form you will need to visit the mobile version of the BBC website to submit your question or comment or you can email us at HaveYourSay@bbc.co.uk. Please include your name, age and location with any submission.
Three Ways to Use Social Media to Impress Employers and Recruiters
Like it or not, and out of your control, before inviting you for an interview employers will scrutinize your digital footprint to see what you leave on social media platforms, online communities, and forums.
Digital footprints are double-edged swords. Not having any social media presence or what can be considered a "bare minimum," or "static" presence is a red flag. On the other hand, having an overly robust social media presence can appear to be flamboyant and narcissistic.
The standard advice is to not overshare on social media. However, what you share, particularly while actively looking for a new job, can impress, and therefore positively influence, employers and recruiters. According to the research, the top three items' employers and recruiters like to see when researching a candidate's social media presence are:
Written and/or design work
Engagement in volunteering, mentoring and non-profits
Mutual connections
The overarching theme: Is the candidate sharing to brag, or are they sharing to inform, educate and teach? In other words, is the candidate using social media to present themselves as an SME (Subject Matter Expert) within their field or industry?
The key, which is an art, is to share content that will likely have the viewer judge you positively. (Human nature being what it is, there's no guarantee how you'll be judged.) Since social norms are constantly shifting, how a person's social media is judged also changes. An example of ever-changing social media taboos is selfies. Not long ago, selfies were viewed as being self-centred; today, they're not viewed that way.
Expect employers to search your social media for:
Posts about your workplace and your achievements.
Posts about your personal life.
Post regarding topics do you seem to have a passion for.
Comments you're leaving.
What you're sharing, retweeting, and liking.
Blogs, articles, and posts you've written.
The key is to really believe in what you are saying (posting) and doing (pictures, videos). Avoid using profanity, name-calling, insulting, being deliberately offensive or controversial. (Being authentic is controversial enough.)
I admit that there are things I post that may turn off potential employers and recruiters. However, I accept the consequences of my believing in something and possibly offending a prospective employer, which is never my intention. If that's the case, then that company isn't likely to be a fit for me.
My recommendation is, to be honest, respectful and show a glass-half-full, optimistic approach.
Let's look at the three items I mentioned employers and recruiters like to see and how you can incorporate them into your social media.
Written and/or design work
In 2021 successful job hunting requires having a LinkedIn profile that's current and optimized. On your LinkedIn profile, upload and share documents, reports, presentations, links to articles you've written and awards you've received.
Keep in mind: Employers will read through your LinkedIn profile before deciding whether to schedule an interview with you.
Engaged in volunteering and mentoring  
On Instagram and Facebook, share photos of yourself volunteering at the local food bank, doing fundraising work or participating in a 'run for a cure' marathon. This shows you're community-minded and which causes are close to your heart.
Mutual connections 
Who you know and who knows you greatly influences your job search and career progression success. As much as it may offend some, human beings are much more comfortable being around people they have a direct or mutual connection with. Commonalities ease the creation of and are the foundation of solid relationships. Therefore, the advice I give most often to job seekers: "Search for your tribe!" Making finding where you belong a priority is the best compass a job seeker can use.
Use LinkedIn to reach out and connect with people within your city, region, field and industry. Connect with people whom you've worked with or went to school with. Engage (e.g., comment on posts, ask questions) with people who can help you in your job search and career. Once you connect with someone on LinkedIn, be sure to do so on Facebook, Instagram, and Twitter. (Assuming they have accounts on these platforms.) Yes, I'm advising you to get in people's faces letting them know you exist and what you can offer as an employee.
Your social media activity can significantly positively impact your job search, including shorting its length. When job hunting, you want to use your digital footprint to your advantage. Therefore, remain focused on communicating your attributes to create a confident and employer-appealing digital footprint.
______________________________________________________________
Nick Kossovan, a well-seasoned veteran of the corporate landscape, offers advice on searching for a job. You can send him your questions at artoffindingwork@gmail.com.