Ontario's economy on the rebound but pandemic scars remain, say AMO panellists – ElliotLakeToday.com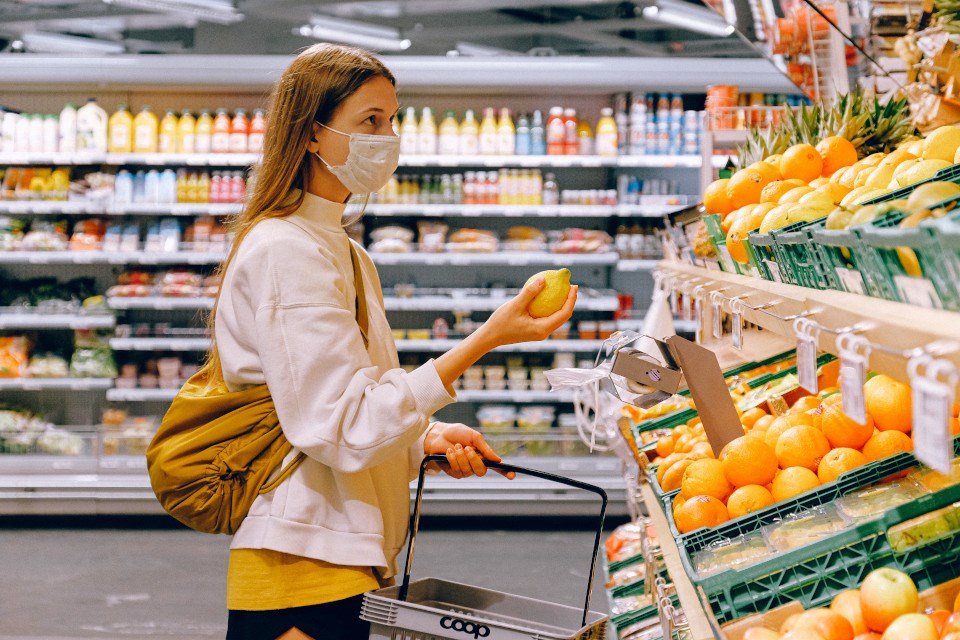 The wounds from the pandemic on small retailers in Ontario continue to run deep.
Diane Brisebois, president of the Retail Council of Canada, estimates between 27 and 30 per cent of small businesses in Ontario likely won't survive to the end of 2021, many of which were locked down more than 200 days this year.
Some customers will remain loyal to these stores, she said, but many will move to other shopping choices.
She took part in a virtual panel discussion discussing Ontario's path to economic recovery at the Association of Municipalities of Ontario's (AMO) annual conference held online, Aug. 18. Provincial Finance Minister Peter Bethlenfalvy took part.
Brisebois was responding to a question by moderator and TVO host Steve Paikin on the criticism directed at Queen's Park on whether the provincially imposed lockdowns lasted too long and were too haphazard, despite many small retailers futilely spending millions to pandemic-proof their workplaces for employees and customers.
She said her group is on record with the provincial government in having many issues with the government's lockdown measures that created an "unlevel playing field," which allowed some retailers to remain open while others were forced to shutter.
"We were told the decisions were science-based – we disagreed with that. We thought they were much more based on polling and sentiments than they were based on science."
The situation, Brisebois said, proved challenging for non-essential retailers to quickly ramp up their e-commerce capabilities while essential retailers quickly capitalized on market share because of the restrictions.
Though appreciative of the government support programs, many business owners already had "very little runway left," when it came to paying for inventory, property taxes and other fixed costs.
"You just need to drive through most of the communities, and with very few exceptions, and you see a lot of businesses boarded up. And so it will take a while to revive our Main Streets because it's been very challenging and a lot of our smaller retailers just were outta cash."
Minister Bethlenfalvy was asked by Paikin for some insight on the government's thinking on deciding to close down small retailers while big box retailers were allowed to receive surging crowds that, in some cases, turned into super-spreader events.
The minister elected to dodge the question, responding vaguely that in the early days of the outbreak it was about allowing people access to essential goods, and that it was a difficult decision to make that was ultimately done to protect the health of Ontarians.
"I think that while the medicine was tough, we have taken the pressure off our health-care system."
He pointed to government supports to prop up the economy with $3 billion provided in small business grants for 100,000 businesses, property tax and electricity rebates for locked-down businesses, and allowing for curbside pickup, but cautioned that Ontario is "not out of the woods yet" on tackling COVID, and people need to be vaccinated to reopen safely.
Paikin referenced a BMO report from earlier this month that placed Ontario's projected recovery behind that of Alberta, B.C. and Quebec, with a provincial growth rate lagging behind the 5.5 per cent national average, and a ballooning pandemic-induced debt that's north of $440 billion.
The parliamentary budget office expects Ontario be running annual deficits until 2095, a weighty anchor that would hinder the government's efforts to grow the economy.
In echoing Premier Doug Ford's familiar refrain, Bethlenfalvy said the province will "spare no expense" to protect the well-being of Ontarians.
The minister said his most recent budget offers the path to balance the books through uncertain times with three scenarios of normal growth, low growth and faster growth environments in putting the conditions in place for the private sector to create good-paying jobs.
An optimistic Bethlenfalvy said he's "betting on the economy" of Ontario. The forecasts he's read show show robust economic and job growth for Ontario, alluding to 72,000 new jobs in Ontario last month during Stage 3 of opening.
When asked what regional considerations the province has made to rebuild Ontario's economy, Bethlenfalvy pointed to investments made in broadband – critical for rural and remote business – and funds earmarked for workforce retraining and reskilling.
"One of the challenges in the North is that they're finding it very tough to find people; the jobs are there but finding people with the right skills, attracting and retaining workers is a critical area."
He added Northern Ontario's resource economy figures prominently in an emerging sector of future manufacturing and job growth.
Bethlenfalvy said his government is investing in natural resources, "core to Ontario's economy," particularly as it pertains to the electric vehicle (EV) sector with substantial provincial investments in automakers, like Ford, to retain EV production capabilities here, and to build the critical minerals and the manufacturing supply chain that will feed battery manufacturing in the province.
"We have all of that in Ontario and the North is a big part of that."
Armine Yalnizyan, an economic policy advisor and an Atkinson Foundation Fellow on the Future of Workers, said an often overlooked part of the economy that needs more attention and government investment is the care economy.
Building the next generation of middle-class wage earners, she said, can come from occupations ranging from early childhood educators to personal care workers, much-needed but not always preferred occupations that pay little, but offer few rewards and benefits.
But the health care, education and social assistance sectors make up a combined 12 per cent of Ontario GDP and comprises 21 per cent of jobs.
Regions are competing for these workers, she said, and that's something an active government needs to address rather than allow the market to sort it out.
"If you want to build the next middle class in every region of the province you would make sure every job is a good job," Yalnizyan said. "We're not treating that sector as anything but a derivative."
Yalnizyan said the government could be doing more in committing itself to establishing a "Grade A care economy" in all regions of Ontario to lay the foundation of the "middle class of the future" and unlock more spending power to support small business.
"All of these things are economic drivers and they become anchor institutions," especially when it comes to caring for Ontarians, as we enter a period of our population aging over the next 25 to 30 years where more people will be exiting the labour force than entering it.
Brisebois encouraged the government to consider adopting vaccine passports as proof to admit people to attend large gatherings, such as theatres and indoor dining, where people stay for an extended period.
For Ontario to return as Canada's economic powerhouse, Brisebois said it must have well-paid workers and an economic environment that will attract foreign investment. Other regions of Canada are aggressively attracting foreign investment, which helps pay for our social safety.
She praised the government in its pre-pandemic work in eliminating excessive red tape for small and medium-sized businesses, but offered that the province should never lose sight of the massive debt, which makes the cost of doing business in Ontario higher.
Province Invests in Wellington County Businesses to Boost Local Economy – Government of Ontario News
Powell meets a changed economy: Fewer workers, higher prices – 95.7 News
WASHINGTON (AP) — Restaurant and hotel owners struggling to fill jobs. Supply-chain delays forcing up prices for small businesses. Unemployed Americans unable to find work even with job openings at a record high.
Those and other disruptions to the U.S. economy — consequences of the viral pandemic that erupted 18 months ago — appear likely to endure, a group of business owners and nonprofit executives told Federal Reserve Chair Jerome Powell on Friday.
The business challenges, described during a "Fed Listens" virtual roundtable, underscore the ways that the COVID-19 outbreak and its delta variant are continuing to transform the U.S. economy. Some participants in the event said their business plans were still evolving. Others complained of sluggish sales and fluctuating fortunes after the pandemic eased this summer and then intensified in the past two months.
"We are really living in unique times," Powell said at the end of the discussion. "I've never seen these kinds of supply-chain issues, never seen an economy that combines drastic labor shortages with lots of unemployed people. … So, it's a very fast changing economy. It's going to be quite different from the one (before)."
The Fed chair asked Cheetie Kumar, a restaurant owner in Raleigh, North Carolina, why she has had such trouble finding workers. Powell's question goes to the heart of the Fed's mandate of maximizing employment, because many people who were working before the pandemic lost jobs and are no longer looking for one. When — or whether — these people resume their job hunts will help determine when the Fed can conclude that the economy has achieved maximum employment.
Kumar told Powell that many of her former employees have decided to permanently leave the restaurant industry.
"I think a lot of people wanted to make life changes, and we lost a lot of people to different industries," she said. "I think half of our folks decided to go back to school."
Kumar said her restaurant now pays a minimum of $18 an hour, and she added that higher wages are likely a long-term change for the restaurant industry.
"We cannot get by and pay people $13 an hour and expect them to stay with us for years and years," Kumar said. "It's just not going to happen."
Loren Nalewanski, a vice president at Marriott Select Brands, said his company is losing housekeepers to other jobs that have recently raised pay. Even the recent cutoff of a $300-a-week federal unemployment supplement, he said, hasn't led to an increase in job applicants.
"People have left the industry and unfortunately they're finding other things to do," Nalewanski said. "Other industries that didn't pay as much perhaps … are (now) paying a lot more."
Christopher Rugaber, The Associated Press
Dialogue NB Seeks To Rebuild An Inclusive Economy Through Conversation – Huddle – Huddle Today
MONCTON – Dialogue NB CEO Nadine Duguay-Lemay says the business community has an integral place in a conversation about building a more equal and just New Brunswick.
That very conversation will take place on September 27 in Moncton with Dialogue Day 2021.
"When we talk about anti-racism, notions of equality, diversity, acceptance and inclusion and all those notions we celebrate, it's not something we can do on our own," said Duguay-Lemay.
"The business community actively needs to participate, if anything, because those topics concern them. That's why you see so many business support the event."
The volunteer-led non-profit organization plans to host an inclusive conversation on Monday at Moncton's Crowne Plaza and virtually, online.
Dedicated to building social cohesion in New Brunswick, the sold-out event will feature discussions about racial justice in the workplace, rethinking the economy as it recovers from the pandemic and how to be a better ally to Indigenous people.
The event, which has sold out of in-person seats, will feature Jeremy Dutcher, a Wolastoq singer, songwriter, composer, musicologist and activist from Tobique First Nation, as its keynote speaker.
The mandate of the discussions is to ensure everyone feels heard, valued and that they belong, making diversity an asset – something Duguay-Lemay considers imperative to a functional economy.
"What I've found is that people don't like to go into uncomfortable discussions. Some people want to embrace social cohesion but don't know where to start, or are afraid of saying the wrong thing. This is our expertise – we're good at the art of dialogue and multiple viewpoints at one table," she said.
"We need a lot of different voices and perspectives at the table to rethink the system for the wellbeing of all. These discussions shouldn't be happening in isolation."
Duguay-Lemay said New Brunswick faces many economic challenges, noting a diverse workforce will help recover from those challenges.
She stressed that the business community needs to work toward a goal of truth and reconciliation, and in a call with Huddle, rebutted the metaphor of everyone being on the same boat during the pandemic.
"I'd argue we're all facing the same storm, but not in the same boat. Some people are in yachts and some are in little boats about to capsize," she said.
Other voices are emerging – female and Indigenous, for example – looking to address poverty and wage inequality and unfairness, employment access, systemic racism and environmental degradation, noted Duguay-Lemay, adding that the province's 4,418 non-profits need more recognition as an economic partner.
"Inclusion is embedded in our DNA as Canadians. We're already a country and province that abides by those laws, so it's important to look at inclusion," she said.
The conversations will also focus on racial justice in the workplace, how the pandemic hurt Indigenous and black Canadian employment, versus non-minorities, access to employment – and the social barriers that exist for racialized workers.
"I invite all organizations, employers, public and non-profits to look at their practices in place and ask if they walk the talk for truth and reconciliation. We're all treaty people – how do we uphold this?" said Duguay-Lemay.
"We want to at least demonstrate to Indigenous people in New Brunswick that we hear their plight and are serious about truth and reconciliation."
Greater social cohesion is the best step forward, Duguay-Lemay noted, adding that real dialogue can build an economy that works for everyone.
She said matters of racial justice in the workplace – and specific matters, such as owners objecting to the declaration of September 30 as a statutory holiday, contending that they can't afford it – will be among the economic issues for which solutions will be sought.
The conversation will also focus on how the province's recovery from the pandemic has exposed inequalities in the economy.
Duguay-Lemay stressed the need to learn from the way the pandemic exposed inequalities, and rethink a system that works for everyone.
"We need to think differently and it really shouldn't be based on the interests of the privileged," said Duguay-Lemay.
"As employers are looking to attract and retain talent, we hear about skill shortages all the time. This becomes a matter of attracting talent, whether from newcomers or tapping into Indigenous communities, how can we make our workplaces more equitable and inclusive?
The event will feature an "eclectic" round table of specialists, artists, activists and experts from numerous sectors, and identities in New Brunswick, with opportunities for networking, inspiration for change with concrete examples and skills to help become a social leader.