Opinion: Tokenization, not crypto, is the future for Canada's digital economy – The Globe and Mail
Mark Wiseman is a Canadian investment manager and business executive serving as a senior adviser to Lazard Ltd., Boston Consulting Group and Hillhouse Capital, and the chair of Alberta Investment Management Corp.
The dual threats of inflation and further financial downturns are real and require immediate action from policy makers – and they arise at a time when a litany of disruptive global events have darkened the economic outlook.
In order to be effective, both monetary and fiscal policy must be surgical, centralized, based on data and implemented with accountability. We must also be cautious when the likes of Conservative leadership candidate Pierre Poilievre advocate to "opt out" of inflation and create economic value with bitcoin or other cryptocurrencies. The political appeal of such voices ignores both economic reality and the larger opportunity in this digital space: tokenization.
Having been an investor for more than two decades, including many years spent managing the pension investments of millions of Canadians, I care about the principle of intrinsic value: pricing assets based on their underlying attributes and, in turn, generating a reasonable risk-adjusted return from those assets.
Unlike traditional investment alternatives, cryptocurrencies have been – and are – extremely volatile, with their value tied to speculative activity as opposed to intrinsic worth.
While one can envision how central-bank digital currencies or stablecoins could change our financial system and create significant efficiency value down the road, the real benefit that exists today is in the blockchain and distributed-ledger technology behind cryptocurrencies.
Tokenization is a tool created by such technology and has the potential to immediately create and redistribute value for everyday Canadians. It allows owners of assets with intrinsic value – ranging from real estate, to securities, to commodities, to fine art (or the digital equivalent) – to tokenize their assets into a form that is usable on a blockchain application. In practical terms, it enables asset owners to sell fractional ownership of their asset akin to a publicly traded company issuing equity, but in a much more accessible way.
Tokenization leverages smart contract functionality (the same technology that supports many cryptocurrencies) that has the potential to unlock immense value and liquidity for many investors, big and small. This is the aspect of the blockchain and distributed ledgers that our political leaders and regulators should be focused on.
The tool is incredibly attractive because it can provide investors with easier ways to purchase, hold and trade assets that have real underlying value, including digital assets such as the NBA's incredibly successful TopShot – a platform that allows fans to trade collectible NFTs of past plays (think of them as digital trading cards).
Cryptocurrencies, which have no clear intrinsic value, are an impressive demonstration of the power of blockchain. But like the early BlackBerry products, it turns out that the software that underlies many cryptocurrencies, such as bitcoin, is far more valuable than the initial application.
Tokenizing and selling part ownership of one's assets can improve liquidity and increase the transparency of the value of their assets, allowing them to borrow against them more easily. Valuing an artwork is notoriously difficult, but if a sculpture is tokenized and a liquid market in those tokens develops, price discovery for the object as a whole becomes far easier. After the tokenization of a skyscraper, a token holder would be able to secure financing against their tokenized portion of the building, as opposed to having to mortgage the entire structure to gain funding.
Were Canada to become a leader in tokenization, retail investors would be able to access assets beyond the public equities and bonds to which they are now mostly limited. Institutional investors – many of whom have already begun to significantly increase their investments in private companies, real estate, infrastructure and other alternative investments – are desperate to find havens for their capital, particularly given the recent fluctuations in equity markets.
Tokenization would allow them to invest in assets that would otherwise be unavailable, creating potential value for both buyers and sellers. With fewer barriers to selling fractional ownership of large infrastructure projects, this class of investor can drastically expand the type of large projects into which they can invest.
Undoubtedly, regulation will be an important consideration. Publicly traded companies have a significant amount of disclosure regulations they must adhere to, which may cause many asset owners to shy away from listing their assets on public exchanges. Regulation will have to ensure adequate information is available about the underlying asset, so that investors purchasing tokens can understand what they're buying, without being overly burdensome to the point that it dissuades asset owners from participating.
If we want to lead as a country in the blockchain and distributed-ledger technology sector, it is tokenization toward which we should be focusing our efforts – not on the misguided idea that bitcoin can solve the inflationary pressures brought about by an excess of demand over supply in the economy.
In fact, the support for cryptocurrencies by such voices as Mr. Poilievre, driven by criticism of our central bank, shows exactly why we need such independent institutions. Politicians are kept at arm's length from them for good reason – just look at what happened to the Turkish economy when President Recep Tayyip Erdogan ignored and eroded the authority of the country's central bank in favour of a misguided, politicized monetary strategy.
Instead of political theatre on the steps of a venerable institution, Mr. Poilievre and other cryptocurrency supporters ought to be more responsible and advocate to make Canada the leader in tokenization. That requires investing in the necessary training, technology and governance structures for this revolutionary technology, and building a system of laws and regulations to support it.
Your time is valuable. Have the Top Business Headlines newsletter conveniently delivered to your inbox in the morning or evening. Sign up today.
Freaking out about the economy? Let's talk. – The Washington Post
Businesses and consumers are increasingly worried the U.S. economy will tip into a recession. There are already growing signs that Americans are starting to spend less on dining out, vacation plans and even such routine services as manicures and haircuts. Today on "Post Reports," we take some of your questions about the economy, and get answers from economics correspondent Abha Bhattarai, personal finance columnist Michelle Singletary and reporter Rachel Siegel, who covers the Federal Reserve.
Household differences and why they matter – Bank of Canada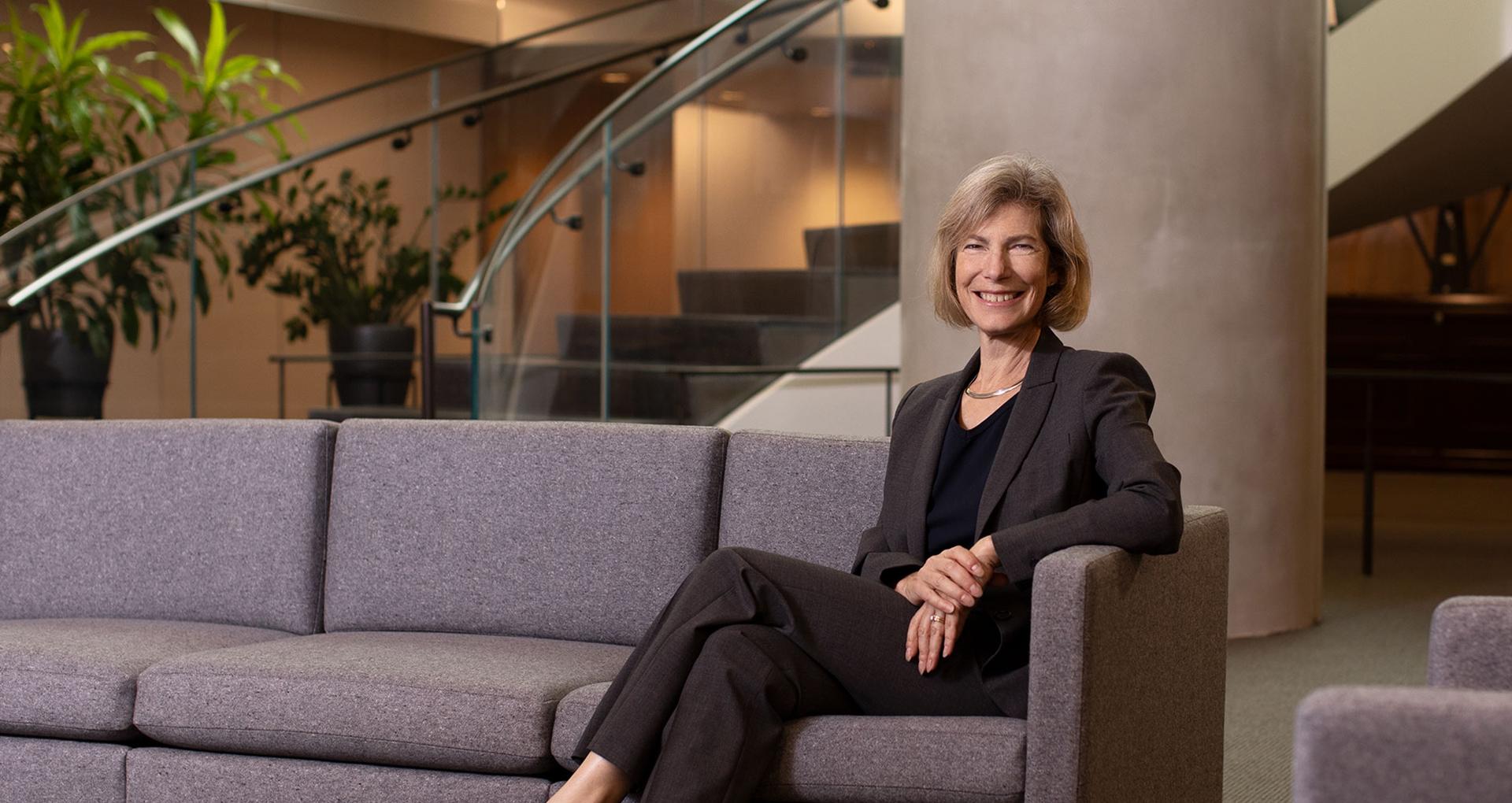 The COVID‑19 pandemic is a good example of a downturn that affected Canadians in different ways.
Most people who could work from home during the pandemic kept their jobs and experienced little or no change to their income. At the same time, public health measures to contain the spread of the virus hit some services—such as restaurants, accommodation, travel and entertainment—particularly hard. Many people working in these sectors lost their regular source of income. Low-wage workers, especially women and young people, felt this impact more.
The unusual policy supports that the federal government put in place during the pandemic also had uneven effects. Some people received enough financial support to make up for their lost wages. Others, however, did not. Similarly, while some households with fewer opportunities to spend were able to reduce their debt, others took on more debt.
By early 2022, most of the pandemic's uneven impacts on employment were reversed. As well, households across income groups were, on average, in healthier financial positions than they were before the pandemic.
Argentina has new economy minister after abrupt resignation – Financial Post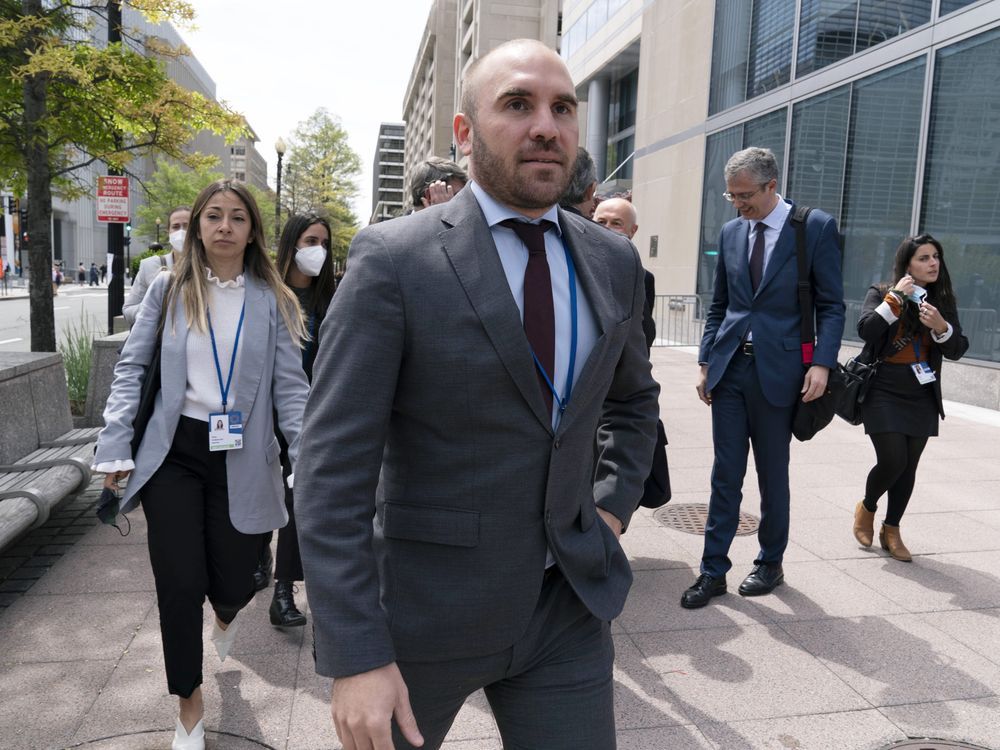 Article content
BUENOS AIRES (AP) — Argentina got a new economy minister late Sunday, a day after the abrupt resignation of her predecessor shook the governing coalition at a time it was already facinga crisis of unity.
Article content
Gabriela Cerruti, the presidency's spokesperson, wrote on Twitter late Sunday that Silvina Batakis will now head the Economy Ministry, replacing Martin Guzman.
The pick could be crucial for the administration of President Alberto Fernandez as it faces sharp internal divisions while Argentina is undergoing economic turmoil.
Batakis will be responsible for managing an economy burdened with inflation running at an annual rate above 60% and will play a key role in determining the future of the country's recent deal with the International Monetary Fund to restructure $44 billion in debt. Many left-leaning members of the governing coalition oppose the IMF agreement.
Batakis was the economy minister of Buenos Aires province, the country's most populous district, from 2011 to 2015 under then-Gov. Daniel Scioli, who was recently named the federal production minister.
Article content
Guzman quit unexpectedly Saturday, posting his seven-page resignation letter on Twitter, and apponting a successor before the markets opened Monday was seen as particularly important to avoid a further slide by Argentina's peso, which recently hit an all-time low against the dollar.
The economy also has been disrupted by trucker strikes over shortage of diesel.
Guzman was largely unknown when he became minister and was seen as a moderate in the governing coalition, which includes more left-leaning elements allied with Vice President Cristina Fernandez, a former president who still has a strong base of support.
Batakis, on the other hand, has a long history of public service and is seen as close to the vice president and her allies.
The vice president, who is not related to the president, has recently taken to publicly criticizing the administration's economic policies in high-profile speeches that have put a spotlight on the rifts within the governing coalition.
Guzman's resignation letter, which was released as the vice president was giving a speech in which she again criticized economic policy, suggested he stepped down at least in part due to a lack of political support.
.