Opinion: What the American media got wrong: their own country – The Globe and Mail
Of course a U.S. presidential election held in 2020 would turn out to be a mess. Everything 2020 has touched has pretty much been a disaster.
That U.S. President Donald Trump would attempt to delegitimize the results if he found himself in trouble by the end of election night may have been one of the few things the media predicted correctly about this election. No surprise there: Mr. Trump had been making unsubstantiated claims of widespread voter fraud for months. With ballot totals being challenged by the President's campaign, it could be weeks before we have an official outcome – although things do look good for Joe Biden and the Democrats.
The story of the election, it seems, is the degree to which the pollsters, many of whom were pointing toward a Democratic landslide, got it so wrong. It was 2016 all over again – but worse. The media have also come in for their share of condemnation for the extent to which they misunderstood or underestimated the level of support Mr. Trump continued to enjoy across the country.
I'm not going to defend the pollsters or the media here. If U.S. commentators conveyed the impression that Mr. Biden appeared destined for a pretty easy night, it was based largely on those same polls that got it so wrong. But it also rested, I think, on the false assumption that a majority of fair-minded Americans would never mark their ballots for someone who had demonstrated such open contempt and malice for the norms of the presidency.
In the end, it will likely be that a majority of Americans did, in fact, vote in favour of the return of decency and honour to the White House. Still, more people than ever voted for someone routinely depicted as evil incarnate, a person considered a serial liar and flighty demagogue who delighted in fomenting hate and sowing division.
The media certainly did nothing wrong in cataloguing Mr. Trump's various untruths and misdeeds. They weren't wrong to investigate his tax returns or his proclivity for extending a warm hand to dictators while often treating long-time allies with disdain. Nor were the media off-beam for chronicling his disastrous handling of the pandemic. What they failed to recognize, however, was that almost half the country would be prepared to endorse Mr. Trump's decision to put the health of the economy ahead of the health of individual citizens.
There is a temptation, even a tendency, among cultural elites, which would include columnists with The New York Times and other news organizations, to caricature Trump supporters as flag-waving rubes. But the populist coalition he built in 2016 – and continued to build while in office – was always much, much broader than that. And this group holds a starkly different view of America and its future than probably half of their fellow citizens.
One of the more popular refrains on social media whenever Mr. Trump would do something particularly egregious was "This is not who we are." No one wanted to even consider the notion that, in fact, that's exactly who America is. Or at least a broad swath of it. This election has laid bare America's white identity politics and what they have done to the conservative movement in the country.
It turns out there are many white Americans who yearn for a version of their country that existed many, many years ago. And any huckster selling them on that dream will be given much leeway and forgiven a million sins. Mr. Trump tapped into that zeitgeist four years ago and was still exploiting that phenomenon in this election. ("I am happy to inform all of the people living their suburban lifestyle dream that you will no longer be bothered … by having low-income housing built in your neighborhood," the President tweeted during the campaign.)
That doesn't sum up precisely what happened this week. There are perfectly normal, upstanding American citizens who also voted for Mr. Trump because they place a priority on the economy – and the health of their 401(k) retirement plans – above all else. Many believed Mr. Trump was better for jobs and investment than Mr. Biden. The factors underlying the overall results of this election are many and complex and, from where I sit, also pretty disturbing.
Hopefully, if Mr. Biden is declared the victor and is sworn into office, the U.S. media will get a respite from the firehose-gushing velocity of the news cycle that has existed since 2016. Maybe then they can devote more time to better understanding their own country.
What this election showed above all else is that the U.S. is not the place many thought it was. Maybe this is the year America finally comes face to face with itself.
Keep your Opinions sharp and informed. Get the Opinion newsletter. Sign up today.
Julie Courtemanche gets a bigger gig at V7 Media – Media In Canada
Julie Courtemanche gets a bigger gig at V7 Media
The new position supports CEO Joseph Leon's strategic objectives, including M&A opportunities.
<!–
–>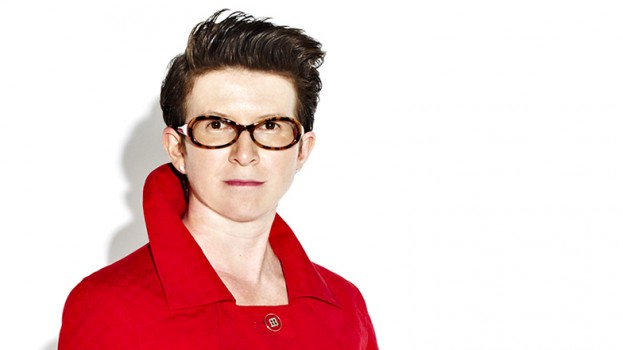 The new position supports CEO Joseph Leon's strategic objectives, including M&A opportunities.
Session 1 of Media and Journalism track of 3rd Virtual Global WHO Infodemic Conference – World Health Organization
World Health Organization (WHO) and BBC Media Action and Internews,are pleased to invite you to participate in the media and journalism track of the 3rd Virtual Global WHO Infodemic Conference entitled "Whole-of-Society
Challenges and Solutions to Respond to Infodemics." The WHO defines an Infodemic as "an overabundance of information – some accurate and some not – occurring during an epidemic, making it hard for people to find trustworthy
sources and reliable guidance when it is most needed.
The objective of the conference is to bring together all segments of society to find a truly multi-sectorial approach to managing Infodemics. Your media and journalism experience is needed to help 'repair' and 'prepare' the
media's response to the Infodemic. No matter your role in the media industry, your opinion can help shape the future of journalism during the next pandemic.
Session descriptions
Topic: The Challenge: Infodemics & the Media – learning from the past
Date: 2 December 2020 14:00 – 16:00 CET
Your participation in this session will help identify challenges and lessons learned
from the 2020 Infodemic.

Part 1 (14:00 – 15:00 CET) is a roundtable discussion between global leaders in media and journalism.
Hussein Al Sharif, Maharat Foundation (Lebanon)
Imogen Foulkes, Geneva Correspondent, BBC (Switzerland)
Asha Mwilu, Founder and editor at large at Debunk Media (Kenya)
Palagummi Sainath, People's Archive of Rural India (India)
Moderator: Ida Jooste, Internews
Part 2 (15:00 – 16:00 CET) will include invitation only "Repair Cafe" breakout sessions. Participants (you) will be randomly chosen to participate through separate calendar invites.
Cavani apologizes for social media post, says opposes racism – Yahoo Canada Sports
The Canadian Press
Veteran defender David Edgar, who became a Newcastle United favourite with a highlight-reel goal as a teenager and went on to captain Canada, has announced his retirement effective the end of the year.The 33-year-old from Kitchener, Ont., is currently with Canadian Premier League champion Forge FC in the Dominican Republic for Tuesday's Scotiabank CONCACAF League quarterfinal against Haiti's Arcahaie FC in Santo Domingo.A Forge win Tuesday would mark Edgar's swansong. Should the team lose, he could play in one final game — a play-in match later in December to gain entry into the 2021 CONCACAF Champions League.The six-foot-three centre back won 42 caps for Canada, making his senior debut in February 2011 against Greece, and captained his county five times. His last appearance was in a friendly against New Zealand in Spain in March 2018.At the club level, Edgar left Canada at 14 to join Newcastle's academy. The seventh Canadian to feature in the Premier League, he made his debut in England's top tier on Dec. 26, 2006, against Bolton. He turned heads for the senior side at the age of 19 with a long-range rocket in a 2-2 tie with Manchester United on Jan. 1, 2007.Edgar went on to make more than 100 appearances for Burnley, also playing for Birmingham City in England with loan spells at Swansea, Huddersfield Town and Sheffield United. He returned to North America in 2016 to play for the Vancouver Whitecaps, Nashville SC and Ottawa Fury.While with the Whitecaps, he underwent surgery In January 2017 to repair the posterior cruciate and medial collateral ligaments as well as the meniscus in his right knee after being hit by a car on holiday in Scottsdale, Ariz., in December 2016. After a short stint with England's Hartlepool, he signed on with Forge in August 2019, helping the Hamilton side to back-to-back CPL titles.Canada coach John Herdman, who worked with Edgar in his first camp in charge of the, Canadian men, called Edgar "a real leader of men.""What stood out was his selflessness and willingness to support those young players coming through the system, but at the same time to give everything he had on and off the field to be ready to compete for his country," he added.Costa Smyrniotis, Forge's director of football, called Edgar "a true professional who has brought valuable leadership qualities to our young group at the club.""He has played an important role in our continued success here in Hamilton and will forever be part of the Forge FC family," he added in a statement.Edgar has made 26 appearances (23 starts) with Forge, including 21 in CPL play and five CONCACAF League matches. Edgar represented Canada in three FIFA World Cup qualifying cycles and two CONCACAF Gold Cups as well as CONCACAF Nations League qualifying. He was third in voting as a nominee for the Canadian Player of the Year Award in 2014.He scored international goals against Cuba, Jamaica, Uzbekistan and El Salvador, adding three assists in Canadian colours.At the international youth level, Edgar was a Canadian U-20 Player of the Year Award winner in 2006. Edgar was 15 when he made his debut in the Canadian youth program with coach Ray Clark and was the first Canadian selected to three FIFA U-20 World Cups, starting with UAE 2003 when Canada reached the quarterfinals.On his 19th birthday — May 19, 2006 — he scored the opening goal in a 2-1 win over Brazil in Edmonton, Canada's first victory at the men's youth level against the South American powerhouse.Edgar is currently enrolled in the National Teams Education Program, which supports the coach education of its current and former national team players.—Follow @NeilMDavidson on Twitter This report by The Canadian Press was first published Nov. 30, 2020Neil Davidson, The Canadian Press