Oracle said to beat Microsoft in deal for TikTok's US operations – BNN
Oracle Corp. edged out rival Microsoft Corp. in negotiations for the U.S. operations of TikTok, people familiar with the talks said, as the Chinese-owned music-video app attempts to avoid getting shut down in a clash between the world's two superpowers.
A deal between TikTok owner ByteDance Ltd. and Oracle will look more like a corporate restructuring than the outright sale Microsoft had proposed, though it is likely to include a stake in a newly configured American business, said one of the people, who asked not to be identified because the information isn't public.
The terms being discussed with Oracle are still evolving, one of the people said. One of the options being explored is that Oracle could take a stake in a newly formed U.S. business while serving as TikTok's U.S. technology partner and housing the video app's data in Oracle's cloud servers. Early offers from both parties valued the U.S. business at about $25 billion, but that was before Chinese officials weighed in with new rules imposing limits on technology exports, said people with knowledge of the matter.
Oracle shares gained 6.5 per cent at 10:29 a.m. in New York Monday.
The sale of TikTok — forced by a Trump administration ban on grounds of national security — is one of the issues at the heart of the fraying Washington-Beijing relationship. Any deal still requires signoffs from both sides. Early on in the discussions, U.S. President Donald Trump had voiced support for a bid from Oracle, calling it a "great company" and co-founder Larry Ellison "a great guy." Ellison is also one of the few Silicon Valley moguls to openly support Trump.
Microsoft, which was working with Walmart Inc., had been seen as the likely winner but talks cooled in recent days, one person said. Microsoft wasn't asked to make revisions to its initial offer in the face of recent signs of opposition to a deal from Chinese government officials, the person added.
U.S. Treasury Secretary Steven Mnuchin confirmed on Monday that the administration got a proposal over the weekend from TikTok that includes Oracle as the app's "trusted technology partner." He said he'll be reviewing the proposal this week and making a recommendation to Trump, reiterating that a deadline to make a deal remains Sept. 20. In a statement, Oracle confirmed "it is part of the proposal submitted by ByteDance to the Treasury Department over the weekend."
"We need to make sure that the code is, one, secure, Americans' data is secure, phones are secure, and we'll be looking to have discussions with Oracle over the next few days with our technical team," Mnuchin told CNBC, adding that he had a lot of confidence in both Microsoft and Oracle. The Oracle proposal contains a commitment to make TikTok global a U.S. Headquartered company with 20,000 new jobs, Mnuchin said.
Couching the deal as a corporate overhaul could help win approval in Beijing. It could allay fears about TikTok's cache of sensitive U.S. data while addressing Chinese concerns over the export of key artificial-intelligence technology, said Yik Chan Chin, who researches global media and communications policy at the Xi'an Jiaotong-Liverpool University in Suzhou.
"If you say this is a hostile takeover, that may not be nice for both parties," she said. "But if you frame it as like a restructuring or spinoff," that's more acceptable to the two governments.
China's government on Monday declined to comment on the prospect of a ByteDance-Oracle tie-up.
"China has talked about its position on TikTok many times. The U.S. is now encircling TikTok. This is a typical coerced transaction by the government," Foreign Ministry spokesman Wang Wenbin said at a briefing in Beijing.
ByteDance intends to bring a proposal to the White House ahead of a mid-September deadline imposed by Trump, a person with knowledge of the matter said. The progress in the talks with Oracle ignited celebrations among TikTok's mostly young devotees.
"TikTok sold, you guys, that means we're not going anywhere," declared @ElianaGhen, who has 2.4 million followers, in a video touting the Oracle deal. "Best birthday gift ever, TikTok is here to stay!" said @mrsscott_teaches, who has 22,000 followers.
The app, which lets people record and edit short video clips ranging from lighthearted lip-syncs to more serious political statements, gained popularity during the global pandemic that's kept many people cooped up indoors. TikTok's loyal following of more than 100 million in the U.S. helps explain the strong interest among early suitors, from Microsoft to private equity giants such as Sequoia and General Atlantic.
Walmart remains interested in making a TikTok investment alongside a consortium of investors led by Oracle. A spokesperson for the retailer said Sunday it "continues discussions with ByteDance leadership and other interested parties. We know that any approved deal must satisfy all regulatory and national security concerns."
Talk of a corporate restructuring harks back to ByteDance's original intentions earlier in the summer to sell a partial stake in TikTok's operations, or restructure the company with a global headquarters and board of directors outside of China. Those aspirations were complicated by Trump's threats to ban the app and subsequent executive orders, which prohibit U.S. people and businesses from doing business with TikTok.
If the Chinese company is able to get a deal through the White House that doesn't involve an outright, forced sale, it would be a major feat for ByteDance founder Zhang Yiming, who has been reluctant to hand over such a prized asset. Yet critics were still questioning how a technology partnership with Oracle, rather than an outright sale, would assuage the White House's national security concerns.
"A deal where Oracle takes over hosting without source code and significant operational changes would not address any of the legitimate concerns about TikTok, and the White House accepting such a deal would demonstrate that this exercise was pure grift," Alex Stamos, former chief security officer at Facebook, said in a post on Twitter.
Beijing's stance is another big question mark. Shortly after bids from Microsoft and Oracle were submitted, the Chinese government announced its right to be closely involved in approval of any deal as well as its opposition to exporting key algorithms, such as a recommendation engine that underpins TikTok. ByteDance appeared eager for a more limited sort of agreement than Microsoft wanted, where it would retain more control, one of the people familiar with the negotiations said.
Some U.S. officials would prefer shutting down TikTok's U.S. operations if a sale doesn't meet their demands for putting the business and related data into American hands.
"ByteDance let us know today they would not be selling TikTok's U.S. operations to Microsoft," Redmond, Washington-based Microsoft said in a statement on Sunday. "We are confident our proposal would have been good for TikTok's users, while protecting national security interests."
Microsoft representatives declined to comment beyond the statement. Representatives for TikTok declined to comment. The White House also didn't respond to a request for comment.
Microsoft was the early front-runner for the acquisition, having started talks with ByteDance weeks before Trump's executive orders and believing it had the preliminary framework of a deal the U.S. government could back.
Read more: Oracle's Improbable TikTok Talks Have a Simple Explanation: Data
Then Oracle, a company with a closer relationship to the U.S. president, emerged as a bidder with the backing of Sequoia Capital, a key ByteDance shareholder.
For the corporate software giant, TikTok is a less obvious fit, but may make sense in light of the company's desire to build up its cloud-computing and consumer-data businesses. Oracle creates profiles of ordinary people and sells them to companies looking to reach specific audiences. TikTok currently stores massive amounts of data and is a large customer of cloud services run by Amazon Web Services and Alphabet Inc.'s Google.
"Oracle's potential win in the TikTok saga could provide a minor boost to its cloud infrastructure services, as the software company looks to become a credible player in a market dominated by Amazon and Microsoft. However, Oracle has a long way to go before it becomes even a top-five player in the space, given its late entry."
Anurag Rana, senior tech analyst, Bloomberg Intelligence.
Oracle has nurtured a relationship with Trump since before his administration began. In 2016, Chief Executive Officer Safra Catz served on the president's transition team, and two years later, dined with him at the White House, where she complained about a government contract she deemed unfair, Bloomberg reported.
Vice President Mike Pence visited Oracle's headquarters in Redwood City, California. Catz has contributed more than $125,000 this year to support Trump's re-election, according to Federal Election Commission data. And Ellison let Trump use one of his California estates to hold a fund-raiser in February.
In recent weeks, the U.S. president had publicly endorsed the Oracle bid and called Ellison a "tremendous guy." Trump economic adviser Peter Navarro, who earlier came out against a potential sale to Microsoft and had at one time advocated banning TikTok completely, echoed that endorsement during an August appearance on Fox News.
"If you look at Microsoft versus Oracle, the one thing that separates the two companies with respect to national security is that Microsoft has a large footprint in China," Navarro said. "Oracle on the other hand has a strong reputation of really putting a great firewall between its operations and China and that's an important thing."
–With assistance from Jennifer Jacobs, Pavel Alpeyev, Justin Sink, Kurt Wagner, Katie Roof, Matthew Boyle, Nico Grant and Colum Murphy.
Goldman Sachs Agrees To Largest Penalty Ever Of $2.9 Billion In 1MDB Scandal – NDTV
New York:
Global financial titan Goldman Sachs agreed to pay $2.9 billion in penalties to settle criminal charges in the 1MDB Malaysian bribery scandal, the largest US fine ever in a corruption case, the Justice Department announced Thursday.
Acting US Assistant Attorney General Brian C. Rabbitt said Goldman "accepted responsibility" in the case that involved $1.6 billion in bribes, the largest ever recorded, and massive gains laundered through the US financial system.
Goldman Sachs helped raise $6.5 billion for the Malaysian government's sovereign wealth fund. The US Justice Department has said more than $4.5 billion was stolen from 1MDB by high-level officials at the fund and their associates between 2009 and 2015.
The investment fund "was looted by corrupt officials and their co-conspirators, including senior Goldman bankers" turning it "into a piggy bank for corrupt public officials and their cronies," Rabbitt said at a press briefing.
In a first for Goldman Sachs, the company's Malaysian unit pleaded guilty in a US court Thursday for violations of American bribery law as part of a deal to end the criminal probe in the sweeping case that involved authorities in nine countries.
The guilty plea could curtail activities of Goldman Sachs Malaysia but allows the parent company to avoid admitting wrongdoing in court — which would have damaged its ability to do business.
"Meaningful consequences"
The parent company pleaded not guilty in US court and agreed to "deferred prosecution" for three-and-a-half years, during which time the firm will face increased monitoring by regulators.
But Rabbitt stressed that despite the deal, the company has been charged in the bribery scandal, "so there has been a significant amount of criminal liability" for Goldman and "imposes meaningful consequences" in the cases.
The Justice Department has charged three individuals in the case including two former Goldman executives. Tim Leissner, the former Southeast Asia Chairman, has pleaded guilty, while Ng Chong Hwa, also known as "Roger Ng," former head of investment banking for GS Malaysia, is awaiting trial, and Low Taek Jho remains a fugitive.
"Goldman admitted today that, in order to effectuate the scheme, Leissner, Ng, Employee 1, and others conspired with Low Taek Jho" to pay the bribes and ignored red flags, the statement said.
In another stunning turn, the company said it will demand repayment of $174 million in salary and bonuses paid to current and former executives including Chief Executive David Solomon and his predecessor Lloyd Blankfein.
These so-called clawbacks are almost unheard of in corporate cases.
Solomon said in a statement "it is abundantly clear that certain former employees broke the law, lied to our colleagues and circumvented firm controls," adding, "we recognize that we did not adequately address red flags."
Included in the total penalty amount, Goldman will pay a $400 fine to the SEC and repay $600 million in earnings, and pay a $154 million fine to the Federal Reserve, which also will require the company to improve its risk management and internal oversight.
The Malaysian government dropped the charges against Goldman in July after reaching a $3.9 billion settlement with the financial giant.
The firm, which posted profits of $3.5 billion in the latest quarter, had set aside more than $3.1 billion as of September 30 "for litigation and regulatory proceedings."
Goldman shares closed US trading 1.2 percent higher after settling the uncertainty.
(Except for the headline, this story has not been edited by NDTV staff and is published from a syndicated feed.)
Moderna gets 30000 patients for final stage of vaccine trial – BNN
Moderna Inc. has completed enrollment of its 30,000 participants in its final-stage COVID-19 trial, while more than 25,000 volunteers have received their second shot.
The announcement on Thursday is another indication that vaccine trials are moving into their home stretch. Moderna has said it could get an initial readout on whether the vaccine works by late November. The drugmaker is only slightly behind Pfizer Inc., which is working with German biotech BioNTech SE and expects results from its 44,000-person trial as soon as the end of this month.
Moderna shares rose as much as 4.4 per cent on Thursday morning in New York. This year, the stock has more than tripled in value.
Moderna had slowed trial enrollment in September in order to recruit more minorities, a key goal of U.S. health officials. Overall, 37 per cent of volunteers in the trial come from communities of color, the company said. Also, 42 per cent of are at high risk of developing severe cases of Covid-19, either because they are 65 or older or have pre-existing conditions.
Both Moderna and Pfizer say they won't submit for an emergency-use authorization until they have collected two months of safety data on the participants. That means that even if Pfizer gets positive initial results this month, it won't submit for an emergency authorization until after it gets the safety results in the third week of November.
Exxon Expected To Announce North America Redundancies Soon – OilPrice.com
By Julianne Geiger – Oct 21, 2020, 5:30 PM CDT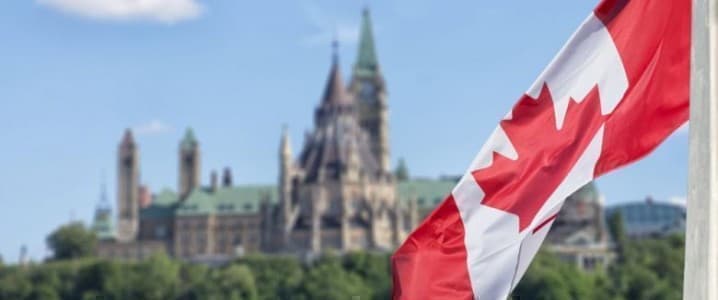 Most of Western Canada's oil production has been restored, according to the Canada Energy Regulator, but U.S. oil producers haven't had as much luck.
Both countries had to curtail oil production in May due to low oil prices amid the coronavirus pandemic and the oil price war waged by Saudi Arabia and Russia.
The Canada Energy Regulator (CER) now says that about 700,000 barrels of oil production per day has been brought back online after it was forced to cut nearly 1 million barrels per day back in May. The total curtailments as of October now stand at 270,000 bpd.
Last year, Western Canada produced an average of 4.4 million barrels per day.
The oil production rebound tracks oil prices. Western Canadian Select prices were trading around $14 per barrel at the beginning of May but have since more than doubled to $32 per barrel.
Elsewhere in the world, oil production is not rebounding at the same rate. In the United States, oil production fell to 11.5 million bpd in mid-May, down from 13.1 million bpd in March prior to the pandemic and oil price war that tanked prices. U.S. oil production has not yet rebounded, however, and the latest data for the week ending October 16 pegs U.S. oil production at an average of 9.9 million bpd.
In the beginning of May, WTI traded around $22 per barrel. Today, prices have recovered to about $40 per barrel. Still, production is stubbornly low.
There is hope on the horizon, however. Baker Hughes has shown for the last several weeks an increase in the number of new drilling rigs in the United States. The number of rigs actively drilling new wells in the United States rose from 179 in mid-September to 205 in mid-October. That's the largest four-week increase since the rigs began to drop off.
This rig count movement is a good indication that an increase in production in the United States is in our future.
By Julianne Geiger for Oilprice.com
More Top Reads From Oilprice.com:
Julianne Geiger
Julianne Geiger is a veteran editor, writer and researcher for Oilprice.com, and a member of the Creative Professionals Networking Group.