Ozy Media got $5.7 million in relief loans to help pay employees, but ex-staffers say they didn't see any of it – CNBC
Carlos Watson records a TV debate for Take On America With OZY at The Bently Reserve on October 29, 2018 in San Francisco, California.
Kimberly White | Getty Images
Several former employees of Ozy Media say there is no evidence that the millions of dollars the company received through a federal Covid relief program to protect paychecks ever went to save jobs or boost pay.
Ozy, which has come under scrutiny after numerous reports detailing questionable business tactics, applied for two loans through a program called the Paycheck Protection Program, or PPP, according to the Small Business Administration's website.
Ozy's first loan, for $3.75 million, was approved in April 2020, a month after the U.S. government passed a $2 trillion coronavirus relief bill. The company was approved for another $2 million in February 2021.
It is unclear how Ozy used the PPP funds. Ozy Media's co-founder and CEO, Carlos Watson, did not return multiple emails with specific questions about how the company used the money or who decided how the money would be used. Nor did he answer a question about why Ozy applied for the second loan. The company claimed it had $50 million in revenue in 2020. It laid off several staffers and cut salaries earlier that year.
Ozy announced it was shutting its doors last week after a series of reports cast doubt on the company's business practices. The New York Times detailed an event from February — the same month Ozy received its second PPP loan — where co-founder and Chief Operating Officer Samir Rao impersonated a YouTube executive on a conference call with Goldman Sachs in hopes of securing a $40 million investment.
During an interview on the syndicated radio program "The Breakfast Club" on Tuesday, Watson said he has asked Rao to step down, despite claiming the incident stemmed from a "mental health issue."
While it wasn't uncommon for media companies to participate in the PPP, Ozy specifically earmarked its loans for payroll. Full-time employees who worked for Ozy told CNBC that they had no idea where the money went and that it didn't go to restoring their salaries after they took pay cuts.
"No one to my knowledge, and I'm talking to at least 10 people. No one had anything returned to them by way of salary post them receiving these PPP loans," according to a former employee who left Ozy earlier this year.
"I must've followed up with Samir [Rao] four to six times," said another with respect to reinstating salary. "It was disheartening. You work so hard and give your life to this company, to be dismissed and disrespected."
The former Ozy employees who talked to CNBC worked in various departments across the company. They spoke on the condition of anonymity to discuss private matters and in order to avoid retribution.
Watson told Axios in January 2021 — one month before taking the second PPP loan — that his company was profitable for the first time in 2020 after taking in $50 million in revenue. The Times first reported Ozy has inflated its traffic numbers and has a history of overstating its success. Watson told CNBC earlier this week that Ozy overmarketed itself about 20% of the time.
"That's on me, and I own that," Watson said Monday.
Axios first reported Ozy laid off around 20% of its staff in early 2020. The news outlet also reported Ozy implemented pay cuts of around 19%. CNBC has since learned some employees took even bigger reductions, including one person whose salary was cut by 35%, according to two people familiar with the matter.
Watson announced Monday that Ozy was planning to keep its doors open, just days after he told employees the company would close. Also on Monday, LifeLine Legacy Holdings, which claims to have invested $2 million in Ozy Media, filed a lawsuit against the company, alleging "fraudulent, deceptive and illegal conduct."
Fortune reported Wednesday that Watson has reached out to employees asking them to return to Ozy.
PPP loan status
PPP, initiated under then-President Donald Trump's administration, generated nearly $800 billion in forgivable loans for small businesses that were struggling as the coronavirus pandemic raged.
The SBA website says Ozy's PPP loans, which were officially distributed by the Silicon Valley Bank, are ongoing and each has "not yet been fully repaid or forgiven." For its first loan, Ozy identified its industry as "custom computer programming services," according to the SBA site. For the second loan, Ozy's industry is described as "internet publishing and broadcasting and web search portals."
Ozy claimed that the vast majority of the loan money would be used for payroll, and that the money helped the company retain 143 jobs, according to the February 2021 loan document. Watson said in Tuesday's interview with "The Breakfast Club" that Ozy had "75-plus" full-time employees before Friday's shutdown.
Watson also said in that interview he hasn't taken a salary since the start of the pandemic in order to keep more people at his company employed.
Representatives for Ozy and Watson did not return requests for comment. Representatives for the Silicon Valley Bank referred questions about the loans to Ozy and declined to comment further. National Public Radio's David Folkenflik tweeted Wednesday that Watson's new spokesman, Phil Singer, had quit after just four days on the job.
Watson has talked to several outlets, including CNBC's "Squawk Box," since Ozy's board told employees the company would close down, but he did not respond to multiple requests to comment on this article. CNBC also sent an extensive list of questions to Watson, who did not return a request for comment before publication.
A spokeswoman for the SBA would not comment on the loans to Ozy but did provide an explanation of how loans like these were provided.
"The PPP is a delegated lending process, where participating lenders act as an agent of the government to approve and disburse loans," Shannon Giles, a spokeswoman for the SBA, told CNBC in an email Tuesday. "A participating lender submits a PPP loan application, which it has already approved, to the SBA for the federal guarantee. The SBA does not have details on PPP loan disbursements. That is a third-party transaction between lender and borrower. Each PPP-participating lender is to implement the program to its borrowers within its Congressionally granted rules and program guidelines."
Ozy Fest costs
The 2020 loan came a year after Ozy Media was set to host its annual Ozy Fest in New York on Central Park's Great Lawn. Although it eventually was canceled due to the heat that summer, The Times reported that top tickets for the event were selling at $400. The festival was set to feature music by John Legend, food by celebrity chefs including Rachael Ray and comedy by "Daily Show" host Trevor Noah.
CNBC's Andrew Ross Sorkin directly asked Watson in 2019 how much the company had to pay the city of New York to host the extravaganza.
"You just say I'm with Andrew Ross Sorkin and everything works out, so it's easy that way," Watson replied. "One of the things that we're really appreciative of is the city's embraced it," Watson added. He also said in that same interview they were expecting 100,000 people to attend the 2019 event.
In fact, Ozy paid the city at least up to $2 million for the use of Central Park's Great Lawn, according to a person briefed on the matter. The company shelled out a similar amount on marketing the festival. It's unclear what happened to that money after the event was canceled.
Former baseball superstar Alex Rodriguez, who appeared with Watson in the interview, suggested at the time that at least some festivalgoers would be privy to some sort of "swag." When asked about that year's "swag bag," Watson said it included "unusual VR [virtual reality] headsets."
Press representatives for Rodriguez have yet to respond to CNBC's requests for comment.
Ozy Fest was also at the center of a legal headache for Watson that raised more questions about his company's business model long after the matter was settled. Music industry legends Sharon and Ozzy Osbourne sued in 2017 over the name Ozy Fest, saying it was too close to the name of their music festival, Ozzfest. The sides eventually reached a settlement.
Then, in 2019, Watson claimed live on CNBC that Sharon and Ozzy Osbourne were friends and investors in his company after yearlong legal battle. Sharon Osbourne recently told CNBC they have never been friends with Watson or investors in Ozy Media. In an interview broadcast Monday on CNBC, Watson said that there was an agreement that the Osbournes would get around 50,000 Ozy shares as part of a settlement. Sharon Osbourne also called Watson a "shyster."
Watson on Monday also disputed that he called Sharon Osbourne a friend.
"I didn't say she was a friend. You know what? Play the tape, then. Please go ahead and play the tape. You know what, cue up the tape," Watson said Monday.
The tape reveals that Watson did indeed describe the Osbournes as friends during the 2019 interview: "Fun fact: our friend Ozzy and Sharon sued us briefly, and then we decided to be friends and now they're investors in Ozy."
WATCH: Ozy Media CEO Carlos Watson calls the Osbournes "friends" during 2019 interview.
Opinion: CBD gummy scam illustrates need for media literacy – Pique Newsmagazine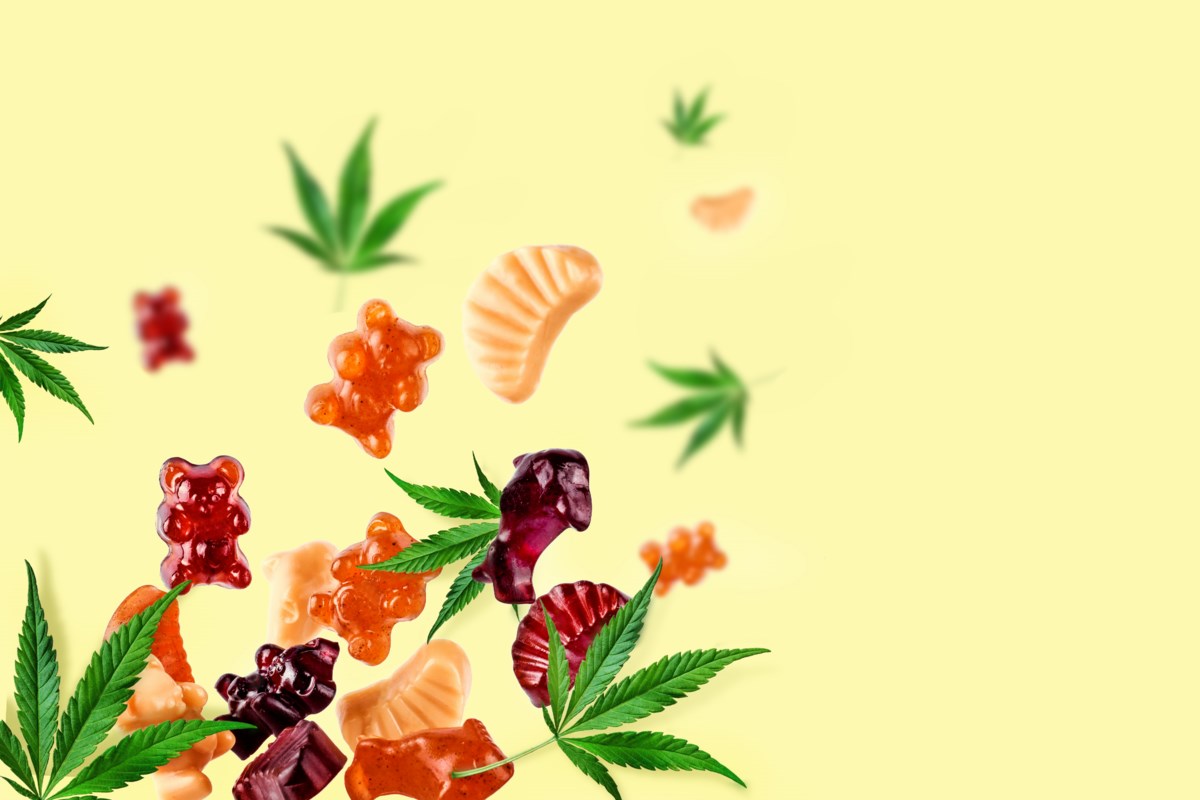 Would you buy cannabis gummies from me? Apparently, hundreds of people would. Only trouble is, I don't sell them, and I'm not looking for business opportunities. But recent online memes, stories and other disinformation have me not only selling and endorsing CBD gummies but also embroiled in a lawsuit with businessman Kevin O'Leary over them!
People see the bogus information, click through to a realistic product page, submit their personal and financial information and order the products. It appears they most often find the pitches on Facebook.
I'm saddened that anyone would spend money hoping to purchase products they thought I manufactured or recommended. The scam is still tricking innocent people. They contact the David Suzuki Foundation daily.
This got me reflecting on how and where people receive and process information. I've been a science communicator for more than half a century, so I've spent a lot of time thinking about how to get through to people. How do we ensure as many as possible have access to accurate, credible information so we can make informed decisions on issues that matter?
I've been fortunate to have worked many years at the CBC. As a public broadcaster, it's been producing quality content and upholding journalistic standards since before the Second World War—and helped me earn credibility as a communicator.
Today, I compare that type of relationship—one based on accurate and fair communication of relatively diverse types of evidence and viewpoints—to what I see online, on social media, and it's shocking. False information and scams abound, along with the worst political polarization in recent memory.
Fraud and misinformation have been around as long as we have, and perpetrators have always seized on the best available technologies to reach people. But in under 30 years, the internet has become our main information source, and the ubiquity of social media has given rise to effective, inexpensive ways to spread information, from bad to good and everything in between.
Close to 60 per cent of the world's population—4.66 billion people—are active internet users, most accessing it through mobile devices. It infiltrates and informs every aspect of our lives.
As Marshall McLuhan posited in the 1960s, our technologies have become extensions of ourselves.
As these systems evolve and become more powerful, complex and efficient, so too must our collective ability to understand and use them.
As we receive more information online—from recipes to weather forecasts, product info to politics—how can we make sure it's reliable, that we can trust it enough to make good decisions? If we're wrong, what's at stake? Many people search for or are fed information that confirms their beliefs rather than that which could help them better understand an issue. And, as recent vaccine opposition reveals, much of it promotes "personal freedom" while ignoring the responsibility that goes with it.
In today's digital society, media literacy levels must match the sophistication of mass communication methods and big tech. But this isn't the case, and we're seeing the consequences, from increasing polarization to revelations about how platforms like Facebook, Instagram and WhatsApp foment division and conflict in the name of profit.
Environmentalists encounter the misinformation problem often. In 2021, a dwindling minority still reject the validity of climate science, despite an astounding amount of evidence proving the crisis is upon us and massive international scientific consensus regarding the urgent and necessary path forward.
How can we come together, have informed conversations and enjoy the benefits of evidence-based decision-making? It's clearer than ever that a democracy works best when people have access to accurate, credible information.
We must see our information systems—news media, social media, etc.—as the foundations of democracy they are, and we must insist on keeping them, and the people who use them, healthy.
We should invest more public resources in ensuring our media industry is healthy, social media is properly regulated and most people are media literate enough to consume online information safely and responsibly. And we must take responsibility and get better at synthesizing information, considering various perspectives and uniting behind solutions to the world's biggest problems.
It all begins with productive, respectful conversations based on good information. (And maybe some CBD—but not from me!)
David Suzuki is a scientist, broadcaster, author and co-founder of the David Suzuki Foundation. Written with contributions from David Suzuki Foundation Communications Director Brendan Glauser.
New Brunswickers turn to social media to defy provincial directive around Indigenous land titles – CBC.ca
People across New Brunswick are taking to Twitter, Facebook and several other social media platforms to say they are on the unceded and unsurrendered territory of the Wolastoqiyik, Mi'kmaq or Peskotomuhkati.
It follows a directive in a memo by Attorney General Ted Flemming for provincial employees to stop acknowledging Indigenous land titles.
Say it loud:<br><br>I would like to acknowledge that the lands on which New Brunswick is situated are the unceded and unsurrendered territories of the Wǝlastǝkewiyik/Wolastoqiyik (Maliseet), Mi'kmaq/Mi'kmaw and Peskotomuhkati (Passamaquoddy).<a href="https://twitter.com/hashtag/landback?src=hash&amp;ref_src=twsrc%5Etfw">#landback</a> <a href="https://twitter.com/hashtag/endsystemicracism?src=hash&amp;ref_src=twsrc%5Etfw">#endsystemicracism</a> <a href="https://t.co/kkvubp72f5″>pic.twitter.com/kkvubp72f5</a>

&mdash;@WolastoqeyNNB
Seems like a good day for us to acknowledge that the Garden is situated on the unceded and unsurrendered territories of the Wǝlastǝkewiyik/Wolastoqiyik (Maliseet). <br><br>Actually, any day is a good day to acknowledge that.

&mdash;@FredBotGarden
I acknowledge that I am on the unceded and unsurrendered lands of the Wolastoqey, Mi'gmaw, and Peskotomuhkati peoples of so-called "<a href="https://twitter.com/hashtag/NewBrunswick?src=hash&amp;ref_src=twsrc%5Etfw">#NewBrunswick</a>" I look forward to the day when we live up to our obligations and promises set forth in the Peace and Friendship Treaties. <a href="https://t.co/obr3TeXTzH">pic.twitter.com/obr3TeXTzH</a>

&mdash;@The_KingBee
Please acknowledge the land as unceded and unsurrendered in every speech. Listen carefully at events, meetings, gatherings, etc. (beyond the frilly words that mean nothing). Thank you for passing this info on. 💛 We should all remain aware. <a href="https://twitter.com/hashtag/newbrunswick?src=hash&amp;ref_src=twsrc%5Etfw">#newbrunswick</a> <a href="https://twitter.com/hashtag/unceded?src=hash&amp;ref_src=twsrc%5Etfw">#unceded</a> <a href="https://twitter.com/hashtag/unsurrendered?src=hash&amp;ref_src=twsrc%5Etfw">#unsurrendered</a> <a href="https://t.co/1NL5Tw1Fgm">pic.twitter.com/1NL5Tw1Fgm</a>

&mdash;@lissyirl
It's not just individuals. Various groups and organizations have heeded the call for proper land acknowledgement as well, including the New Brunswick Association of Social Workers, Community Forests International and CUPE New Brunswick.
Union prepared to file grievances
"It's our position that if any of our members are disciplined for the use of land acknowledgement that we will fight this as far as we need to, and we will be filing grievances and using any legal tools we may have to protect our members should they choose to use land acknowledgement," CUPE New Brunswick president Stephen Drost said on the new directive.
Drost also expressed concern about how the directive would impact Indigenous workers.
"To come out with such a statement and policy for public service workers, we just think it flies in the face of reconciliation," Drost said. "It's an insult and, at the very least, our members also should be protected by freedom of speech."
On Saturday, the New Brunswick RCMP also posted a statement of land acknowledgement.
In an interview, RCMP spokesperson Cpl. Hans Ouellette said he was unable to comment on whether the province or First Nations leaders had reached out to the force regarding the directive, but said the statement was intended to strengthen relations with First Nations.
The existence of RCMP in this colonial project we call "Canada" is antithetical to Indigenous sovereignty &amp; liberation <br><br>Resigning from your fake jobs does more good for humanity than anything anyone in your organization has ever done since its violent inception <a href="https://twitter.com/hashtag/AbolishTheRCMP?src=hash&amp;ref_src=twsrc%5Etfw">#AbolishTheRCMP</a>

&mdash;@VictorSzymanski
"Here in our province … our Indigenous community engagement strategy obligates and empowers our employees here as federal public servants, and Canadians, to really play a role in really ensuring we are working toward an improved relationship with Indigenous peoples in Canada," Ouellette said.
Graydon Nicholas, the former lieutenant-governor of New Brunswick, said he is shocked by the directive.
"I still can't understand why they said what they did," Nicholas said.
He said land acknowledgement is a basic principle that acknowledges that Indigenous peoples were here before the arrival of Europeans.
He is encouraged by the show of support from the public.
"A lot of people are ridiculing the government … because we're supposed to be in a time of trying to proceed in reconciliation with all that's happened in this country."
But he said the government, led by the premier, doesn't seem to understand. "I can't explain why their particular mindset does not accept that fact."
Facebook plans to hire 10,000 in EU to build 'metaverse'
Facebook Inc plans to hire 10,000 in the European Union over the next five years, the social media giant said on Monday, to help build the so-called metaverse – a nascent online world where people exist and communicate in shared virtual spaces.
This would be a significant step the company is taking towards the concept, something top boss Mark Zuckerberg has touted in recent months.
In September, Facebook committed $50 million towards building the metaverse, where companies like Roblox Corp and "Fortnite" maker Epic Games have an early foothold.
The company earlier launched a test of a new virtual-reality remote work app where users of the company's Oculus Quest 2 headsets can hold meetings as avatar versions of themselves.
Facebook also said in July it was creating a product team to work on the metaverse which would be part of Facebook Reality Labs, its augmented reality and virtual reality group.
"This investment (in new jobs) is a vote of confidence in the strength of the European tech industry and the potential of European tech talent," the company said.
"Europe is hugely important to Facebook."
(Reporting by Eva Mathews in Bengaluru; Additional reporting by Sheila Dang in Dallas; Editing by Maju Samuel)