Pandemic investing: 'Using my part-time pay to invest in stocks' – BBC News
Richard Jones, 18, has spent much of the past year working at Home Bargains. The rest of the time, he's been investing in stocks.
The A-level student is among the thousands of people who've got involved via online share-trading platforms during the Covid pandemic.
But, while social media is awash with those flashing the trappings of trades and boasting of vast earnings, consumer groups and experts warn of the less "instagrammable" risks.
Richard, from Penrhyn Bay, Conwy county, said it had certainly been a "rollercoaster".
"In January, I was getting quite bored during lockdown and I needed something new to get into, and I wanted to find a way of making my money work for me," said Richard.
"I was up quite a bit at one point, then down quite a lot. Now I suppose I'm up £400," he said.
Online brokers such as Charles Schwab, TD Ameritrade, Etrade and Robinhood have seen millions of new accounts opened during the pandemic, particularly when fear stalked the markets and prices dropped in March 2020.
The emergence of online share-trading apps, where users can buy shares or fractions of shares on their mobile phones for low fees, has driven this new wave of interest.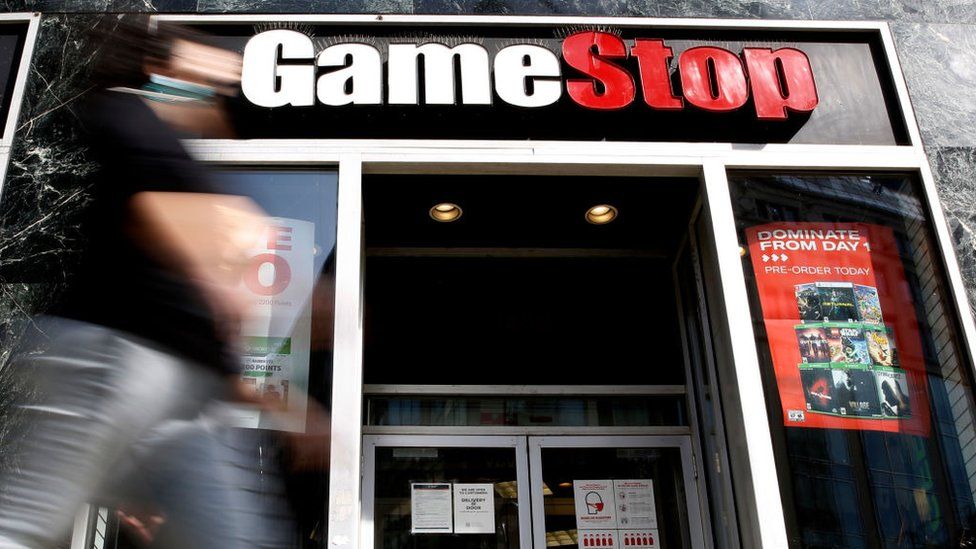 "I saw quite a lot of videos on investing on TikTok and YouTube and it sort of got me into it," said Richard. "I decided to just watch more and more videos and teach myself about it to see what to put my money into."
He has put in £3,000 from a trust fund, previous savings and cash he has put by while working part-time at Home Bargains before he heads off to study politics at the University of York.
The influx of amateur investors hit the headlines earlier this year, during high-profile clashes over several so-called "meme" stocks.
These involved major hedge funds battling with retail investors swapping tips on social media sites such as Reddit or Twitter and driving up prices on stocks for companies including GameStop and AMC.
'Mistakes are not instagrammable'
Gary Power, of investment company Charles Stanley, said the Cardiff office where he worked had seen roughly double the usual number of young students getting in touch in connection with work experience since March 2020.
"It's increased because of what we've seen – the fact that it is now front-page news," he said, adding that client enquiries about investing had also risen.
However, he urged anyone thinking about investing their own money not to be seduced by the image of massive rewards with low risks.
"You could argue that some smaller retail investors might have shot the lights out [in the last year] but many others would have found themselves in very difficult situations.
"And generally, people will not own up to their mistakes – that is not instagrammable."
Others have warned that online discussion forums and social media can put pressure on inexperienced investors and, for some, trading can become addictive.
'I wouldn't have known about trading if it wasn't for Covid'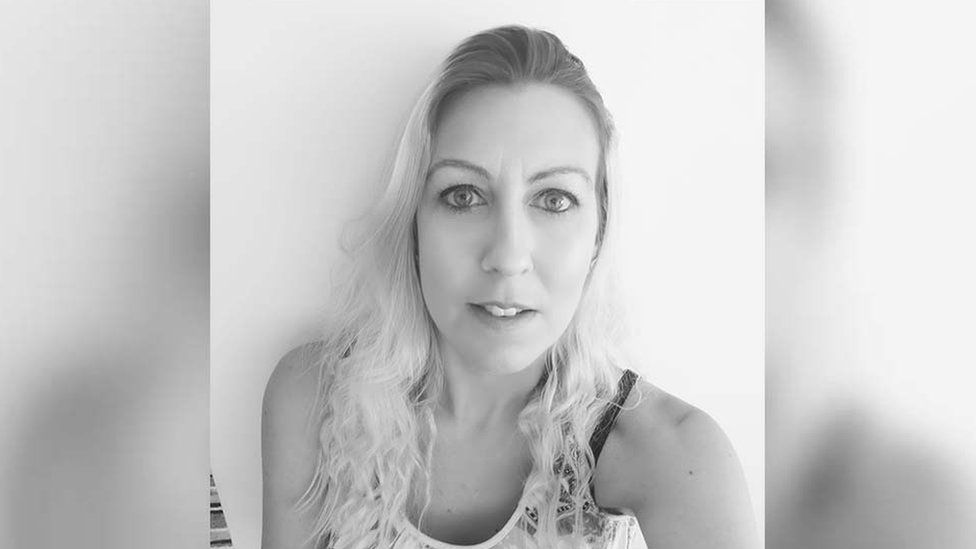 Nicola Knight, 41, a marketing manager and mother-of-three from Llantwit Fardre, Pontypridd, started investing in June 2020 and now counts herself among the thousands of UK day and swing traders – those carrying out several trades within one or a few days to take advantage of market movement.
"I would never have known about any of this if it wasn't for Covid, because of the impact it had on pension funds in the stock market," she said.
She started with an investment of £2,000 and is currently about 1,500% up – although she said she had spent the first six months losing as much as she made while learning about the market.
"For me, trading is a purpose to get a cash flow that is coming in as supplemental income. So, we live our normal lifestyle from our normal income and then any money we get from trading goes into a separate pot.
"Ideally, I want to buy properties at auction or in cash so that there's no mortgage on them, which will be for our retirement."
Nicola said interest in investing had grown massively in the last 16 months, with a Facebook group she helped to run for investors in penny stocks – those worth less than $5 (about £3.60) a share – now having more than 7,500 members.
However, she said due diligence and strategy were key.
"I try to tell everyone in my network, 'please, please don't buy stock if you know nothing about it. Just because somebody has mentioned something, don't buy it'."

What to consider if you're thinking about investing?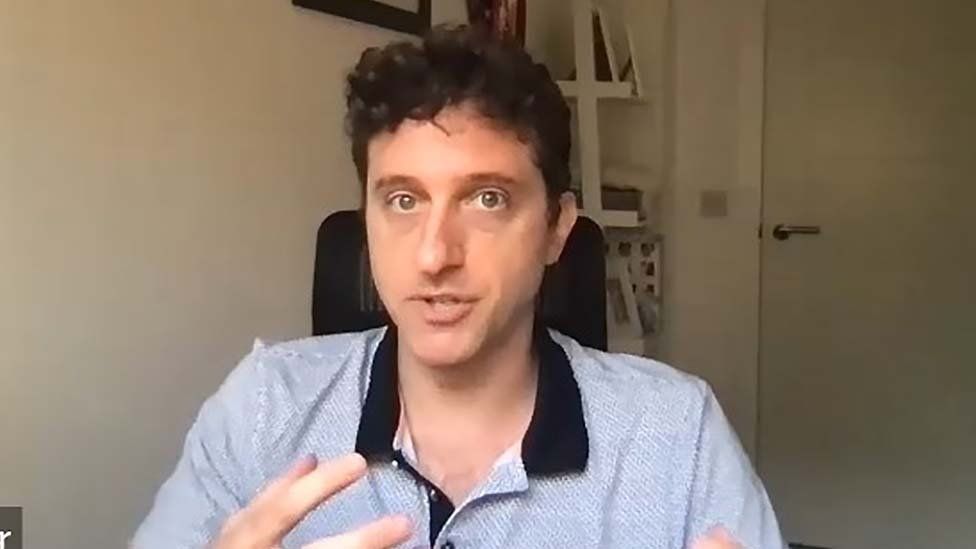 Guy Anker, deputy editor of the Money Saving Expert website, said it had seen more inquiries from people about different kinds of investing as rates for traditional savings accounts had dropped even lower from a low base during the pandemic.
"If there's one thing for you to consider when it comes to investing, it's risk," he said.
"Sometimes there's potential to make lots of money, but you can lose some or all of your money, never lose sight of that. Make sure you only invest money you can afford to lose and do your research before going ahead with it."
He said it was important people considered what kind of investment, if any, might be right for them, as there were numerous options.
'Not a way to make quick cash'
"A lot of people start out with funds. This is typically where a fund manager will run a fund of money for lots of people. They are going to spread that risk among lots of types of shares – maybe different commodities, maybe corporate bonds, gilts, shares, they could go into art – who knows?
"But funds are a good way to start because somebody else is doing a lot of the leg work for you."
He said it was also important not to put all your eggs in one basket and to be aware that you cannot necessarily access your money as quickly and easily as with a savings account if it's invested.
"Linked to that, it's normally best to save for the long-term. Investing shouldn't be seen as a way to make quick cash."

You may also be interested in: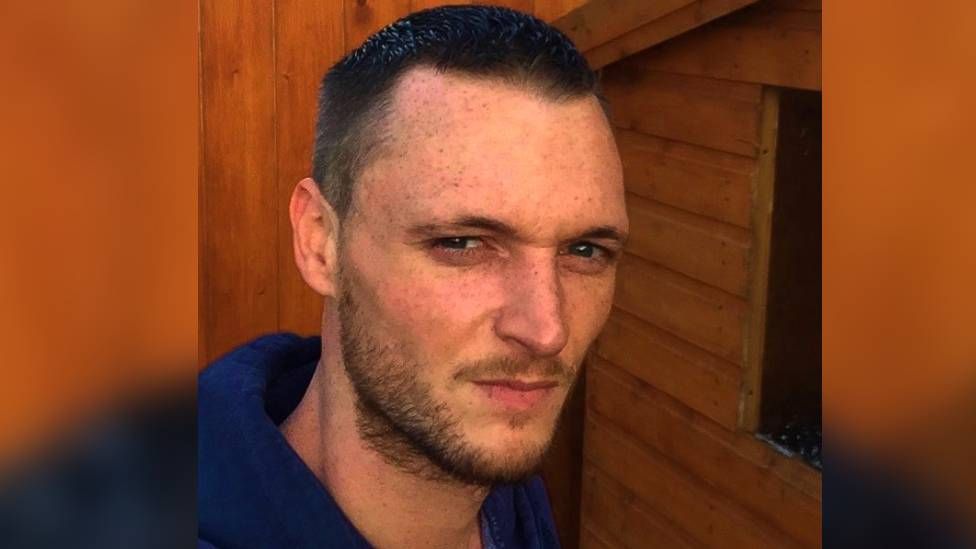 In 2013, James Howells had 7,500 Bitcoin on a hard drive – today they're worth about £180m. The only problem is he mistakenly threw away the hard drive and has since been asking his local council for permission to search landfill. Earlier this year, he promised to donate 25% of the value of the digital currency to his home city of Newport in south Wales if he found the hard drive.
Camarico Launched Camarico Financial Corporation and Pilot Investment Program – TheNewswire.ca
July 29, 2021 – TheNewswire – Camarico Investment Group Ltd. (CSE:CIG) (CNSX:CIG.CN) ("Company") is pleased to announce the restructuring and relaunch of Maverick Northstar Inc as Camarico Financial Corporation ("CFC"). CFC will lead Camarico Investment Groups non-equity-based investment strategies.
CFC has received a non-interest-bearing loan from Camarico Investment Group for the sum of $200,000 CAD to initiate CFC's proprietary Pilot Program, Reserve Capital and G&A. CFC will place Reserve Capital in Collateralized Short Term Demand Notes with qualified third parties.
CFC will provide monthly updates on Pilot Program performance and findings.
Camarico Financial Corporation is not a licensed financial service provider and WILL NOT sell financial products, such as: mutual funds, insurance, securities or stocks, options, futures, OR have specific duties within a financial services company, such as portfolio management or supervisory responsibilities.
ON BEHALF OF THE BOARD OF DIRECTORS OF CAMARICO INVESTMENT GROUP LTD.
"R. Mackenzie Loree"
Chief Executive Officer
Email: mloree@camarico.ca
Neither the Canadian Securities Exchange nor its Regulation Services Provider (as that term is defined in the policies of the CSE) accepts responsibility for the adequacy or accuracy of this press release.
Forward-Looking Information: This press release may include forward-looking information within the meaning of Canadian securities legislation, concerning the business of the Company. Forward-looking information is based on certain key expectations and assumptions made by the management of the Company. Although the Company believes that the expectations and assumptions on which such forward-looking information is based are reasonable, undue reliance should not be placed on the forward-looking information because the Company can give no assurance that they will prove to be correct. Forward-looking statements contained in this press release are made as of the date of this press release. The Company disclaims any intent or obligation to update publicly any forward-looking information, whether as a result of new information, future events or results or otherwise, other than as required by applicable securities laws. The reader is cautioned that assumptions used in the preparation of any forward-looking information may prove to be incorrect. Events or circumstances may cause actual results to differ materially from those predicted, as a result of numerous known and unknown risks, uncertainties, and other factors, many of which are beyond the control of the Company. The reader is cautioned not to place undue reliance on any forward-looking information contained in this news release.
The 5 Worst Investment Tips on TikTok – Entrepreneur
July
29, 2021
6 min read

This story originally appeared on NerdWallet

This article provides information for educational purposes. NerdWallet does not offer advisory or brokerage services, nor does it recommend specific investments, including stocks, securities or cryptocurrencies.
Do-it-yourself is fine when the stakes are low; everything you need to know about patching drywall is on TikTok. But what about when the stakes are high? Would you rewire your home after watching a few TikTok videos? Probably not, and the same logic goes for financial advice.
Pouring your savings into an investment — or any product — being hawked on social media is generally a bad idea. But how will you know which bits of advice are legitimate, and which are bunk? Below, experts weigh in on the worst investment advice they've seen recently on TikTok and other social media.
1. The FIRE movement is for everyone
FIRE stands for "financial independence, retire early," and given how the movement has spread on social media, the acronym is apt. Chris Woods, a certified financial planner and founder of LifePoint Financial Group in Alexandria, Virginia, says that many of the core tenets of the FIRE movement are great: They focus on lowering your expenses, saving heavily, putting money into diversified index funds and generating multiple streams of income to help you retire early, which may all be sound financial decisions.
The problem is, everyone's financial situation is different. Financial planners spend a lot of time upfront learning as much as they can about someone's unique financial standing before making any recommendations. And for some, he says, the FIRE movement may be an appropriate goal. But it's not for everyone, and sound bites from social media influencers can't take your personal situation into consideration.
"So many people will do what these influencers are saying, even if it's not the appropriate thing for them," Woods says. "That's one of my big overarching disappointments or gripes with the influencers out there. Because a lot of times, they're talking about this stuff without context."
The next time you see someone living their best #vanlife and boasting how they retired at 30, remember you're seeing a highlight reel, Woods says. Their financial situation may have been completely different from yours, and there's no guarantee what worked for them is right for you.
2. Forget about 401(k)s and IRAs
There's a thought out there that boring, long-established wealth-building strategies, such as funding retirement accounts like 401(k)s and IRAs, are outdated.
"This is all so faulty and so bad I don't know where to start," says Tiffany Kent, a CFP and portfolio manager at Wealth Engagement LLC in Atlanta.
Kent says that to stand out on social media, someone can't just talk about typical retirement accounts over and over again, no matter how proven they are. Boring doesn't inspire viewers to smash that "like" button.
Instead, they talk up new, complicated — and at times confusing — products, simply to stand out from the crowd. Sometimes the ideas are a bit contrarian, other times they're outright outlandish. But this approach, Kent says, is absolutely the wrong way to get financial advice.
"If it's boring, it's good," Kent says.
3. Precious metals are the best long-term play
Gene McManus, a CFP, certified public accountant and managing partner at AP Wealth Management in Augusta, Georgia, said by email that he's seen claims that precious metals IRAs (which invest in gold and silver instead of stocks and bonds) are a better choice than typical IRAs.
He said acolytes of the strategy argue that precious metals IRAs better protect your money from things like inflation, global supply shortages or a collapse of the financial markets.
But McManus disagrees.
"The long-term history and performance of gold and silver do not indicate that they are a rewarding asset class," he said. "There are short-term periods that they might outperform the S&P 500, but over the long term, they don't make sense to own, especially exclusively or overweight in a portfolio."
4. Hundreds of thousands of people can't be wrong
It's true that there's power in numbers. However, it's equally fair to say that mob mentality, echo chambers and hype can get in the way of rational decision making. Anthony Trias, a CFP and principal at Stonebridge Financial Group in San Rafael, California, says he's worked with clients who are investing in stocks they've heard mentioned on social media — no matter how staggering the claims of future potential — because of how many people were talking them up.
"There are going to be 300,000 people on social media saying one thing," Trias says. "But prudent investors block out the noise, do their due diligence and look at who they're actually listening to."
Trias also echoes Woods' concerns. Validating investment ideas based on social media hype is problematic, he says, because investment decisions should be highly tailored to you and your needs — and that's just not possible on social media.
5. Your cryptocurrency will absolutely go to the moon
All the rocket emoji in the world couldn't give a valueless cryptocurrency long-term staying power, no matter who's pumping it.
Clayton Moore, founder and CEO at crypto-payment system NetCents Technology, said by email that while engaging platforms like TikTok have been instrumental in spreading the word about cryptocurrencies, they've also become breeding grounds for fraud.
"You've got to watch out for the crypto influencer who's just in it for a quick buck," he said. "The classic pump and dump."
Moore said it's common for crypto influencers to accept payment in exchange for making wild claims about a coin, only to abandon their support for it once the check clears.
"If it is too good to be true, 99% of the time, it is," Moore said.
The article The 5 Worst Investment Tips on TikTok originally appeared on NerdWallet.
CPP Investments appoints new head of private equity – Investment Executive
Patrick Pichette is a partner with Inovia Capital, which participated in Wealthsimple's latest fundraising round
By:

IE Staff

July 27, 2021




July 27, 2021

11:13
Sharon Kozicki will take on the role on Aug. 2
The former governor of the Bank of Canada and the Bank of England said he's focused on the UN climate conference
Anna Murray will oversee ESG investment strategies for the firm's institutional clients
By:

IE Staff

July 20, 2021




July 20, 2021

11:37