Passion for environmentalism, ocean cleanup spurs work of Hull painter Jackie Ranney – The Patriot Ledger
HULL – There are a lot of words that could be used to describe Hull's Jackie Ranney.
She's an interior designer, a sculptor, a painter, a forager, an environmentalist, a wife and a mother, but one adjective seems to stand above all the rest: Jackie Ranney is mindful.
She considers each sentence before she speaks, she answers questions with thoughtfulness and her world seems clear of extraneous words, thoughts or possessions.
Her contemporary Hull home has post-consumer waste flooring and recycled installation, she spends a part of every day picking up trash from the beach and her art is made of all recycled materials down to the "canvases" she paints on.
More: Simple and built to last, Milton father finds niche in handmade leather goods
More: Duxbury artist turns chemistry background into passion for glassblowing
She's purposeful about her home, her life and her art, and steadfast in her passion for the land she stands on and the ocean she lives near.
"It doesn't look like it's in trouble when you just look out and see how beautiful it is," Ranney says of the beach she can see from her kitchen window. "But when you educate people and put it right on their front door, maybe they will step up, see the problem and realize that it takes everyone to really change the tide."
For the last two years, the Massachusetts native has dedicated her art and creative process to advocating for the Earth's oceans. The art she's made since she moved to Hull in 2019 – large, sometimes abstract pieces – are made completely of materials she finds littering the state's beaches.
From bottle caps to plastic bags, beach balls, lobster tags, fishing nets, rubber gloves and more, she takes the waste discarded carelessly in the water and on the shore and transforms it into works of art that highlight the pollution disaster going on just below the surface.
"It can get really depressing the more you hear about what's going on out there and you get to a point where you think, 'What can I do? I'm just one person,' " Ranney said. "But there are these amazing movements and plans out there, and if we remember that, we can keep from getting so discouraged that we give up."
While she wouldn't say she ever gave up on art, Ranney's move to Hull coincided with what she called a "what's the point? moment" in her artistic journey. She was moving halfway across the country, raising a son, designing a home and stuck in a creative rut that left her searching for a purpose.
But then she found the beach trash.
"Creating art that was dual purpose and hopefully making an impact in the world became my purpose," she said.
These days, Ranney, 41, uses an array of unpredictable materials to make her unique paintings. Her studio is filled with things she and her family have found on beaches including bubble wrap, fishing knots, reusable grocery bags, toiletries, shoes, rope and "ghost gear" – giant knots that wash ashore made from wire, tubing, cloth and more.
"They're like giant floating death traps," she said.
Her supply of materials is, for better or for worse, endless. But she says that doesn't make the creative process cut and dried. Ranney doesn't start most paintings with a particular vision in mind, she said, and when she does she still often ends up with something that is a complete departure.
"I go through a process whenever I'm painting of fighting with myself when it isn't going the way I want it to," she said. "You can't always plan with trash like you can with paint or other materials, and I just keep telling myself, 'Go with the flow, go with the flow.'"
There can be up to five layers of paint and materials in her tactile pieces, and she does all of her painting on recycled rigid-foam insulation that would otherwise be thrown away from construction sites.
"I never have a lack of trash, so I just create," Ranney said. "I always have enough, so I don't wait until I have a specific bounty to begin. There is beauty in some of these trash items when they are no longer trash. … When it's not polluting the beach, it becomes something really beautiful."
The ocean is not Ranney's first artistic cause. When she lived in Ireland – where she mostly painted landscapes – she fought against peat bogging in the wetlands and to keep oil rigs from setting up off the coast. When she lived in San Antonio, she focused on conservation of what inspired her works in Texas: wildlife and their habitats.
Currently, Ranney's pieces are for sale privately and she is looking for a space to display a gallery of her work. She is also coordinating with the Woods Hole Oceanographic Institution to set up the organization as a partial benefactor of her sales.
More: Scituate-made sea glass windows bring home the ocean
More: Weymouth artist's Salty Hands create ocean-inspired decor
Ranney said she hopes art collectors are starting to find value in ethical art and creators, and that she hopes more artists will become motivated to create sustainably.
"I take so much from the ocean. I sail, I row, I see it every day from my house, my dogs love it," she said. "I needed to give something back."
About this series
Uniquely Local is a series of stories by Mary Whitfill highlighting the South Shore's farmers, bakers and makers. Have a story idea? Reach Mary at mwhitfill@patriotledger.com.
Thanks to our subscribers, who help make this coverage possible. If you are not a subscriber, please consider supporting quality local journalism with a Patriot Ledger subscription.
Exhibit explores use of art to cope with mental illness – St. Albert TODAY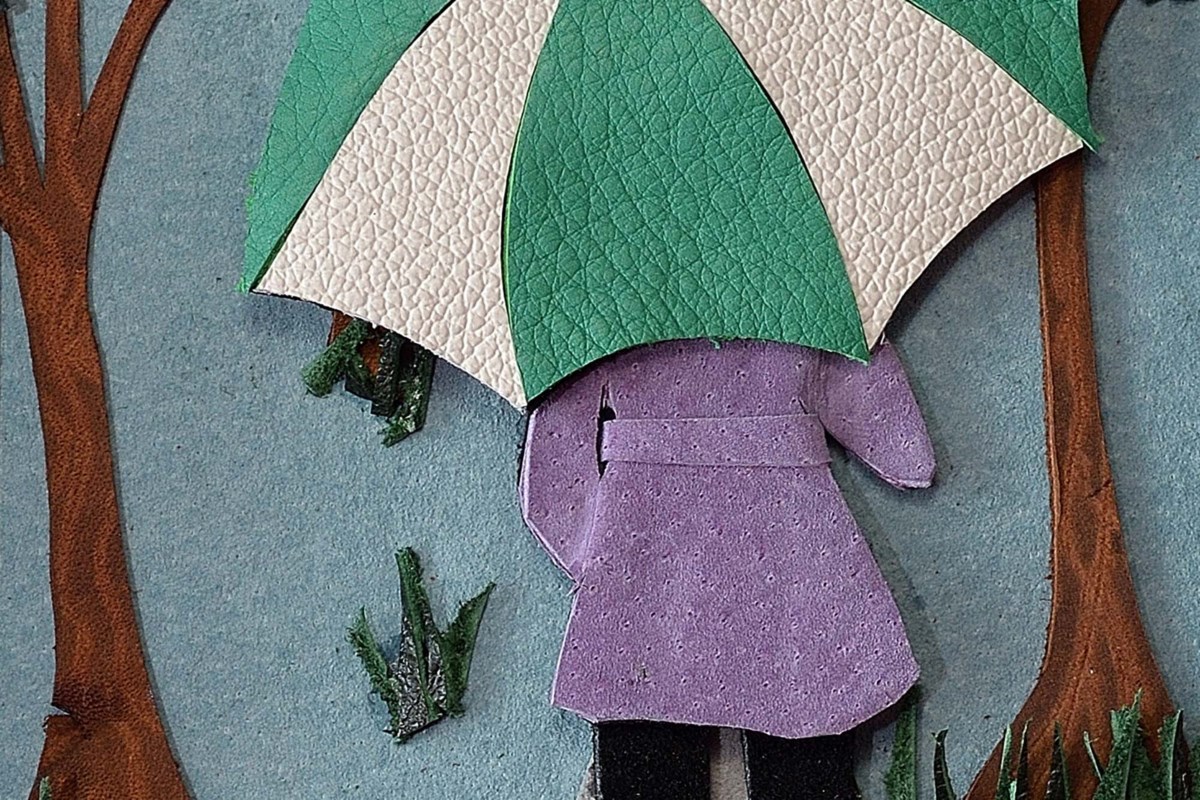 Kimberly Smith creates wall art with fused glass exploring nature and our relationship to it. Instead, Cynthia Carson, a severe brain injury survivor, infuses her personality into pieces constructed from leather.
Smith's fused glass of natural scenery comes across as elegant, serene, and peaceful yet at the same time very sturdy — much like the artist. Carson's work instead is bold and sassy, a reflection of the artist's larger-than-life personality.
Interestingly, both women are bound by mental illness and adopted art as a positive mechanism to cope with life. Their contrasting works, which oddly complement each other, are currently on exhibit at Visual Arts Studio Association as part of Divergent Properties, which runs until Saturday, Aug. 27.
Upon stepping into VASA's entrance, one immediately comes face-to-face with Carson's three-piece showcase of two black and white leopards and one tiger titled Strength Within.
"We as humans don't recognize our own strength — not necessarily physically, but mentally and emotionally. It's about finding the strength you did not know was there," said Carson.
The Edmonton artist began her journey crafting visual art as a significant and symbolic step towards working through trauma. The German-born artist moved to the United Kingdom for work and later travelled to South America before moving to Canada.
Once living in Canada, she suffered a crippling and traumatic brain injury that left her unable to control her body. Spending time in rehabilitation, she had to re-learn basic physical movements such as walking and spreading jam on toast. At times Carson felt as if she had fallen through the cracks, but stubbornly refused to give up.
"Once we were visiting my brother-in-law's apartment and I saw a piece of Native art made of leather, and I thought it was interesting. My husband's family is Métis and they taught me to make moccasins. We had a lot of leather at home, and I started cutting it up in five-minute increments because I couldn't concentrate any longer. For me it wasn't about creating art. It was about improving my motor skills, my concentration, my endurance, and overall rehabilitation," said Carson.
One of her creations is a stunning, blue peacock that looks as if it's about to jump out of the frame. It is modeled after peacocks living in the wild that are nearly extinct.
"It has a vulnerable beauty. It's a rendering that life is precious. We have this illusion we are in control, but that is not always true. It's about the fragility that life can be gone in a second. I've put it in a distressed frame because life is imperfect."
Another series is of ballet dancers standing on pointe in graceful dance positions.
"The ballet shows mean to me that I couldn't dance, but I could dance inside."
Carson has also come under the microscope from individuals who cannot see her injuries and are prone to judge.
"You don't see the challenges of brain injuries because you can't see anything. But it's about the perceptions people have of others — the visible and judgmental. It's all about assumptions."
Most importantly, Carson sees herself as a brain injury advocate and hopes her art spreads awareness.
Kimberly Smith creates kiln-fired glass art that evolves through form, colour, and materials. She uses nature themes borrowed from across Alberta. While her winter landscapes exude an aura of quiet peace, her bold-coloured Mama Bear projects the animal's volatile emotions.
"Mama Bear is an example of slab glass. I use chunks of glass and rebuild from broken pieces. I choose what I keep and what I discard and build something new," Smith said.
She uses three techniques — paper glass, enamel on glass, and slab glass, which can be fired to temperatures up to 1,500 F. She creates art in layers, some light and airy, others dark or muted. Some even sparkle with unexpected colours. No one layer stands on its own. All the layers must be added to see the beauty that emerges from within.
"I was 10 when I saw a glassblower at NAIT and thought it was the coolest thing I ever saw. I've done paintings — acrylics and watercolours — but it wasn't until 16 years ago that I found out a kiln could do both pottery and glass. From that moment on it devoured me. Glass is my home," said Smith.
There's something about the way light passes through the medium or is reflected that keeps the St. Albert artist intrigued and energized in attempting new challenges.
"It's only when we pull all the parts of the self together that we become whole."
The exhibit is free. VASA is located at 25 Sir Winston Churchill Ave. The studio is open Tuesday through Saturday from 11 a.m. to 4 p.m.
Colborne art gallery celebrates 25 years of creativity success in the Northumberland community – Northumberland News
University of Exeter at heart of rock art discoveries – BBC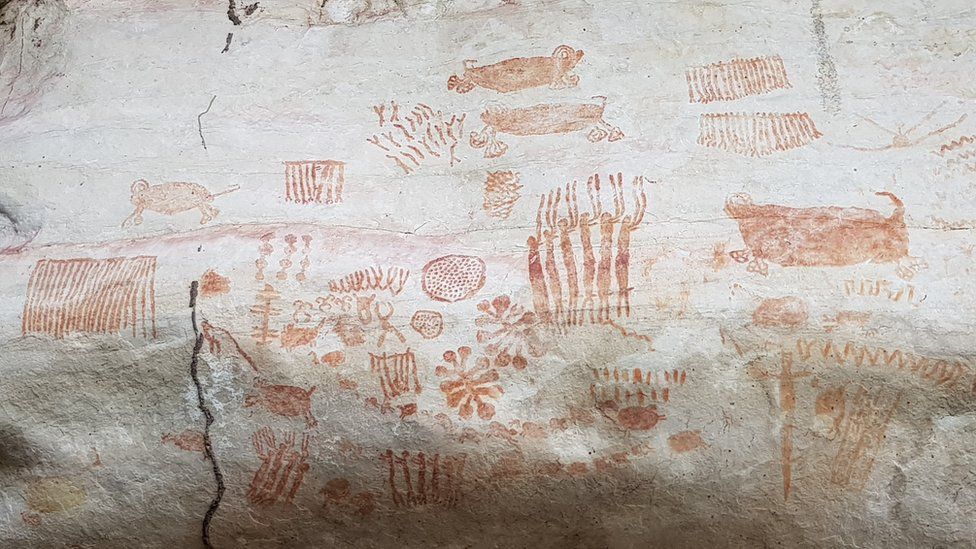 Archaeologists at the University of Exeter are at the heart of a global event to showcase ancient rock art.
The Painted Forest event in Colombia will show works thought to be from the first humans to enter the Amazon.
The discoveries have been unearthed by Lastjourney, a Colombian-English research collaboration, in which the university has taken a central role.
The symposium will bring international experts together with representatives of indigenous peoples and artists.
Prof José Iriarte from the University of Exeter said: "What we have discovered here in Colombia is an incredible insight into one of the most momentous demographic dispersals of our species into the diverse environments of north west South America."
Prof Iriarte said the rock art showed "a fascinating glimpse into the earliest artistic expressions of humans around the world".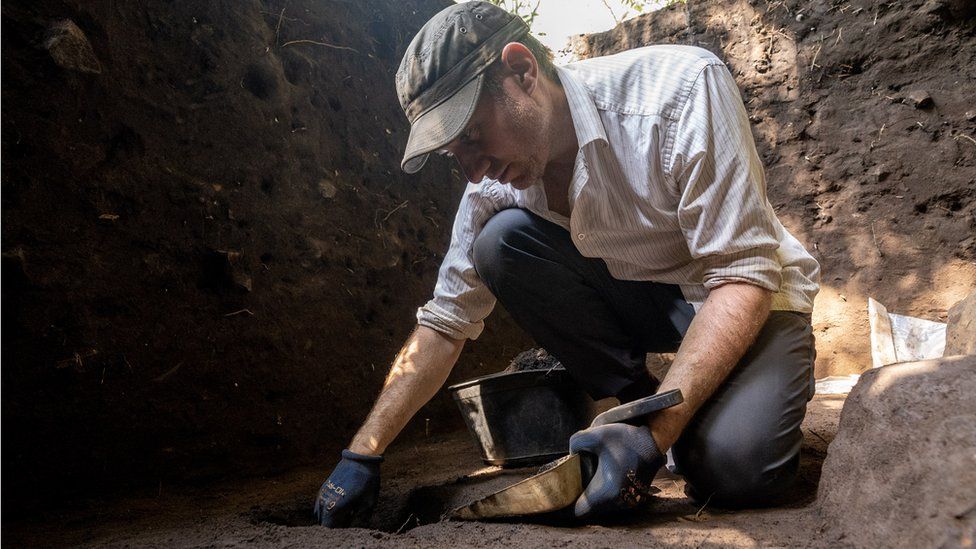 The artwork documents the arrival of the first humans in the north-western Amazon area almost 13,000 years ago, and the impact they had upon the landscape.
It will be on display in the Colombian city of San Jose de Guaviare, where delegates at the five-day symposium from 29 August to 2 September will sample rock painting and indigenous cooking and visit famous rock art sites of Cerro Azul, Raudal and Nuevo Tolima.
Project leaders from Lastjourney – which include the National University of Colombia, the University of Antioquia and the University of Exeter – will present a new bilingual (English/Spanish) guidebook for a layman's audience, also titled The Painted Forest.

Related Internet Links
The BBC is not responsible for the content of external sites.