Penguins acquire Kasperi Kapanen, 24, in multiplayer trade with Maple Leafs – ESPN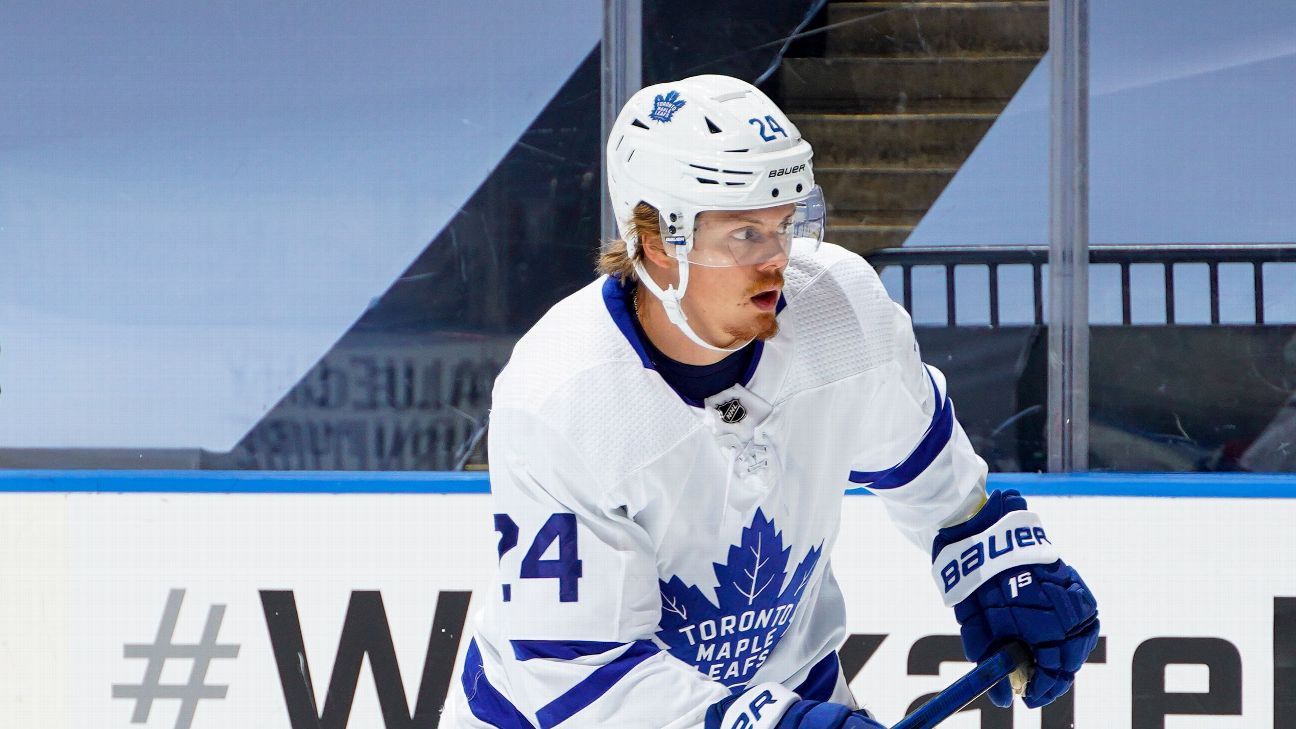 The Pittsburgh Penguins acquired Toronto Maple Leafs forward Kasperi Kapanen in a multiplayer trade on Tuesday, reuniting the 24-year-old forward with the general manager who drafted him.
The Penguins sent center Evan Rodrigues, defenseman David Warsofsky, forward Filip Hallander and their 2020 first-round draft pick (15th overall) to Toronto for Kapanen, the rights to KHL forward Pontus Aberg and defenseman Jesper Lindgren.
"Kasperi is a good, young player that brings speed to our lineup and plays the way we want to play. Having previously drafted him, we know him as a player and feel he can improve our top-six," Pittsburgh GM Jim Rutherford said.
The Penguins selected Kapanen with the 22nd overall pick in 2014, before trading him to the Leafs in the blockbuster Phil Kessel trade of July 2015. Rutherford also drafted Kapanen's father, Sami, in 1995 while general manager of the Hartford Whalers.
"Super excited about that obviously," Kapanen said. "It's where it all began for me, which is pretty cool."
In four years with the Maple Leafs, Kapanen had 41 goals and 49 assists in 202 games. He hit the 20-goal mark for the first time in 2018-19. But he struggled in the NHL restart, as the Maple Leafs lost a qualifying-round series to the Columbus Blue Jackets. He had just two assists in the five-game series.
"Puck wasn't going in for me," Kapanen said. "Overall, my game was iffy."
The trade gives Toronto some salary-cap flexibility. Rodrigues is a restricted free agent. Hallander is on his rookie deal through 2022, and Warsofsky is on a rookie deal through 2021. Kapanen makes $3.2 million against the salary cap through 2022.
The Penguins, who also lost in the qualifying round, sought change after a disheartening elimination to the Montreal Canadiens. With the core of Sidney Crosby, Evgeni Malkin and Kris Letang all at least 33, Kapanen's arrival gives the Penguins some fresh legs to work with as they try to keep the championship window open.
Kapanen, who called it an "obvious honor" to play with Crosby and Malkin, considers himself a two-way player who can help the Penguins at both ends of the ice.
"Obviously, I love scoring goals, who doesn't," Kapanen said. "I love playing with the puck and making plays, but at the same time I want to forecheck and be physical and be that guy to kind of get in your face a little bit and knock you off your game."
The Associated Press contributed to this report.
Lightning book ticket to Stanley Cup final after OT win knocks out Islanders – CBC.ca
Five years after socially distancing from the Prince of Wales Trophy and losing in the Stanley Cup Final, the Tampa Bay Lightning got their hands on and arms around it to embrace their Eastern Conference championship.
Anthony Cirelli scored in overtime and Tampa Bay beat the New York Islanders 2-1 in Game 6 of the East final Thursday night and go back to the Cup Final for the first time since 2015, where it'll face the Dallas Stars. Injured captain Steven Stamkos, who wouldn't even stand near the trophy then out of superstition, walked on to the ice to accept it along with the Lightning's entire travelling party.
"It didn't work last time, so we tried obviously touching the trophy this year," alternate captain Victor Hedman said. "That was a no-brainer for us. We're not superstitious but obviously didn't touch it last time, so this year we did. That's the end of it. We won one trophy and now we're going for the next one."
Stamkos, Hedman, Alex Killorn and Ryan McDonagh were the first players to shake deputy commissioner Bill Daly's hand inside the NHL bubble that has had zero positive coronavirus test results. It mattered to the team's leaders to have Stamkos there even though he hasn't played since February.
WATCH | Cirelli's OT goal lifts Lightning over Islanders:
"We wanted all the team captains up there and wanted Steven a part of it," McDonagh said. "He's been a huge part of this run even without playing. Definitely a special moment for that group and then to get the whole team involved: great moment."
Players and coaches screamed with joy after taking a team photo with Daly. That came minutes after they streamed on to the ice to celebrate Cirelli's goal 13:18 into overtime.
Tampa Bay ended each of its three series victories in overtime. Winger Patrick Maroon, the only player in the final in back-to-back years after winning with St. Louis in 2019, deadpanned, "My finger nails are gone."
Only New York lasted more than five games, pushing the Lightning to their limits before their talented core got them into the final.
"We got close," Islanders coach Barry Trotz said. "We could see the mountain top, but we couldn't get to the mountain top."
'Emotions are so high'
Now the Lightning are four wins from that mountaintop despite being without Stamkos all post-season and missing top centre Brayden Point for two games against the Islanders. They can thank defenceman Hedman for scoring his ninth goal of the playoffs, Nikita Kucherov for playing 28:22 and Andrei Vasilveskiy making 26 saves while his teammates peppered Islanders goaltender Semyon Varlamov with 48 shots.
And Cirelli, who came back from an injury scare to score the Lightning's biggest goal in years.
"The emotions are so high," Cirelli said. "We worked all year. Our goal is to be playing for the Stanley Cup. We're here now. I think it's every kid's dream to be in this situation. I think we're excited and we're ready to go."
Cirelli appeared to injure his right knee on a collision with Islanders captain Anders Lee in the second period. He returned in the third, and coach Jon Cooper said Cirelli was "doing it basically on one leg."
"Trying not to disclose injuries but it was pretty clear on that," Cooper said. "For him to come back was pretty remarkable."
WATCH | Stars eliminate Golden Knights to reach Stanley Cup:
Tampa Bay is trying to win its first championship since 2004. It's the first time in franchise history the Lightning didn't play a seven-game series in the conference finals.
It wasn't easy getting to this point against an opponent willing to rope-a-dope, block shots and wait to pounce on chances. The Islanders got their break in Game 5 to prolong the series when Tampa Bay defenceman Kevin Shattenkirk fanned on a shot to pave the way for Jordan Eberle's double-overtime goal, but they were on the wrong side of it Thursday.
"We had a chance to win," said Varlamov, whose 46 saves were a single-season playoff career high. "Disappointing, of course. We want to go to the final and I think we had a chance to go to the final and play there, but we lost. Season's over."
Woods, Mickelson booted from Winged Foot – pgatour.com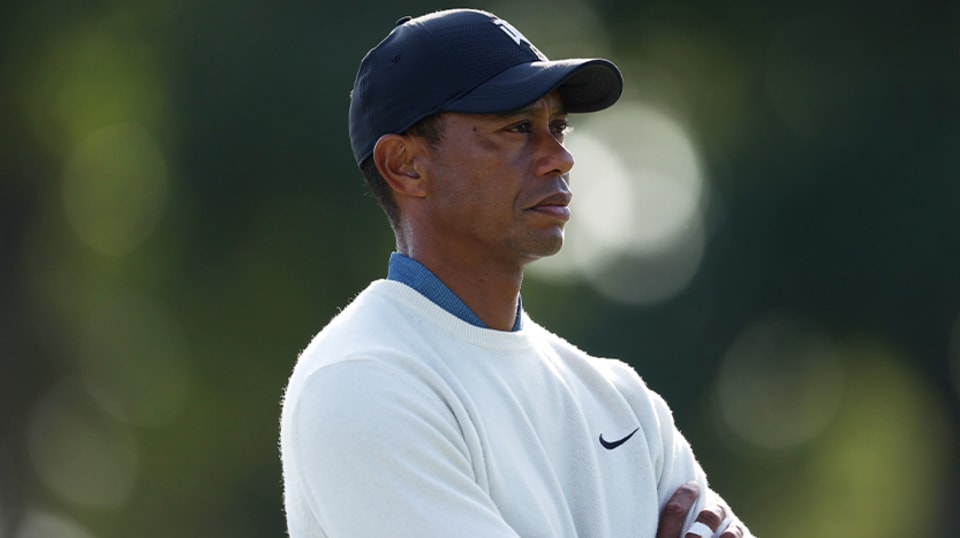 MAMARONECK, N.Y. – Exhausted. Beat up. Defeated. Veterans Tiger Woods and Phil Mickelson were among the masses who didn't make it to the weekend of the U.S. Open after they were unable to maneuver inside the top 60 players through 36 holes.
As beat up as they were after another tough examination at Winged Foot, Woods and Mickelson would much rather be getting a couple more chances at the infamous U.S. Open course instead of packing up early. They both had scores to settle, but "The Foot" stuck the boot in once more.
Woods famously missed his first major cut as a professional at Winged Foot in the 2006 U.S. Open and was hoping to make amends while chasing a record 83rd PGA TOUR win. But the 44-year-old was felled by a brace of early double bogeys and was unable to stop the momentum going awry.
---
RELATED: Full leaderboard | Winged Foot fights back in Round 2
---
Starting on the 10th following his Thursday 73, Woods doubled the 16th after also making a bogey on the 14th. He then faced some serious déjà vu when he came up short of the 18th green on approach and for the second day running chunked a chip that failed to make the putting surface.
Woods added another four bogeys on the front side before getting minor solace from birdies on two of his final three holes to shoot 7-over 77 and finish the championship 10 over, four back of the cut line.
"It's frustrating that I'm not going to be here for the weekend and be able to compete for this great championship. It feels like the way the golf course is changing, is turning, that anybody who makes the cut has the opportunity to win this championship. I didn't get myself that opportunity," Woods lamented.
"Physically it was frustrating that I didn't drive the ball as well as I needed to. Iron play was pretty much the way it has been. It's been good, and I finally putted well. But on this golf course it's imperative that you hit fairways, and I did not do that."
Mickelson was unable to rebound well enough from his dismal 79 in round one, adding a 4-over 74 to finish 13 over in his chase for a career grand slam. Hoping to make up for losing a one-shot lead on the 72nd hole in 2006, Mickelson had just one birdie on Friday. His problem was hitting just six of 28 fairways.
"I'm appreciative of the opportunity to have been able compete here and I'm disappointed I didn't play better," Mickelson said.
"I've been playing very well at home, and I get out here where the penalty for a mis-hit is severe, and I find myself getting a little tight and a little steer-y and playing some of my worst golf. That's something I've got to work on and fix."
Defending U.S. Open champion Gary Woodland (+8) won't be there to fight for a repeat result, revealing he is suffering from a hip injury.
Among others to miss the weekend are recent PGA Champion Collin Morikawa (+7), and former FedExCup and U.S. Open champion Justin Rose (+10). Jordan Spieth continued with his struggles, shooting a Friday 81 to finish at 14 over.
Other former major and or PLAYERS champions to miss out included Martin Kaymer (+7), Keegan Bradley (+8), Si Woo Kim (+9), Matt Kuchar (+9), Jimmy Walker (+10), Danny Willett (+10), Henrik Stenson (+11), Sergio Garcia (+15) and Graeme McDowell (+16).
Potential Stamkos return would increase Lightning's emotional drive – Sportsnet.ca
EDMONTON — We can only imagine what this has been like for Steven Stamkos.
The Tampa Bay Lightning captain hasn't spoken to reporters since before the playoffs started. But he's spent 55 days living behind the fences inside the NHL bubble, away from his wife and son, and unable to play for even a shift of his team's run to the Stanley Cup Final.
That would be difficult for any hockey player, but in the context of Stamkos's career it seems downright cruel.
From the Stanley Cup Qualifiers to the Stanley Cup Final, livestream every game of the 2020 Stanley Cup Playoffs, blackout-free, on Sportsnet NOW.
This is a guy who missed out on the opportunity to play for Team Canada at the Sochi Olympics in 2014 because of a broken leg and was limited to just one game in Tampa's run to the 2016 Eastern Conference Final because of a scary blood clot situation.
And while his list of career ailments also includes a torn meniscus, it's not as if Stamkos is hurt all the time. It just seems to happen at the wrong times. He played all 82 games last season and got in 57 this year before undergoing core muscle surgery on March 2.
That procedure came with a six- to eight-week recovery timeline, which passed during the COVID-19 pause. Stamkos had resumed skating by the time the summer training camp came around in July and was still a regular participant in practice after the Lightning travelled to Toronto and joined the bubble.
Somewhere along the way he suffered a setback or a new injury. All we know for sure is that he's been deemed unfit to play for all 19 Tampa playoff games so far and is unlikely to return for Game 1 of the Stanley Cup Final against Dallas on Saturday night.
"He's still rehabbing, we haven't ruled him out," Lightning general manager Julien BriseBois said Friday. "I don't expect him in the lineup tomorrow."
Under these circumstances, after everything Stamkos has been through, it would be quite something if he managed to get back playing with a chance to win the Stanley Cup.
You could see how much it meant to the 30-year-old just to be included in Thursday's less significant presentation at Rogers Place. Victor Hedman, a teammate for 11 seasons and more than 700 games, made sure Stamkos joined the group that accepted the Prince of Wales Trophy from deputy commissioner Bill Daly after the Lightning won the Eastern Conference Final.
Stamkos and Hedman, the two foundational building blocks of this organization, have both reached the stage of their career where winning is all that matters.
Their professional existence is geared entirely around these precious moments. They've won individual awards and earned enough money to ensure future generations of their families are secure. They have built careers that will likely land both of them in the Hockey Hall of Fame one day.
The only thing that's missing is now four wins away.
"Every year that passes that you don't win, it's another opportunity that's gone by," Stamkos told Joe Smith of The Athletic in September 2019. "I've dealt with a lot of things in my career in terms of injuries and have overcome that. But you never know what's going to happen. You want to take advantage of playing on a team of this calibre.
"The search for that elusive trophy continues and you just want to do anything you can to win."
You can be sure he's doing absolutely everything in his power to get back in the lineup now. Stamkos has participated in a few recent Lightning skates here, and could be seen skating with determination and leaning into his patented one-timer during brief clips made available on the NHL's media website.
It's hard to imagine that he would be doing all that work for naught.
Even though the team has reached this stage without him, it's not as though it can't use him. The Lightning have relied heavily on Hedman and the top line of Brayden Point, Nikita Kucherov and Ondrej Palat for goals during these playoffs and saw its power play fall quiet for the last five games of the Islanders series.
Then there's the fact that Point and Kucherov are each playing at something less than 100 per cent and are now entering Cup Final that will be contested in a more compressed manner than usual. The Lightning and Stars are due to play five games in the next eight days. The grind is becoming real.
Should Stamkos find his way back into the lineup at some point during that stretch, it would be an emotional shot in the arm for the group. They've been building towards this opportunity for a long time now and won't want to let it slip through their fingers.
"You realize now all you want is to chase the Stanley Cup," Stamkos told Smith last September. "The goals, the assists, the points: they're nice. But our goal now, and [what it] should have been, is to bring home the team trophy.
"A lot of guys won individual awards last year, which is great on the resume at the end of your career. But everyone is judging you on championships. You've got to find a way to win them."
Seeing him return to the lineup would help those efforts considerably.