Penticton Art Gallery's latest three exhibits open to the public – Keremeos Review
The Penticton Art Gallery opened its latest exhibits on Friday, Jan. 24. The three different exhibitions will be open to the public until March 15.
In the main gallery, the artists of the Penticton Indian Band's En'owkin Centre had the centre stage with their Messages from the tmxʷulaʔxʷ and the sqəlxʷɬcawt Renewed.
The art on display is a mix of students and their teachers from the En'owkin Centre's National Aboriginal Professional Artist Training program. This year's exhibition features eight first-year students and nine second-year students, alongside some selected pieces from their teachers, alumni and one invited artist, many of who are having the first public showing of their works.
"For a lot of our students it's the first time it is the first experience they have in being able to showcase their work in a contemporary art gallery that is a public art gallery with more well-known national shows," said Michelle Jack, one of the professors at the En'owkin Centre.
"It's a huge opportunity to them, that opens their eyes to what is available in the greater contemporary art world, and how it works to showcase those things and what goes into the curatorial process."
The students at the En'owkin Centre come not only from the Penticton Indian Band and the other bands in the Okanagan, but from other bands far and wide.
"We have a lot of people from across Canada who come to the En'owkin Centre to study and do the NAPAT. " said Jack.
"There used to be a lot more aboriginal centres like ours, but due to funding stipulations and all of that. We're not federally funded, we have to do grants and all of those things to make our programs run. Because of that a lot of secondary institutions like En'owkin in other parts of the country have had to close their doors."
The artists at the En'owkin Centre have a wide variety of styles and mediums, from painting using traditional pigments to sculpture and more modern forms of art such as photography.
"Last year we had a piece and everyone was saying, 'Oh, that's a really traditional pattern,' and [Joe Feddersen] was, that's 'Parking Lot A,'" said Jack.
"It was the parking lot pattern painting, how they paint the spaces, and he made a pattern of that for his basket. So he's thinking of modern ways and what we see as would be patterns and petroglyphs, and that's just one example of the mesh of the traditional and contemporary."
Walking through the front door of the gallery, the first thing that will first catch your eye will most likely be the small prints lining the main hall. These pieces are the pages from local publish Theytus Books' printing of Zoe and the Fawn, a children's book written by local Indigenous author Catherine Jameson, and illustrated by Julie Flett.
Jameson is herself an alum of the En'owkin Centre, with her book being the product of her time there.
"One of our projects was to interview a six-year-old, and my niece at the time, Zoe, was six. This story was the one she told me, with some creative changes," said Jameson at the talk on Saturday.
The story in Zoe and the Fawn follows young Zoe and her father, as they go outside to take care of a newborn fowl, and see a lonely fawn outside. As they look for the fawn's mother, they find many other animals along the way.
The words in the Sy'ilx language are emphasized with the colour of Zoe's boots, along with the English translation to help readers learn as they read along.
Copies of the book are also available at the gallery's shop.
The third exhibition currently on display in the Project Room gallery features the works of two very different artists, with Scott Price's found material sculptures of rusted metal, stone and wood a sharp contrast to Corrinne Thiessen's at-times grotesque paintings of once-human figures.
Price does not approach his work with an eye for a single meaning, but rather lets the pieces speak for themselves.
"I don't know what I'm looking for," said Price during the artists' talks on Jan. 25. "If the ball in [the Project Room] talks to you of big or small, of the microscopic or the cosmic. If by having the void in it, that talks to you of breaking down or building him. All those things speak to me. Whether I'm looking for those fascinating things in nature and including them in my art, I can't answer that question."
Thiessen and Price were selected as part of the Penticton Art Gallery's 13th year of collaboration with Island Mountain Arts and the Toni Onley Artist Project to highlight a Canadian artist. This year, the decision was so close between the two, that they were both selected to showcase their works.
The three exhibits at the Penticton Art Gallery are on display until March 15. The Gallery will also be hosting the third annual Loving Mugs chili-cook off fundraiser on Feb. 20.
To report a typo, email: editor@pentictonwesternnews.com.
---
@PentictonNews
newstips@pentictonwesternnews.com
Like us on Facebook and follow us on Twitter.

<!– View Comments –>
The LA Art Show Returns With an Environmental Focus – Surface Magazine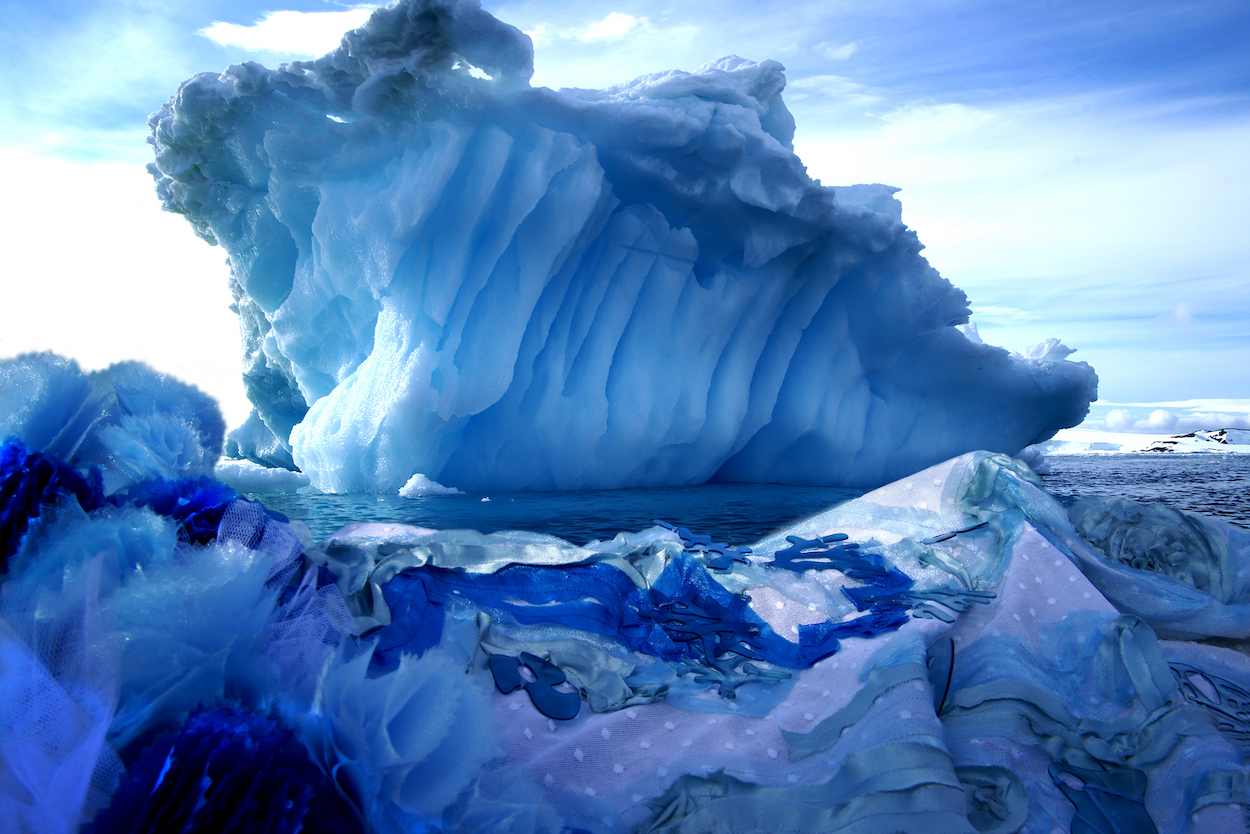 Environmental issues have taken on a particular urgency in the past year. Climate scientists have warned that if nations fail to immediately pivot from fossil fuels, catastrophic consequences await. Artists frequently reckon with this grim reality, with many expressing skepticism—if not outright anger—at climate inaction, which has resulted in the destruction of coral reefs, intense wildfires, rising sea levels, and the extinction of beloved animal species. The issues surrounding climate change have become top of mind for The LA Art Show, which is kicking off the city's eagerly anticipated 2022 art season with a newfound ecological lens thanks to the return of DIVERSEartLA.
This year's edition, which kicks off today at the Los Angeles Convention Center, sheds light not only on how artists represent the environment in their work, but how humanity's role factors into the equation. "DIVERSEartLA 2022 will encourage visitors to confront the complex challenges of our global climate crisis and imagine potential solutions," says Marisa Caichiolo, the show's curator, who encouraged participating art museums to partner with science and environmental institutions. "This topic is at the heart of a growing number of art narratives, including exhibitions built with high-tech innovations designed to inspire artistic appreciation and the desire to respond to environmental challenges, reinforcing the value of translating environmental advocacy into art."
Among the programming highlights is "Our turn to change," a worry-inducing video installation by Andrea Juan and Gabriel Penedo Diego and presented by the Museum of Nature of Cantabria Spain that awakens viewers to melting polar ice caps that are causing sea levels to rise drop by drop. The Torrance Art Museum, meanwhile, presents "Memorial to the Future," a collaborative piece curated by Max Presneill that centers Brutalist architecture as a failed model of idealism while highlighting the immediate need for environmental action. And in "The Earth's Fruits" by Guillermo Anselmo Vezzosi, waste unexpectedly takes on a dignified second life.
The LA Art Show opens at the Los Angeles Convention Center, South Hall, from Jan. 19–23.
300-pound local art heist took 4 minutes | News | pentictonherald.ca – pentictonherald.ca
At Art Basel, FLUF Haus Breaks Barrier Between Metaverse And Physical World – Forbes
Last month, while the cultural elite wrapped up Art Basel with the usual lavish purchases of Keith Herring paintings and Daniel Arsham decayed sculptures, a different crowd had gathered just a couple blocks down the South Beach coastline. The world's first "Metaverse star" was about to perform.
FLUF Haus, the first in-person gathering for a community of virtual 3D Rabbits (known as Flufs), was hosting a concert for the music star known as "Angelbaby"—a large tattooed pink rabbit whose identity, appearance, and music had been created entirely on the metaverse.
Despite Angelbaby's entirely virtual existence, some 600 people—largely stakeholders in the NFT community, FLUF World—had flown from across the globe to witness the in-person debut. A projection screen overlooked the dance floor where guests including Trinidad James and Boyz Noise commingled amidst fire breathers and models. Screens scattered throughout the venue displayed various Fluf avatars, broken up by animated scenes from FLUF World.
The event—which felt like a bit of a coming out party for newly created FLUF World—underscored a crucial, often overlooked detail of the booming NFT space: community.
"The most important thing to me with FLUF World was the Discord." said Robert Hellauer, a 33-year old financial analyst who became a Fluf holder in September. "I went to all the Discords, and all the metaverses have a different vibe…And you could just feel the energy with this one."
Like the notorious Bored Apes or CryptoPunks, the value of a Fluf isn't just as a piece of digital art, but as a digital identity. Much like how Supreme or Thrasher did for skaters, NFTs codify culture into appearance, branding one's allegiance to virtual clans and online subcultures. Buying into a community, literally, helps carve out one's metaverse identity. FLUF World recognized this early on, and decided to intentionally avoid the toxicity present in many virtual worlds, instead focusing on creating a dynamic and inclusive world to house their digital animal characters.
This appeal of intentional community has seemingly paid off, as many at Fluf World expressed having previous interest in the metaverse, but hadn't yet found a space that appealed to them.
"These guys think about things other guys don't," says Tom Soler, a software manager attending the event. "Decentraland launched way ahead but it feels very empty. These guys have thought through what is the most engaging way to create a community for people who want to hang together."
This engagement is reflected in Fluf World's 42,000 member Discord where "#new-fluffers are greeted with a reminder to "treat each other with respect", and after searching through the Fluf Radio and sales channels can navigate to the "Above Ground" section, to find channels such as #health-and-wellness, and #time-to-talk.
That's not to overlook the draw of Fluf World's impressive technology and artistic detail. Rather than use 8-bit images or 2D cartoons, Fluf World features fully 3D characters designed by animators who've worked on projects including Avatar and the Lord of The Rings trilogy. Characters hover over customizable, multi-dimensional environments—which include both personalized character music and location based-backgrounds that range from a desert to futuristic city (collectively known as "scenes and sounds").
Along with the 10,000 original rabbit 'Flufs', FLUF World introduced their second line of characters —known as Party Bears— of which all 10,000 sold out in under 10 minutes. Beyond avatars, stakeholders can also purchase virtual real estate known as "burrows", and even AI-brained spiders (known as "thingies") which use pattern recognition to create and mint their own new virtual art. All of Fluf World's characters constantly evolve, and often contain hidden attributes that develop and reveal themselves over time.
Together, this technology, art, and community channels weave together a digital world that shows promise of true depth; an online space with the potential to create a self-perpetuating cycle of growth based on bottom-up user participation.
"When it comes to other [metaverse] platforms, it's all about roadmaps," says FLUF World superfan Nick Synodis, (who goes by the handle Knux). "Fluf is in a league of its own. Its competitor is Spotify. It's Facebook."
A Record Label For The Metaverse
One of the most promising examples of FLUF World's potential to be a truly dynamic multi-channel world is their partnership with NFT music collective, Hume.
Described by co-founders Jay Stolar and David Beiner as the "Web3 version of a record label," Hume is the NFT music minting service that allows Flufs to commercially own and display exclusive music snippets in their character environment. With a tagline of "we are hume. we are many," Hume has the most active twitter following in the Fluf World community, acting as both differentiator and hype builder for the virtual world.
"We're creating music-driven Metastars," says record producer Gino the Ghost, the event's emcee and Hume evangelist. "The next Billie Eilish or Drake is gonna be in the metaverse."
Asked what made him interested in migrating his experience from the traditional music realm, Gino (who has composed music for the likes of rapper Saweetie) expressed both an ardent fascination with FLUF World, as well as sharing a commonly held frustration with the revenue structure of the music industry.
​​"What I primarily do, I work with the pop side, the rap side, the dance side —and they all want to know, 'How do I get into NFTs?' All these creatives are so tired of the labels and the royalties—and music NFTs are a way out that isn't cash-grabby."
With the creation of their metaverse star Angelbaby, Gino and the founders at Hume are optimistic that Web3 could create a paradigm shift not just in how artists generate revenue, but how fans can benefit from their artist loyalty. In this case for instance, by financially supporting Angelbaby's origin story (which involved being lost in the desert after being transported 1000 years back in time), fans received some of Angelbaby's original minted music. This music in turn grows in value as Angelbaby's popularity rises.
"People who helped Angelbaby in the desert, now they all own a piece of their song that is worth $400-500. Over time this increases the value of their own NFT," says Beiner.
Gino explains the relationship a bit more simply: "It a way for fans to make fucking money supporting their favorite artists."
World Competition, or Synergy?
As Gino's introduction wraps up and Angelbaby's giant character is projected onto a screen in front of a sea of cellphone recordings, one aspect of FLUF Haus becomes immediately clear: it's surprisingly normal.
For all the talk of Web3 and NFTs the metaverse, the event feels much like any other concert—with people dancing in close quarters, and having a good time with people they know. Save for the fact that the performing artist is a 13-foot tall pink rabbit with no known human identity, you'd be hard pressed to know this was an NFT event.
And in a way, that's kind of the point. As virtual representations of ourselves continue to grow—and the metaverse becomes increasingly populated—so too inevitably will our online identities. But that doesn't mean we will forgo our personalities in the physical world. Like gamertags, or bitmojis or animal crossing islands, spaces like FLUF World will add another layer onto our beings that enhance, not replace our existing lives. FLUF Haus was trying to demonstrate that connection to the world.
"The meta verse is going to be this amazing digital space," says Knux. "But the ultimate goal of it is to live in both worlds."